Butaro Campus Development
AN UPDATE IN PHOTOS, FROM JEAN CLAUDE NIYONZIMA
In addition to overseeing the construction progress of UGHE's Butaro Campus, Project Resident Engineer Jean Claude Niyonzima leads visitors on campus tours, part of his role in stewarding government, employee, and community relationships critical for the University's success.
Last month, members of the UGHE team accompanied him through a typical day of Butaro Campus development. Below, he provides a tour and update on the construction works for UGHE's first residential campus in northern Rwanda.
Jean Claude smiling next to one of the UGHE vehicles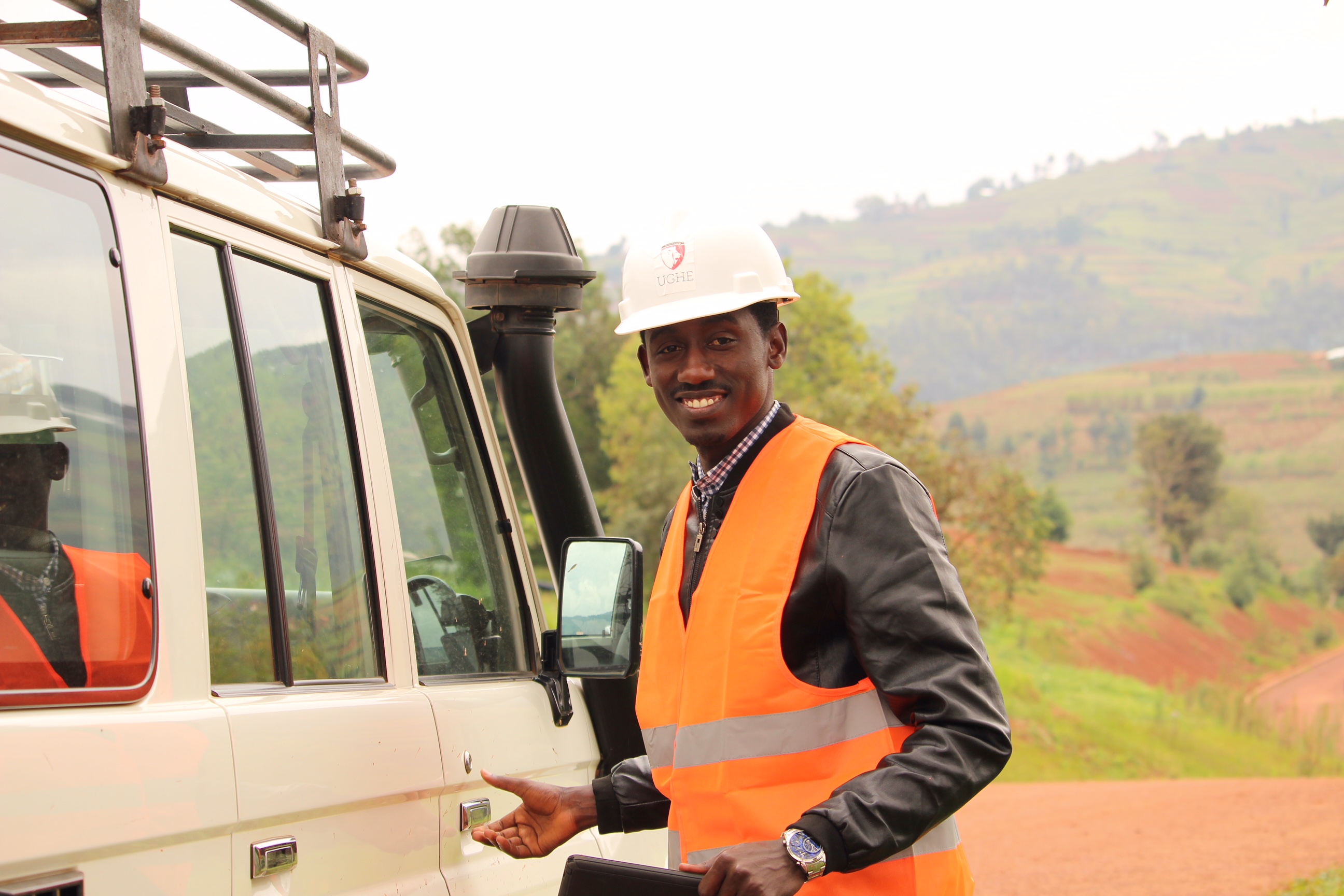 Picture 1 of 10
Jean Claude, warmly known as JC by the over 1200 individuals employed in UGHE's campus development, welcomes the group to the Butaro construction site after a two and a half hour drive from Kigali. For JC, who stays in Butaro during the week, the day typically starts a few hours earlier, arriving at the site on his motorcycle around 7:00 a.m.