Butaro Campus Development
AN UPDATE IN PHOTOS, FROM JEAN CLAUDE NIYONZIMA
In addition to overseeing the construction progress of UGHE's Butaro Campus, Project Resident Engineer Jean Claude Niyonzima leads visitors on campus tours, part of his role in stewarding government, employee, and community relationships critical for the University's success.
Last month, members of the UGHE team accompanied him through a typical day of Butaro Campus development. Below, he provides a tour and update on the construction works for UGHE's first residential campus in northern Rwanda.
A sunset in Butaro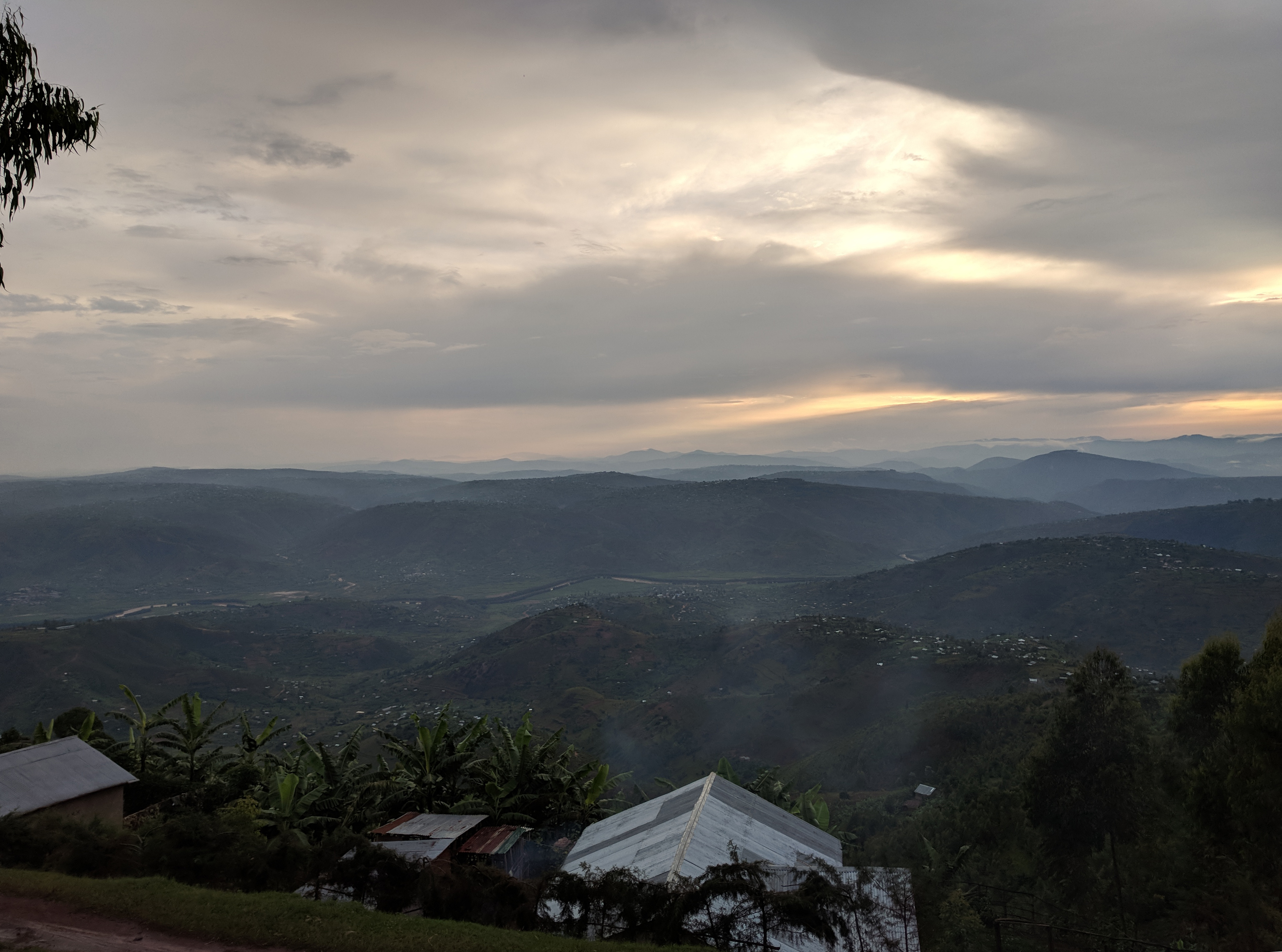 Picture 10 of 10
Admiring a sunset over the land of a thousand hills after departing the campus, the group relaxes and takes in the natural beauty of Butaro. Scenes like this one motivate JC and the rest of UGHE's campus development team after a long day of work, while also promising serenity and a refreshing environment for future students to call home during their rigorous coursework.