Butaro Campus Development
AN UPDATE IN PHOTOS, FROM JEAN CLAUDE NIYONZIMA
In addition to overseeing the construction progress of UGHE's Butaro Campus, Project Resident Engineer Jean Claude Niyonzima leads visitors on campus tours, part of his role in stewarding government, employee, and community relationships critical for the University's success.
Last month, members of the UGHE team accompanied him through a typical day of Butaro Campus development. Below, he provides a tour and update on the construction works for UGHE's first residential campus in northern Rwanda.
JC helping the group get their personal protective equipment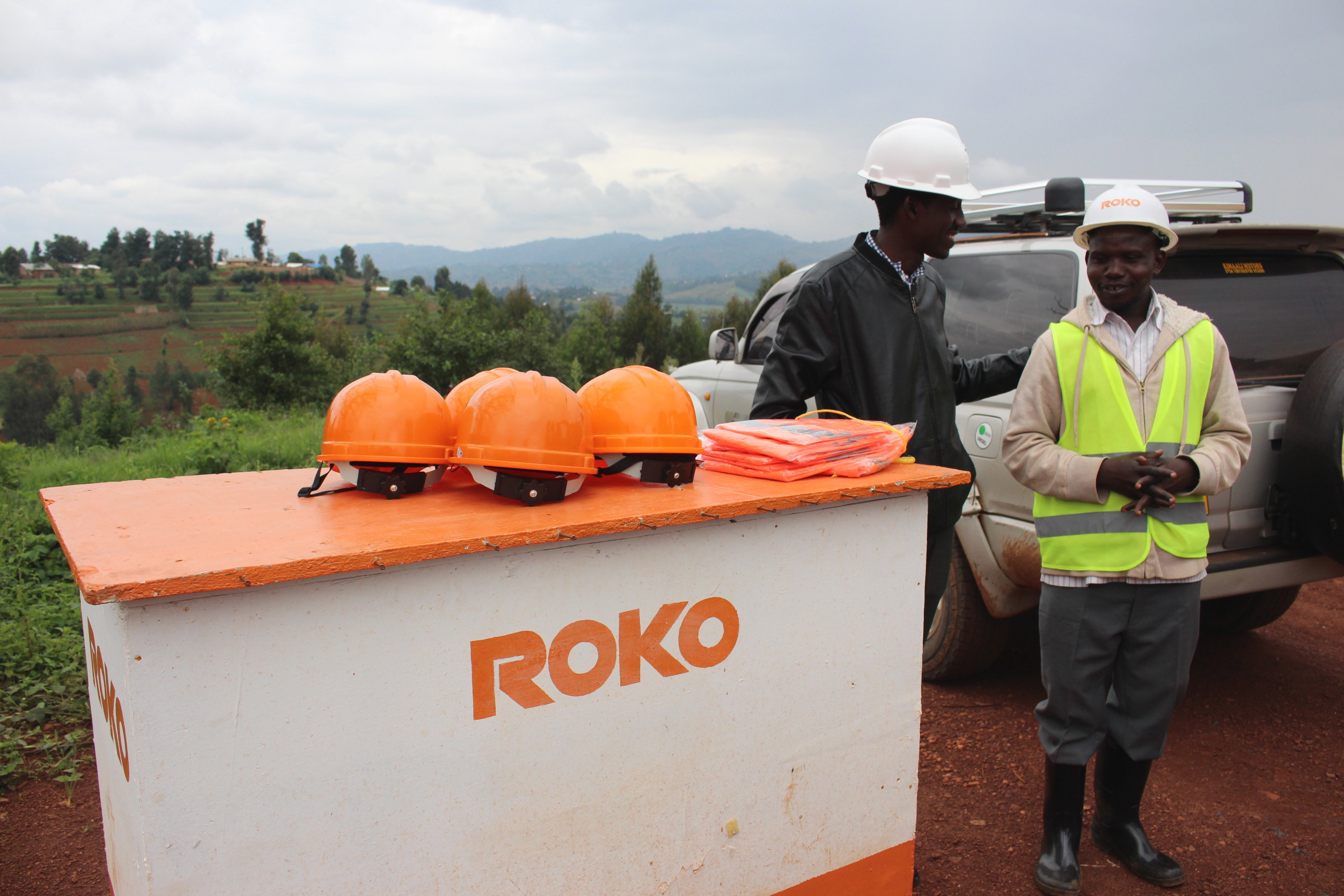 Picture 2 of 10
Before beginning the tour, JC greets Okwii Gabriel, the site's health and safety officer, from whom he collects the appropriate protective equipment for entering the campus construction site. Hard hats and neon vests suffice for guests who visit the campus, while construction workers often sport boots, masks, and other equipment to ensure their safety on the job.