Institute of Global Health Equity Research
Research. Innovation. Impact. Equity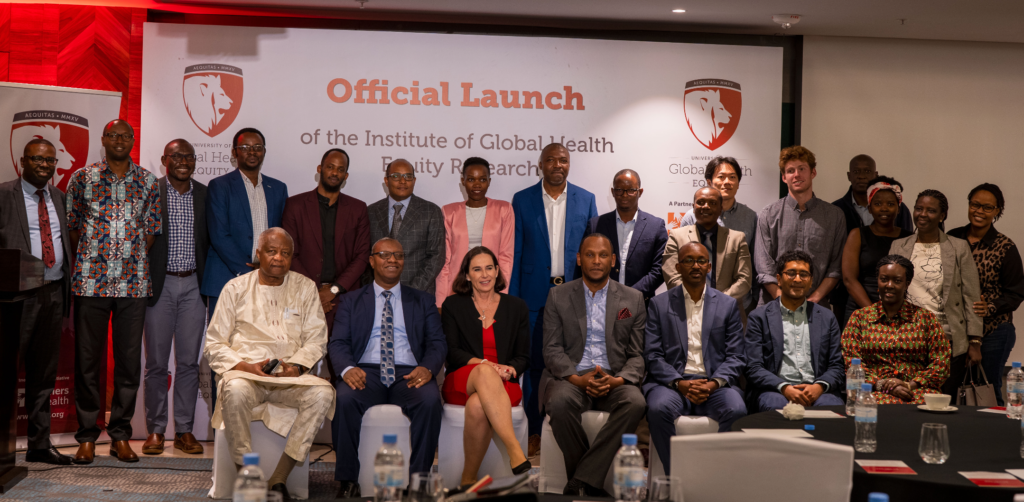 Watch the IGHER Launch Replay Here
We have embarked on a journey to become Africa's leading Institute of Global Health Equity Research, recognized worldwide for our innovative approach, impact, inclusivity, and togetherness.
Our brand narrative
Our narrative connects our people to our institution. Our institute is defined by its members, young, vibrant, energetic researchers with great moral values and inquisitive minds whose scientific curiosity shall lead to ambitious discoveries in the service of health equity.
Our teaching practices are responsive to various contexts, shaping the institute as a modern learning institution, enabling us to meet the challenges and discover solutions that influence and change the world around us, while we embrace change and challenge ourselves.
Looking ahead begins with knowing who we are. It helps us understand who we can and will become.
Values that define our brand personality
Inclusive
We are a welcoming, inclusive, and supportive institute committed to transforming healthcare – for ourselves, our society, for our continent and our world.
Determined
We are determined to be the "voice of less fortunate" and produce the best research looking for equity solutions and innovative purposeful tools.
Understanding
We are empathetic, respectful and in tune with the society in which we operate.
Innovative
We are rooted in the African reality, but open-minded to create novel solutions for today while looking at tomorrow.
This is the platform on which we establish and build our valued reputation.
Equity-based
All our initiatives have at their core the need for equity-based actions.
The Institute of Global Health Research Equity is offering opportunities to international researchers to spend time with us in Rwanda as visiting scientists/ professors or fellows, to start or continue impactful community research, or to engage in the current activities of the team and institute.
The Institute of Global Health Research Equity is encouraging international and African collaboration and networks to develop innovative programs or for common grant applications.
***
For more information contact us at: director-igher@ughe.org