Support Our Mission
A Letter From Our Vice Chancellor
Dear Friends and Colleagues,
In 1996, I returned from Europe to my home country of Rwanda, which was recovering from the genocide against the Tutsi. I was accustomed to life as a pediatrician in a well-funded French hospital. I came home to a poorly resourced health system in Rwanda struggling to deal with an overwhelming flood of trauma. We didn't have enough drugs, equipment or doctors. The first five days back in my country, I saw more death than I had in five years living in France. Worst of all, the majority of those deaths were preventable.
It was the right decision to return, because I woke up to the stark inequalities in health care. While I always knew that poverty and tragedy lead to poor health outcomes, coming back to Rwanda shook me awake. I emerged from the experience determined to fight against inequality and the inherent message it sends: that one human life is more valuable than another.
This encounter with such a fundamental injustice drove me to seek out a role as a public servant in Rwanda's health sector, where I worked for the last 20 years. It now animates my role as the Vice Chancellor for the University of Global Health Equity, an institution that is addressing a fundamental challenge in global health: the failure to find promising candidates in underserved communities who can be trained to meet the community's medical needs and, equally important, to educate these budding professionals in settings that mirror where they grew up and would later serve.
At a time when nearly 400 million people around the world still don't have access to essential health services, an absence that hits poor children the hardest, it's clear that we need to rethink how to develop global health leaders who can solve such stubborn problems. We can start by nurturing a new generation of health professionals whose lives are rooted in underserved communities, who have faced the realities of working in rural or remote settings, and who instinctively understand the array of social, political and environmental factors that come together to determine health. That is exactly what the University of Global Health Equity is doing.
I find it invigorating to be part of an institution that actively embodies and spreads the idea that every life is worth fighting for and that every individual should have the chance to reach his or her full potential.
Before I came back to Rwanda, I was not aware I was sleepwalking in the world of health care. We started UGHE so future health care workers can begin their careers wide awake to the challenges in their midst and equipped with the skills to be clear-eyed and capable in the face of health care crises. I invite you to join UGHE in our quest to transform health education globally so we can build a healthier and more equitable future for all individuals in every corner of the globe.
In solidarity,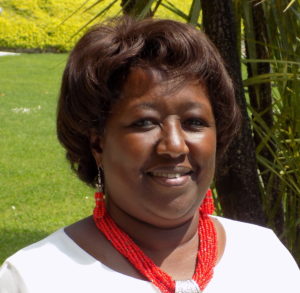 Agnes Binagwaho, MD, M(Ped), PhD
Vice Chancellor
University of Global Health Equity