World Patient Safety Day: Health Worker Safety in a Time of Pandemics
A UGHE Webinar to Mark the Occasion of WHO's World Patient Safety Day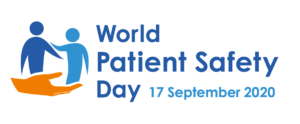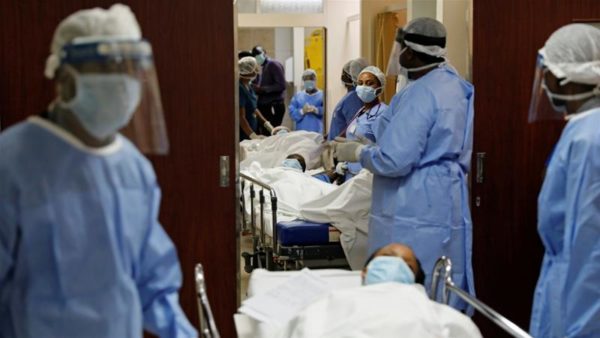 Date: Thursday, 17 September 2020
Time: 17:30-19 CAT, 11:30-13:00 ET
Background
Ensuring patient safety is central to developing equitable and stronger health care systems. However, as witnessed during the current pandemic, patient safety is intricately linked with health care worker safety. The physical and psychological well-being of healthcare workers is essential for their safety and for the safety of their patients and is the central theme for the WHO's Patient Safety Day this year. This webinar will engage panelists from the WHO, Africa CDC, Harvard Medical School, icddr,b and UGHE to assess the challenges in protecting the physical and psychological well-being of healthcare workers in the current pandemic and offer solutions in moving forward.
Objectives
The expert panel will set out to discuss how healthcare worker safety is integral to patient safety, and identify and assess both the challenges in protecting the physical safety and mental health of health care workers in the current pandemic, as well as their access to needed resources (including PPE and psychological counselling). Finally, recommendations for these identified challenges will be evaluated.
Host: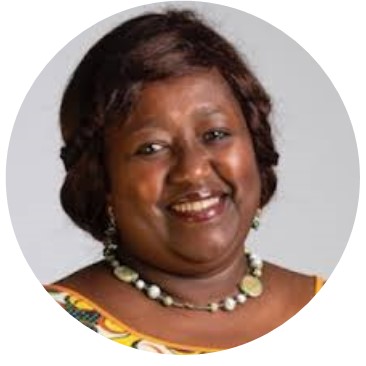 Professor Agnes Binagwaho, MD, M(Ped), PHD
Vice Chancellor, UGHE
Professor Agnes Binagwaho is a Rwandan pediatrician who returned to Rwanda in July of 1996, two years after the 1994 Genocide Against the Tutsi. Since then, she has provided clinical care in the public sector, served the Rwandan Health Sector (2001-2016) in high-level government positions, first as the Executive Secretary of Rwanda's National AIDS Control Commission, then as Permanent Secretary of the Ministry of Health, and 5 years as Minister of Health. She co-founded the University of Global Health Equity (UGHE), an initiative of Partners In Health, which focuses on changing how health care is delivered around the world by training global health professionals who strive to deliver more equitable, quality health services for all.
Professor Binagwaho currently resides in Rwanda and is the Vice -Chancellor of the University of Global Health Equity. She is specialized in emergency pediatrics, neonatology, and the treatment of HIV/AIDS. She completed her MD at the Universite Libre de Bruxelles and her MA in Pediatrics at the Universite de Bretagne Occidentale. She was also awarded an Honorary Doctor of Science from Dartmouth College and earned a Doctor of Philosophy from the University of Rwanda College of Medicine.
Professor Binagwaho currently serves as a Senior Advisor to the Director General of the World Health Organization, and as a member of multiple Advisory Board and Board of Directors including the Rockefeller Foundation Board. She is a member of a number of international working groups and task forces in global health for the United Nations and independent organizations and also sits on the Editorial Board of several scientific journals and serves on multiple scientific commissions.
Previously, she co-chaired the Millennium Development Goal Project Task Force on HIV/AIDS and Access to Essential Medicines for the Secretary-General of the United Nations under the leadership of Professor Jeffrey Sachs (MGGs). Professor Binagwaho also co-chaired the Joint Learning Initiative on Children and HIV/AIDS (JLICA) (2006–09) and founded the Rwandan Pediatric Society, chairing it until 2019. Since 2016, she has been a member of the American National Academy of Medicine and since 2017 a Fellow of the African Academy of Sciences. In 2015, Professor Binagwaho received the annual Roux Prize and Ronald McDonald House Charities Award of Excellence.
She is currently a senior Lecturer in the Department of Global Health and Social Medicine at Harvard Medical School, a Professor of Pediatrics at UGHE, as well as an Adjunct Clinical Professor of Pediatrics at Dartmouth's Geisel School of Medicine. Professor Binagwaho's academic engagements include research in implementation sciences, research on human rights to health, health services delivery systems strengthening, HIV/AIDS, and pediatric care. She has published over 190 peer- reviewed articles and has recently been nominated in Avance Media's 2020 100 Most Influential Women in Africa List.
Speakers: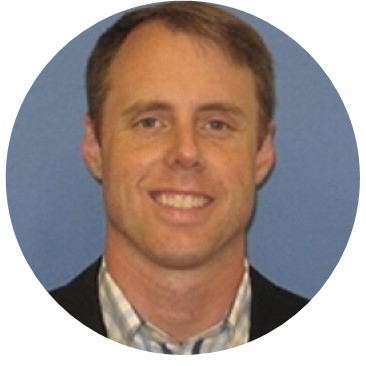 Dr. Edward Talbott Kelley, PhD

Director, Department of Integrated Health Services, World Health Organization
Dr. Edward Kelley is the Director of the Department of Integrated Health Services in the UHC & Life Course Division at WHO Headquarters in Geneva. He is also WHO's lead on Health Systems and Services for the organization's COVID-19 response efforts. Prior to joining WHO, Dr Kelley directed the US National Healthcare Reports for the US Department of Health and Human Services in the Agency for Healthcare Research and Quality (AHRQ). He also directed the 28-country Health Care Quality Improvement (HCQI) Project at the OECD. Formerly, Dr Kelley worked for 10 years in West and North Africa and Latin America, directing research on the Integrated Management of Childhood Illness in Niger as a Quality Assurance Advisor for the USAID-sponsored Quality Assurance Project (QAP) and Partnerships for Health Reform Project Plus (PHRPlus).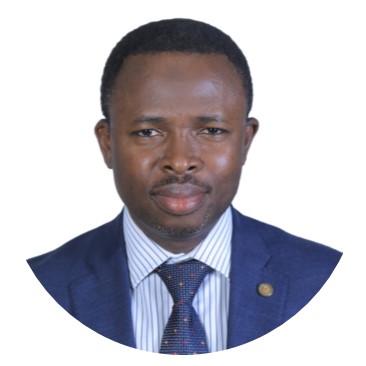 Dr. Raji Tajudeen MD, MPH, FWACP,
Head of Public Health Institutes & Research, Africa CDC
Dr. Raji Tajudeen is a Medical Doctor with postgraduate qualifications in Pediatrics and Public Health. He is a Fellow of the West African College of Physicians and African Public Health Leaders Fellow of the Chatham House Royal Institute of International Affairs, UK. He has years of senior level experience in Child Health, Health System Management, Health Diplomacy, Maternal and Child Health, and Health in Humanitarian Emergencies. He has worked in different settings in the developing world; Nigeria, Saudi Arabia, Liberia, Guinea, Sierra Leone and Ethiopia.
He is currently the Head of Public Health Institutes and Research at the Africa Centres for Disease Control and Prevention (Africa CDC), Addis Ababa, Ethiopia. He coordinates the establishment and strengthening of National Public Health Institutes across the 55 African Union Member States. He oversees the establishment of the five Africa CDC Regional Collaborating Centers in Lusaka, Abuja, Libreville, Nairobi and Cairo. He coordinates the Africa CDC Institute for Workforce Development and the public health research agenda. Taj heads the healthcare preparedness and countermeasures section of the Africa CCD COVID-19 response. He co-chairs the case management technical working group of the Africa Taskforce on COVID-19.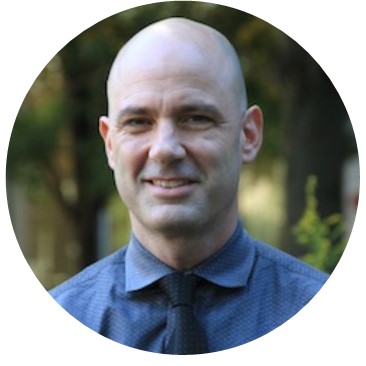 Dr. Giuseppe Raviola, MD, MPH
Director, Program in Global Mental Health & Social Medicine, Harvard Medical School
Dr. Giuseppe (Bepi) Raviola, MD, MPH, is an Assistant Professor of Psychiatry, and Global Health and Social Medicine, at Harvard Medical School. He is Director of Mental Health for Partners In Health (PIH), and Director of the Program in Global Mental Health and Social Change at Harvard Medical School. He serves as Harvard's lead for the Rwanda Human Resources for Health program in Psychiatry. He completed his Psychiatry training at MGH-McLean Hospitals, and training in Child and Adolescent Psychiatry at Dartmouth-Hitchcock Medical Center where he learned about the delivery of rural mental health care in the US context. Throughout his training he pursued opportunities to learn about mental health systems of care in various countries, and community psychiatry in the US.
In 2009 Dr. Raviola began work in Rwanda, supporting the development of a mental health team at Inshuti Mu Buzima (PIH Rwanda) that supports the Rwanda Biomedical Center's goals of national decentralization. This work has evolved to seek to integrate mental health into primary care through the expansion of a community-based mentorship and enhanced supervision (MESH) model to address severe mental disorders across all of Burera District, now serving approximately 4,000 patients. In 2011 Dr. Raviola founded two fellowships at Harvard, the Dr. Mario Pagenel Fellowship in Global Mental Health Delivery, and the Abundance Foundation Fellowship in Global Mental Health Implementation Science, with fellowships serving the IMB work in Rwanda.
In 2010 Dr. Raviola took leadership of the PIH mental health response to the 2010 Haiti earthquake, and he has led PIH's efforts to integrate safe, effective, evidence-based and culturally sound mental health services across all ten sites. He concurrently led a new departmental quality program in the Department of Psychiatry at Boston Children's Hospital that provides oversight of safety, quality, and outcomes initiatives in child and adolescent mental health care. Under his leadership at PIH, the organization has worked to integrate mental health services into the health systems it supports, testing models of care in locations where there is a significant lack of specialists. This has included the creation of community-based mental health systems in Haiti and Rwanda, and supporting mental health program development in Mexico (Chiapas), Peru (Lima), Liberia, Sierra Leone, Malawi, Lesotho, Siberia, Navajo Nation in New Mexico, and the Rosebud Sioux Reservation in South Dakota. This work meets a critical local and global need for innovative, community-delivered, preventive and clinical mental health solutions, given the significant global burden of mental disorders and a universal shortage of specialists. Dr. Raviola actively teaches and mentors students and trainees at all levels, including in the Harvard Masters of Medical Science in Global Health Delivery (MMSc-GHD). With Professor Vikram Patel he currently co-leads a cross-university initiative in Global Mental Health and Sustainable Development at Harvard.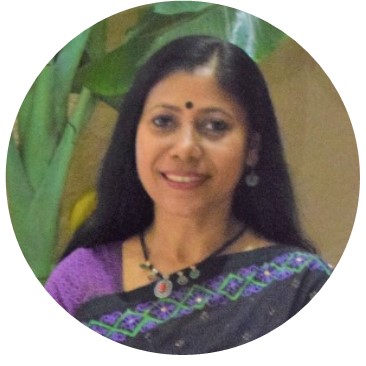 Dr. Fauzia Akhter Huda
Project Coordinator, icddr,b
Dr. Fauzia Akhter Huda, a medical graduate and public health expert, having 26 years track record of working experience with different tiers of Bangladesh government's health system and in icddr,b. She has substantially contributed to a range of studies with the shared objective of improving maternal health. Her research focused on: dimensions of the problem of maternal mortality and morbidity and health system factors affecting them; underlying social determinants; most pressing reproductive health needs of adolescents; rights-based and gender-sensitive approach to policies and programmes for safe motherhood, and advocacy strategies for making this an issue of urgent priority.