Pioneering UGHE's Executive Education Program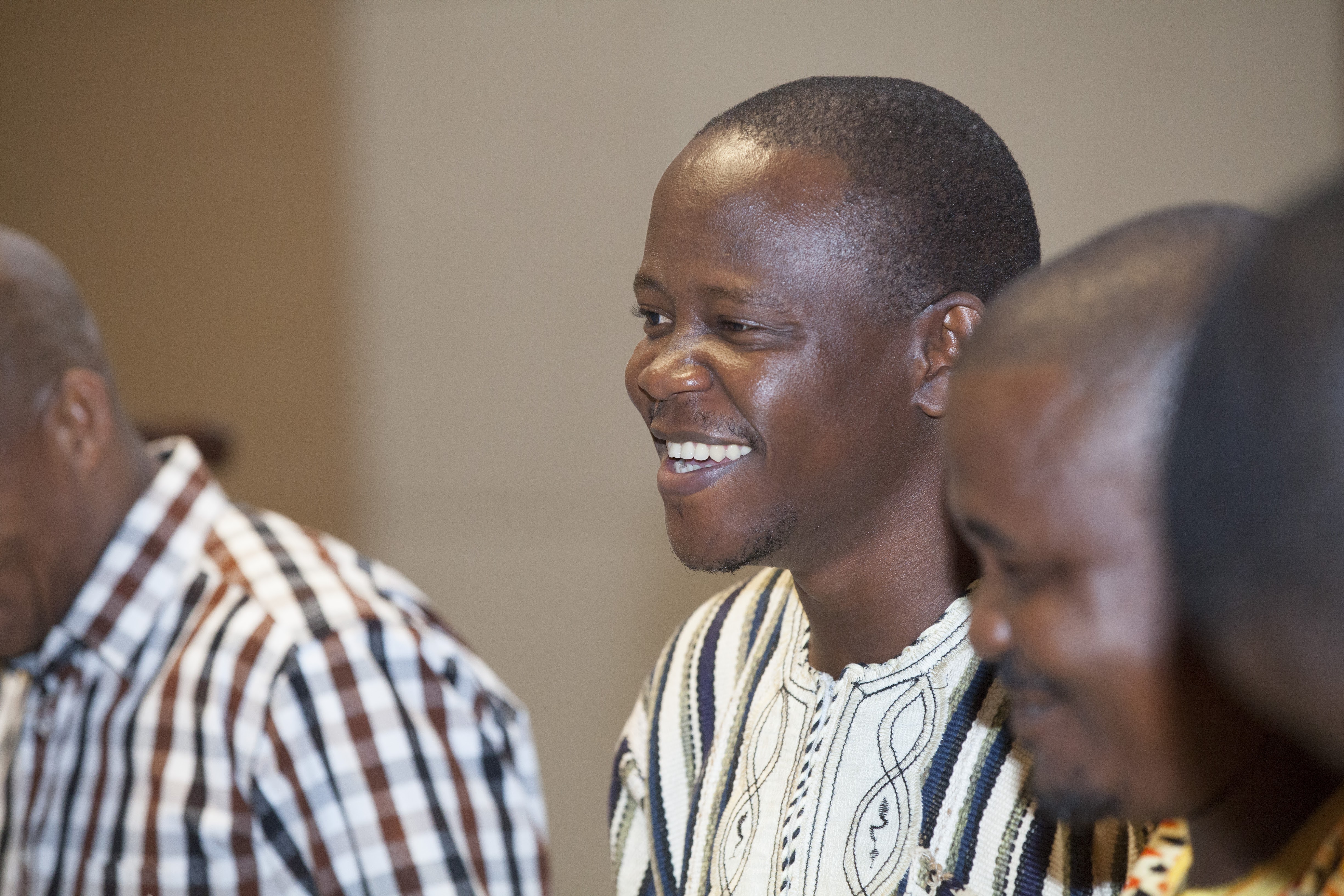 In November 2016, twenty-five healthcare leaders from five Global Fund implementing partner countries attended the two-week Global Health Delivery Leadership Program (GHDLP) course to develop skills to deliver value-based health programs. Titus K. Koikoi, Program Director for a Global Fund-sponsored project at Population Services International in Liberia (PSI/Liberia), was a member of the inaugural GHDLP class. Here, Titus reflects on his experience as a member of this exciting cohort.
What skills have you gained as a result of the GHDLP program?

Over the course of the two weeks we explored topics on leadership, management, and innovation. In Liberia, I work with community-based organizations and local civil society organizations who face internal challenges with leadership and governance, financial systems, coordination, communication, procurement, and monitoring and evaluation. These gaps often threaten their ability to effectively implement activities and to successfully achieve programmatic targets. The GHDLP courses addressed partnership management and equipped me with the tools to better navigate multicultural, multisectoral collaborations with organizations. The course broadened my capacity as an individual to actualize creative, innovative solutions to even the most challenging partnerships.
How did UGHE professors deliver course content?
UGHE's teaching model brings real-life challenges into the classroom and explores practical approaches for mitigating them. Lessons are delivered through active and experiential learning to maximize knowledge transfer. Field-visits help us to better understand, and design, realistic interventions for resource-limited settings. By understanding how we can better adapt these lessons, we have developed the confidence to say, "Look, let's try this another way." I think this is very important.
How do you plan to apply lessons you learned in the GHDLP to your work at at Population Services International?
The course provided a unique opportunity to learn from my peers who work in other countries. The GHDLP convened learners from Lesotho, Liberia, Malawi, Namibia, and South Africa. As a result of the program, we've created and expanded our professional networks. UGHE facilitates a platform to remain connected with our colleagues as we implement breakthrough projects and continue to share lessons and experiences.
What is different about UGHE's Executive Education programming?
I've attended continuing education courses before, what is different about the Executive Education program at UGHE is that the courses blend knowledge and practice. You are acquiring knowledge and at the same time you are acquiring skills. We explored global health cases that addressed barriers to program implementation, navigating donor and government restrictions, and providing effective feedback to empower employees. The cases illustrate obstacles similar to those we face in our work, which made our learning from them relevant and immediately applicable. By complementing field visits to health facilities and community programs with these lessons, we were able to develop realistic solutions to implementation challenges. I left the program with practical skills to more effectively tackle global health delivery that I gathered from the lectures, my colleagues, and the professors.
This interview was edited and condensed for clarity.