A Recap of WLGH19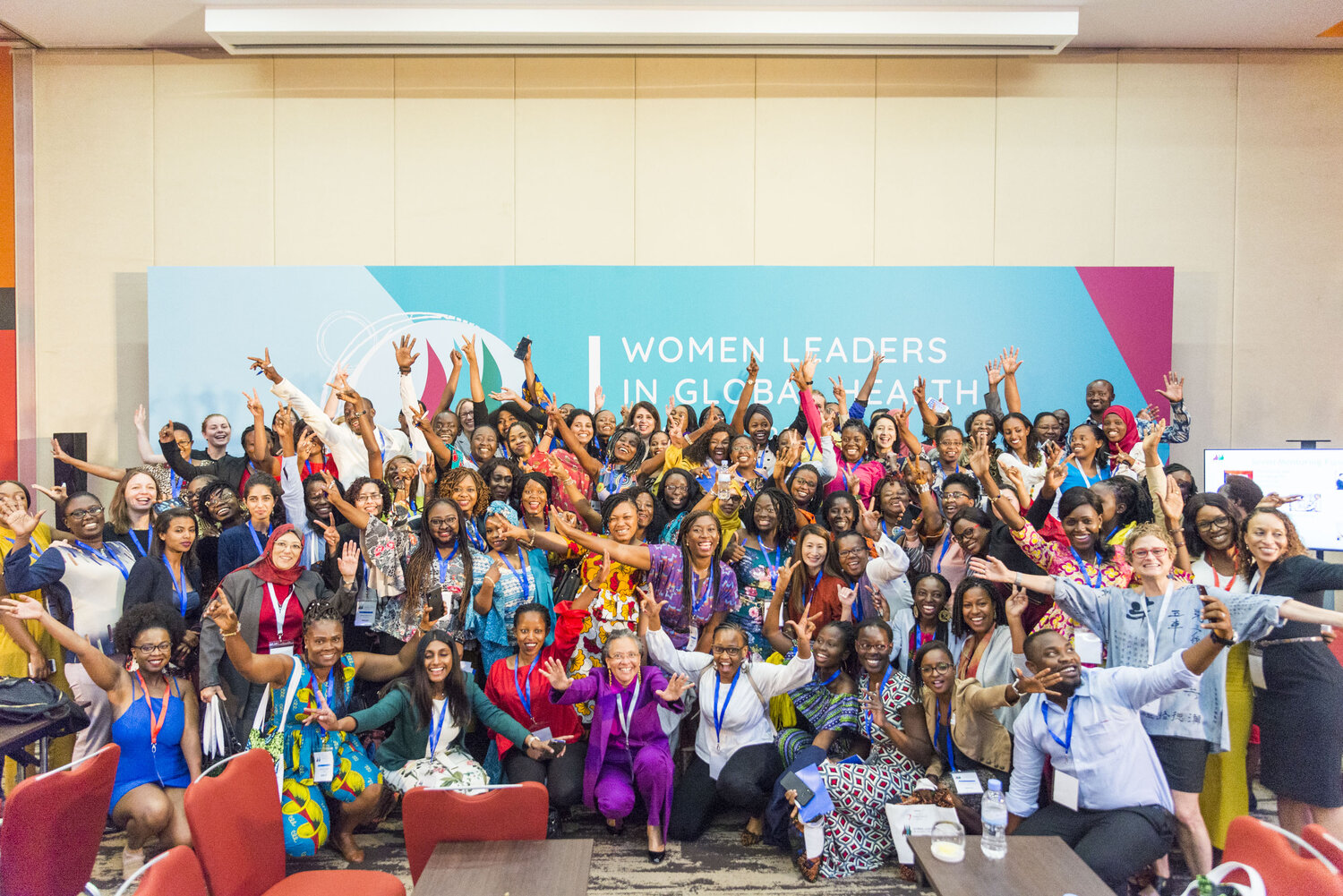 WLGH19 might well be over but its powerful legacy lives on in the new direction posed by our diverse set of speakers and, of course, UGHE's newly-announced Center for Gender Equity

Hosted by the University of Global Health Equity (UGHE), the 2019 Women Leaders in Global Health (WLGH19) conference this November saw over 1000+ participants. Leaders in diverse sectors of global health met in Kigali to discuss how best to change the global health gender imbalance and status quo for women within Africa and beyond. There was something palpably unique about the conference: panel topics strayed from the well-trodden global health narrative to include discussion around health in relation to climate change, women in conflict and crisis, the role of collective bargaining for health, women's role in research, innovation and the power of creative communities to achieve health-related SDGs to name a few.

It was also about diversity and representation; in the variety of ages you saw on each of the twenty-six panels, and in the 81 countries and 6 continents represented in the cross-section of participants and speakers. It was a conference that brought together all tiers across the spectrum of global health; we were graced by the presence of the First Lady of the Republic of Rwanda, Her Excellency Mrs. Jeannette Kagame, Her Royal Highness Princess Dina Mired, Ministers, Chancellors, Vice Chancellors, Deans, development partners, researchers, and community health workers. Important to note also is the fact that, despite a conference committed to female advocacy, there was purposely a man on every panel; at UGHE we know women will not change the world without the collaboration of feminist men. As UGHE's Vice Chancellor Dr. Agnes Binagwaho made clear, 'men can be our greatest allies'.

This unanimous feeling was packaged neatly in the simple comment from one participant speaking to the audience in the event's closing session; 'I registered in Kigali's WLGH19 because of the demonstrable progress Rwanda has made for women in leadership. I stopped going to Global Health conferences a long time ago. Now things have changed'. Held for the first time in Africa, this conference was a milestone for UGHE and Rwanda. So often, these meetings of incredible minds provide a catalogue of new thought and direction, and yet equally often the consequent plans for change are left unactioned within the four walls of a conference venue. Consolidating the views social justice fighters from 81 countries, UGHE will support the facilitation of an actionable plan to achieve gender parity in clinical care, education, leadership, research and community health.

'Fix the system, not the women', said Michelle Barry, founder of the WLGH initiative in the final session of the conference. It seemed to summarize the outcomes of multiple panels over the two days; that of creating enabling environments from which women can flourish and lead. In a session focusing on harassment in the workplace, panelists discussed the need for workplace policies in place to remove barriers for women and enablers for women to balance careers and family life, including flexible hours, telecommuting, paid leave, travel support for child care and workplace nursing rooms. Demonstrative of this, the conference offered free onsite child-care services, along with sign language interpretation and access to prayer area. A session on the role of arts and artists in global health explored how intersectionality between art and public health can benefit patients globally, a new line of thinking that has been given a valuable platform in this year's inaugural Hamwe Festival, hosted by UGHE.

The University of Global Health Equity has taken a vital step to addressing these points in launching the Center for Gender Equity over the weekend, a brand new initiative that aims to recognize and address gender-based barriers to health goals, and do the needed research to design and execute gender equitable community engagement activities and academic programs both in Rwanda and beyond. Launching in January next year, the center will serve as an important link between academia and research, community engagement and cross-sector female development to name a few. Through its focus on education and awareness, research and technology transfer and community engagement, the center is expected to cater to many of the conference priority areas. There are high hopes for this center to be one of excellence for gender equity in global health.

Innovation is a word so often associated with new technology, and yet a word that must be applied to our processes to achieve and sustain inclusive equitable health systems globally. Pushing the agenda of gender equity is about feeling empowered to challenge the status quo and, as Dr. Senait Fisseha said within this year's conference, about 'not apologizing for making other people uncomfortable in the conference room and in societies. If they don't invite you to the discussion table, bring your own chair." As made visible within the Women Leaders in Global Health Initiative, there is an incredible network within the global health community that we must harness to move forward beyond the traditional 'old boys club' mentality. We must forge new progressive networks that advocate for gender parity in global health. Collaboration, after all, is king.