Breaking The Bias Against Women and Girls to Achieve Gender Equity: UGHE Celebrates International Women's Day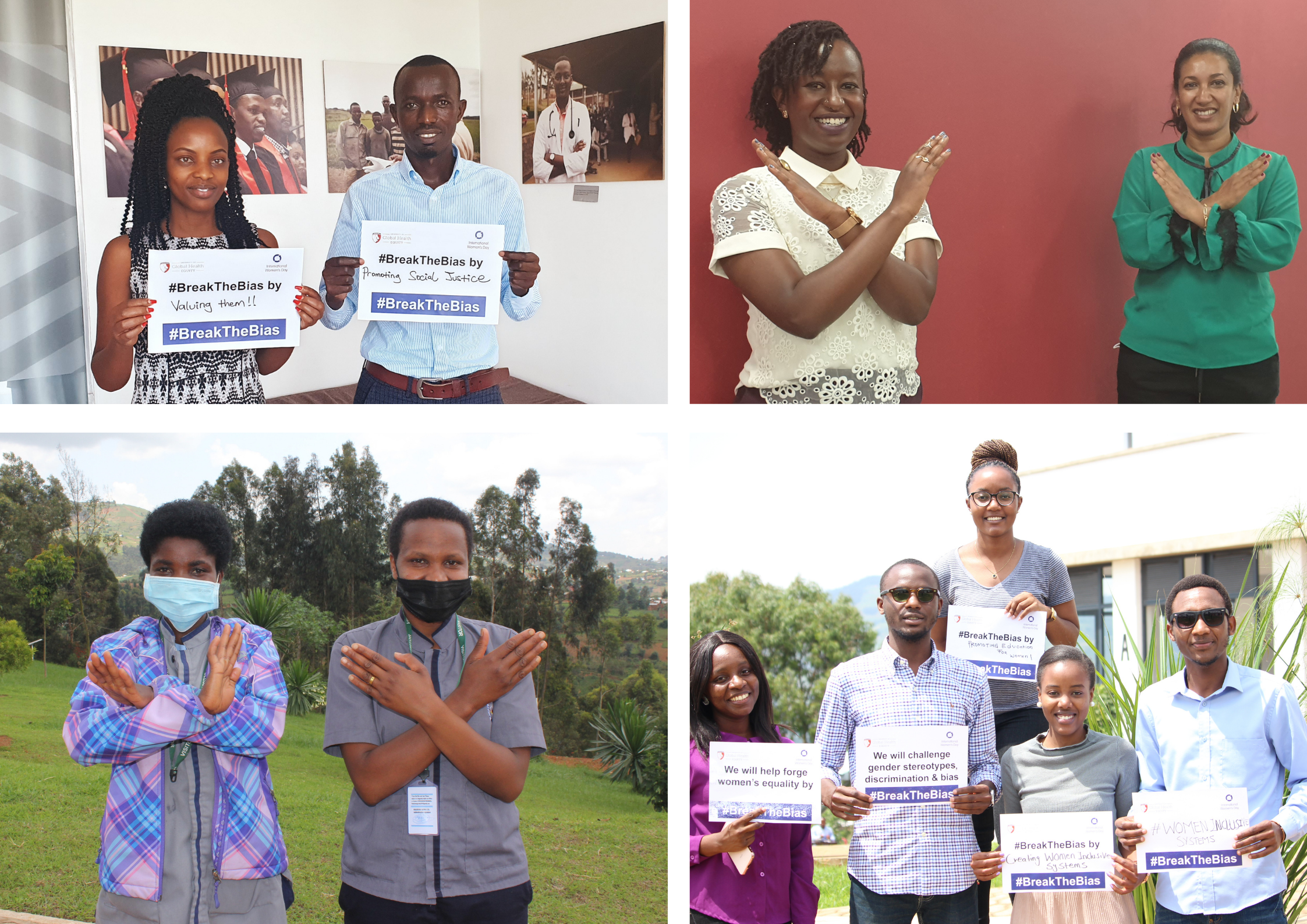 International Women's Day offers an important opportunity for all of us in our different capacities to raise awareness and stand together to promote gender equality. From highlighting women's achievements to combating gender stereotypes and bias, reminding and educating ourselves and others, particularly the younger generation, about gender equality is one of the most fundamental changes anyone can make for women globally.
To honor this year's International Women's Day, the UGHE community took part in the global campaign under the theme, "Break The Bias" highlighting different gender stereotypes and biases against women and girls, and challenges women face because of these biases, whilst sharing their commitment to breaking those biases to achieve gender equity both locally and globally. Students and staff participated in the campaign through sharing advocacy messages through videos, writing commitment messages on post cards as well as taking photos while striking the 'BreakTheBias' pose for the campaign.
Reflecting on the theme of the day, UGHE's Vice Chancellor, Prof Agnes Binagwaho said, "Women and girls continue to be a force to be reckoned with as our world continues to deal with emergent threats, be it the pandemic or climate change that once again have demonstrated that our systems rollback gains in gender equity during all threats. To avoid this and to ensure a sustainable tomorrow, we need courageous leadership and their contribution in the fight for gender equity and the safety of our planet."
After recognizing that women are underrepresented in higher learning institutions and research institutions, UGHE made a bold decision to recruit girls to medical school. Women represent more than 70% of the MBBS student body and more than 50% in the MGHD program. Prof Abebe Bekele, Deputy Vice Chancellor and Dean of School of Medicine re-affirms UGHE's commitment to gender equity as an academic institution, "UGHE has implemented and completed its gender audit to make sure its policies are aligned to gender equity. We also have implemented strong mentorship support to all our students and young faculty, and the center of gender equity here at UGHE is streamlining and leading this important initiative. Moving forward, this policy of 70% and 50% will continue in the students' recruitment and we will be offering more scholarships to young women"
Dr. Tomlin Paul, Chair of Educational Development and Quality Center highlighted the role of biases in limiting women's abilities and calls for breaking those biases. "We grew up thinking this way. Hey, that's a man's job, climbing a ladder, fixing stuff, doing engineering stuff and it is still in many circles where people see it as a man's job. For instance, in the medical field and field of surgery, women are less inclined to become surgeons. They are more barriers to that in the USA where 20% of the surgeons are females. Why? Maybe because we are still thinking, well, that's a man's job which leads to these biases creeping in, in how we do business, how we operate, how we set our operations. This International Woman's Day, I would love to stress that we should not limit women and girls' capacity and ability or potential" said Dr. Tomlin.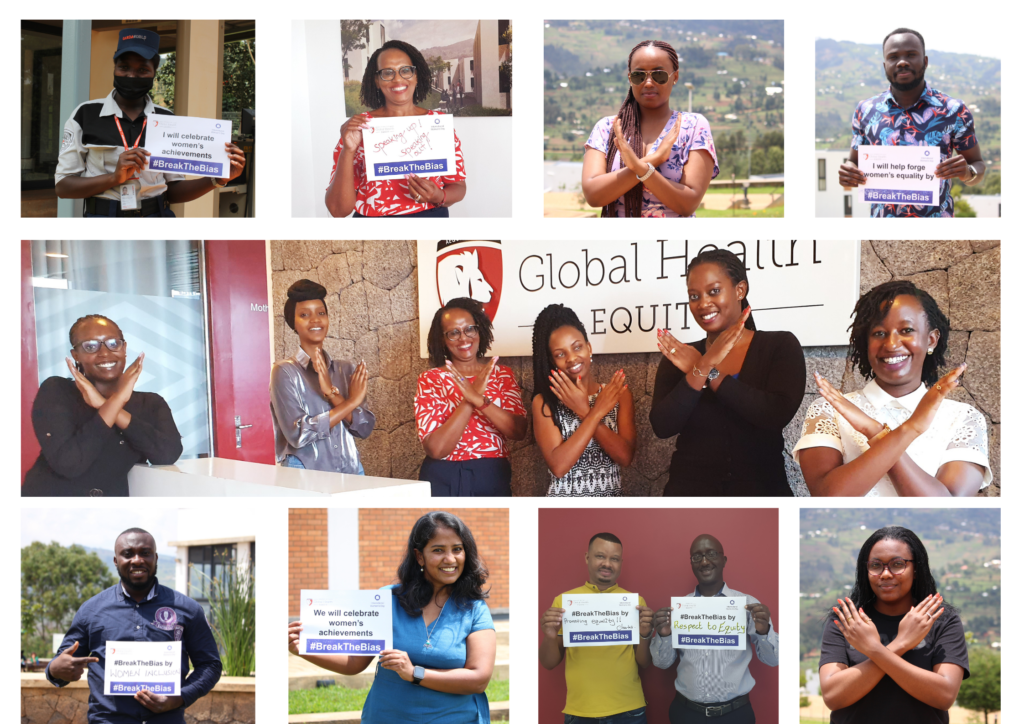 Students at UGHE – both male and female – are taught to identify, analyze, and act on historical, cultural, and gender biases across global health systems. This holistic educational approach includes Gender and Social Justice for UGHE's medical students, and training in leadership and communication to equip students to challenge the status quo, voice the historically unvoiced, and fight for gender equity at the systems level.
As a student who is being trained to tackle gender disparities in the global health field, Ernestine Nyarkanyana MBBS'23 student, calls for smashing the stereotypes made against women. "In breaking stereotypes, there are recognizable efforts globally of uplifting a woman like in education, inclusive leadership opportunities, and so many others. And even though all these are great achievements, we cannot deny that there is still more work to do. We need to reach a level where every woman in society feels the urge and entitlement to contribute to building her very own society. And guess what? This is a call for leadership bodies and development sectors to make it their responsibility" she said.
Members of the UGHE community are gutsy and determined in their pursuit of social justice and equity for the marginalized. Alain Ruzamba Rwamirego, Warehouse and Logistics Assistant recommend valuing women's contributions as someone who has witnessed that gender has nothing to do with their potential. He says, "Equal opportunity should be given to women regardless of their gender in all sectors. We have witnessed hardworking and successful women who have done incredible work. Giving them opportunities means giving them real value in our societies. I am inviting everyone to join me in breaking the gender biases."