Building Better Business: UGHE's New Entrepreneurial Capacity Building Initiative Kicks Off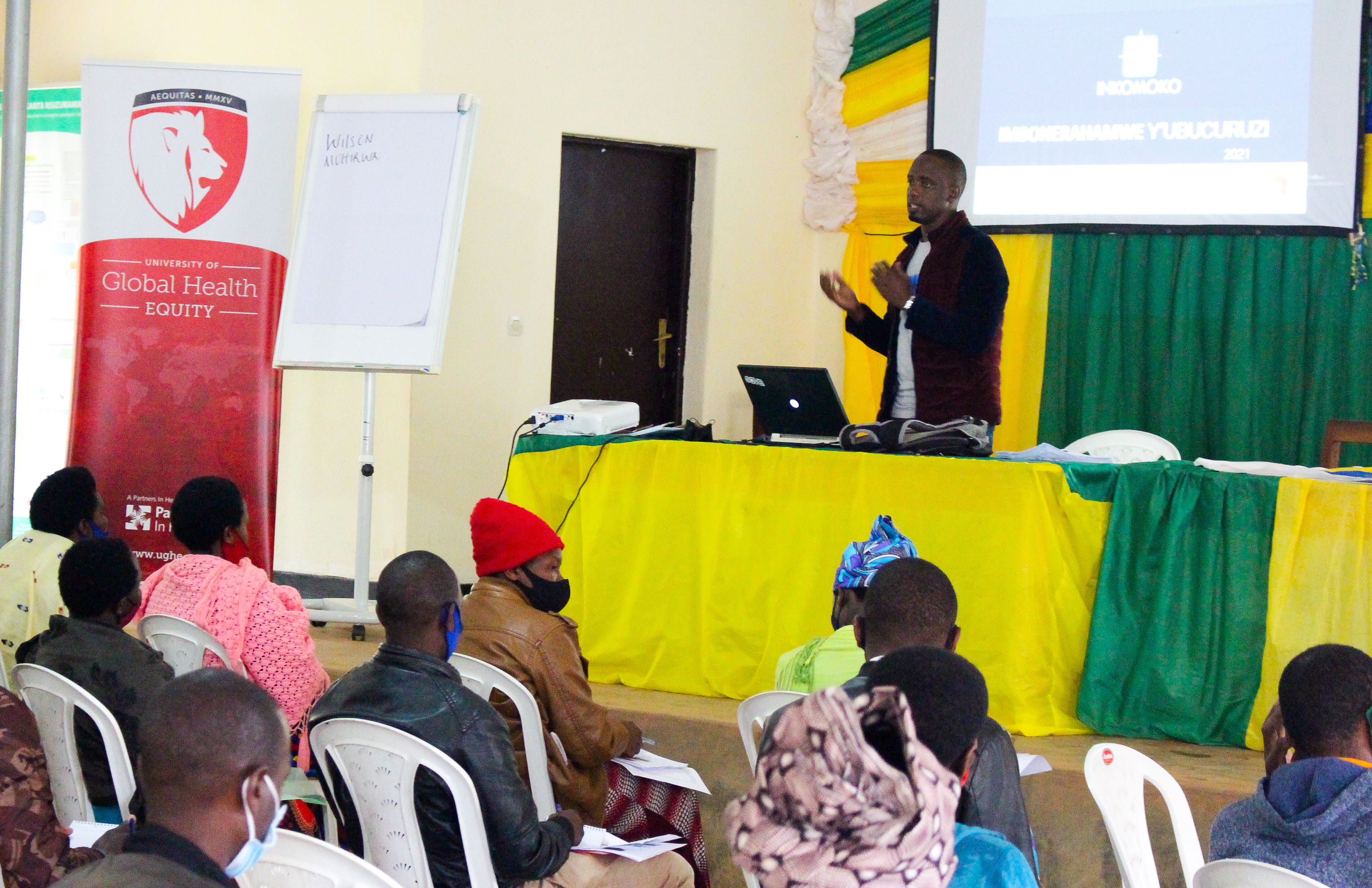 Over the last decade especially, Rwanda has seen its economy grow and tourism offering burgeon. Strengthening capacity at district and community level has been a critical part of the country's national priorities, as a means of driving socio-economic growth, reducing poverty, and addressing unemployment particularly in rural and remote areas. UGHE, set high up in the hills of Rwanda's Northern Province, is in a unique position to support these efforts. Through past, present and future engagement activities, the institution's partnership with its Burera District neighbours has presented new opportunities for local communities; including English language lessons, Science Days for secondary school students, teacher training, and provision of resources and equipment to local schools, hospitals and health centers.
After all, community development is embedded in the university's founding principles, and its newly launched Community Advisory Committee (CAC) now serves as a core governance partner in decisions concerning this partnership. Knowing that a participatory process is critical to decision-making, the CAC unites stakeholders from the local community, government, village leaders, and those representing youth, women, those living with handicaps, non-communicable diseases and HIV to share ideas for campus development, engage the community in both training, academia and research, and offer community service opportunities.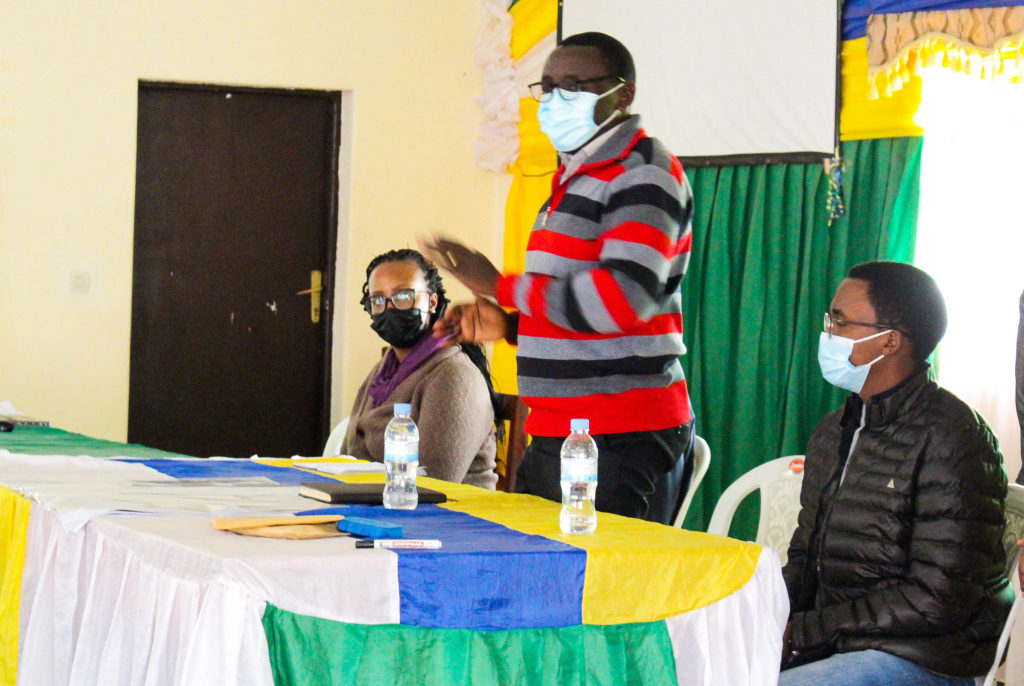 Spearheaded by the CAC, the newest development in UGHE's long-standing community partnership is a new capacity-building initiative in business entrepreneurship. The scheme comes in direct response to a call for business development training from local small businesses, cooperatives, and associations. In rural areas of the country, few formal training programs currently exist to build the needed skills and know-how to grow a business and generate profit, and yet this is critical to the area's future development.
Addressing this gap, UGHE signed a contract with Inkomoko Entrepreneurship Development, a business consulting company in Rwanda that trains, consults and provides loans to small businesses within Butaro Sector. Collins Inkotanyi, Director of UGHE Campus Operations and Community Engagement, describes the process of assessing the need, and developing the training in partnership with Inkomoko; 'We knew we had first to understand the business ecosystems in Butaro, so we took a sample group of business professionals in the area and provided them a tender to work on'. He explains. 'Whilst they understood business, we found gaps in their knowledge around how to practically make it profitable – they were going to lose money.'
So the entrepreneurship training scheme was born, packaged as a six month, holistic program with key modules spanning entry-level business skills, cash flow, sales, marketing, taxes, and human resource management. The program, aimed at micro-business owners equitably recruited by local government and district involvement, kicked off this month, with the mayor and other local leaders and Inkomoko leadership present. Strictly complying with all COVID-19 prevention measures, classroom training takes place across the area, and this is complemented by coaching opportunities, helping participants solidify their learnings and ask questions concerning their respective enterprises.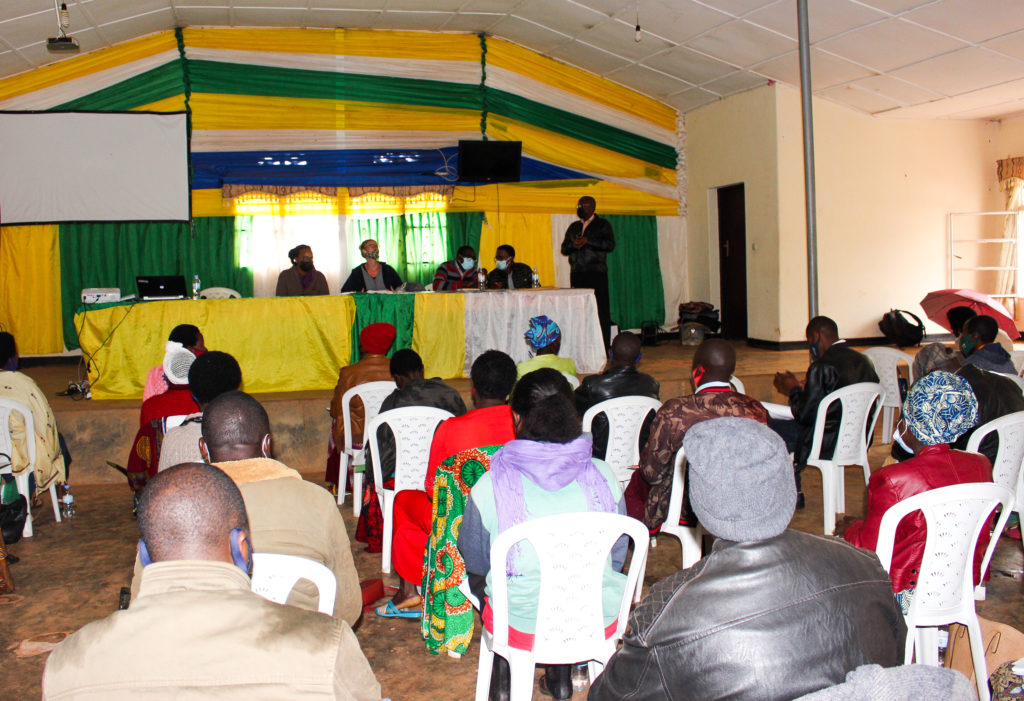 Just as UGHE focuses on real-world application of learning with its students, so participants in the entrepreneurship scheme get the opportunity to practically apply their new skills after graduating the program. If businesses fulfil all course criteria, Inkomoko assesses the potential of businesses eligible for small loans. The first cohort is comprised of 30 business cooperatives and associations who represent a cross-section of critical sectors in Rwanda, including agriculture, retail, hospitality and other business sectors which gives greater impact to the program as these participants return to their respective businesses ready to invest new skills in their young employees.
'Our target for this program is to ensure that the entrepreneurs leave with the capacity to grow their own businesses.' explains Collins. 'In line with Rwanda's vision of making Burera District a tourist destination, this program equips and trains young people in the area to facilitate this. Hotels are under construction in the area, but they won't operationalize unless they have skilled professionals to run them.'
Analysing the success and impact of this inauguration iteration, Collins and his team at UGHE aim to grow this program into an annual course in partnership with community and district leadership.