Butaro Community Health Day: Noncommunicable Diseases Prevention Through Community Engagement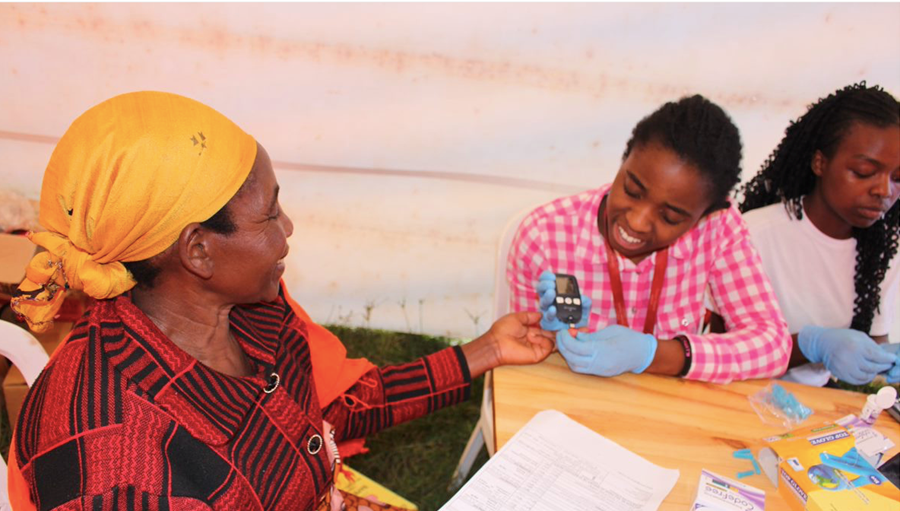 Community engagement has been regarded as a vital component in achieving universal health care. Several studies have shown that it plays a significant role in eliminating disparities, promoting social justice, and enhancing benefits for equitable quality health care in underserved communities.
As a socially responsible academic institution, UGHE leverages its Community Engagement and Community Health departments to encourage students, faculty, and staff to partake in community activities and connect with the Butaro community in order to optimize the community's benefits as part of its strategies.
Butaro Community Health Day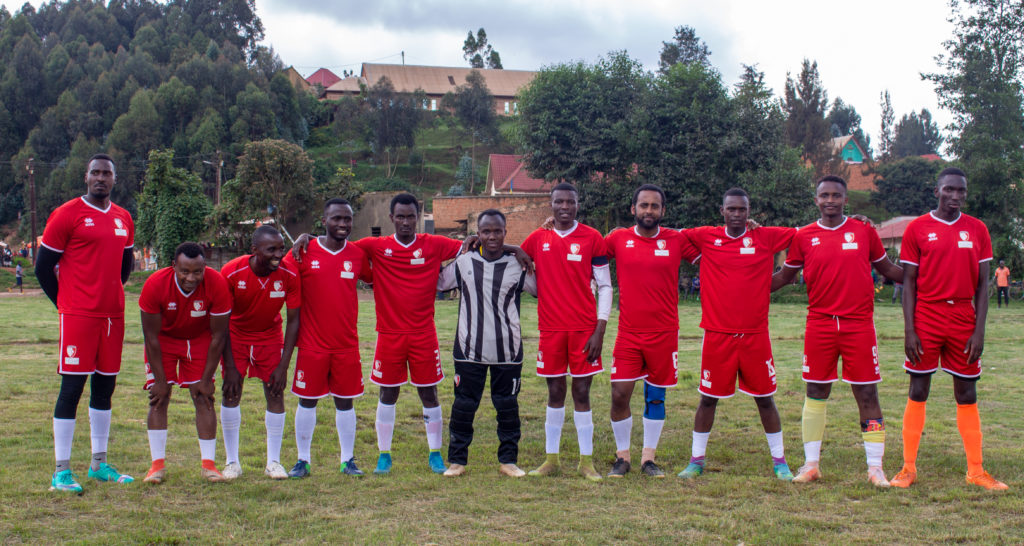 On 12th October 2022, the UGHE Community Engagement and Community Health departments hosted the "Butaro Community Health Day" which featured a friendly game between One PIH Family of University of Global Health Equity (UGHE), Butaro District Hospital (BDH) and Partners in Health locally known as Inshuti Mu Buzima (IMB) in Rwanda, and the Butaro Community retailers from Rusumo Centre, as well as a mass non-communicable diseases screening for Butaro residents.
The event brought together UGHE faculty, staff, and students, as well as IMB staff, Butaro District Hospital staff, and Butaro residents comprised of Rusumo centre retailers and other residents, to maximize One PIH community engagement efforts and prevention efforts against noncommunicable diseases (NCDs) through exercise and screening for diabetes, cardiovascular disease, and other health issues.
Reflecting on the purpose of the Health Day in Butaro community, Albert Ndayisaba, District Operations Manager at Inshuti Mu Buzima said, "this day was dedicated to engaging with the community not only through sports but also to encourage healthy living and wellbeing of the residents through NCDs screening."
Butaro District Hospital's Director of Nursing, Dushimimana Emmanuel, also urged residents to participate in early NCD screening and to maintain healthy lives.
"I encourage all of us to seek screening service when it's early and to be health-conscious by eating healthy diets and doing physical exercises."
Combating NCDs in the community through screening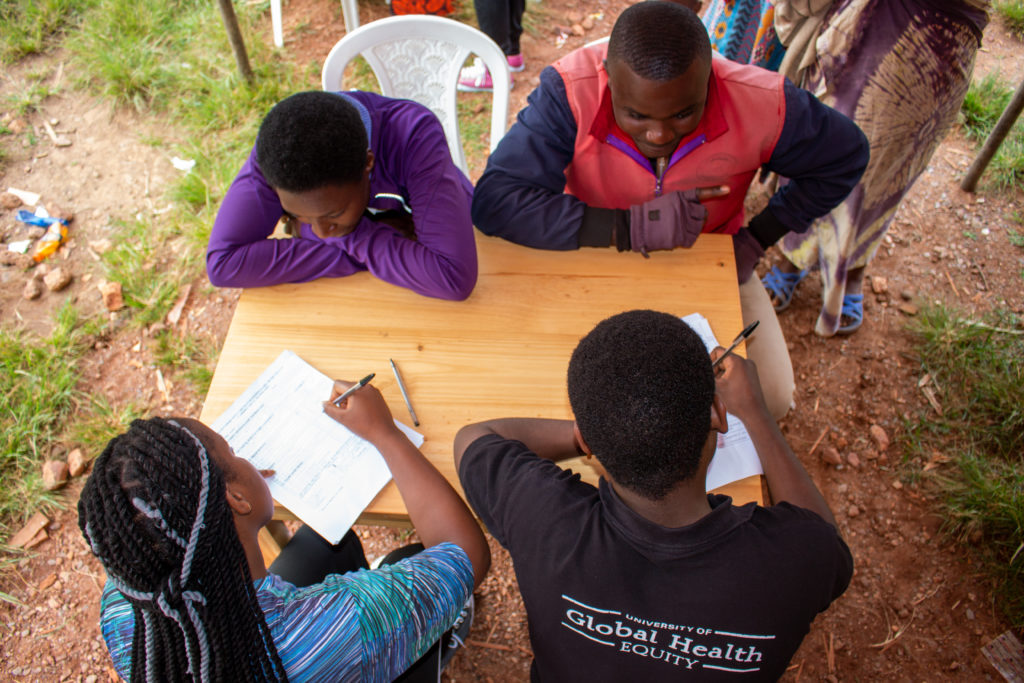 The rising burden of noncommunicable diseases poses a grave threat to the health and lives of millions of people in Africa where over a third of deaths in the region are due to these illnesses. Preventive interventions such as collaboration between health actors, community partners, and non-traditional health actors are necessary to eradicate noncommunicable diseases in vulnerable communities. These include screening for diseases and addressing risk factors such as tobacco use, unhealthy diets, reluctance to seek screening, physical inactivity, and among others.
UGHE, Inshuti Mu Buzima, Butaro District Hospital, Local leadership, and community partners used the occasion to raise awareness about NCDs by providing free screenings for cardiovascular diseases, diabetes, and other health conditions to Butaro community members who were watching the game
The screening was attended by 215 community members and was facilitated by healthcare providers from Butaro District Hospital, Community Health Workers, and UGHE MBBS students. This served as an opportunity for students to practice what is learned from Community Based Education and give back to the community as they strengthen relationships.
Iyamuremyi Jean Claude, Representative of Rusumo Retailers from Butaro Community, emphasizes how invaluable and impactful the screening was.
"Screening activity was necessary because most people in the community were able to know their health status and were guided on how to improve their health. We wish this could happen frequently to enhance the community's well-being."
Building impactful relationships with the community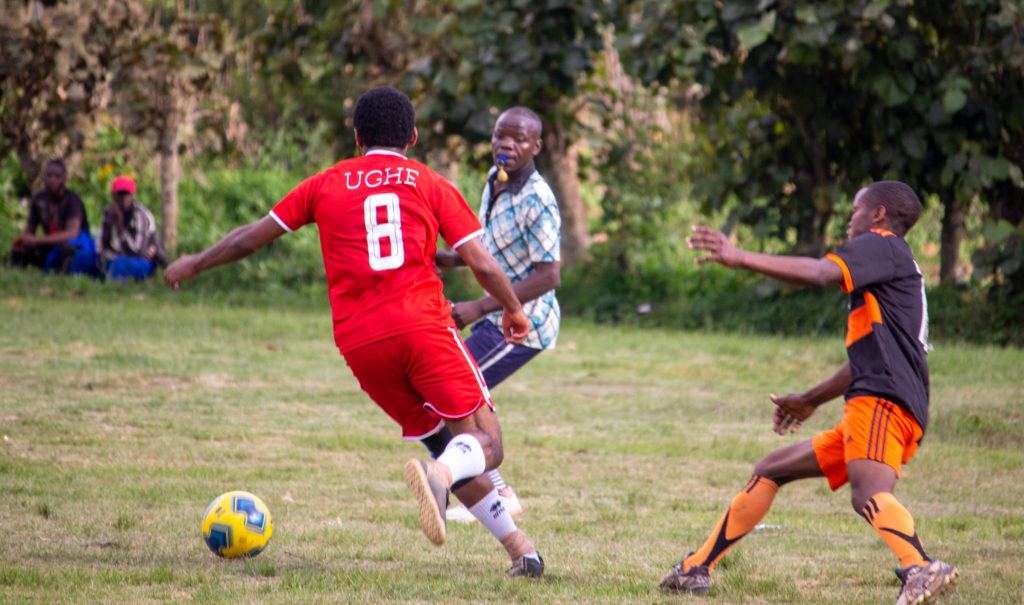 UGHE envisions community partnerships and engagement as one of the strategies for advancing health equity and promoting access to health care in the community where it resides and beyond.
Jean Claude stresses the significance of maintaining relationships and collaborations with the One PIH family.
"Having a friendly game with UGHE, BDH and IMB was a tremendous experience for all of us who made the Butaro players' team," he says. "It was such an act of humility and kindness that sparked meaningful friendships and made it easier to interact with students and staff."
Through Butaro Community Health Day, UGHE, BDH and PIH brought NCDs screening services to the community while raising awareness and collaborating with community health workers and local leaders to improve the health of Butaro community.
"This was an opportunity for our students to engage with the community and contribute to its well-being as future global health professionals," says Grace Iliza Ndatinya, Lecturer in the department of Community Health and Social Medicine.
UGHE intends to maintain community partnership and engagement in order to advance community health, maximize the Butaro community's benefits to address the social and economic determinants of health, and deepen relationships with community members such as community health workers who assist students in community-based education.