Championing Equitable Healthcare and Inspiring Change: The Unfolding Story of MBBS'26 Student-Benithe Himbazwa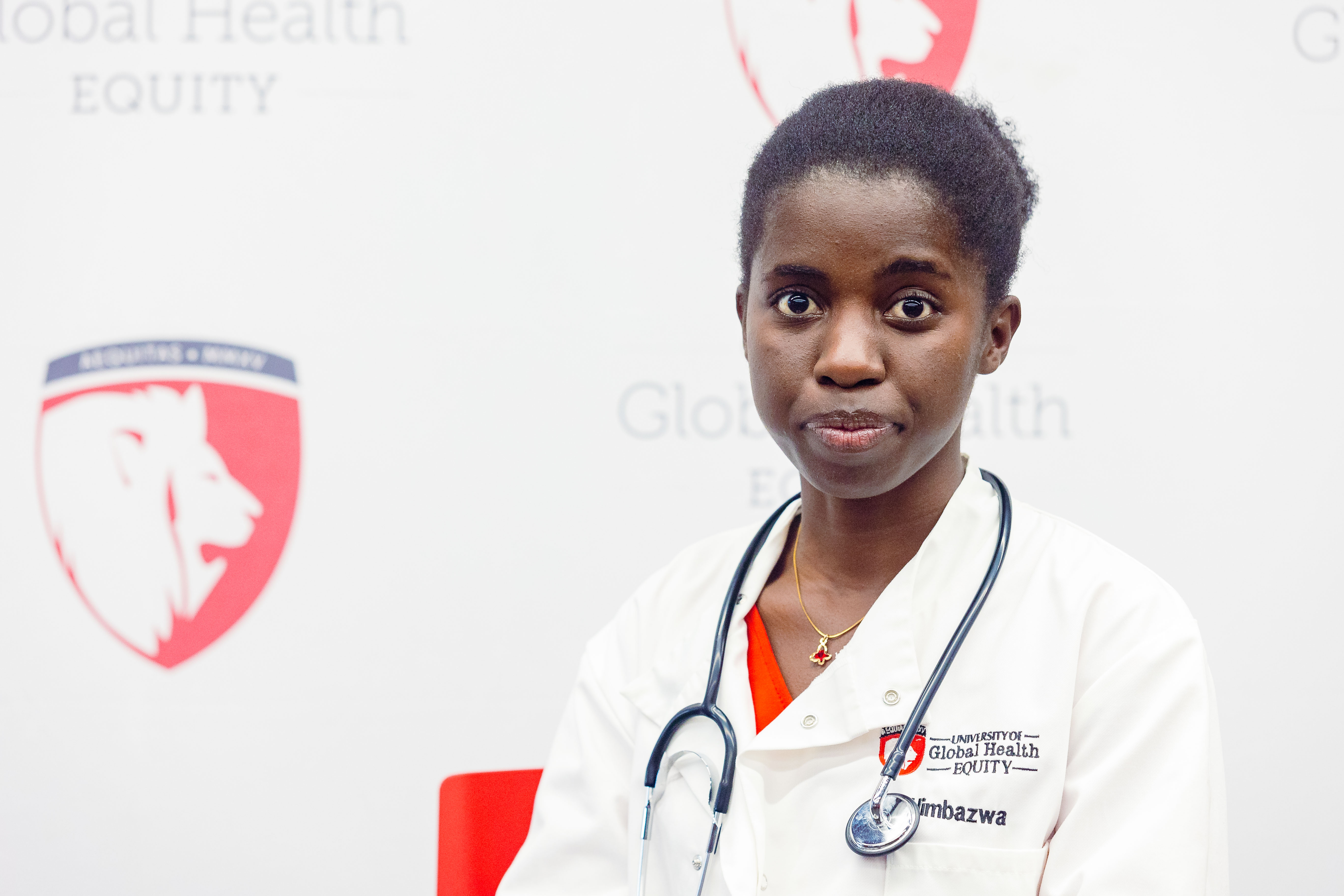 "The idea that some lives matter less is the root of all that's wrong in the world." These words, spoken by Dr. Paul Farmer, the Late Chancellor and Founder of UGHE, a Partners In Health Initiative, serve as a guiding light for Benithe Himbazwa, a remarkable medical student whose journey through life has been nothing short of inspiring. Benithe's narrative is one of resilience, compassion, and an unwavering commitment to equitable healthcare access. Her life is driven with passion, purpose, and the pursuit of making a difference.
Born in the Western Province of Rwanda, Benithe's early years were a blend of curiosity and imagination. An inquisitive child, she often engaged in conversations with herself, piecing together the world around her and found solace in reading and sharing her whimsical thoughts with her family. It was during these moments that the seeds of her empathy and respect for humanity were sown, thanks to the values instilled by her parents. "My parents value(d) hard work, compassion, and integrity, which I brought up respecting humanity and being respectful," she fondly recalls.
Despite the challenges posed by her family's frequent relocations due to her parents' occupations, Benithe embraced education with vigor. Even though she had to attend multiple schools, she discovered that these opportunities not only enriched her academically but also connected her with friends who shared her journey through the twists and turns of life. These friendships allowed her to witness the stark reality of educational disparities, where lack of scholarly materials and school fees hindered the educational success of her friends.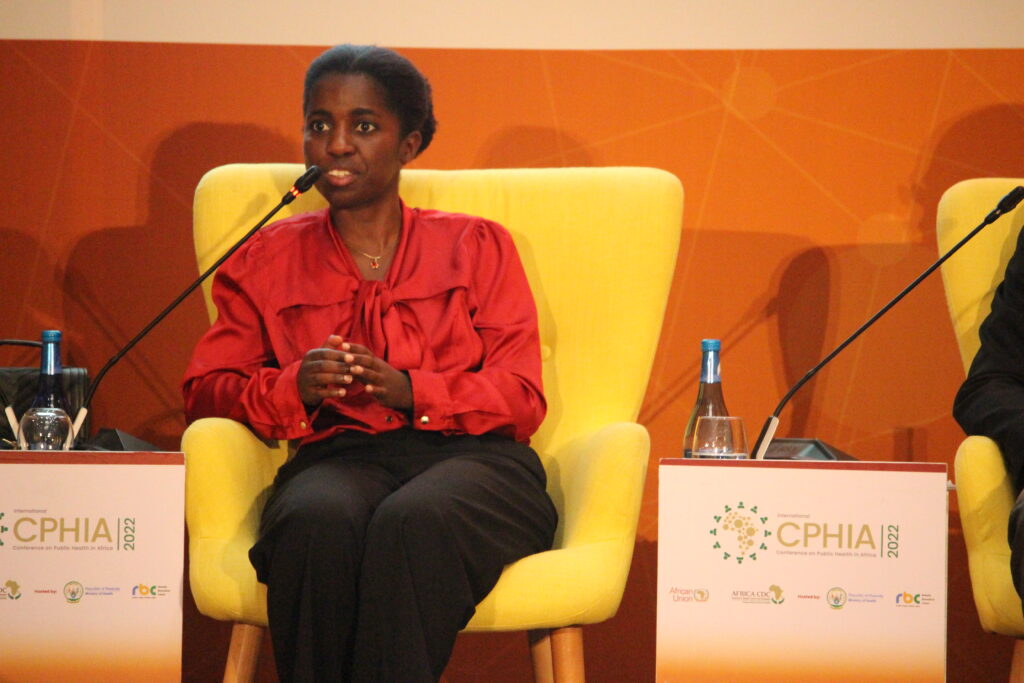 In her reflections on health care, Benithe's heartstrings are pulled by memories of her village 's health care delivery. A single hospital was the beacon of hope for countless individuals travelling a long distance seeking medical care. This reality, coupled with her experiences meeting sick children at the hospital whose parents couldn't afford treatment, ignited a deep-rooted desire within her to contribute to the improvement of healthcare access to the most vulnerable.
Benithe's inspiration for pursuing a medical career was further fueled by a poignant experience during her early teenage years. "At age 14, I battled a life-threatening illness that nearly required surgery, I bore witness to the extraordinary dedication of healthcare providers. On the other hand, my father – a medical professional, exemplified selflessness, continuously prioritizing patient care over personal time," she recalls.
She adds, "Participation in workshops, competitions, and seminars such as volunteering with US Gain Vision Clinic at Kibogora Hospital to donate eyeglasses to people, piqued my interest in healthcare."
These encounters illuminated her path towards a career in medicine, solidifying her commitment to medicine and health care services in general.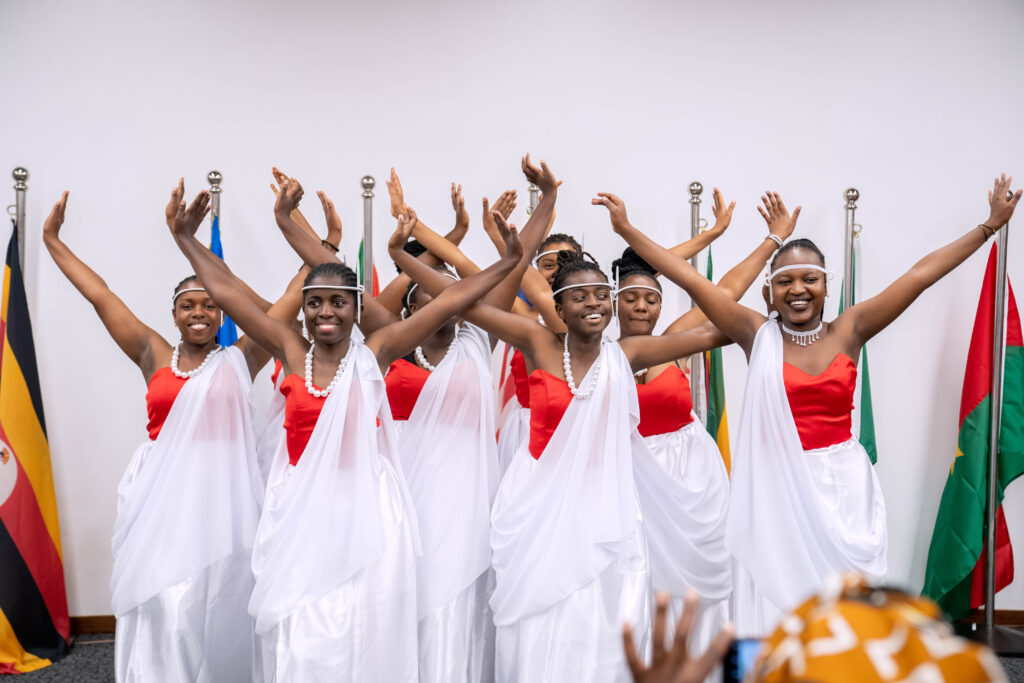 Benithe's academic journey at UGHE, focused on her pursuit of Medicine, has been a testament to her dedication and drive. Guided by her father's wisdom and her own experiences, she embarked on the path to becoming a physician and a change agent.
Her classroom experiences, especially the simulated delivery process, provided her with hands-on practice and boosted her confidence in her future medical endeavors.
"Through the unique integrated UGHE's MBBS program, I'm receiving a quality hands-on education, learning with the up-to-date facilities like Anatomage Table, Basic Sciences Lab, Physiology Lab and SIM Lab as well as having exposure to real life treating experience in my clerkship at Butaro District Hospital," Benithe reflects on her education experience at UGHE so far. "Studying at this inspiring excellent university, I am indebted to serving the community to the best of my ability." she adds.
Beyond her academic pursuits, Benithe's engagement in extracurricular activities at UGHE showcases her multi-faceted personality. From serving as the leader of the Inganji Traditional Ballet to leading the Research Society, she embodies the spirit of unity, curiosity, and diversity appreciation. Her involvement in clubs, interest groups, and community activities reflects her commitment to holistic growth, both for herself and her peers.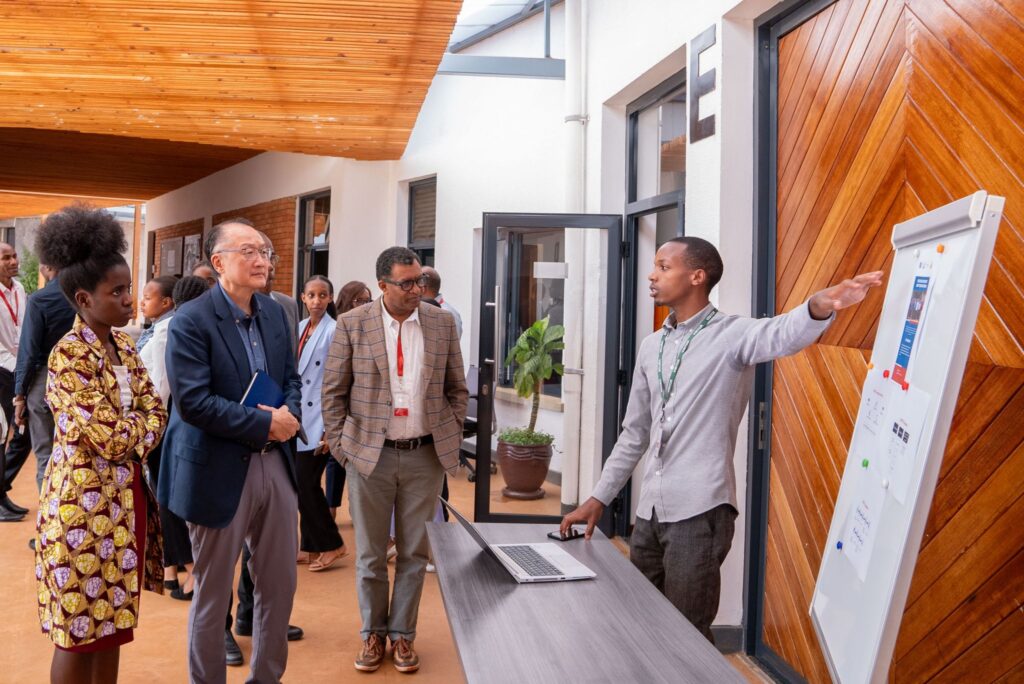 Not only an academic institution, Benithe finds UGHE to be a transformative environment that nurtures in her values of excellence, equity, and community support. The institution's commitment to integrated education and community engagement distinguishes it as a pioneer in medical education.
As she looks toward the future, Benithe envisions herself as an instrument of change, advocating for equitable healthcare access and patient-centered care.
"No one is safe until everyone is safe," she echoes the words of Prof Agnes Binagwaho, encapsulating her vision for a healthier world. "I won't be a doctor who just prescribes drugs, but a doctor who treats the patient and a global health leader who ensures that equity is a core value embodied in my profession and in the health care system."
In a world that often grapples with disparities, Benithe Himbazwa stands as a testament to the power of education, empathy, and a resolute pursuit. Her journey from a curious child to a dedicated medical student exemplifies the transformation that is possible when purpose meets passion. With UGHE as her foundation, Benithe's roar for change is destined to be heard as she navigates the path to becoming a compassionate doctor ("Muganga Mwiza") and a global health leader to carry on the legacy of her mentor, Dr. Paul Farmer.