Clinical Clerkship Equipping UGHE Medical Students to Tackle Health Disparities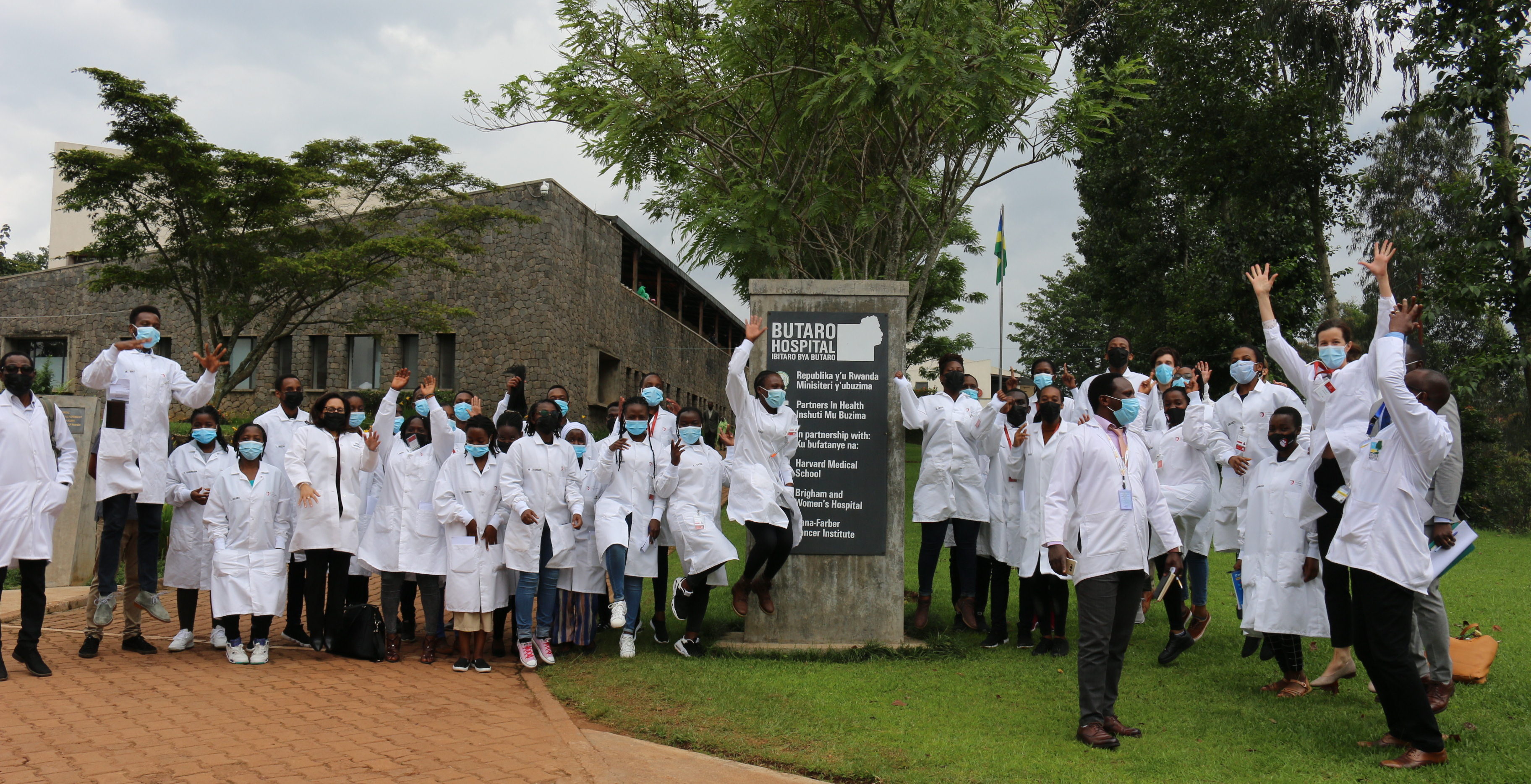 Starting clinical clerkship is an exciting pivotal moment in medical school. After studying clinical sciences, community-based health care delivery, and other medical courses, UGHE's medical students start clinical clerkship, where they learn to apply their knowledge, improve their skills and practice the values of compassion and empathy towards their patients.
In December of 2021, UGHE hosted its first White Coat Ceremony, which brought together distinguished leading global health experts, UGHE supporters and friends, leadership, faculty, staff, and students to celebrate the transition of the first cohort of medical students from pre-clinical to clinical studies. In January 2022, the MBBS'25 students began their first clinical rotations in Internal Medicine and Surgery at Butaro District Hospital under the supervision of their medical faculty. These clerkships were followed in July by clerkships in Pediatrics, Obstetrics, and Gynecology.
Experience from junior clinical clerkship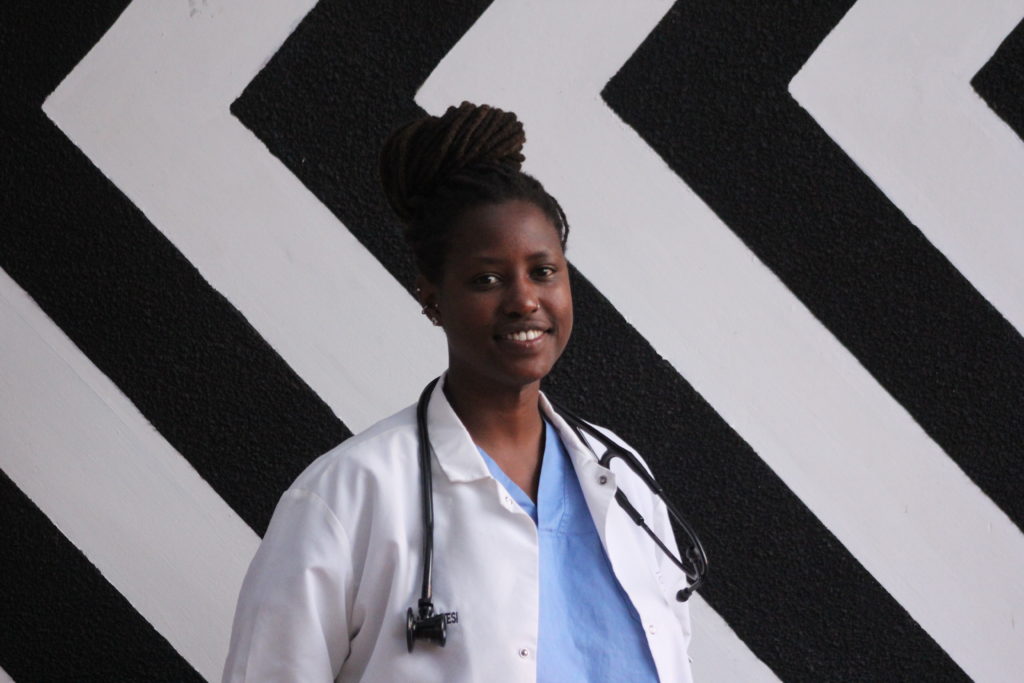 The students discussed their first phase of clinical rotations, which mostly focused on internal medicine and surgery.
Mutesi Mukinisha, MBBS '25 student, emphasized how the junior clerkship prepared her to become a physician who will deliver high-quality healthcare.
"I started with the Surgery rotation and was fortunate to observe and assist in a variety of surgeries, including mastectomies, laparotomies, and cesarean sections. I enjoyed my sessions at the hospital even though some were challenging particularly in internal medicine rotation where I observed firsthand the grief of family members losing their relatives. Even though it is an inevitable part of healthcare, their deaths still caught me off guard and left me wondering if there was more that could have been done"
Molded to become a good doctor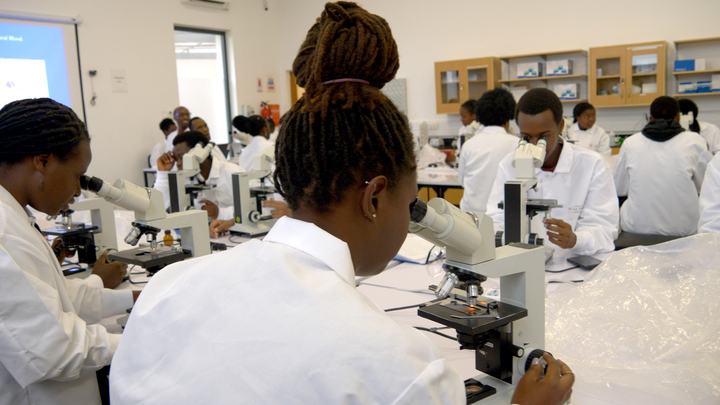 It is no coincidence that UGHE invests in training healthcare professionals who will be ready to deliver and build the utmost equitable health care services and systems that connect underserved communities to life-saving care. The clinical clerkship at Butaro Hospital provided an opportunity for medical students to apply the qualities of empathy, respect, and compassion instilled in them at UGHE.
"I hope that the lessons I acquired will help me become a better student and, eventually, a better physician. I believe that the mind created in us to question everything and take responsibility in patient care was just as crucial as the emphasis on teamwork, with both my UGHE colleagues and hospital staff," says Mutesi Mukinisha, MBBS'25 student.
Making the most out of the Pediatrics, Obstetrics, and Gynecology clerkships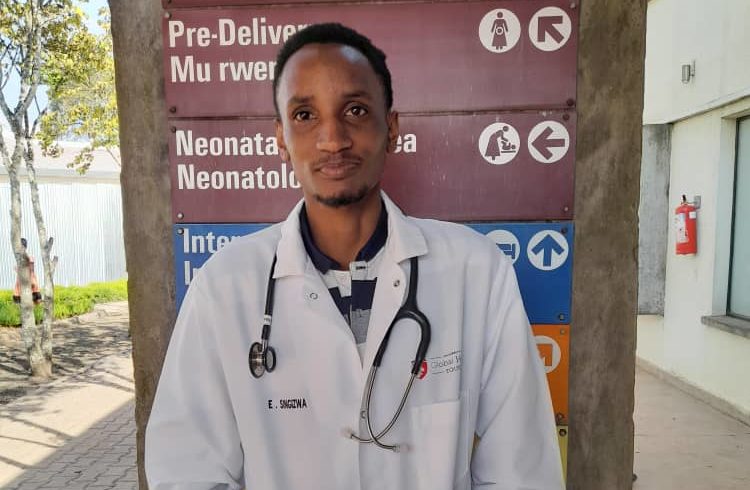 Evergiste Singizwa and other UGHE MBBS'25 students recently began their second phase of clinical rotations in pediatrics, obstetrics, and gynecology at Butaro and Kirehe District hospitals, following their junior clerkship in internal medicine and surgery.
"I am excited about OB/GYN and pediatrics clerkships because they will be a core part of my daily practice as a general practitioner. And the fact that some of the rotations will be done in a hospital near a refugee camp will allow us to learn from and care for the residents of the camp. On our side as general practitioners in training, it will prepare us to take care of those who are disproportionately affected by poor living conditions and lack quality health care notably women and children," Evergiste Singizwa, MBBS'25 student says.
The legacy of Dr. Paul Farmer lives on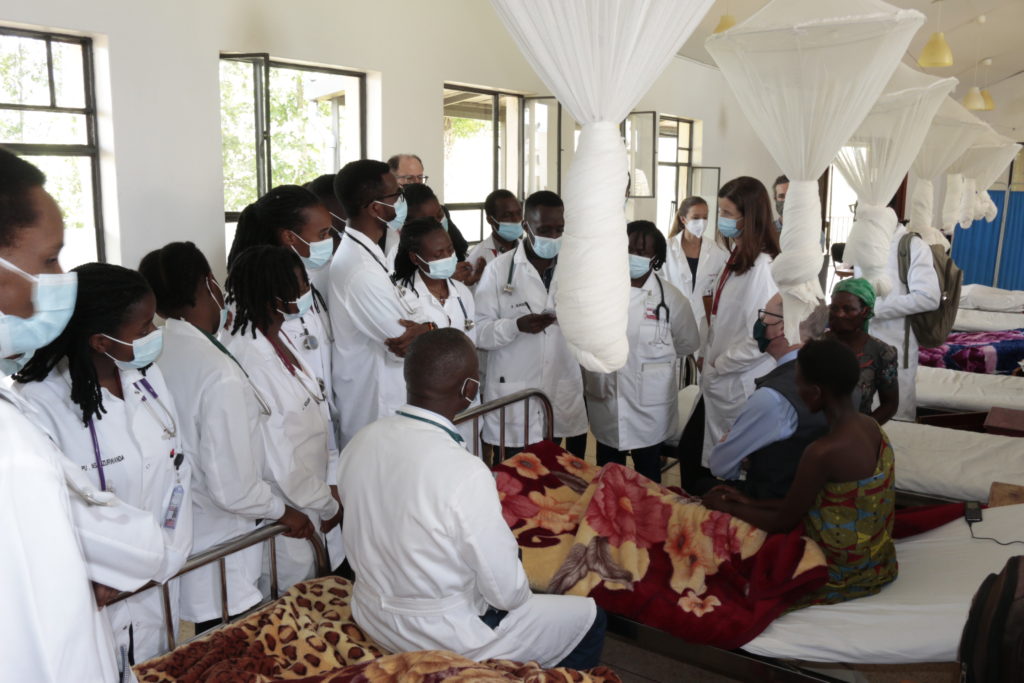 Mutesi and Evergiste both feel that clinical clerkships provide them with the practical skills and attitude required to carry on Dr. Paul Farmer's legacy. They are doing outstanding work at the hospital during their clinical rotations.
"During previous clerkships, I enjoyed spending time following up with patients to understand their medical concerns and getting to know them as individuals with lives outside of sickness. I hope to learn more about reproductive health as well as the various socio-cultural issues that affect women's health and limit their access to quality health care," Evergiste Singizwa said.
Mutesi adds, "I am astounded by how much we have been able to learn collectively and individually in such a short period of time. We are an impressive bunch, able to set up an IV line without assistance, write patient notes, and devise treatment regimens for our patients. I hope that as we advance in this field, we will improve it such that the majority of our patients receive what Dr. Paul Farmer dedicated his life to and what PIH and UGHE continue to strive for: quality health care for the poor and marginalized."