Empowering Girls: UGHE's School Partnership Tackles Period Poverty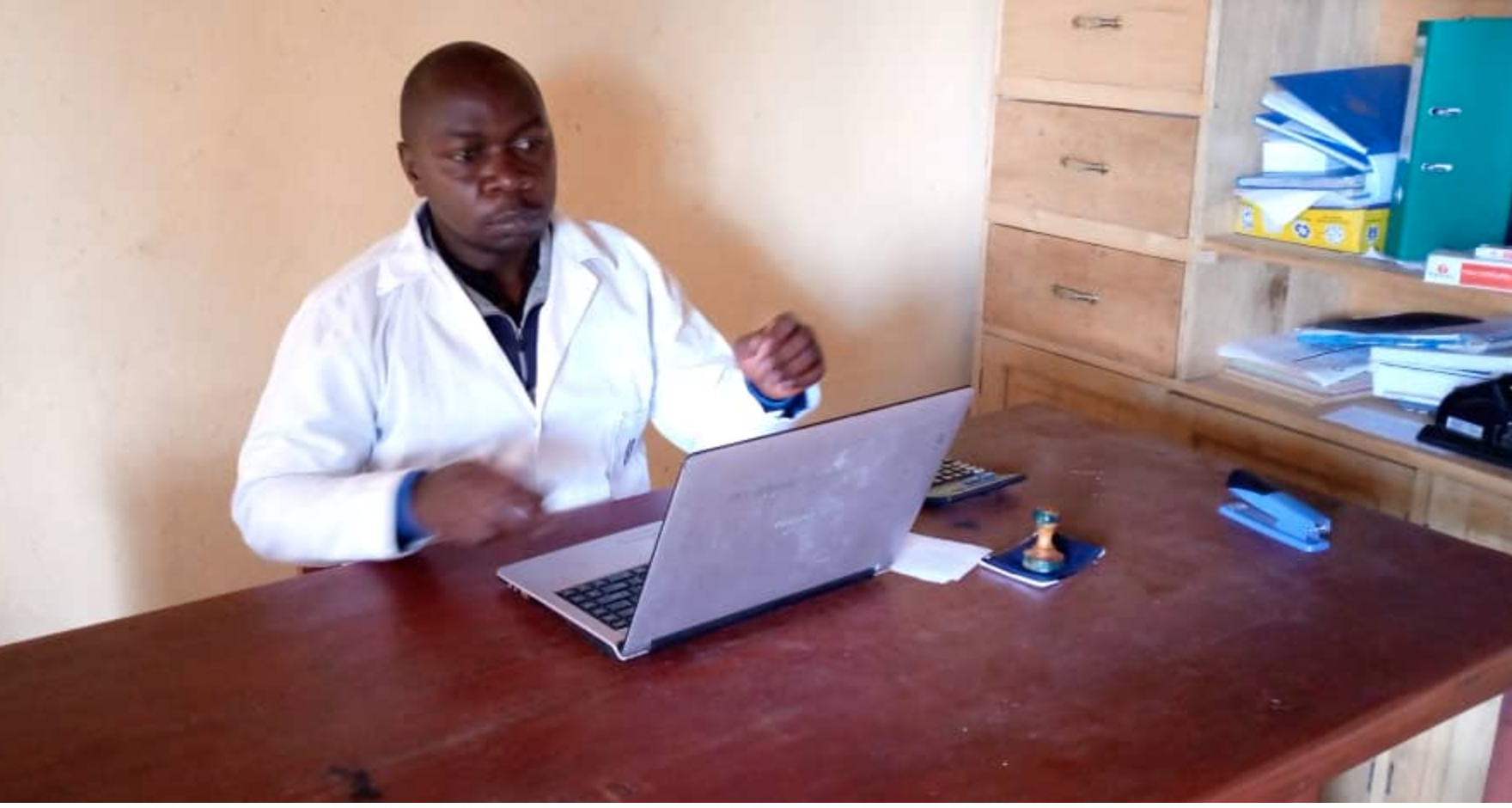 Theophile Bakuramutsa is the long-serving headmaster of a secondary school called Groupe Scolaire Nyamicucu, located just five kilometers from the UGHE Butaro Campus. Involved in education for almost 15 years, his passion for teaching started early, motivated by his late father, also a teacher, alongside the duties he assumed of looking after his siblings after losing both parents when he was thirteen.
Theophile expresses his pride in contributing to the development of future leaders, particularly from the rural area where he was born and nurtured. "I've taught students who went on to become pharmacists, nurses, accountants, and community leaders, to mention a few.' He reflects. 'It makes me so happy. It's a privilege to nurture someone from infancy and watch them grow into adults." He explains that all instructors, including himself, teach students new skills and professional rigor while treating them as if they were their own children.
Collaboration and partnership across multiple levels, from primary school to higher education, is critical to shaping tomorrow's health leaders, those capable of solving community problems. The partnership UGHE has forged with the surrounding secondary schools serves many purposes; one of which is training young community members into holistic-thinking medical doctors – those who will, in time, return to solve the often unseen barriers to health and health access faced by their own communities.
Theophile recalls the inauguration of UGHE's Butaro Campus in their area, Burera, a rural and isolated district in northern Rwandan Province. It was a significant moment not just for the secondary school students and teachers, but also for the entire community, who were excited to see a global university positioned at the heart of their communities- offering higher-education opportunities.
Through its Department of Community Health and Social Medicine, UGHE is partnering with Burera District schools to assist the implementation of a range of programs aimed at boosting learning and promoting community health. 'Our partnership with UGHE is critical to improving student learning and teacher training.' Theophile explains.
UGHE's Community Health and Social Medicine team visited Nyamicucu secondary school back in February 2020, prior to the first case of COVID-19 in Rwanda. The department and the headmaster discussed several topics and areas of collaboration and learnt about the school's current challenges, including a lack of sanitation, scientific research materials, and laboratories. As a sustainable answer to sanitation issues, UGHE provided the school with equipment to collect rainwater – to promote cleanliness, which has been particularly critical during the current pandemic.
Importantly, they learnt that many female students were dropping out or deliberately missing lessons when menstruating. Theophile explains why; the school hosts a large number of girl students from low-income homes who lack the financial capability to purchase sanitary supplies, some parents are unaware that girls require sanitary pads and some girls are stigmatized. "There is a genuine shortage of information regarding menstruation health and cultural norms that make discussing menstruation health taboo."
According to a UNESCO research, one out of every ten women in Sub-Saharan Africa misses school during their menstrual cycle, sometimes up to 20% of a given school year. According to studies, keeping women in school is vital for their personal health and well-being, as well as the prosperity of the entire community. When a girl completes secondary education, she is less likely to experience child marriage, to encounter domestic violence, or to suffer from long-term health difficulties.
To address menstrual hygiene issues, UGHE's Community Health and Social Medicine department is preparing to establish the Menstrual Hygiene Management (MHM) program for three Burera schools to provide girls with enough knowledge, preparation, and support in order for them to manage menstruation in a healthy, safe, and dignified manner. Theophile expects that the program will assist them in raising awareness about menstruation health and develop self-sustaining methods of producing reusable sanitary pads. He believes that girl students will be able to impart knowledge to the community in the future. His message is that "everyone needs to acknowledge that all girls must have access to sanitary goods and accurate information."