GHC Fellow, Theogene Uwizeyimana, on Addressing Health Inequities Through Research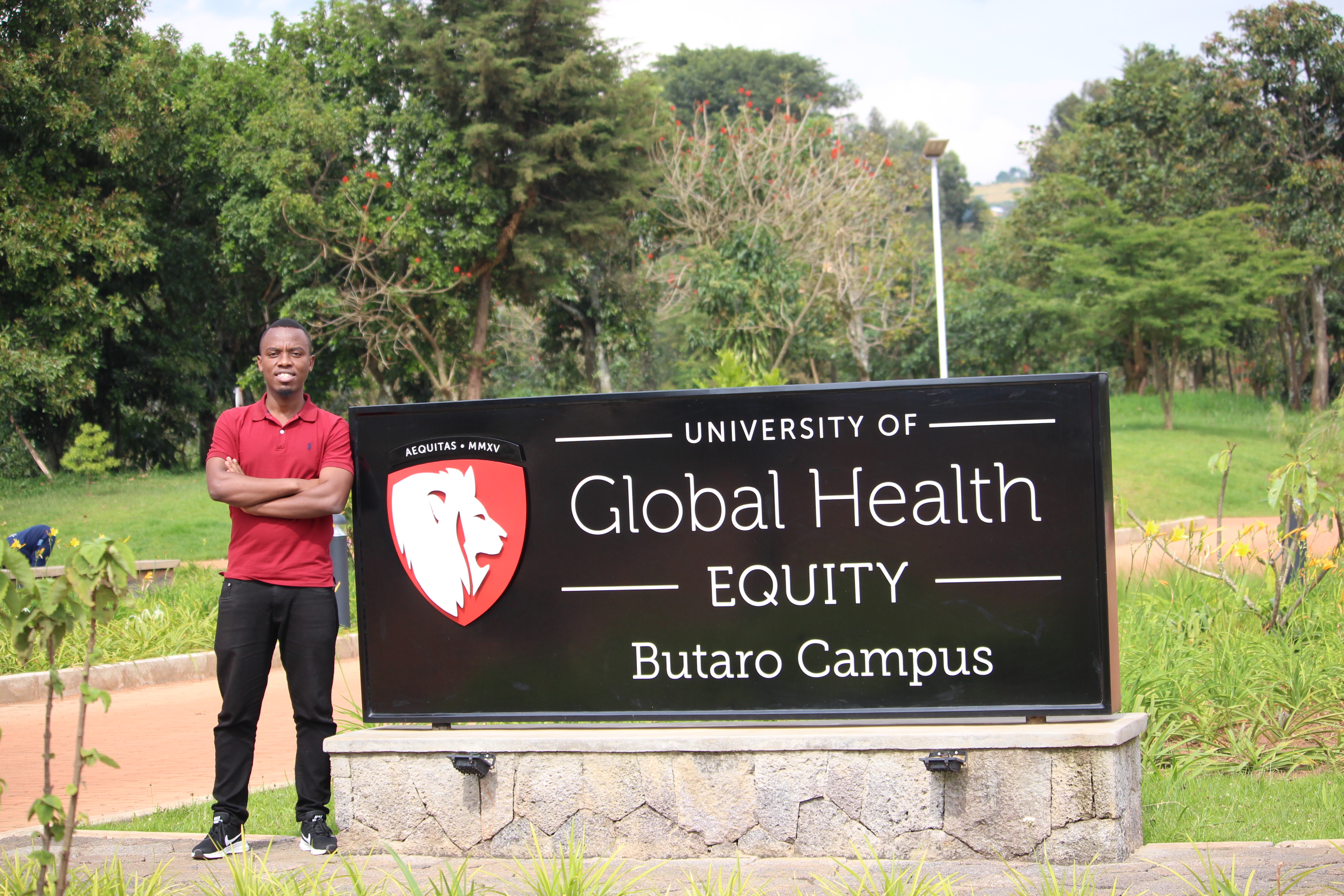 Global Health Corps (GHC) Fellowship Program has developed and trained over 1000 health equity leaders with a mission of mobilizing the health equity movement since its foundation in 2009. Globally, young people have developed an ardent desire for social change, and GHC has been recruiting and nurturing young change-makers aged 30 and under from African countries to serve in one-year paid fellowships at health organizations in East and Southern Africa, with the goal of becoming catalysts for health equity and social justice in their communities and circles of influence individually and collectively.
University of Global Health Equity (UGHE) is one of the health organizations that Global Health Corps (GHC) has been partnering with as a placement organization for GHC "fellows". Similar to GHC's mission, UGHE has a mission to radically change the way health care is delivered around the world through building the next generation of global health professionals—doctors, nurses, researchers, and public health and policy experts—into leaders and changemakers who strive to deliver more equitable and quality health services for all.
Theogene Uwizeyimana is one of the fellows who have been placed at UGHE for the year 2021-2022 as a Research Officer. He shares his journey on how he came to be a part of the two organizations through the GHC Fellowship. His zeal began in High School when he developed a desire for science.
"When I was in high school, I realized there was more to healthcare than being a doctor. I joined the faculty of Pharmacy just to fill a void that I saw in the shortage of pharmacists" Theogene explained. After graduation, I realized just how few pharmacist researchers were in Rwanda. I decided to get involved in research to encourage other pharmacists to do the same because that was the only way we could impact the community. My interest was stirred by the Covid-19 pandemic when I witnessed a shortage of pharmaceutical products such as masks and sanitizers. This made me realize the importance of pharmacy and conducting research to bring pharmaceutical solutions. I started writing about the pandemic's impact on Rwanda's pharmaceutical supply chain. During this process, I discovered that Rwandan pharmacists have limited access to advanced learning and training, which I believe is the root cause of the country's shortage in pharmacists, resulting in inequities in drug access, particularly for rural residents" said Theogene.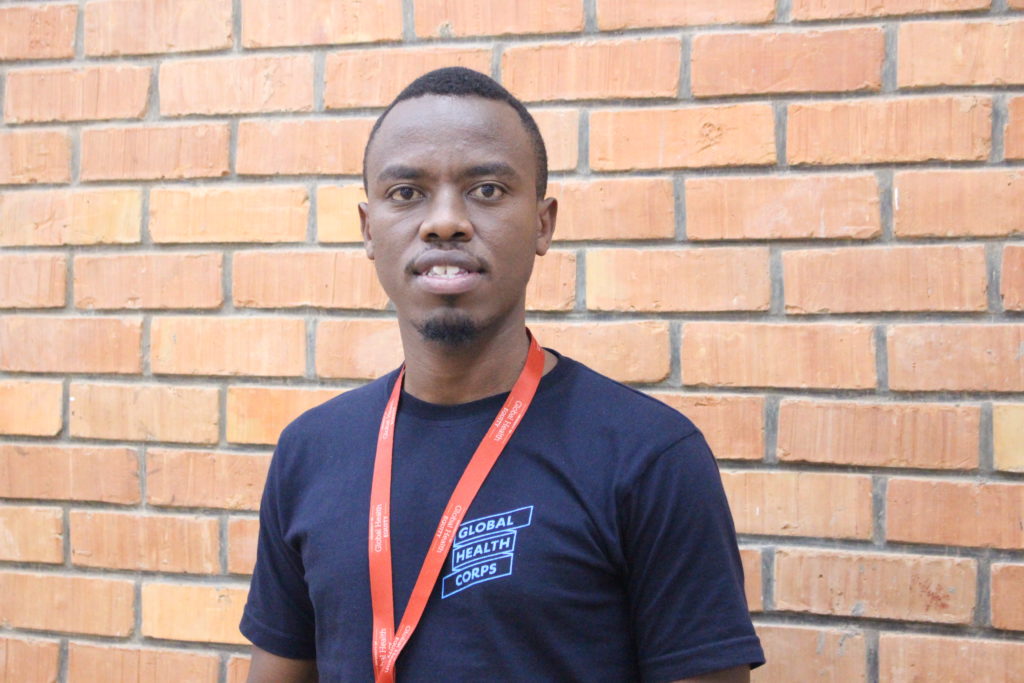 One of the things that many fellows are surprised to learn when they are accepted for the GHC fellowship program is that it has nothing to do with whether or not they have a scientific background. They all realize that every background, experience, and skill is important when it comes to making the social changes required to eliminate health inequalities in the health system. Diversity and social inclusion are essential to a global health institution like UGHE when bringing solutions that address those injustices because what matters is collaboration, which is why it is not surprising that among the fellows who were placed at UGHE, there were those who did not have a background in science.
All GHC fellows share a common trait, and it is this trait that draws them to the fellowship and the organizations where they have chosen to be placed for their fellowship roles: the desire to be change-makers in their communities. Theogene, like other fellows, desired a change in his setting, which drew him to the GHC Fellowship and, in particular, to UGHE. He explains, "To address social injustice, health inequities, and social determinants in the health sector, particularly in pharmaceutical settings where the vulnerable lack access to drugs, I joined Global Health Corps Fellowship (GHC) as a platform that would help me achieve that. I was convinced that working as a Research Officer at the University of Global Health Equity would help me learn more about global health research, connect me with experts in the field, broaden my perspective on community challenges, and inspire me to keep working on people-centered research."
GHC focuses on partnering with Health Organizations that share the same mission and have shared values to advance health equity and social justice through a collective effort. The placement organizations such as UGHE, play a big role in caring for the fellows and in fostering deep personal and professional growth to develop them to become system thinkers who are focused on tackling the root causes of inequities, learning from others and their failures and becoming authentic leaders who are resilient and proactive in bringing sustainable solutions to the health challenges with a broad impact.
Theogene shares his experience with UGHE as the placement organization and says, "My placement organization offered me housing with my co-fellow when I joined the fellowship. With my co-fellow, we talked about our fears, expectations and goals for the fellowship. My supervisor at UGHE was friendly, kind, supportive, and interested in getting to know me as a person beyond work to mentor me and help me develop professionally. During check-ins and orientation, I learned about my role, UGHE, and what I should do. When I first arrived at Butaro Campus not knowing anyone, I was warmly welcomed by students, staff, and faculty who made me feel at home. My supervisor, the GHC country team, and my co-fellow supported me when I faced challenges".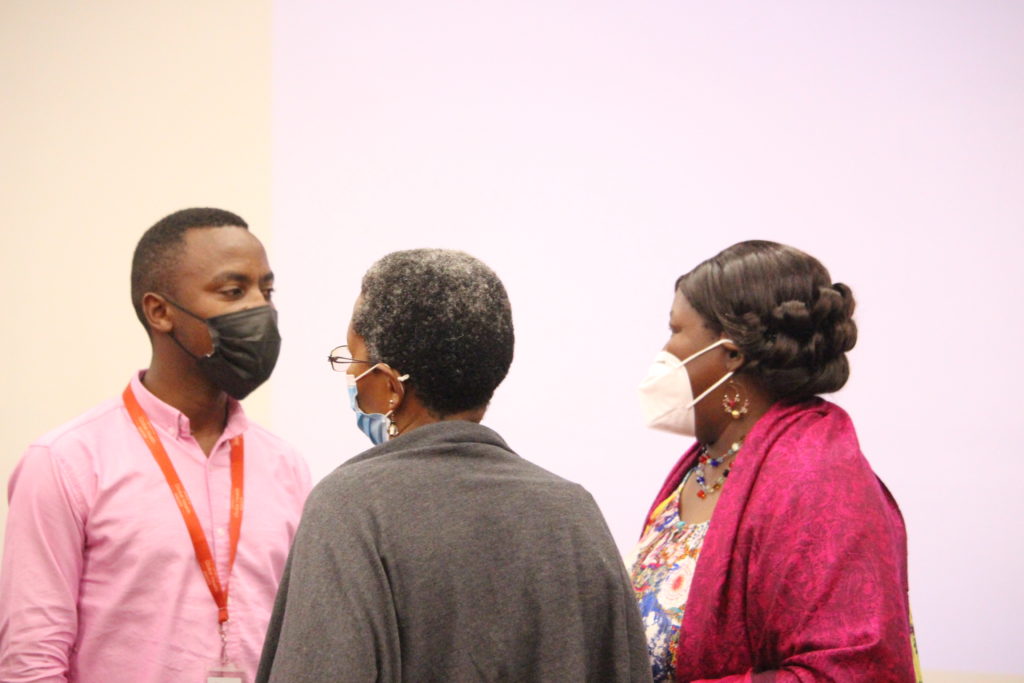 GHC fellows are constant learners with a conviction that health is a human right and strengthened by differences in skillset and perspective which humbles them to learn from others. Theogene shares his learning journey from UGHE and says, "Attending the fellowship was worthwhile for me because it allowed me to collaborate and network with research experts at UGHE (University of Global Health Equity) who have become like family, mentored me, and inspired me to be strategic in my practice. They have equipped me with skills I was looking for, such as how to conduct people research, learn from their experiences, and advocate for equity through research." He added that the placement organization gave him an opportunity to assist on research projects at the Department of Educational Development and Quality Center (EDQC) where he works. He says that the key lesson he learned was that "diversity, the inclusion of opinions and perspectives matter in research because research is all about collaboration to bring community-based solutions. It has been an educational journey, and I am still learning a lot from UGHE as an institution."
GHC's fellowship program instills foundational skills and provides access to a meaningful network of global health experts, mentors, and peers to the fellows. The hands-on skills and experience acquired from the placement organization as well as the intensive training, quarterly retreats, and executive coaching equip them with leadership skills and amplify their impact." In my placement organization, I used all the GHC leadership training skills I gained as tools that have helped me achieve results and adapt easily as an active team member"
According to the GHC 2020 Annual Report, 90% of placement organizations said fellows met or exceeded goals of work assignments during their fellowship year. The impact of fellows exceeds their placement organizations as they go out as partners to advance health equity and social justice in their communities. Fellows have an impact that extends beyond their placement organizations because they work as partners to advance health equity and social justice in their communities. Theogene discusses his plans to put his UGHE experience and skills to use as a GHC fellow and change maker, "Both UGHE and GHC prepared me to become a global health leader to advocate for change in an inequitable health system and address the underlying social injustices that surround health care delivery. After the fellowship, I intend to collaborate in community-based research in the pharmacy sector to convey data for policymaking focused on social justice, equitable access to drugs, and quality health care for all"