Gloria Rukomeza, UGHE Moskovitz Scholar, Advocates for Equitable Access to Health Care in Underserved Communities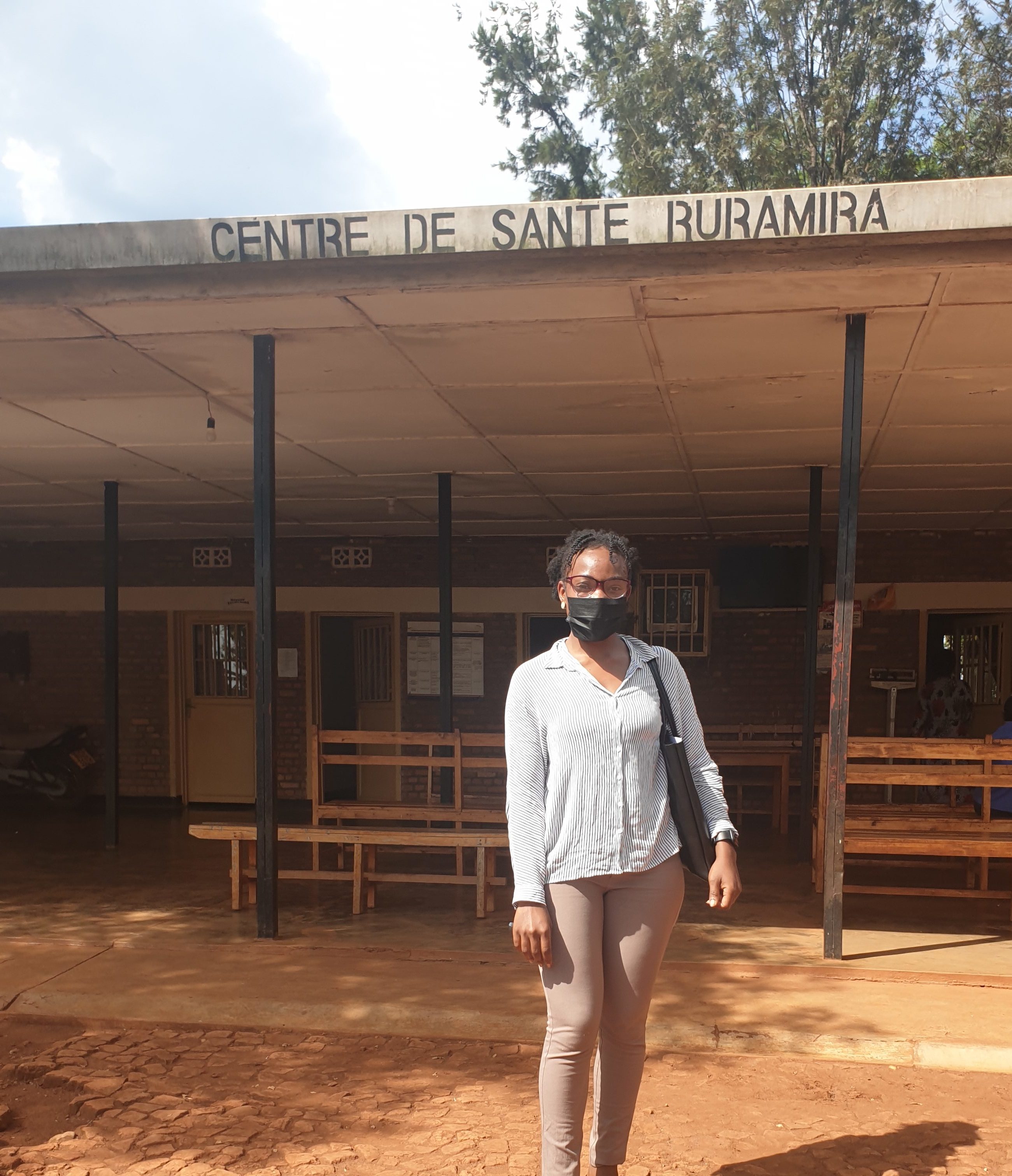 Gloria Rukomeza, from the Democratic Republic of the Congo, is one of the Moskovitz scholars who graduated from UGHE's Master of Science in Global Health Delivery (MGHD) in 2021. The Moskovitz Scholarship for Women in Global Health Leadership is awarded to incoming MGHD candidates who demonstrate a commitment to equity and a strong desire to advance global health delivery.
After graduating, Gloria was admitted to the Global Health Corps Fellowship 2021-2022 and placed to work at Partners In Health locally known as Insuti Mu Buzima(IMB) in Rwanda where she currently works as the Resource Mobilization Officer for Surgery and Chronic Care.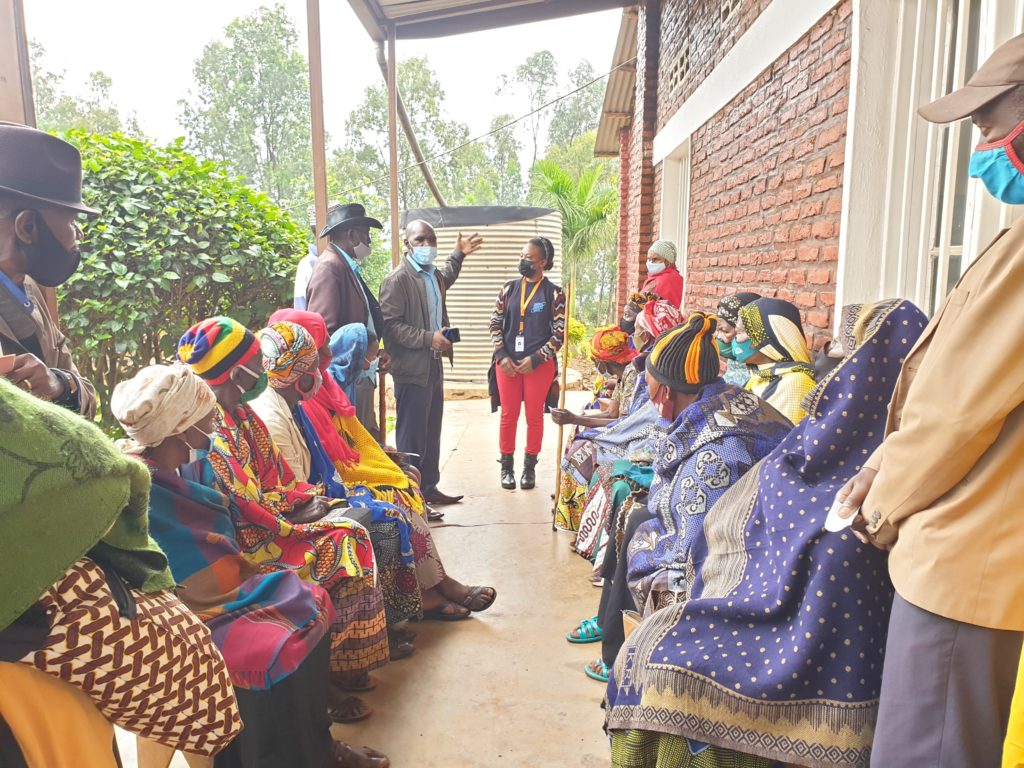 Gloria strikes you as a sociable, hardworking, and visionary person the moment you meet her. We interviewed her to learn more about her role as a female global health leader. At a young age, she witnessed people in her country, the Democratic Republic of Congo (DRC), suffering, while others lost their lives due to the lack of a strong health system that hindered people from living healthy lives or prospering. Gloria recalls health inequities she witnessed and experienced while still in her home country, where wealthy people were prioritized over the poor and most vulnerable. "Sometimes we could even go back home without being served due to unprofessional behaviors of some healthcare providers and poor patients' management systems that included discriminatory behaviors. Patients could end up going back home without being served." Such experiences shaped Gloria's interest in pursuing a career in global public health, hoping to contribute to its advancement while also advocating for social justice and equity in public health delivery.
Gloria is now contributing her expertise in writing and designing stakeholder engagement materials such as narratives, documentation, newsletters, and fundraising videos which are used for fundraising purposes, to promote the global health and equity agenda. Gloria is extremely proud of having contributed to the creation of a stakeholder mapping tool that is now used to identify potential stakeholders who can fund or donate money to support the implementation of clinical programs, particularly for surgery, mental health, and NCDs by Inshuti Mu Buzima – (Partners In Health) in Rwanda.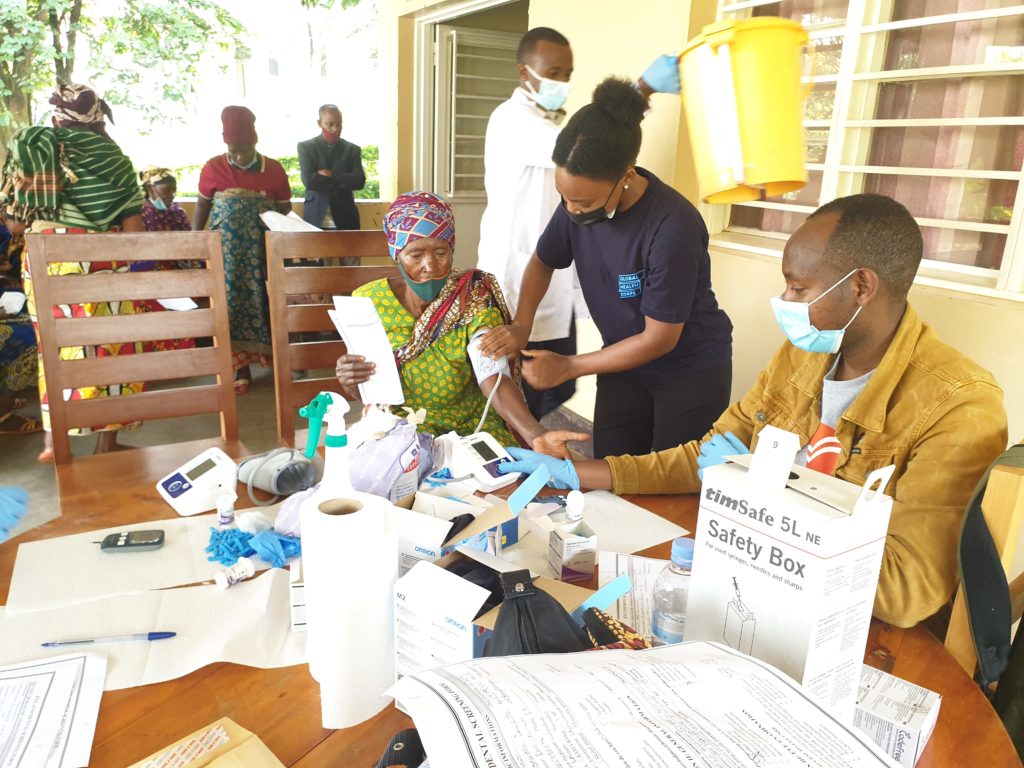 At Inshuti Mu Buzima, Gloria advocates for individuals who cannot afford health care services in neglected areas such as surgery and mental health in Rwanda. As part of her duties, she visits patients at different District Hospitals, which allows her to interact with patients and health workers to better understand the disparity they face and use their stories to advocate for change.
Gloria says that the skills she gained from UGHE's Master of Science in Global Health Delivery program are assisting her in developing and implementing evidence-based strategies in her advocacy for equitable access to health care services, in addition to project management skills such as engagement strategies for developing projects and presenting them to various donors. "The MGHD Program taught me how to start a career in global health delivery, as well as how to effectively engage different stakeholders and make informed decisions," Gloria says.
Gloria participates in the decision-making process at Inshuti Mu Buzima as a female global health leader, putting forward ideas and recommendations for advocacy work while also taking IMB work to the next level.