Incoming MGHD Gender, SRH Option Student Intends to Build Gender-Inclusive Health Systems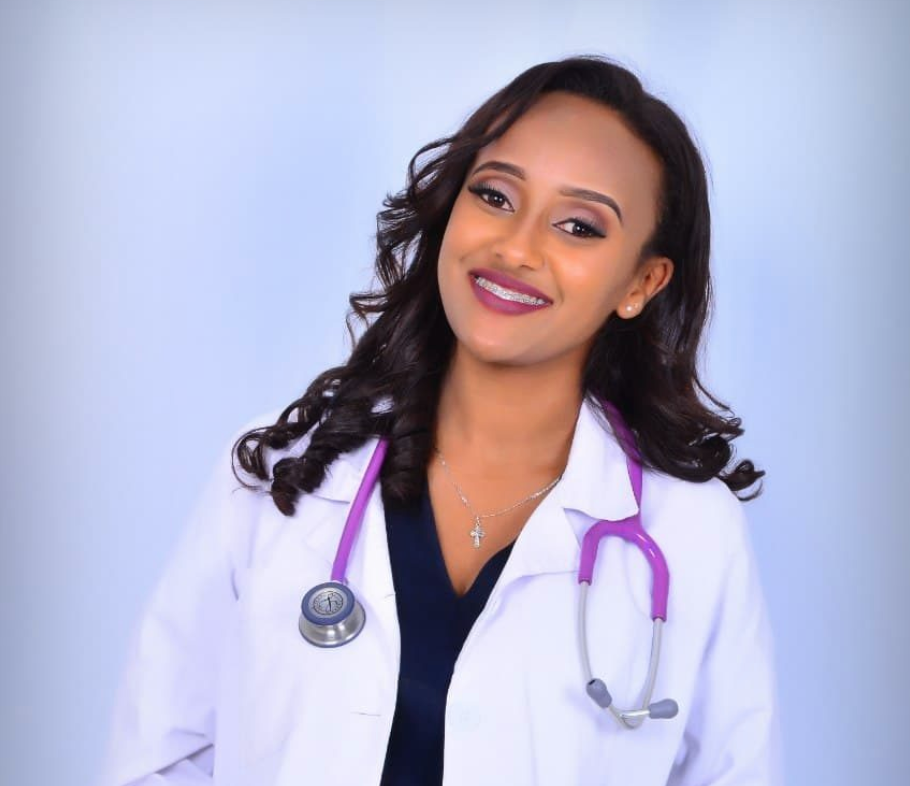 In August, UGHE virtually welcomed a cohort of future global health leaders from thirteen countries for its Master of Science in Global Health Delivery program. The Executive Leadership Team cordially welcomed the cohort during the two-day orientation sessions, shedding light on UGHE's mission, visions, and equity values, as well as the knowledge and skills they would acquire through the MGHD Program. 'UGHE is a unique institution that teaches students how to build and repair weak global health systems through critical thinking to analyze global health issues and ensure health care is delivered to vulnerable communities.'- UGHE Vice Chancellor Prof. Agnes Binagwaho.
Dr. Betel Amdeslassie Fenta from Ethiopia among the new MGHD class will pursue an MGHD program in Gender, Sexual, and Reproductive Track, a new track introduced to the curriculum to offer multidisciplinary and leadership training to train the next generation of health care delivery professionals who will work in gender and reproductive health. The track contains courses on social construct of gender, gender-based inequality, gender as health determinant, human rights in health, sexual and reproductive rights, ethical issues in SRH, Ethics and SRH policies, SRH program analysis, case studies on SRH focused organizations, SRH indicators, measurement, and analytics (best approaches and challenges), SRH research methods and application, and other courses designed to help students understand the intersection between gender and sexual and reproductive health concepts, discussions and efforts to achieve universal access to health care.
In January 2020, Dr. Betel Amdeslassie Fenta graduated from Mekelle University's College of Health Science. Besides her passion for the medical profession, she is a passionate advocate for women's health and rights. She was inspired to work in this field after witnessing the gender gap evident throughout her medical school years, both inside the profession and in the medical services provided to women. In light of this, she and her colleagues formed a small campus-based support group for female medical professionals and students, which is now expanding to promote women's health.
Dr. Betel worked at a local COVID-19 Center, helping to fight the pandemic. In addition, she volunteers in a variety of capacities to improve the medical profession and give back to the community in which she resides.
Dr. Betel discovered the UGHE's Master of Science in Global Health Delivery program while searching online, especially the Gender, Sexual, and Reproductive Health specialist option, which she was more interested in and was happy to get admitted into. "What impressed me about the UGHE/ was that it is an institution located here in Africa providing excellent education in Global Health Delivery with a more real-life experience incorporated in the curriculum," Dr. Betel says. This also refutes the common misconception that in order to get a decent education, one must attend a school in higher-income countries. she sees UGHE as a commendable effort that may serve as an example for other African countries to emulate.
Though she is acquainted with Rwanda in terms of geography and history, it is the country's remarkable progress in healthcare delivery that has captured her interest in recent years. "Rwanda has shown a genuinely exemplary transformation from which other African nations could learn.' Butaro is not just the site of campus, but it is also the location of Butaro District Hospital, providing excellent healthcare to a significant portion of the surrounding communities.' Dr. Betel believes that this will allow her to learn more about Rwanda's resilient health system while also allowing her to engage with the community and get real-world experience. Furthermore, as someone who loves travelling and learning about different cultures, She is extremely eager to explore Rwanda's various sites, history, and culture.
"As I join the MGHD Program, I am most excited to take the lectures and dive deep into the program.' Since she was passionate about public and global health but being a medical doctor and going through medical school, she believes students in her country don't get well-focused lectures on these areas with only a few courses being given which limits their exposure and doesn't allow them to explore their interest in the area. Therefore, she is looking forward to receiving the lectures and getting more knowledge on the topic more so in the option she was placed in, Gender Sexual and Reproductive Health to get the best out of the program. Besides, she is very excited to engage with her teachers and fellow students to share experiences and receive their guidance and support through the program.
In the future, her goal is to ensure a gender-inclusive health system and community in her country. With that in mind, the various volunteer and professional roles she has taken upon in different organizations and platforms thus far have served as a great learning experience and allowed her to challenge herself as a leader. Regardless, she still has a lot to learn and always looks for ways to do so and this is where the MGHD program comes in.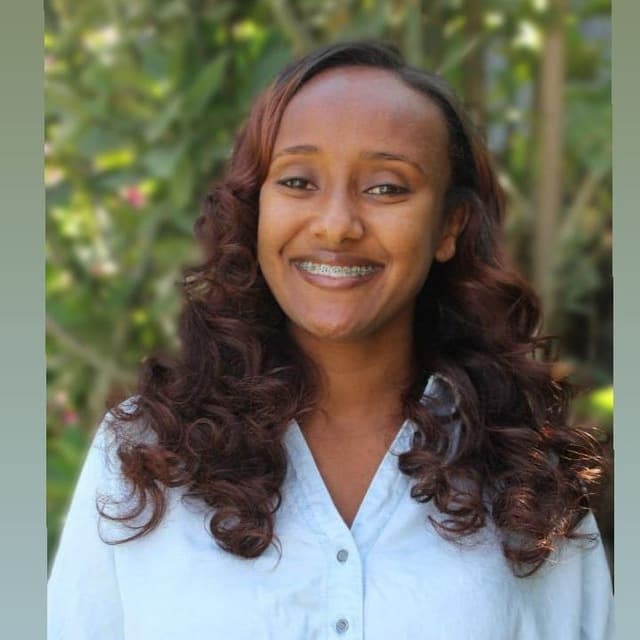 Dr. Betel anticipates benefiting from the diversified community that UGHE is. She believes that diversity is the inclusiveness of people from various backgrounds, either in religion, race, ethnicity, culture, etc. Growing up in Ethiopia, she has always valued diversity, with her country having multiple languages, beliefs, and different sets of cultures that showed her the value and benefit of diversity. Still, at the same time, she was exposed to the lack of inclusivity and equity associated with it, mainly when it came to Gender, which is why she is participating to promote gender equity and believes that in the MGHD program, she will be able to participate in a variety of courses that will not only concentrate on particular subjects but also on how they may be applied to a varied collection of cultures in a nation. UGHE emphasizes diversity in its student body, with students coming from various backgrounds and nations. As a result, she is looking forward to getting to know her fellow students so that they may share and learn from one another's experiences, build one another up, and appreciate their diversity.
Dr. Betel defines equity as fairness in a way that is considerate of the diversity of people in various areas based on gender, economic status, educational backgrounds, and so on. "When you bring this to the health sector, most developing countries including mine fail to include the equity concept in the healthcare system where healthcare delivery is mostly biased based on different factors associated with a population," she says. Being a Medical Doctor she has observed this first hand and she openly says that there is still a long way to go in achieving all-inclusive and equitable health coverage. Therefore, she wants to contribute to finding a sustainable solution to the above problem in her country, especially focusing more on gender equity.
The next cohort of 50 future global health leaders (21 men and 29 women) from thirteen countries began their Master of Science in Global Health Delivery program online on August 16, 2021, and will begin in person at Butaro Campus in January 2022.