Incoming UGHE Student, Hopes to Use his MGHD to Influence Policies & Interventions for Equitable Access to Healthcare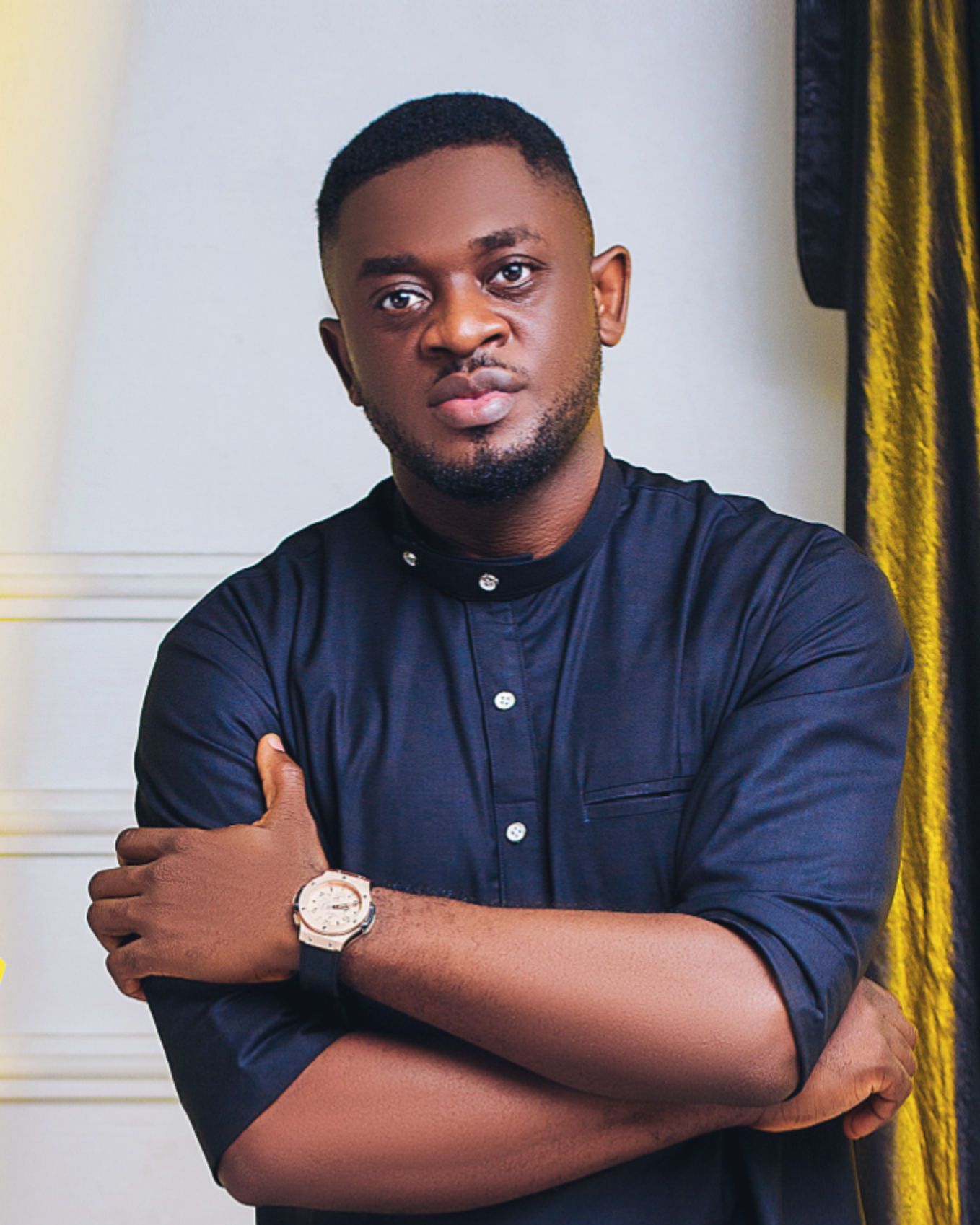 Dr. Michael Lordepuun Alumuku from Nigeria is one of the Master of Science in Global Health Delivery class of 2022 (MGHD'22) students who will concentrate on the health management specialist option. Currently working for Caritas Nigeria as a Care and Treatment Program Associate on the Centers for Disease Control and Prevention (CDC) funded 4-Gates Project, Michael supports the implementation of the interventions to prevent, treat, and control the spread of HIV in Nigeria. He founded the African Young Leaders for Global Health, an initiative to build capacity and ignite passion in global health among young Africans while leveraging evidence-based advocacy to influence health policies while strengthening health systems.
He first learned about UGHE while browsing social media, and the name "University of Global Health Equity" piqued his interest. "I was eager to learn more about the University, and as I went through the website, I really connected with the institution's visions," Dr. Michael says. He was drawn to the MGHD program first and foremost because of its excellent teaching faculty, providing students with the Ivy league experience right here in Africa. The MGHD program is designed to foster interdisciplinary collaboration and a hands-on learning approach to stimulate critical thinking among students for them to challenge the status quo and bring about disruptive changes in society as global health leaders and health equity champions.
Talking about his knowledge of Rwanda, Dr. Michael knows Rwanda as a nation that has drastically recovered from the 1994 Genocide against Tutsi to having one of the best healthcare systems in Africa, serving as the Global Health Model for many other African countries. He plans to study the local language in Butaro upon his arrival to strengthen his cultural competencies.
Dr. Michael looks forward to not only building his capacity in global health but also to building a long-lasting multidisciplinary network among his classmates who have various academic backgrounds and as well as UGHE Staff who will remain his pillars as he navigates the career trajectory of Global Health.
He anticipates that after graduating from the MGHD program at UGHE, he will be determined to build on the knowledge, skills, and networks gained for further Postgraduate studies, and then work in the International Development Sector, where he will influence policies and interventions that ensure equitable access to healthcare, particularly for the most vulnerable.
Dr. Michael appreciates the fact that UGHE is a diverse community and he believes it will greatly improve his learning experience.: "I am thrilled to have students and teaching staff coming from many areas of the globe with varied backgrounds. This is a fantastic opportunity for me to learn from others, exchange professional experiences, and promote cooperation and multidisciplinary collaboration, all of which will be very useful throughout my studies."
Having witnessed first-hand the inequities with resultant loss of lives due to easily preventable and treatable conditions, Dr. Michael became interested in the concept of equity. To him, equity simply means allocating resources and opportunities to people based on their individual needs and peculiarities to enable them to have equal outcomes. This is directly related to his motivation for enrolling in the MGHD program.
The MGHD program equips students with comprehensive global health knowledge to promote the global health and equity agenda. Historically, many health education programs regarded leadership and management skills as "add-ons," but UGHE emphasizes these skills across all curricula to nurture bold, solution-oriented leaders who are not afraid to question the status quo.
Global health is a vast and diverse field of study. To fully develop their skills and interests and, as a result, enhance their contribution to global health equity, global health professionals often specialize in certain areas. Acknowledging such needs, the Master of Science in Global Health Delivery (MGHD) program at the University of Global Health Equity (UGHE) has been developed to prepare individuals to become leaders in various global health sectors. In August 2021, the Executive Leadership Team virtually welcomed the new MGHD'22 cohort to help them comprehend the UGHE's mission, goals, and equitable values and the knowledge and skills they would acquire via the MGHD Program.