Leading the Pack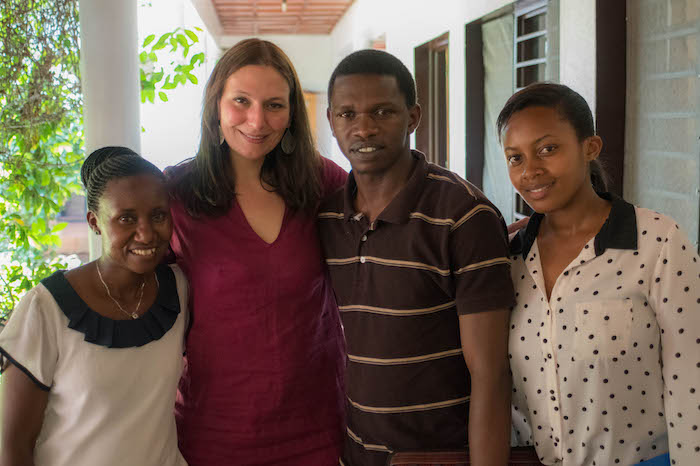 World-class health care delivery requires that practitioners possess the breadth of skills necessary to manage programs, but also the skills to inspire others through their leadership. University of Global Health Equity's (UGHE) flagship academic program, the Master of Science in Global Health Delivery (MGHD), teaches students to do just that.
A year after its launch in September 2015, the program's inaugural cohort has completed its first year, during which students were encouraged to look at health systems with a holistic, multidisciplinary lens. In their Leadership & Management course, MGHD students investigated what makes dynamic and responsive managers, and inspiring leaders. In doing so, they acquired the tools necessary to implement projects effectively and efficiently. During this course, students were challenged to identify the larger role they can play in effecting change within their workplaces, and in health systems.
The Leadership & Management course addressed organizational barriers to health care by developing each student's capacity to employ strategies that support professional growth and development within their workplace. Professor Cloe Liparini, MA, worked with students to explore the characteristics of influential leaders, trained students to effectively manage teams and projects, and exposed students to a toolbox of skills to enhance their personal and professional development.
"The course challenged students to reflect on both the skills they already possess and the areas that they need to strengthen in order to build their capacity for smarter management and visionary leadership," Cloe explains. Utilizing experiential learning, reflective practice, and hands-on assignments, Leadership & Management helped students to develop competencies crucial for their roles as emerging global health delivery leaders.
Recognizing the benefit of sharing these lessons with their colleagues, students were eager to put their new skills into practice. Students identified areas of growth for their colleagues, from effective communication to time management to emotional intelligence, and later shared these skills through trainings for their own colleagues. After facilitating a session on constructive feedback, Angeline Mumararungu, a doctor and program manager at Gardens for Health International, felt confident in her ability to continue to engage her colleagues in open discussions.
"My colleagues were very receptive to my presentation. I feel empowered to strengthen other areas of the organization, together," Angeline later reflected.
After strengthening their leadership skills and developing their own managerial skills and those of their colleagues during this course, students have already begun to effect change outside of the classroom. In their third semester of the program, students will build on these skills in their Managing Global Health Care Delivery course, and further develop the tools required for innovative implementers delivering care in the field.