Marie Consolatrice Sage Ishimwe: UGHE Research Faculty on Addressing Global Health Disparities Through Research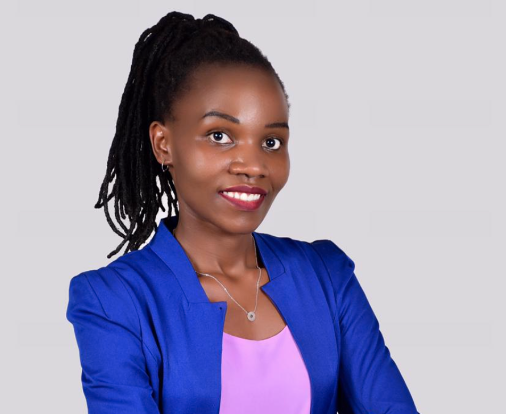 Marie Consolatrice Sage Ishimwe is a medical doctor with a Master of Public Health, and she recently completed a 12-month clinical research fellowship at the National Institute of Health in the United States, where her main project focused on determining the main etiology of abnormal glucose tolerance (a term combining prediabetes and diabetes) in African descent populations.
Prior to joining UGHE in 2020 as a faculty member, Marie Consolatrice Sage Ishimwe worked as a doctor in both rural and urban hospitals in Rwanda. "Throughout my clinical practice, I was limited to helping one person at a time, but I was constantly wondering how I could help a larger community at once, and as a result, I developed a strong interest in research in the hope of informing policies and thus serving as an advocate for the community. At the time, I began looking for opportunities to accomplish that goal and was fortunate to find one as a Research Faculty member at UGHE," Sage explains. She acknowledges that her interest in global health equity, particularly at UGHE, developed gradually. She had no idea she would join UGHE at first, but she had this spirit and goal of working in a global health equity institution since she was a young girl attending primary school in a rural area where access to health services is difficult, particularly for poor communities.
Working at UGHE has been a transformative experience for Sage in both her life and career. She has acquired lessons since joining UGHE and continues to do so in this learning-friendly environment. To begin, she discovered the value of synergy in advancing global health equity and social justice. "I learned that with everyone's efforts, global health equity and social justice can be achieved and sustained," she explains, "because these are the challenges I've encountered in hospitals in rural and urban areas, where providing equitable health services was not easy. It was occasionally influenced by multiple factors, but it was always difficult for me to find a solution. However, by working here, I learned that it is possible and sustainable with everyone's input." UGHE has taught her that seeking assistance and learning from others is not a sign of weakness, but rather a sign of strength that should be embraced if one wishes to achieve great results. "I've learned that regardless of one's position in any institution, either junior or senior, knowing when and how to reach out to others is critical, and this has aided me both at work and at home because one person cannot accomplish great things alone," Sage emphasizes the importance of teamwork and reaching out to others in order to grow even more.
Until she was disappointed by some colleagues who were completely uncooperative while she was working as a medical doctor in a hospital, Sage believed in her innocence that everyone is born with a collaborative spirit. When she joined UGHE, she discovered that collaborations take time to establish and maintain and that they must be at the heart of everything we do and how we move forward. Collaboration, perseverance, and a shared mission result in remarkable accomplishments, which is precisely what UGHE achieves. Additionally, she learned from UGHE that no action is too small to make a significant change. "From a national and international perspective, any positive change that can be envisioned and worked towards will undoubtedly occur and transform the community," she says.
Sage is inspired to pursue her passion for health equity through her work at UGHE because it is one of her long-term goals to achieve global health equity. She is fascinated by the academic integrity and intellectual curiosity that pervade UGHE, as well as how everyone's potentials and differences are valued and leveraged to effect positive change in the global health sector.It makes her so proud to be a part of a future of life-changing accomplishments in global health.
As a researcher, Sage's role is important to contribute to the establishment of well-informed solutions needed to address the current and future global health disparities. "I believe that my work will not only generate knowledge but will also result in actions that are desperately needed. There are policies that have been written but have not been implemented. However, based on my research with the team, we believe that they should result in actions." To contribute to the achievement of equity in global health delivery, Sage highlights that her role will be communicating findings to health practitioners in hospitals, policymakers, and the general public, as well as assisting them in putting the findings into action. "By collecting and analyzing data, for example, on what causes malnutrition among children in the community, mothers in the society will tell you the problems about their living conditions. Therefore, if I analyze the data and make recommendations to policymakers, sometimes based on community inputs, I will be speaking for the voiceless and involving the community in decision-making." Sage believes that a time will come when research findings will continuously guide policy development, program development, and health service delivery, as this is necessary to address health issues at both the national and international levels.
Sage's work, in collaboration with other faculty members at the Institute of Global Health Research Equity, is critical for developing data-driven solutions to the world's global health challenges. UGHE's Institute of Global Health Equity Research (IGHER) was established in March 2020 with a vision of creating "A world where research routinely provides answers to the way in which meaningful reductions in health inequities can be achieved." For too long, research agendas for the Global South have been set by the Global North. Moreover, research teams operating in the Global South and research publications about research conducted in the Global South are usually led from the Global North. When the research is not governed by the people the research is intended to benefit from, both the research questions and methodologies can be irrelevant and inappropriate. The result of misguided research leadership can be a waste of finite research resources as well as a diminution of research impact. The Institute of Global Health Equity Research amplifies UGHE's aim of reimagining healthcare to eradicate global health inequities (GHIs) by focusing on the development of collaborative, pioneering global health research, as well as the development and delivery of innovative research training.