Medical Student, Etienne Manirarora to Carry on Paul Farmer's Legacy for an Equitable Health Care Delivery in His Butaro Community and Globally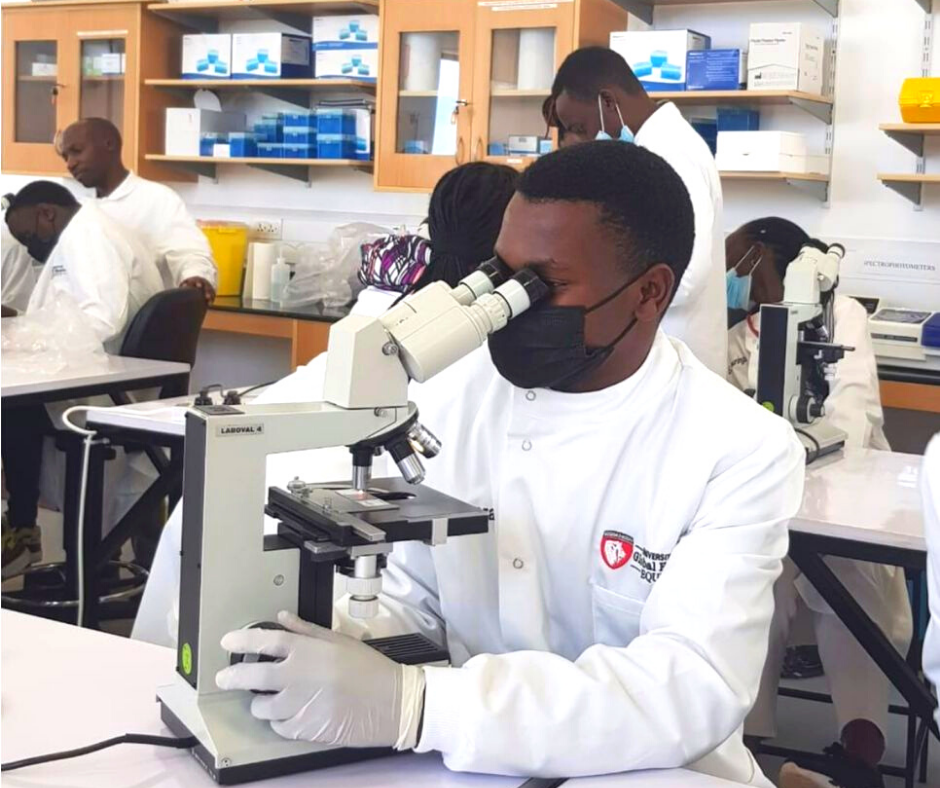 Born and raised in Burera Community where the UGHE campus resides, Etienne Manirarora is one of the high school students at GS Runaba whom UGHE previously hosted on Science Day to teach them different science topics. His curiosity and passion to pursue medicine at UGHE were inspired by the personal health experiences he passed through with his family. "When I was a child, I lost my two brothers and a sister due to poor health care services and a lack of medical knowledge in my community because we were still using traditional medicine for treatment," he said. "I almost died also as a result of the same health care challenges. By becoming a doctor, I hope to help future generations in my community and around the world."
UGHE MBBS students throughout the inaugural class have been excited about how the MBBS/MGHD program brings the combination of science, human connection and care, social determinants of health, and the possibility of practical community-based education to broaden their knowledge required to provide the highest quality of health care while also overcoming injustices that hinder equitable access to it. They are taught and believe that being a physician entails being healers, researchers, advocates, and learners all at the same time.
"For the upcoming six and a half years of the MBBS/MGHD program, I am excited at the practical medical skills I will receive and which I have already started experiencing in the labs so that I can save people's lives and how I'm joining the global health leaders and practitioners whose intellect, passion and same focus for health equity are impacting communities through their research and community-centered solutions," says Etienne sharing his excitement for the medical program at UGHE.
Etienne came to UGHE's Butaro campus, which is also his home community, to take MBBS online courses before his classmates arrived. Excited, he shared with everyone he met on campus about his medical passion and how his application process was difficult because he lacked internet and a computer. He would travel miles to his school and spend hours trying to apply at UGHE. It was a thrilling experience when he got an admission letter.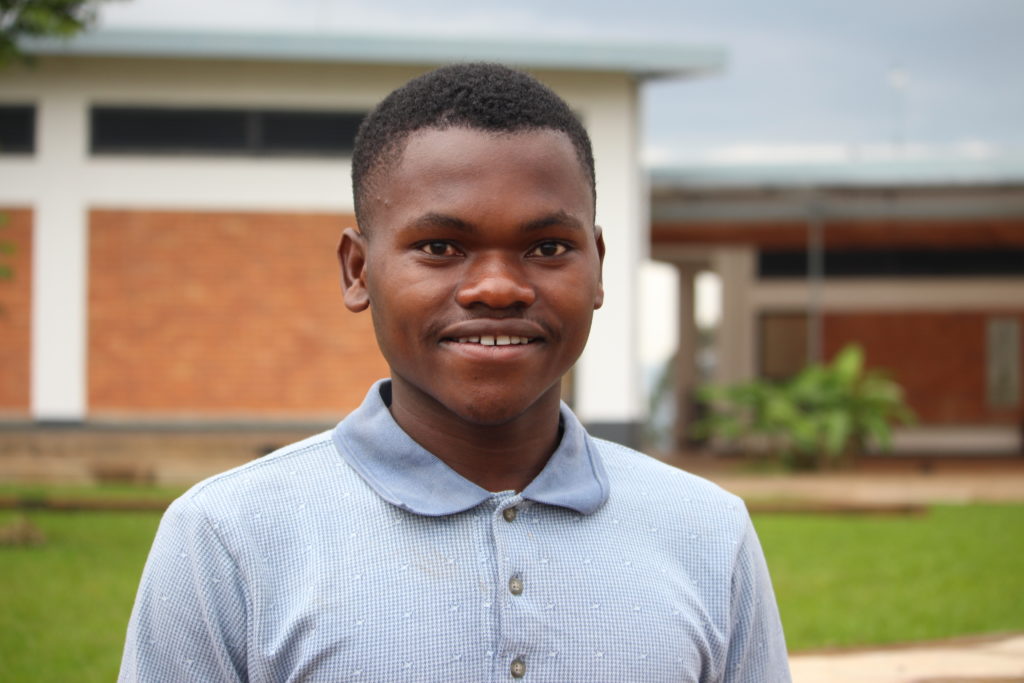 "At UGHE, we undergo community-based training that requires us to interact with the Butaro community, from which I have learned about various social determinants of health and that there is more to diseases. For instance, certain diseases are caused by malnutrition, which is a result of poverty and ignorance about a balanced diet" Etienne said. "The community work "umuganda", which brought students, faculty, and staff together with the community, taught me that, as a doctor, I should always involve the community when bringing solutions to their health problems to achieve sustainable and inclusive results" he added.
UGHE gives the students exposure throughout the MBBS program to study, live, and be taught by people from diverse backgrounds to broaden their understanding of the benefits of appreciating diversity and training them to be leaders who will welcome differences when tackling global health problems. Etienne shared lessons learned from this experience, "I learned that there is no such thing as supremacy, we are all equal and everyone deserves quality health care."
As he embarks on his medical professional journey, Etienne stated that he will always live by the words the late Dr. Paul Farmer told him when they met at the campus. He quotes, "Being a doctor for money is nothing. If you can treat even one patient to save human lives, we can cover the disease." Touching on his next step after graduation, he mentions, "As I am the legacy of what he started, I will carry his vision to fight injustices in the health systems as a global health leader using my skills in research, advocacy, and treating patients all to achieve equitable health care delivery around the world starting from my community."