Meet the UGHE Summer Bootcamp Lions: Ornella Ingabire and Hamaiyal Sana Discuss Research on Sexual and Reproductive (SRH) Services
The Office of the Vice Chancellor at UGHE hosts a cohort of summer interns every year with the goal to develop young global health leaders' understanding of equity in health systems building and health care delivery. In the past, this internship program has convened these students in Rwanda to learn from the actual situation on the ground. However, due to the travel restrictions instituted as a response to the COVID 19 pandemic, a virtual summer bootcamp is proposed as a way to provide young people with the opportunity to learn from the Rwandan health system and various global health professionals. Now more than ever, faced with a global health crisis that is disproportionately affecting the most vulnerable in all communities, it is crucial that the global health leaders of tomorrow have an understanding of how health systems are built, repaired and/or reorganized to serve the most vulnerable.
During this bootcamp, 7 interns from around the world were able to learn what global health equity and delivery look like in practice. Over the course of 12 weeks, these Summer Bootcamp Lions took part in various online presentations and webinars led by global health professionals, participated in research projects, and gained skills and knowledge to make the future of health care more equitable all over the world.
To learn more about these future global health leaders, UGHE spoke with each research team to get to know the bootcamp participants and learn about their motivations, what they learned in the program, and how they will apply what they learned in their future careers.
Ornella Ingabire and Haimayal Sana were research partners on a project that studied the availability of sexual and reproductive health (SRH) services and access to SRH-related information in humanitarian settings. Read about their experience in the program and their research below.
Ornella Ingabire, Rwanda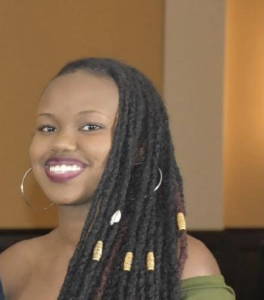 What inspired you to apply to this program?
I was really drawn to the research aspect of this program and its focus on systems. I wanted to learn about how global health and various health systems work and use what I learned to bring something better to the health field in the future. I also was attracted to this program because of its emphasis on global health and learning from health systems from around the world. In my program in the U.S. I only really learn about the American health system, but through this internship I got to learn about not only the Rwandan health system but also many other countries as well from people who are leaders in those systems. It helped me to get a global view of health care and I even learned things about the health care system in Rwanda that I wasn't aware of.
What was one of the main highlights from your internship?
To me, one of the things I enjoyed the most about the program was all the amazing discussions we had with global health leaders from around the world. For example, getting to talk with Dr. Paul Farmer was a great experience. I've followed his work for a long time and so getting to talk with him and learn about the work he and PIH/UGHE have been doing around the world was incredible. And to also learn from Dr. Agnes, having both of them on the same panel was definitely the highlight of my internship. Dr. Agnes spoke to us and said that we have to try and bring something new to health care and focus on neglected fields. I think that is something that is going to stay with me because of the way health care is traditionally approached, we aren't always looking at those neglected areas, but now I know that those are the topics that deserve the most attention.
What was one of your biggest takeaways from the program?
I think the most important thing I learned during this internship is to look beyond what our assumptions are when it comes to health care, in particular health care research. For example, when it comes to researching health care access we assume that one of the biggest impediments is long distances to health facilities, but one thing I learned in this internship is that there are places where hospitals and health centers exist and people have access but they don't go because they don't trust the health care system. They don't trust the people providing care so it doesn't matter how close the facilities are. So I think it is important for us to challenge the way we think constantly and that is something that this program taught me.
What was something that surprised you about the program?
Something that surprised me was how many connections UGHE has. It's such an impressive network! We had so much access to all of these people who are doing such incredible and important work in the health care system. So anytime they sent us the names of the people who we would be meeting with I would always be so excited to read about them and their work and I was always so impressed that UGHE had this connection. For example, one week we had Adam Frankel speak to us, who is an amazing and accomplished author and writer. So I was constantly surprised by how strong the UGHE network is.
Tell us about your research and your role in the project.
So we were studying SRH services for adolescents in refugee camps. In my specific role , I was looking into the access to tools and education of SRH for adolescents in refugee camps, but also comparing that to adolescents in normal settings. Something I learned while doing this is how SRH for adolescents can be a neglected field that needs more attention. Part of this is because, traditionally, the youth do not have magnified voices in their communities, especially in these settings. There are also cultural and societal barriers that prevent adolescents from accessing SRH education and services and from having their rights to safe sexual practices and safe reproductive health care.
I think before coming to this internship I was interested in adolescents' health but it wasn't on the top of my list as the things I would see myself doing. But through this internship it has shown me how much we need to be investing in this topic. What we have seen is that there are issues related to accessing SRH services and education in both refugee settings and typical community settings. So I think leaving this internship I am going to be focusing a lot more on adolescents' health and when I go to graduate I am going to stick to this topic for a long time.
How do you think this program will impact your career moving forward?
This program really opened my eyes, specifically to the issues in the SRH field for adolescents. I am thinking of getting a Master's in Public Health so I think I am going to be focusing more on this topic as I go into this through my graduate program degree. Something else that I think is going to be beneficial is the research skills I got from this internship . The things I learned from Dr. Agnes, Alice, Kedest are going to be helpful in my career moving forward. I really learned a lot about research and gained a lot of skills that I will be able to use throughout my career. I think going forward as I look into a research-based career everything I learned here is going to be so beneficial to me.
Hamaiyal Sana, Pakistan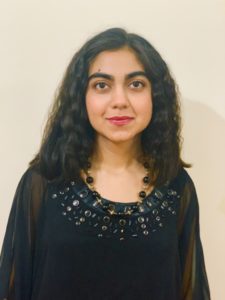 What motivated you to join this program?
When I joined the med school I was very enthusiastic and curious about learning about the health system and how health care delivery works. Then I got to know about global health and started to read more about it and became more and more interested in learning about health care from a global level, rather than a single country. So this motivated me into finding organizations directed by leaders of global health. That is when I started looking further into UGHE, and when I learned about this internship position opportunity it seemed like a perfect fit, because this university stands for everything that global health is. I was already following Dr. Agnes, Dr. Paul Farmer, and other members of the faculty, and I knew this was the place I would learn the most and build skills and knowledge in global health. UGHE's emphasis on social medicine and its innovative medical school curriculum was inspiring to me, so being a part of this program was very attractive to me and I knew it was a great opportunity to learn how global health works.
What was one of the main highlights from your internship?
For me, one of the highlights was getting to learn from UGHE leadership. When we had our session with Dr. Agnes, she said some things that really moved me and inspired me. It was also a real privilege to learn from Dr. Abebe Bekele. He is so enthusiastic about global surgery and has so much experience. It was great for me to be able to talk to him and ask him questions and hear his answers and experiences. And, of course, getting to talk to Dr. Paul Farmer was incredible. He also said some things that truly stuck out to me. One of the most important things he said was that we must be humble in our work. We should be confident in what we are doing but we need to approach the communities we serve with humility, and I think that's so important.
What was one of your biggest takeaways from the program?
My biggest takeaway was in the first week, in which we learned about community health systems. It laid the foundation for how the health system in Rwanda is built but we also got perspectives from experts from other countries. These people had worked in community health systems their whole careers and explained it in a way that really put it into perspective. Before this, I had a slight idea about what community health was, but I had no idea how much a strong community health system could benefit a country. Learning how community members serve their neighbors was amazing, and I kept thinking to myself that this needs to be implemented all over the world. So it was great learning about Rwanda's approach, because it is one of the best examples of a successful community health system in the world.
What was something that surprised you about the program?
The most surprising thing for me was that our learning and our program was not impacted by the global situation with COVID-19. To have this bootcamp with people from all over the world virtually is a bold idea but it was carried out flawlessly. It was a great experience and a great time for me to learn really valuable lessons and skills while I am at home and not in school. It was also surprising to me how close we were able to get as a group, especially as research partners, in such a short time and having never met in person. These are amazing connections that I am going to keep for the rest of my career.
Tell us about your research and your role in the project.
My role in this project was, aside from looking into access tools to SRH education, was also to study the mental health of adolescent populations of refugee camps. What I learned in this project was very interesting. You could say in the pyramid of these refugee children or kids, SRH services are at the very bottom. Food, nutrition, and sanitation take precedence over SRH because these are important things, but when we do this research we see that the impact of low access to SRH services is a number of long-term consequences for adolescent populations in refugee camps, especially for the kids who are going through puberty. Through my research I was able to understand that puberty is something that is very challenging for kids even if they are living in non-refugee settings. However, if you are living in a place that is so different from where you have grown up and in a place of low access of health services a time of puberty could be extra volatile, and that can impact their mental health for the rest of their lives due to the decisions they make during the time of puberty. This was something that I was not expecting as I was going into this topic. Every day I was able to learn something new. So far our aim is to see how exactly this correlation builds out in refugee adolescents and non-refugee adolescents. I am very excited to see how it comes out.
How do you think this program will impact your career moving forward?
By joining this bootcamp I was able to understand exactly how vulnerable populations are struggling to have an equitable system that delivers the needs of everyone. We were able to learn about the inequities that exist in the current system but we were also able to understand how we can contribute to overcoming it. For myself, I was able to understand how I could be more of a global health leader and how I can further expand my work as an advocate for universal health coverage and global health equity. My expectation is to be a surgeon who has a global vision. My passion is to close the gap of surgery for people who are underprivileged and who do not necessarily have the tools to speak out for their rights, and this program helped me build a foundation to do that in the future.