MGHD Graduand, Mohammad Tareq Orfali Advocates for a Healthier and Sustainable Earth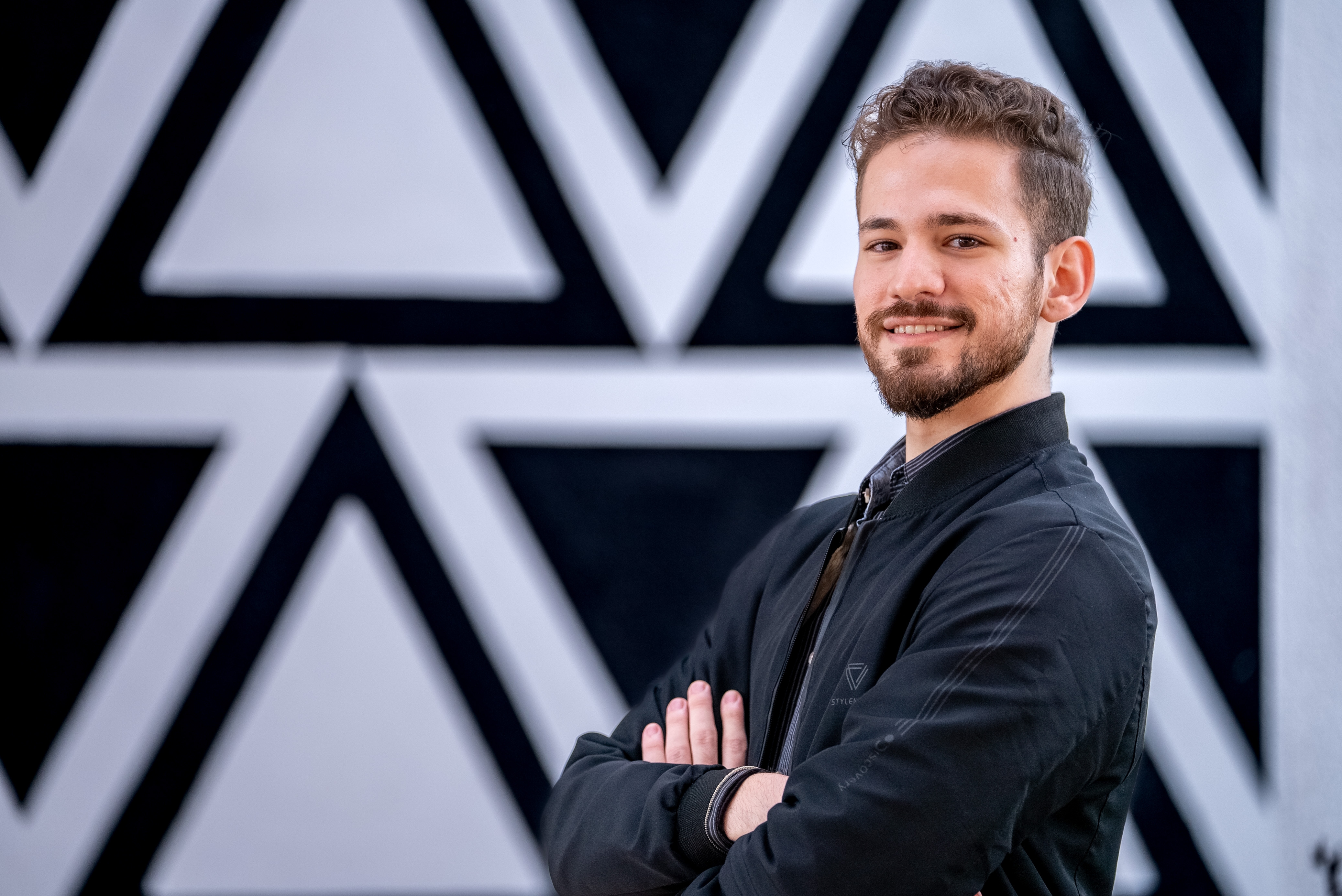 This is one in a series of stories highlighting a few MGHD 2023 graduands ahead of their commencement on 6th August 2023.
Moving from the United Arab Emirates (UAE) to pursue a master's degree in Rwanda was a novel experience for MGHD'23 student Mohammad Tareq Orfali.
He recalls his first moment at UGHE, "When I arrived at Butaro Campus in January 2023, I was impressed by the beautiful scenery, excellent facilities, innovative building design, quality of hospitality, and the intention behind such a beautiful campus in a rural area."
Fascinated by One Health
His interest in One Health was sparked during a high school environmental management course in UAE. Although he later realized his dream of becoming a doctor at Zhengzhou University, he felt that he was missing an important aspect of his medical profession. It was during an internship at CHUK in Rwanda that he discovered the One Health track in the MGHD program at UGHE, which he found a fantastic opportunity to broaden his knowledge.
"During my internship at CHUK, I learned about the UGHE One Health program," he says. After completing medical school, I decided to apply for a Master's in Global Health Delivery in the One Health track, which would allow me to make a global impact by not only treating but also preventing illnesses by employing a holistic approach."
While most doctors treat diseases and symptoms, the One Health program at UGHE takes a broader approach by addressing the root causes of illness and promoting sustainable practices that benefit both humans and the environment.
High in the mountains of Butaro, UGHE became a convenient place for Mohammad to explore his passion for One Health outside of the classroom. "Having hands-on One Health knowledge with community field trips was both educational and fun," he says. As someone who enjoys riding a bicycle, I founded a UGHE bicycle club with colleagues so that we could have fun exploring the environment while promoting health."
Inside the classroom, Mohammad was particularly captivated by the integrated disease management module. "I found it fascinating how simple measures like using insecticide-treated nets can significantly reduce the incidence of malaria in a specific area," he says. It was eye-opening to learn how single and combined interventions can target multiple vectors at the same time, lowering the risk of multiple diseases."
Growing Within Diversity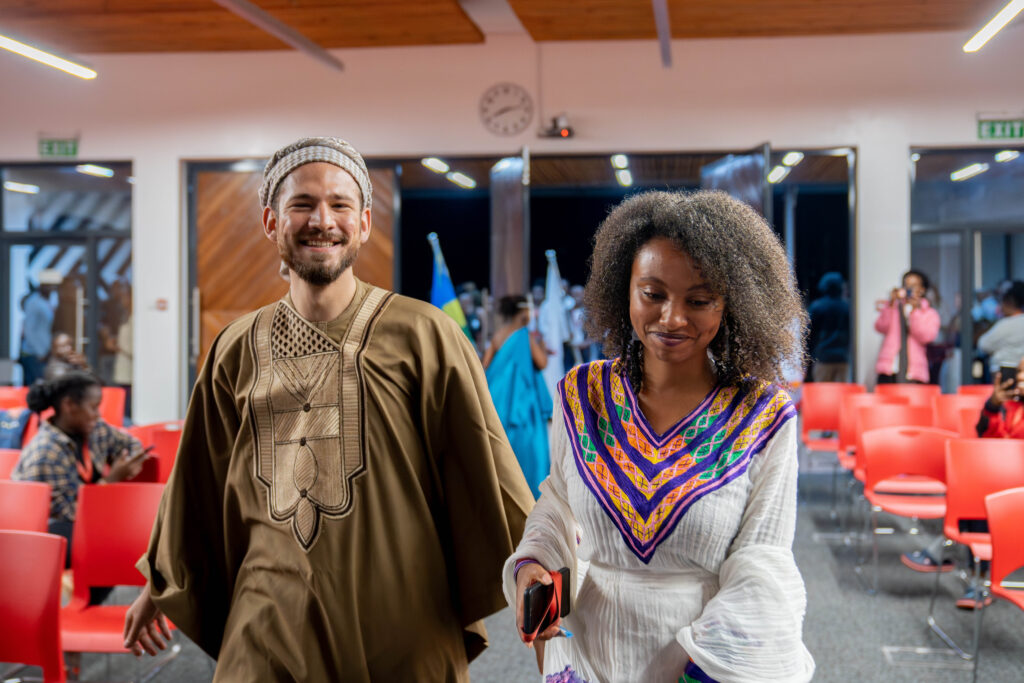 The MGHD program exposes students to a diverse group of students and faculty, fostering a sense of community and personal growth that is invaluable in the development of global health practitioners.
According to Mohammad, "the MGHD program offers a diverse range of perspectives from faculty, peers, and global health professionals, which helped me and colleagues to expand our understanding of global health delivery and appreciate the complexities and challenges faced by different populations."
One Health for Environmental and Human Health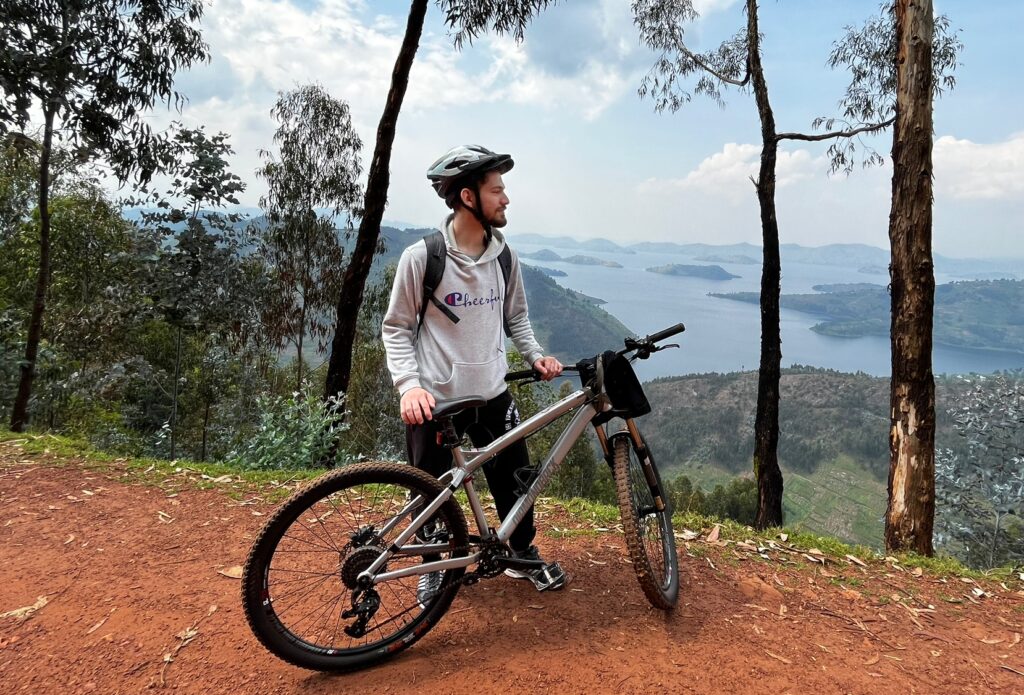 Mohammad discusses the significance of One Health in terms of health equity and health care delivery as an MGHD graduand who was equipped with the knowledge and skills necessary to address climate change from a public health standpoint.
"I believe that by adopting a One Health approach, we can create a healthier, more sustainable future for ourselves and the planet," he says.
Mohammad adds, "I intend to use this knowledge to conduct research and understand the health effects of climate change to provide evidence for developing and implementing sustainable health policies that promote both health and environmental sustainability. "
Mohammad's practicum project entails a cross-sectional study focused on evaluating the implementation, knowledge, and infrastructure pertaining to water sanitation and hygiene at patrol posts within Volcanoes National Park (VNP) in Rwanda.
As an environmental activist, Mohammad hopes to attend the COP28 conference in the UAE, which will bring together government officials, policymakers, and experts from all over the world. He hopes to use it to advance the global response to climate change through advocacy. "I will advocate for the reversal of climate change by persuading people, particularly authorities, to take action," he says.
Through a transdisciplinary, multi-sectoral, and holistic approach, UGHE's One Health option prepared Mohammad and his classmates to analyze, interpret, and create plans for the implementation of solutions to existing barriers and improve the health of animals, the environment, and humans.
After graduating on August 6, 2023, One Health graduates will embark on a journey to promote One Health and be a part of the changemakers who are addressing global climate change challenges in their respective countries and careers.