MGHD Graduand, Peace Iraguha: A Journey Towards Health Equity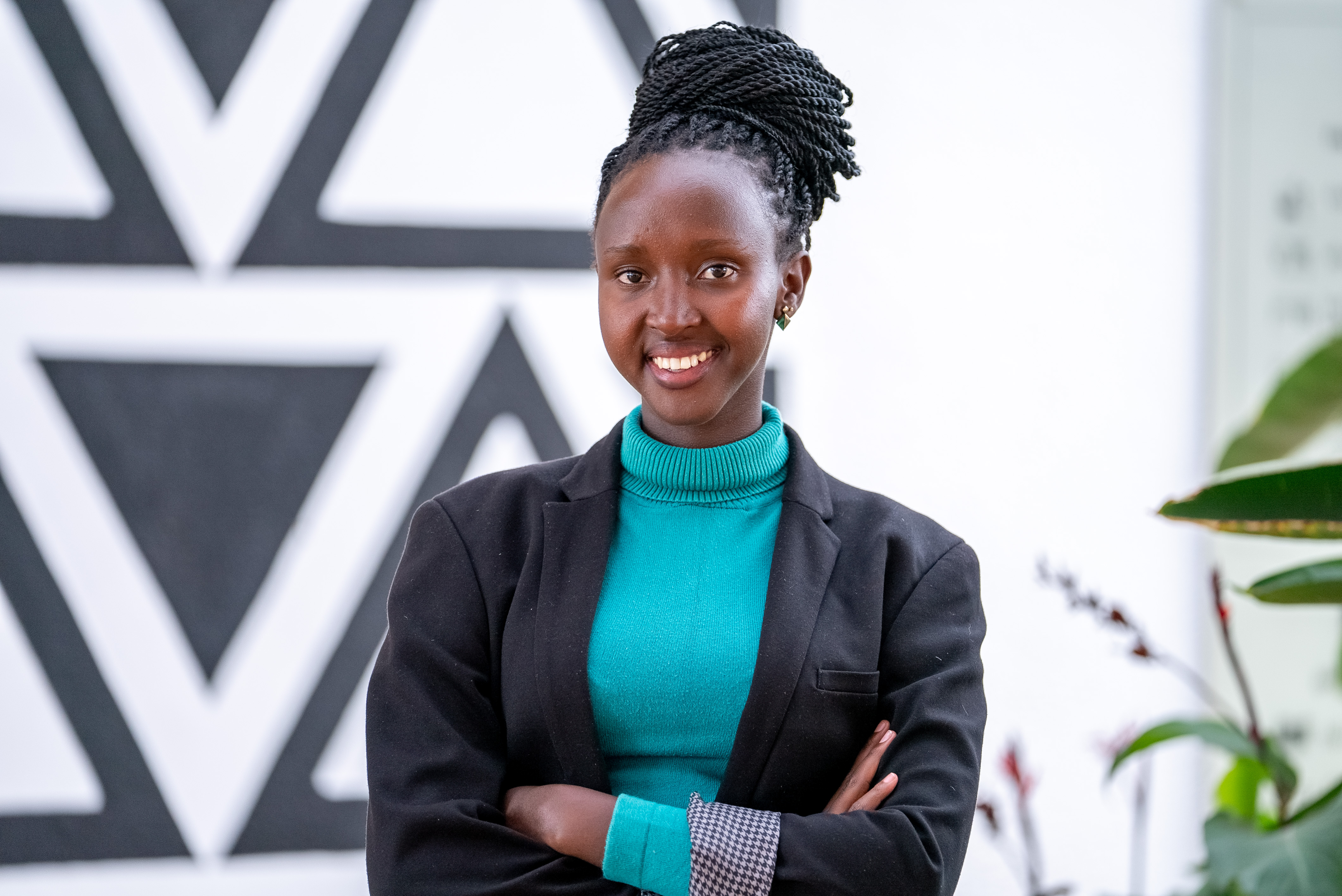 This is one in a series of stories highlighting a few MGHD 2023 graduands ahead of their commencement on 6th August 2023.
Peace Iraguha, a driven individual with a passion for equity in healthcare, had always dreamed of making a difference in the health field.
Her journey began even before completing her undergraduate studies in Nutrition and Dietetics. In 2022, She won the Hanga Pitchfest and became Rwanda's innovator of the year for her project Lifesten Health, an initiative that seeks to develop incentive-based health and wellness programs to help people adopt healthy behaviors.
The burning desire to address the root causes of health disparities led her to search for an institution that aligned with her aspirations for her master's program. That's when she discovered the University of Global Health Equity.
"UGHE stood out as the perfect fit for my aspirations and personal goals. Its unwavering commitment to transforming healthcare education and practice resonated deeply with my own goals," she says.
An Ignited Passion
Peace explains that her passion echoed her deep connection with UGHE's mission. The Multifacet education model captured her attention.
"What truly captivated my interest were the interdisciplinary learning opportunities that UGHE provides, fostering collaboration among students from diverse healthcare disciplines and equipping us to tackle complex challenges holistically."
Moreover, Peace was appealed by UGHE's emphasis on community engagement through hands-on experiences and partnerships with local organizations. She recognized that vital steps toward achieving health equity included understanding community health concerns and jointly developing effective solutions.
"UGHE's emphasis on community engagement, through hands-on experiences and partnerships with local organizations, allowed me to understand community healthcare needs and co-create sustainable solutions."
A Transformative Program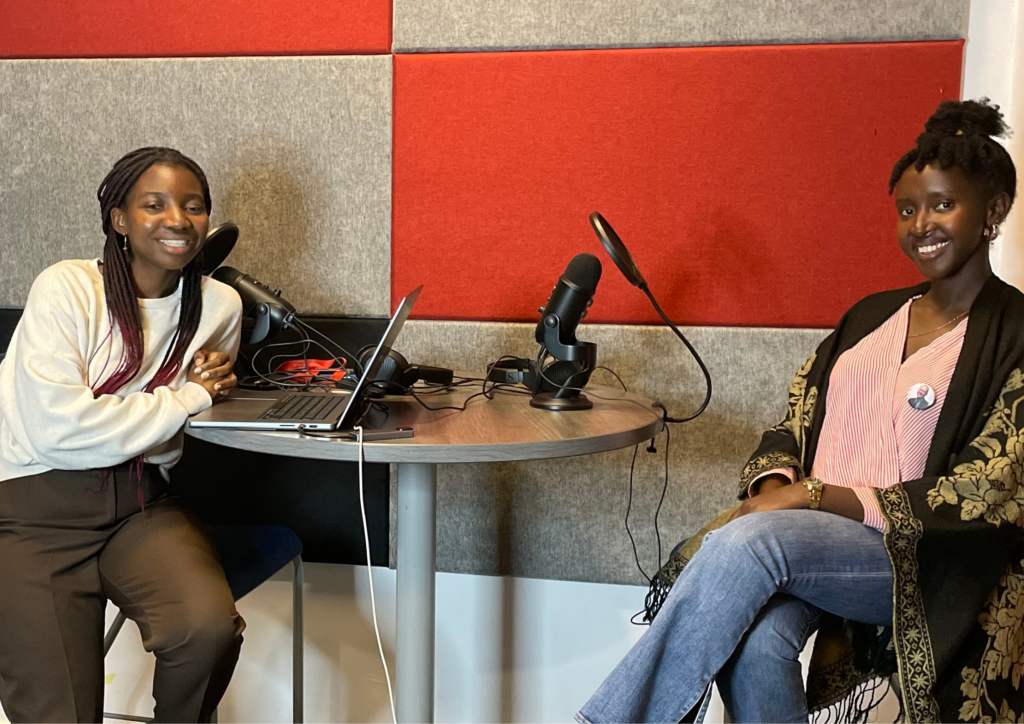 Peace's commitment to health equity was further strengthened when she joined the Gender and Sexual and Reproductive Health (GSRH) option within the MGHD program.
She initially learned about sexual reproductive health and its accessibility for marginalized groups and as she delved deeper into the program, Peace gained a comprehensive understanding of the intricate nature of gender inequalities and their impact on healthcare access.
"This realization has transformed my entire approach to healthcare provision and decision-making," Peace says. "It has ignited a passion within me to actively address and challenge the systemic barriers that perpetuate these disparities."
The GSRH option enlightened Peace to the complex inequalities that exist within healthcare systems and fueled her to advocate for a more inclusive and equitable healthcare system.
"The MGHD program's emphasis on gender issues has opened my eyes to the multifaceted layers of inequality that exist, and it has inspired me to advocate for a more inclusive and equitable healthcare system for all individuals."
Unity in Diversity
Studying and living with the diverse 2023 MGHD cohort at UGHE proved to be a transformative experience for Peace. The interactions and shared experiences with her fellow cohort members broadened her perspective and shattered the notion that her own challenges were unique.
"Often, when we are alone, we may think that the problems we encounter in our daily lives are unique to our own world. However, through the interactions and shared experiences with my fellow cohort students, I have come to realize that these challenges are transcending borders and cultures."
The diverse backgrounds, experiences, and aspirations within the cohort reinforced Peace's belief in the power of the MGHD program. Witnessing the incredible individuals in her cohort reaffirmed her faith in the future of global health.
"It has shown me that regardless of our socio-demographic factors, humans are fundamentally the same, deserving of equal access to the best possible care."
Empowering Communities through HealthTech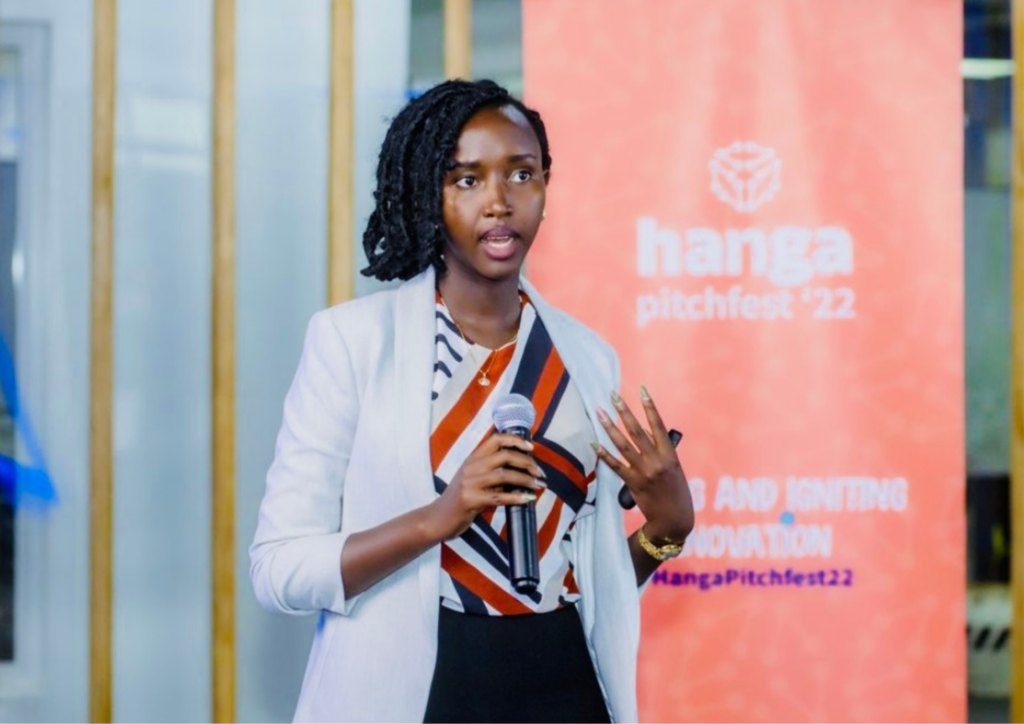 Before joining UGHE, Peace founded Lifesten Health, a healthtech startup aimed at raising awareness about non-communicable diseases and increasing screening in last mile communities often left out of such interventions. She believes that the knowledge and skills acquired from the Gender Sexual Reproductive Health track in the MGHD program has allowed her project to expand its impacts.
She says, "joining the MGHD program has equipped me with the knowledge and skills necessary to have a greater impact on Rwanda's health system and beyond."
The MGHD program provided Peace with a deep understanding of the social determinants of health and the importance of community engagement. Informed by this knowledge, she plans to expand Lifesten Health's focus to include women's health conditions, such as cervical cancer, alongside non-communicable diseases.
"This comprehensive approach, informed by the MGHD program, will allow me and my team to address the specific needs and challenges of the communities we serve, making a broader and more meaningful difference in Rwanda's health landscape."
Peace's journey at UGHE and the MGHD program had transformed her commitment to health equity. She is now armed with the knowledge, skills, and inspiration to drive positive change in Rwanda's health system through her HealthTech startup.
Now as a global health champion, Peace hopes to continue pursuing her vision after graduation and will remain dedicated to creating a more equitable healthcare landscape for all. Her journey was just beginning, but she is well-prepared to make a lasting difference in the lives of those she serves.