MGHD Graduand -Yonas Hagos, takes on the Challenge to Promote Affordable Quality Health Care for Vulnerable Communities in Global South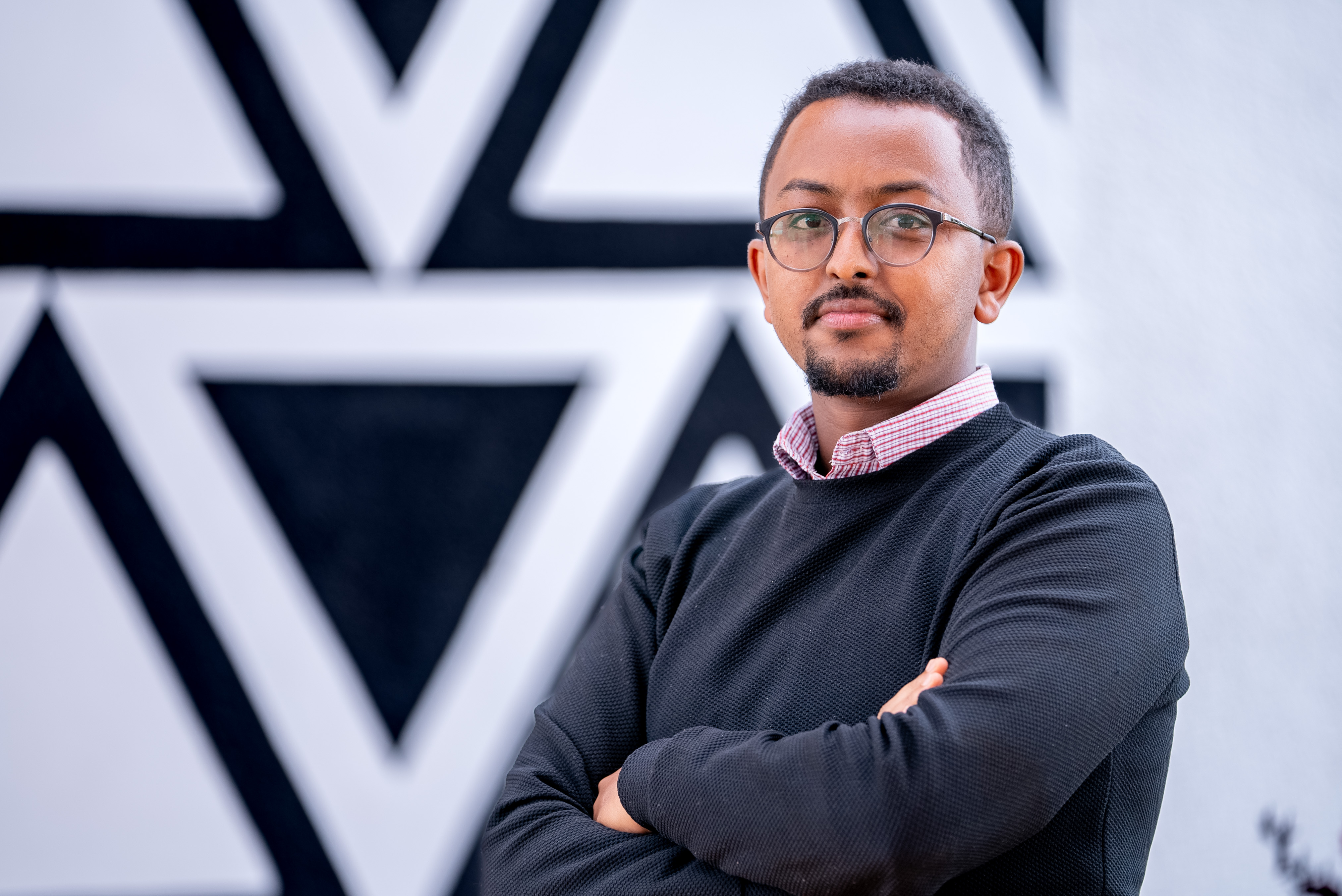 This is one in a series of stories highlighting a few MGHD 2023 graduands ahead of their commencement on 6th August 2023.
Yonas Gebregiorgis Hagos, an MGHD student from Ethiopia, believes that, to achieve equitable quality healthcare for all in the Global South, the interplay between clinical and other health determinants, such as social and economic forces, must be addressed, rather than only focusing on the service level.
Yonas embarked on his medical school journey with a passion for treating patients, and he worked as a medical doctor and healthcare consultant for more than four years in Ethiopia. Little did he know that his clinical rotations and firsthand encounters with the healthcare system would unveil the harsh realities of disparities faced by vulnerable communities.
Witnessing some patients unable to afford medical treatment and suffering from inequities shook him to the core.
"I vividly recall moments like mothers crying in the hospital corridor as their child's life hung in the balance due to unaffordable treatment. They struggled to gather funds for the entire course of treatment and transportation back to their village. These experiences made me realize that there was more to be done beyond the physical illness of the patients we received.
A Transformative Experience at UGHE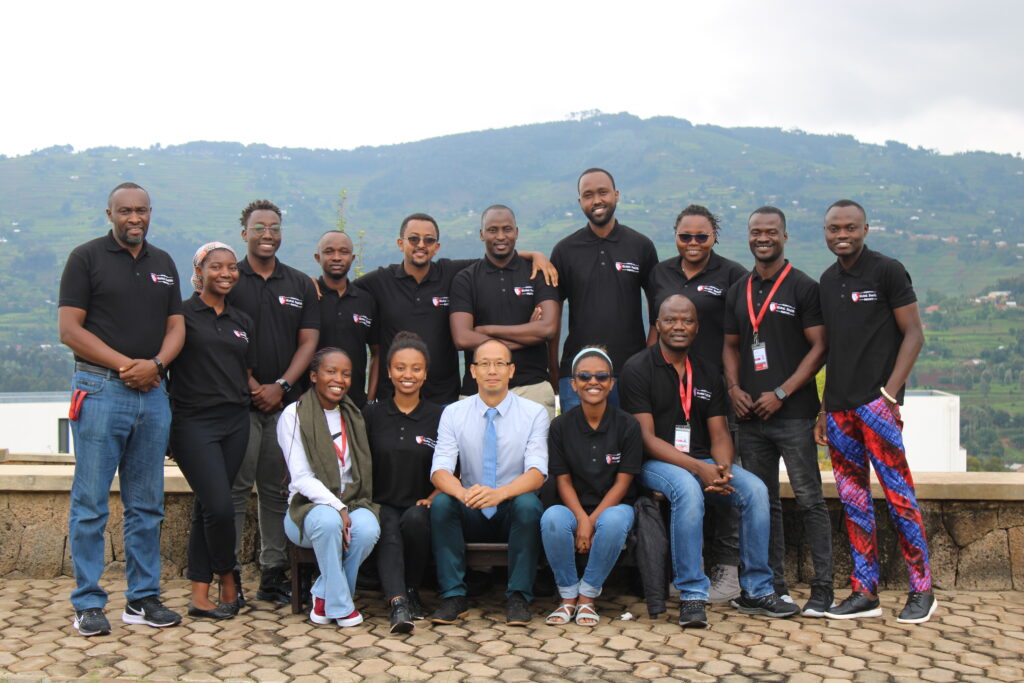 Eager to broaden his understanding of global health and tackle systematic challenges to equitable healthcare, Yonas joined UGHE's MGHD program in the Health Management track.
"After all this experience, I was quite sure that it was time to learn more about healthcare beyond clinical practice, and I was more attracted to explore health management in the Master of Science in Global Health Delivery at UGHE."
At UGHE, Yonas found the hands-on learning approach, with frequent visits to the Butaro community, more enjoyable and applicable to the learning opportunities he was ardently looking forward to in the program.
"One of the assignments given at the beginning of the program at UGHE was to visit a healthcare facility and identify more than twenty problems. This exercise opened my eyes to the overlooked issues that are labeled minor but have a significant impact on the quality of healthcare patients receive."
The exposure to both global health issues and the determinants of health, in general, and the value of active community engagement enriched Yonas's understanding of global health and the shared challenges faced by people living in impoverished countries.
"One profound lesson I've learned is the importance of recognizing and addressing the historical roots of inequities in healthcare. Understanding how inequities have been shaped by structural violence, dating back to slavery and colonialism, and later sustained by programs like structural adjustment programs, has deepened my understanding of the full picture and commitment to confront these injustices head-on."
He adds, "UGHE's focus on engaging communities in healthcare system delivery fascinated me. Through value-based health delivery system classes, I learned that involving patients who receive care and community health workers is important when it comes to improving the quality and affordable access to equitable healthcare delivery."
At UGHE, Yonas also cherished the diverse cultural and professional backgrounds of his peers. Embracing different perspectives challenged his own beliefs and enriched his knowledge.
"UGHE's diversity taught me the importance of embracing cultures to expand my understanding of healthcare challenges and solutions. Surprisingly, the conversations I had with my peers made me realize the convergence and similarity of most healthcare-system related disparities faced across the globe."
A Vision for Change
The MGHD program shifted Yonas's perspectives on the sustainable approach to addressing the issue of unaffordable healthcare in developing countries, particularly Sub-Saharan Africa.
He believes that tackling health challenges for vulnerable communities requires a focus on individualized care and community health insurance.
"We need to move beyond surface-level solutions and look at providing affordable access to healthcare on a personal level. Community health insurance could be a game-changer for those unable to afford prescriptions."
With about 2 billion people globally facing catastrophic or impoverishing health spending, Yonas stresses that achieving affordable healthcare requires synergy between the government and private entities. He emphasizes that universal healthcare is the right approach to bridge the gap and ensure quality care for all, especially impoverished patients.
"Universal Health Coverage (UHC) initiatives, supported by both the government and private sectors, is essential for making healthcare accessible to everyone."
Yonas also proposes decentralizing the healthcare system and strengthening primary-level healthcare by building resilient infrastructures, training healthcare professionals, and proactively engaging community healthcare workers in disease prevention and early basic treatment, in addition to promoting health insurance schemes like Community Based Health Insurance-CBHI.
"Decentralization of the healthcare system can bring more comprehensive, accessible, and strengthened healthcare services to the last mile. This, in turn, prevents diseases from escalating and reduces the burden of expensive treatments, ultimately lowering the costs associated with delayed and mistreatment."
Embracing Synergies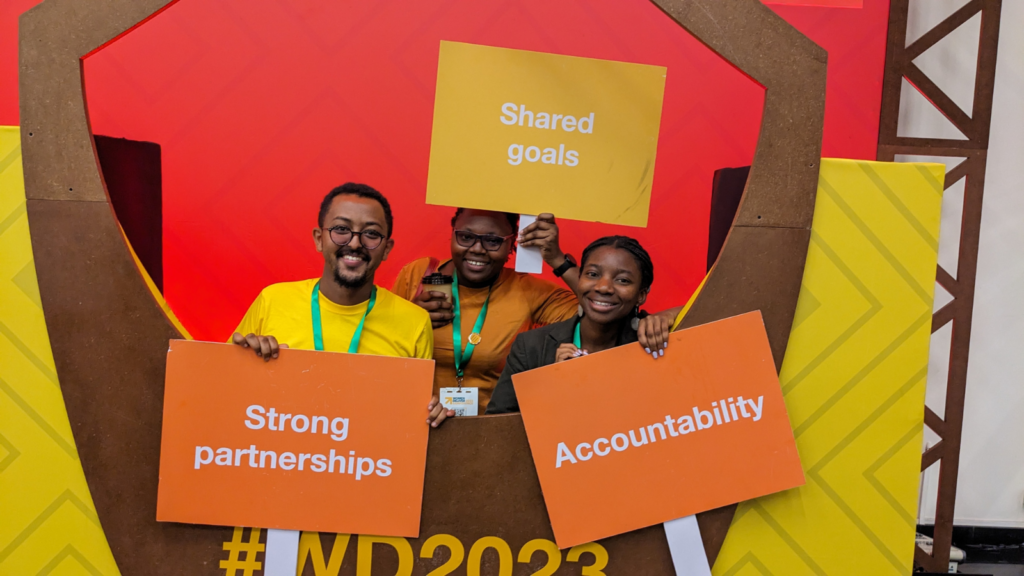 Yonas believes in embracing the value of multi-sectoral collaboration in solving healthcare challenges. He realized that addressing systemic barriers was crucial to achieving equitable healthcare.
"Healthcare complexities demand collaboration beyond government actions. Adopting the best practices in the private-for-profit sector is vital to bridge gaps and address inequities in the public sector."
Besides, Yonas learned that healthcare is a complex global matter that goes beyond providing services.
"Healthcare goes beyond borders. We must address the root causes of health issues and build sustainable health infrastructures through strategic partnerships and continuous capacity building."
Reflection on the Practicum Project
Yonas's practicum project shed light on inadequate birth-to-pregnancy intervals in Rwanda. He took a closer look at various individual, socioeconomic, and healthcare system-related factors that might have contributed to the unfavorable shifting trend in birth intervals in the country. In his findings, he emphasizes the importance of strengthening birth control initiatives while also communicating the undesirable impact of extending birth intervals beyond the recommended time frame.
Yonas advises giving equal attention to the maternal and child health impact of long birth intervals.
"Long birth intervals are as risky as short birth intervals, but from my clinical experience and also looking at existing literature, they are under-discussed, with most focus given to minimizing short birth intervals."
Looking Ahead
After a year at UGHE, Yonas gained valuable skills in health management. He aspires to contribute to global health by building better health systems.
"I intend to work on health financing after graduation in order to contribute to the building of better health systems that strive to make healthcare services affordable for the most vulnerable. This will be accomplished by advising both the public and private sectors on healthcare investment, collaborating with the academic community on research focused on healthcare delivery across the global south, and training more healthcare professionals to be equitable in their work."
Yonas's story reflects his journey from clinical practice to a passion for global health management. With a vision for equitable healthcare and a commitment to addressing systemic barriers, he seeks to make a lasting impact on healthcare systems in the global south.
"I am moving into the global health field not only as a physician who treats diseases, but as a champion of global health who is prepared to fight injustice and improve healthcare systems."