MGHD'22 One Health Student Kirsten Beata Dodroe on Addressing the Alarming Climate Change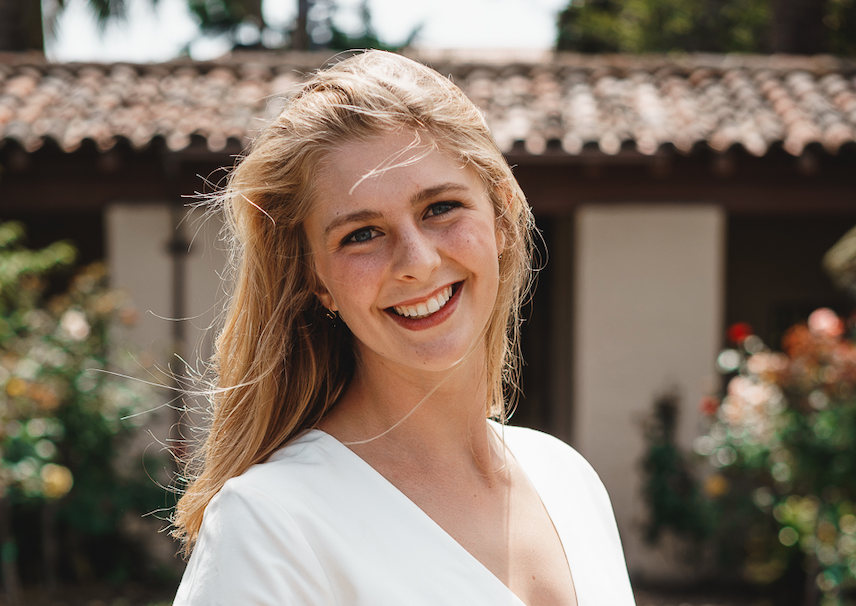 UGHE has developed a curriculum platform dedicated to addressing the complex, multifaceted challenges of equitable care. All courses are framed within a One Health framework, which acknowledges the interdependence of human, animal, and environmental health. UGHE promotes interprofessional teaching and learning by focusing on both One Health and biosocial principles. Kirsten Beata Dodroe from the United States is one of 15 students pursuing a One Health Track in the Masters of Global Health Delivery program who virtually started their courses in August 2021. Together with her colleagues, she is being prepared to be a leader who will champion the One Health approach and work collaboratively across sectors to design and deliver innovative, equitable, and evidence-based solutions to complex global challenges such as climate change, which exacerbates health problems for people, particularly the marginalized communities.
Kirsten discusses her interests in the MGHD program, why she chose to study in Africa in Rwanda rather than the United States, her virtual experience in learning and developing self-awareness and relationships, and her future plans for climate change preparedness.
Can you tell us a little about why you decided to apply for the MGHD program and what learning opportunities were you interested in?
I've always had a passion for the environment, the outdoors, and the field of human health. The more I realized how much the context of our environments affects our health, the more I desired an education that integrated the facets of environmental and human health into studies about the larger structures that influence health, such as politics, policy, and history. I first learned about UGHE when I heard Dr. Binagwaho speaking at a global health conference, and I was blown away by what was happening in Rwanda. I was so impressed by the interventions she described that were rooted in equity and community-based health care delivery, as well as their interdisciplinary approaches such as community health care workers, who are members of the community who take some responsibility for their neighbors' health. I believe that the United States could take a lot of lessons from Rwanda's health care system. We have very siloed healthcare delivery methods that are centralized in hospitals, which is not the best way to promote comprehensive health within our social and physical environments. I desired to study at UGHE because I envision myself working in global health in the future and I was looking for firsthand experience from individuals who have grown up, worked, and lived in these diverse environments.
The MGHD modules explore different facets of global health. What modules stood out to you and what have you learnt from them so far?
The first semester, we had a module on colonial medicine and global health equity. It assisted us in comprehending how historical, political, and cultural shifts have shaped current health challenges, and how much of this history has resulted in significant inequities and disparities in our health systems, economic activity, and all facets of life. As a class, we are confronted with these enormous and deeply entrenched wicked problems and called into conversations to discuss how they arise in the various contexts in which we live and work. In the module "Applying Theory to Global Health Equity", we are able to translate our coursework, theories, and research into how real health systems can be built in these contexts, to be resilient to the barriers to health imposed by structural inequities. Though these conversations are challenging, I have enjoyed having a grasp of the problem, and developing the tools necessary to address it in some small way. For example, in our current module, we're discussing racism in medicine. Our lecturer on the subject was a researcher whose work I had become familiar with after working in renal health research, as she has published frequently about building anti-racist healthcare systems by deracializing metrics used for assessing kidney and cardiovascular health. After reading her research for a year, I was excited to hear her first hand recommendations for restructuring our health care delivery systems to be more just and equitable.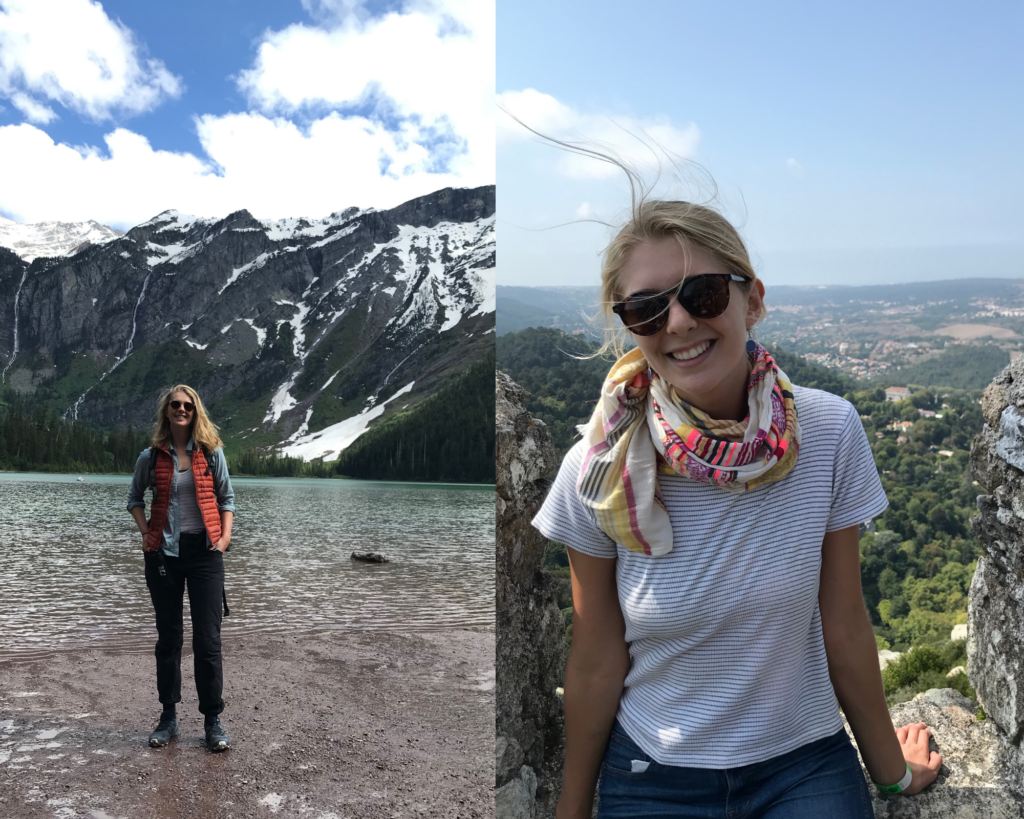 One of the impacts MGHD makes in students is to help them gain greater self-awareness and understanding of others during their tenure at UGHE. Can you expand on this a little?
I appreciate how our leadership and management course has encouraged us to examine our internal biases, our ways of thinking and acting in the world, as well as our ways of taking care of ourselves. As developing leaders, we're asked to consider how our personal leadership, this self-leadership, translates into our interactions with others who may disagree with us, come from completely different backgrounds, or have had vastly different experiences. I believe this begins with self-reflection, with an understanding of where we've come from and why we've come from there. We must bring that self-awareness into discussions with our classmates when we are challenged to discuss tough topics, such as the wicked problems of health since each member of the class has been impacted by them in different ways. One of the best parts of UGHE is that we get to learn from one another; we are encouraged to approach difficult conversations with an open mind that allows us to maintain our backgrounds and experience and challenges us to look beyond their origins and adopt a more global perspective.
Could you describe a little bit about your virtual learning experience during the first months of your MGHD program?
I definitely prefer face-to-face instruction, but I've been blown away by the depth I've gained from my education and from getting to know my classmates in the virtual context. I believe that technology enables us to have multiple channels for getting to know one another. As a result, I've been able to have phone calls with classmates from all over the world, so we can share our life, home, family, and professional interests. I already feel as though I have friends going into the program, despite the fact that we have never met in person. On the academic level, I feel as though I've been challenged to consider my experiences and beliefs in ways that have encouraged my professional development and personal growth. I've grown up in systems that have bestowed upon me undeserved power and privilege, and this makes me seriously question why I am in that position and how I can use my power and privilege to dismantle the systems that have afforded it to me. Through UGHE, I feel empowered to consider how I can do that in the context of my passion for global health.
Armed with the learnings and know-how from the MGHD Program, how do you anticipate applying the MGHD learnings after graduating?
I anticipate working in areas such as climate change preparedness, which involves examining how our actions contribute to climate change and how the ramifications of that are frequently disproportionately felt by those who did not cause them. Through community-led collaboration, we must strengthen the systems we have in place, such as health care, agriculture, and water infrastructure to ensure that we are resilient and will continue to function even as our climate changes. I hope to work with rural communities around the world to integrate my passions for environmental science and global health into a career path that applies a One Health approach and is driven by the pursuit of creating equitable health structures. Three of my greatest values are integrity, grit, and compassion, and I believe that UGHE is challenging me to develop these qualities within the context of global health. When we're dealing with health problems, we're dealing with people's lives, livelihoods, and families; we have to start with compassion. We must listen to the voices of the people we serve and let them lead our partnerships because they are the best experts on their communities and their needs. Integrity is necessary since the issues of global health that we face do not have easy solutions; they are dubbed wicked problems for a reason and they require conscientious leadership. I am truly committed to contributing to the resolution of these issues in some small way, which requires some grit, but I believe UGHE is supporting me to be a leader who is truly persistent and resilient in building systems of health equity.
***
Applications for the next cohort of MGHD class of 2023 are still open until 4th February 2022. Options available in One Health, Health Management, & Gender, Sexual & Reproductive Health. The application form is accessible here.