Vice Chancellor Agnes Binagwaho Inducted to the National Academy of Medicine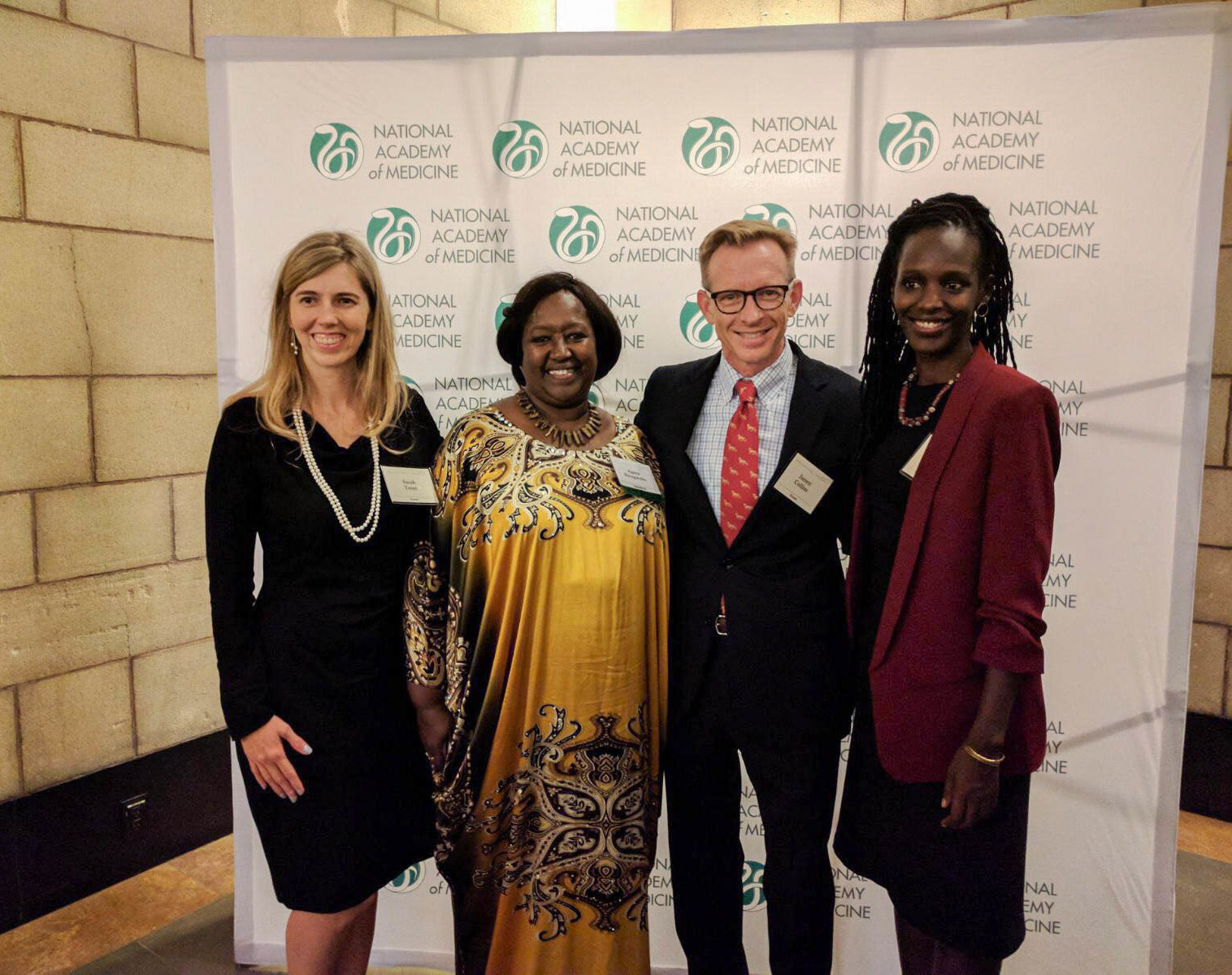 Washington, D.C. (October 14, 2017) — Vice Chancellor of the University of Global Health Equity (UGHE), former Minister of Health of Rwanda and global health champion Agnes Binagwaho, MD, M(Ped), PhD has been inducted to the National Academy of Medicine (NAM), an esteemed society of over two thousand distinguished contributors to the advancement of health and medicine.
The NAM, formerly known as the Institute of Medicine, has served as the United States' independent scientific advisor for policies concerning health since 1970. Membership in the NAM, which currently includes nearly 50 Nobel laureates, is one of the highest honors awarded to outstanding, service-minded professionals in health and medicine. In recent years, the NAM has acknowledged the power of globalization and broadened its mission to include the improvement of health beyond America's borders. To date, the NAM has inducted almost two hundred international members who provide crucial leadership for the society's increasingly global scope.
This year's induction welcomed eighty new professionals to the NAM, only ten of whom are international members, coveted spots reserved for the world's most innovative and impactful leaders in health care. Among these ranks is Vice Chancellor Binagwaho, who brings over two decades of experience contributing to the reconstruction of Rwanda's health sector post-genocide. She has been instrumental in developing innovative health care solutions, like building social capital to increase patients' medical compliance and ensure treatments are more successful, less costly, and lead to fewer hospitalizations. She has also promoted community health services that meet people where they are at, regardless of socioeconomic status, and build trust between patients and the health system that serves them. Under Professor Binagwaho's impressive leadership, the health sector has improved the quality of health care for all Rwandans, optimized health financing and contributions from public and private sectors, and ultimately created what is now one of the world's most equitable health care systems. This intimate knowledge of health care delivery, along with her pivotal role in educating the next generation of global health leaders through faculty positions at Harvard Medical School, Dartmouth's Geisel School of Medicine, and our own UGHE, make Professor Binagwaho an exceptional addition to the NAM.
As an international member, Professor Binagwaho will collaborate with other members from around the world and contribute her diverse expertise to affect change for health in the US and globally. Through her leadership at UGHE, she will offer insight on a new approach to health education for clinicians, policymakers, health facility managers, and more. Professor Binagwaho will also provide proven methodology from Rwanda and work with her NAM peers to adapt these into context-appropriate solutions for health care delivery systems worldwide.