Reflections From Mahama Refugee Camp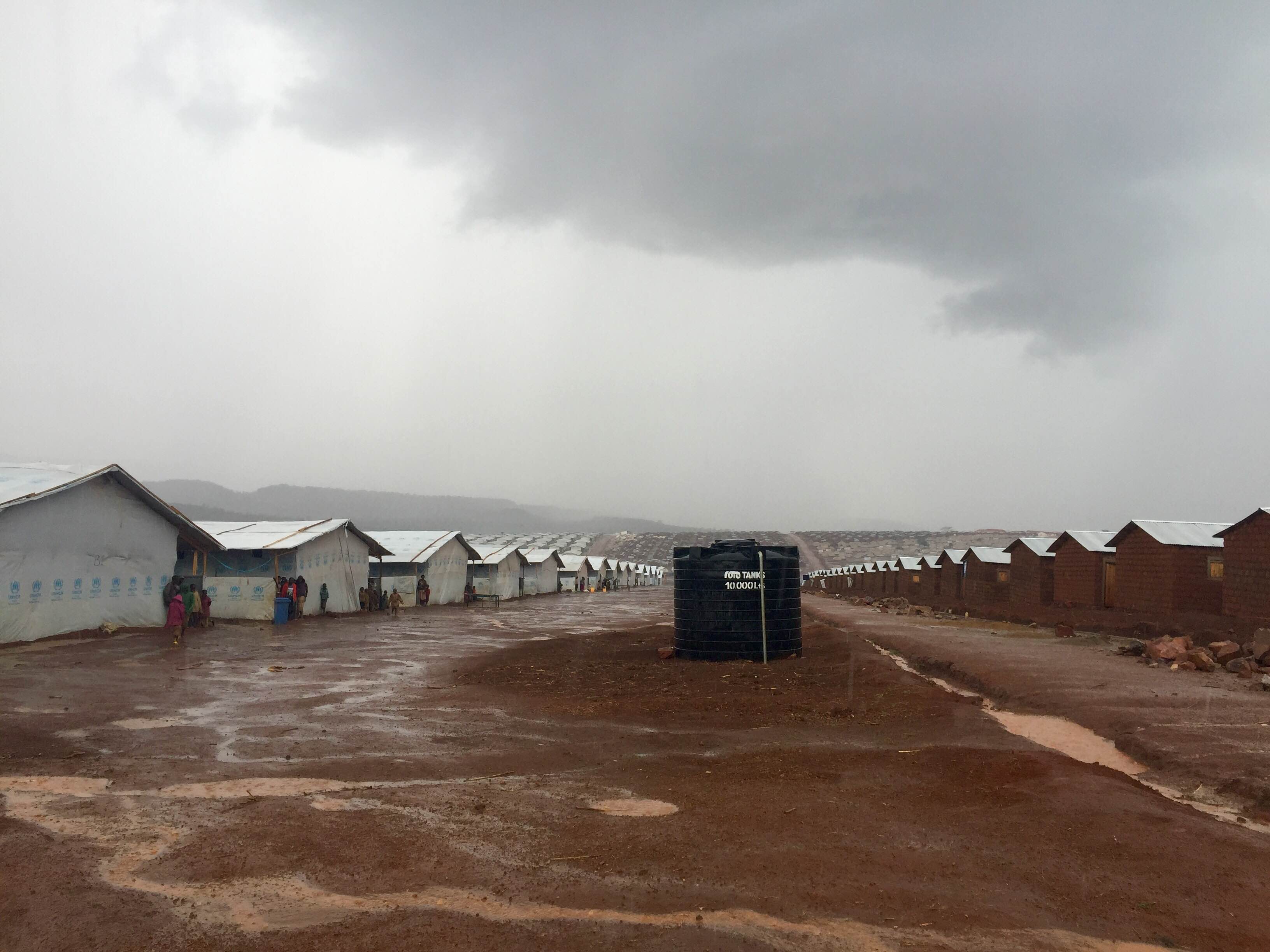 On November 5, 2016, students in the Master of Science in Global Health Delivery (MGHD) Class of 2018 participated in a field visit to Mahama Refugee Camp. Below is a shared reflection from Professor of the Practice of Global Health Delivery, Dr. Agnes Binagwaho, and Teaching and Learning Officer, Jenae Logan, MSc., on the valuable lessons students can learn from the achievements – and challenges – of camp management.
United Nations High Commissioner for Refugees António Guterres said in 2015, "we can't deter people fleeing for their lives. They will come. The choice we have is how well we manage their arrival, and how humanely." There is no better example of a humane, well-managed response than the one that University of Global Health Equity (UGHE) students and staff saw at Mahama camp in Kirehe, Rwanda. U.N. agencies, NGO project partners, and the Government of Rwanda have put their individually modest means to maximum use to create a space where more than 51,000 Burundian refugees live with dignity.
The camp is situated on a large expanse of land, generously provided by Rwanda. It is organized according to best practices to fulfill basic needs, to maintain security, and to facilitate the development of communities. These practices are adaptations of the common practices of the host country, the refugees' country of origin, and other parts of the world. For example, the camp is organized into villages like those that exist in Rwanda, and health services are similarly delivered by Community Health Workers (CHWs). The Akagera River flows just below, and a water treatment plant under construction will transform the river into a long-term safe water source. Entry into Mahama is tightly regulated and under national police protection, and night patrols promote safety after dark. More and more refugees live in semi-permanent structures clustered into 26 villages, each governed by seven elected leaders. The highly organized communities allow refugee voices to be heard and create a sense of belonging so critical to psychosocial wellbeing. These community structures also give room for refugees to have a say in the way that their day-to-day lives are organized.
The camp's clinic and primary health centers, led by three doctors and four midwives, provide care for many health issues. Staff at nearby Kirehe Hospital has been increased to provide care for the issues that cannot be addressed within Mahama. All youth have access to education. Early Childhood Development and primary education facilities operate within the camp, and a growing secondary education facility just a kilometer away will absorb all in need of secondary education in the camp. There, nearly 10,000 refugee students study with Rwandan nationals, led by teachers from both Burundi and Rwanda, in new classrooms constructed to accommodate the influx of students. Rather than duplicating efforts, stakeholders in Mahama camp utilize and strengthen existing structures, benefiting not only its refugee population but also the surrounding community.
This exemplary, humane response is implemented by a group of young, dynamic, skilled individuals who understand the complexity of the challenges they face. They have leveraged their unique backgrounds and the strengths of their individual organizations—including Save the Children, the American Rescue Committee, and Plan International—to create a hub of relief for a displaced population. The UNHCR and the Government of Rwanda combine in synergy all their efforts to achieve the overall coordination of the camp.
The camp is not perfect, nor is the work of its dynamic management team complete. Firewood is scarce, and the environmental ramifications of deforestation are not to be taken lightly. In the face this challenge, Mahama is proactive. At the edge of the camp we found plots of seedlings, and the first batch will be planted this month.
The seedlings are not a quick solution to the problem of deforestation but one that will take time and effort to cultivate. It is clear that quick solutions are not what have brought Mahama to this point. Quick solutions, intended to be "good enough", spoil resources and space. Mahama camp management operates under the assumption that Mahama's structures and systems will need to support the refugee population long-term.
One pillar of education at UGHE is exposure to dramatic, international health and wealth situations. What our students were exposed to in Mahama camp was a dramatic example of refugee health done well, and it was a fine complement to other examples given in class. There are many other responses to that are not so well managed or humane, and we want to expose our students to those cases, too. Through experiential learning opportunities like this visit to Mahama camp, we are equipping them to understand the unique social, economic, geographic, historic, and political factors at work in any refugee situation.
The goal of UGHE's MGHD program is to train students to address complex challenges in emerging health delivery systems, and there are few delivery systems with challenges as complex as those that exist in refugee camps and their surrounding environments. Improving the lives of refugees, who are among the most vulnerable populations on this earth, is a fundamental part of delivering global health equity. It is something that our students, as future leaders of global health and stewards of human rights, must understand.