Stephania Mukeshimana: Scaling up Access to Equitable Maternal Health Care in Resource-Constrained Settings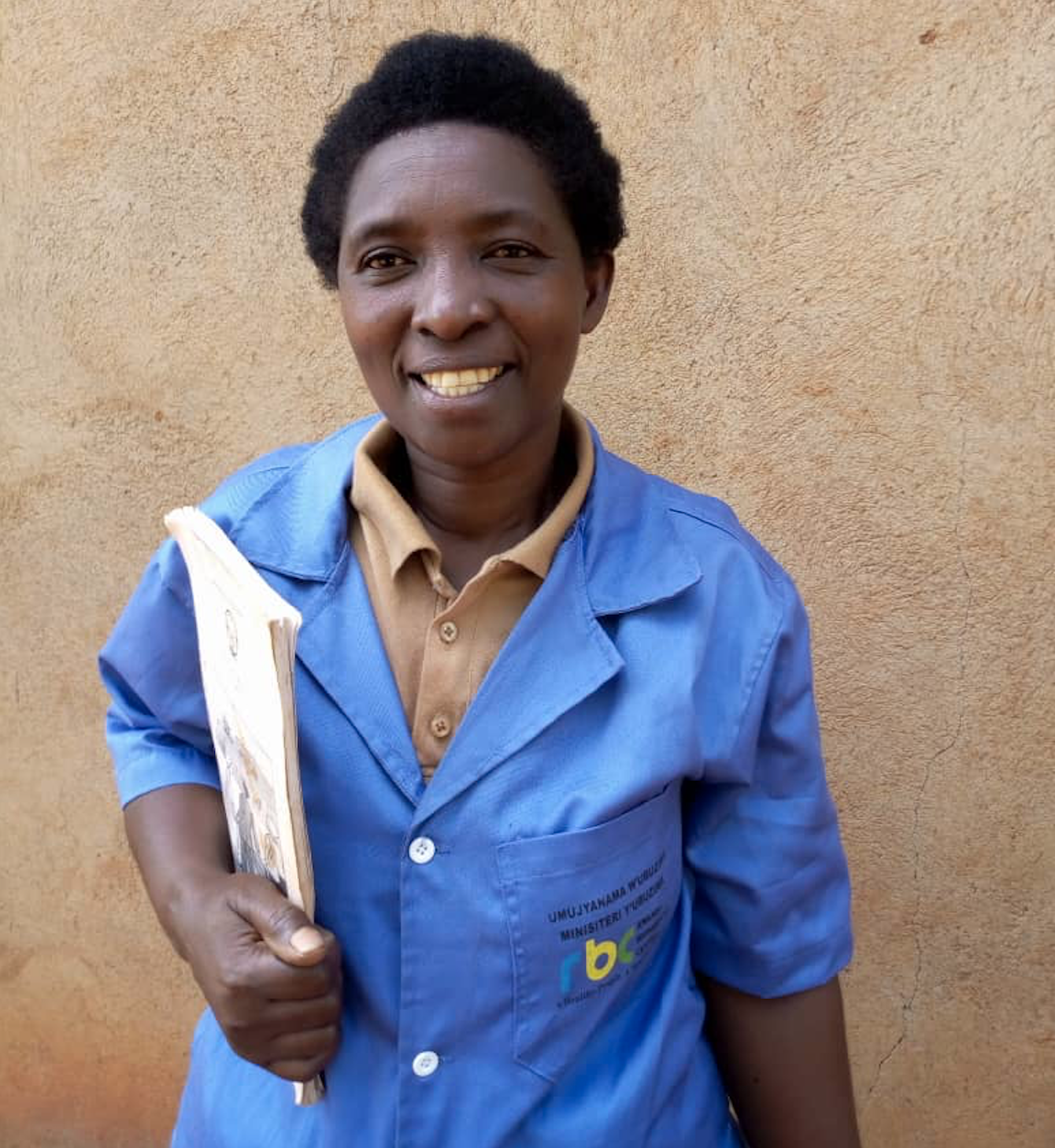 Stephania Mukeshimana can't remember a time when she didn't subconsciously want to take care of people. From a young age, she would actively elect to accompany sick friends, family and members of her community to the local hospital to receive treatment, and became acutely aware of the critical role of health professionals. 'It was always incredible to see women with their newborns returning home from hospital with a smile on their faces thanks to the dedicated midwives and doctors who helped them.' She reflects.
Her ultimate dream was always to become a midwife, but the financial barrier of tuition fees put a hold on this ambition. But, nominated by community leaders, an opportunity arose to join a Community Health Worker (CHW) Scheme. Stephania is now one of 45,516 CHWs in Rwanda deployed at the village level to provide basic care and follow-up to benefit community physical and mental wellbeing.
Both living and working in Cambwe cell, Nasho sector, Kirehe District of Rwanda's Eastern Province, she spearheads the maternal health program, a role she has had for the past thirteen years. Stephania's commitment to improving health conditions made her neighbours select her as a CHW in charge of maternal antenatal care and children below 9 months, called an ASM (Agent de Santé Maternelle). Her commitment to her role is obvious in the first five minutes of speaking to her. 'I feel proud every time that a mother gives birth without any complications.' She says. 'It's so rewarding to see my day-to-day support through follow up, advice, referral, visits and accompaniments having a positive effect on mothers in this area.'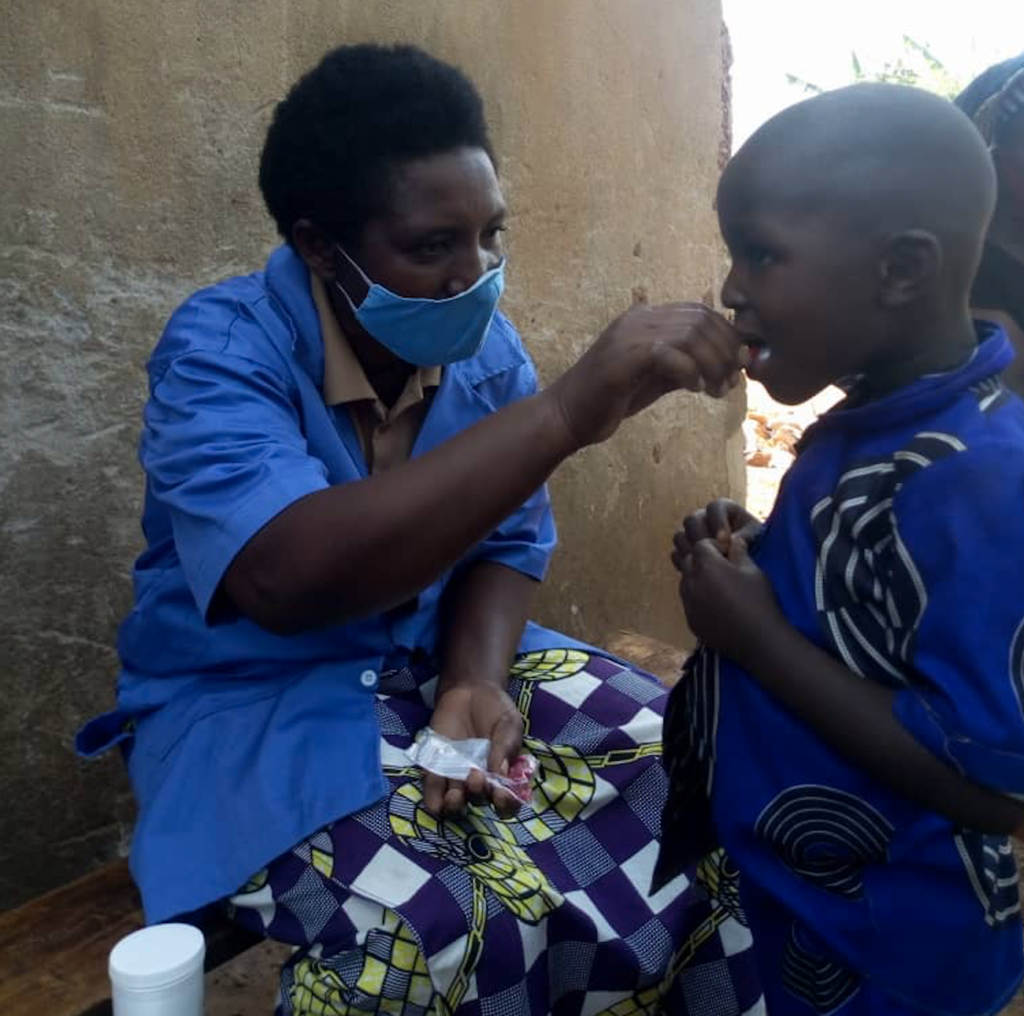 Decentralized care at the community level has played a critical role in achieving some of Rwanda's significant health milestones. Through its Ministry of Health, Rwanda expanded its community health program from its 1995 inception to place three trained community health workers (CHWs) in every village, as a means of strengthening the capacity for health service delivery, the participation of community members in community health activities, and coordination of community health services at the central, district, health centre, and community levels. 65 percent of Rwanda's CHWs are women like Stephania.
Stephania's role is expansive. Responsible for 302 households, her work involves identifying pregnant women, ensuring regular follow-ups during and after pregnancy, and supporting safe transfers to health facilities where mothers can access specialist treatment and support. Community volunteers like Stephania receive training in how to monitor and promote maternal and newborn health, identify potential risks and promote antenatal care with their health-care facilities, a training program that has supported the country's tremendous gains in maternal and child health. With maternal mortality dropping from 1071 per 100,000 women in 1992 to 203 in 2020, with a target of 70 by 2030.
Stephania says that despite the ongoing efforts of CHWs, and the great support received from Rwanda's government and partners, there are still gaps in treatment and care for those living in rural and remote communities, including trained health worker shortages at health posts, centres and hospitals, and lack of resources to provide quality treatment. Some vulnerable members of her community still struggle to afford national health insurance, locally known as Mutuelle de Santé. 'I still see long lines of patients waiting to be served by very few doctors, at our Health Center and Hospital. We have community members including internal migrants and poor families who do not have money to pay for health insurance, which prevent them from access to treatment.' She said.
Globally, health worker shortages in rural and remote areas exist as a result of the widespread 'migration' of students and trainees to urban areas to receive formal medical training, far from the unique contextual health challenges faced by vulnerable and rural communities – those in greatest need. And yet there has never been a greater need for training that encompasses community health in its curricula, to nurture the next generation of health professionals competent in responding to the disproportionate number of health threats affecting the world's most vulnerable communities.
UGHE is responding to this need, providing health education that, due to the unique positioning of its campus, is embedded at the heart of the communities it intends to serve. UGHE's students learn firsthand from CHW's who, due to their innate knowledge and expertise in contextualised community needs, teach students the social determinants of health that can act as barriers to community members seeking or accessing care. This learning experience is called Community-Based Education (CBE) and is hosted by the Department of Community Health and Social Medicine at UGHE. Staff, students and faculty at the university also contribute to the wellbeing of Butaro communities through volunteering, donations to community partners and research endeavors. Campus residents look forward to expanding this work in 2021 and beyond.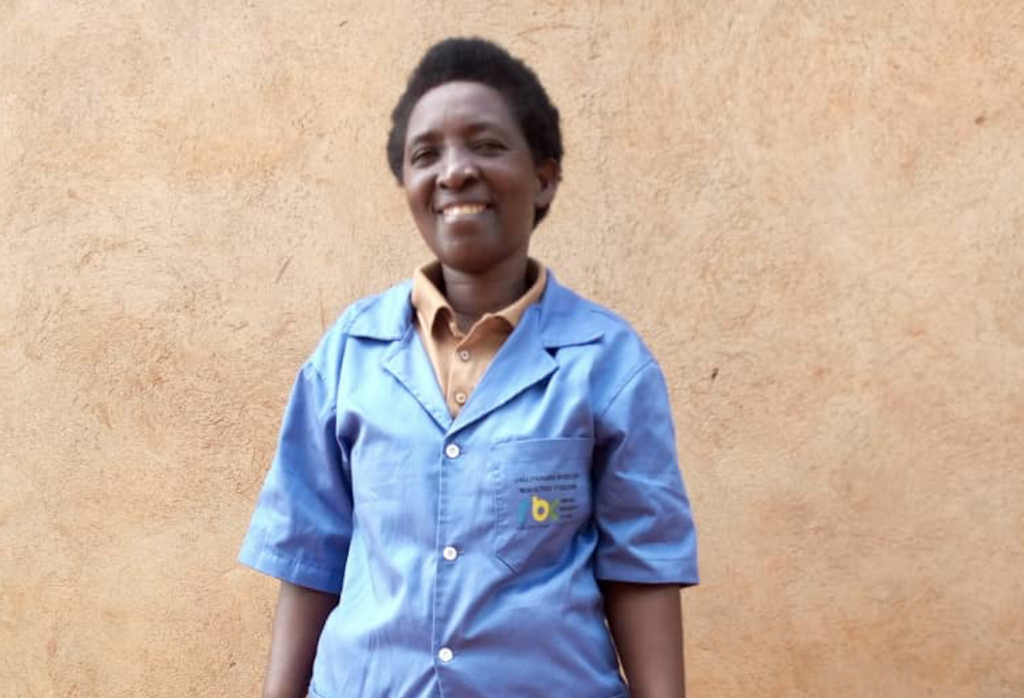 It is critical for healthcare professionals to think holistically about health threats- that much is clear in the widespread nature of COVID's devastation affecting every sector globally, with a disproportionate burden on vulnerable communities. Working at the household level, Stephania understands the importance of looking beyond the symptoms only, and analysing the other, biosocial factors that might be a threat to a mother's health and wellbeing. She stresses the importance of global health professionals learning directly from both CHWs and community members and, in turn, advocating for innovative health solutions for the most vulnerable.