Strengthening Global Health Equity Through The Lens of Nurses and Midwives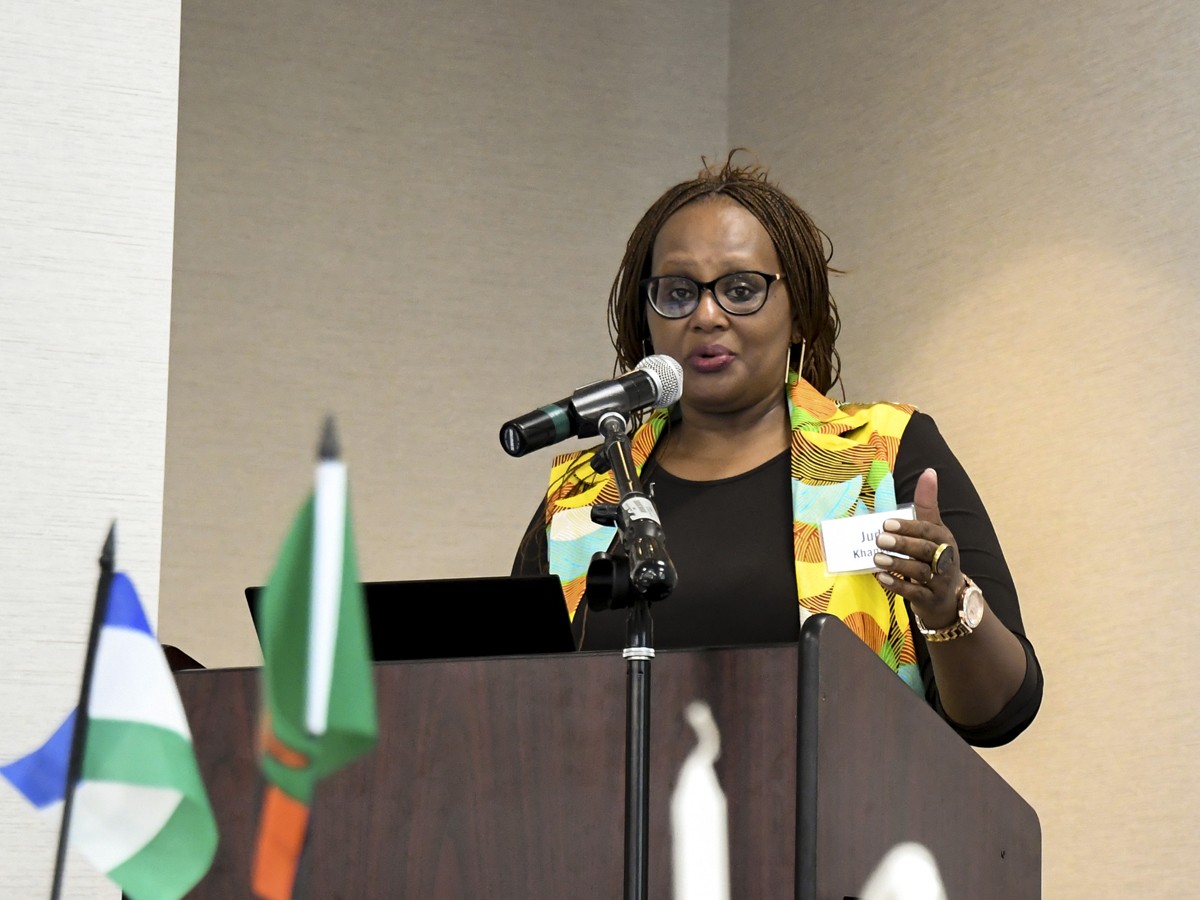 Of the world's 43.5 million healthcare professionals, more than 27.9 million are nurses and midwives. They are the cornerstone of past, present and future health systems and, as a result of the wide range of critical health care functions they perform, are recognized by the WHO as playing a vital role in promoting universal health coverage and sustainable development. And yet, despite nurses and midwives often being the first and sometimes only health professionals patients will meet, in low-resourced settings such as sub Saharan Africa, there are fewer than 8.7 nurses per 10,000 people.
Prioritizing and strengthening the nursing and midwifery workforce is paramount to addressing the significant burden of disease in these areas, but without the appropriate infrastructure, training and mentorship opportunities, the workforce simply won't meet demands. Proactively addressing this gap in capacity, UGHE's Center for Nursing & Midwifery aims to radically transform nursing education, research and practice, to meet the world's evolving challenges in caring for both individuals and communities by offering advanced nursing and midwifery qualifications, competencies and expertise, so badly needed in Africa.
The Center is spearheaded by nursing advocate and changemaker Judy Khanyola. With 25 years professional experience in clinical nursing and education programs, she has witnessed firsthand this acute demand for qualified nurses and midwives, as well as the extraordinary value they have within health systems, and health system strengthening, globally. 'Nursing is often neglected and forgotten and yet, especially in low-resourced settings, it is critical.' Judy explains. 'Qualified and competent nurses can plug gaps in resources, allowing those in need to access quality health care, in a health facility near where they live.'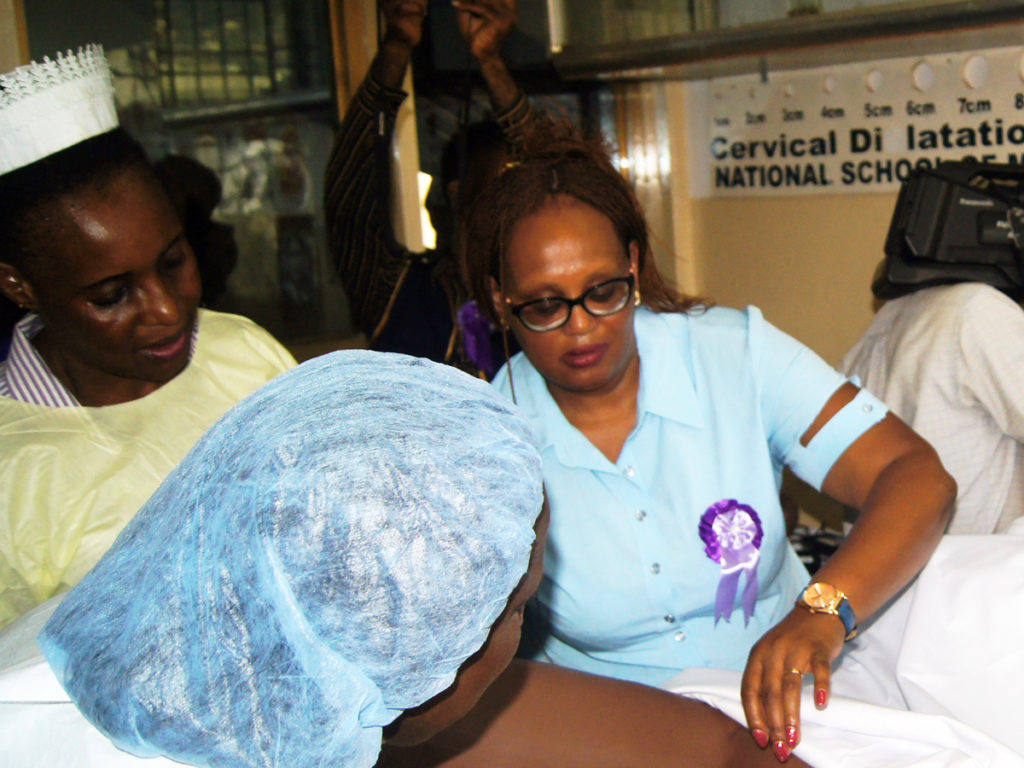 Judy's career trajectory as a registered community health nurse/midwife and recognized nursing leader was born out of a passion to marry her medical expertise and knowledge with the human-centered approach of understanding the wider nuances behind why and how a patient has fallen ill. 'Getting well is not just about treatment.' she says. 'Of course, you might need medical equipment, expertise, and the technical resources to decipher what's wrong. But sometimes actually talking and listening to patients uncovers the root of the issue.' Compassion, as Judy goes on to explain, is an undervalued but hugely important element of healthcare and healthcare delivery – a trait programmed into the fabric of the nurse midwife profession, and the cornerstone to UGHE's holistic approach to education, as well as its equity agenda.
Judy is keen that this emphasis on compassion strongly comes through in the training and degree programs currently being developed through the Center. After all, compassion builds trust, and when populations trust their health services, it reaps positive health outcomes for all. 'All CNM-offered programs will nurture empathy alongside critical competence in our future nurses and midwives', she explains. 'A patient's health and wellbeing may be impacted by, for instance, absence from their child, or domestic abuse. The doctor will diagnose and treat the illness, but the nurse will ensure complete recovery and wellbeing.'
This holistic approach plays out within the comprehensive CNM degree curricula in development, including an Executive Education in Global Nursing Leadership, a Master of Science in Global Nursing and Midwifery Leadership, and Master of Science in Oncology Nursing. Recognizing nursing as a multi-faceted profession covering all aspects of primary and community care, upcoming CNM-offered programs will and, in Judy's words 'depart from the false notion of nurses as solely trolley pushers'.
Judy not only aims to train nurses and midwives with vital competencies, but critically, to nurture leadership skills within the profession. In sub-Saharan Africa, nurses leading wards, units, health centers, dispensary services, or hospitals are likely not to have received any formal leadership, management or governance training, despite research proving a clear association between nursing leadership education and positive patient outcomes (including lower patient mortality, medication errors, and hospital-acquired infections.) Leadership education offers an expansive roster of new skills beyond solely managing a team, though, of course, this is critical. 'As a nurse of midwife, you need to understand the nuances of decision-making, how to optimise against your strengths or shortcomings, analyse supply chain management, prudently manage budgets, and deal in human resources'. She explains.
Strong communication, an ability to network – and leverage these networks – collaboration and partnership are also vital ingredients for robust leadership because, in Judy's words, 'you cannot do things alone, and you will never know everything.' Ultimately, the Center's nurse and midwife graduates will themselves take on significant roles as educators and mentors, capable not only of developing innovative health strategies, but also instilling these skills and ambition in the next generation.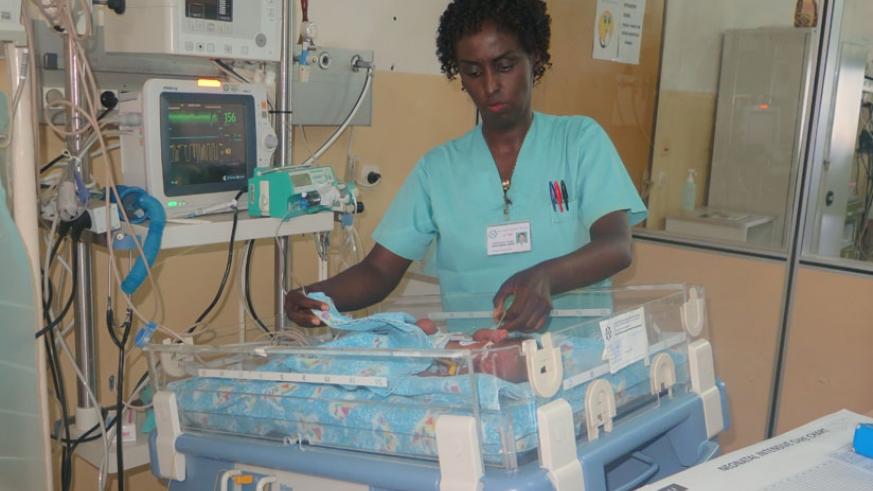 Just looking at this year and last, the demand for nurse and midwife leaders has never been so critical. Nurses and midwives have been at the frontline throughout COVID-19's global onslaught, often working with limited personal protection, and limited compensation. Their role within the pandemic, as vital to almost every level of health service provision, has involved triaging patients, COVID-19 case detection, emergency treatment, coordinating health providers, decontaminating practice areas, managing infection, and providing emotional support to the friends and relatives of critically ill patients.
Now, with governments and health sectors globally making efforts to build future pandemic resilience, the role of nurses and midwives needs reevaluation. 'Nurses are well placed to lead early warning systems in communities, as well as facilitate widespread vaccine distribution', explains Judy. 'Of course you can buy millions of vaccinations for your population, but if you have no one to administer them, the investment is pointless'. Recognising that, globally, we will only be as strong as the weakest health care systems, Judy's focus on advanced training for regional, and African nurses and midwives will, in her words, have a ripple effect on global health. 'As Africans, we have a lot to teach the world and the world has a lot to learn from us because at the end of the day, we are fundamentally all the same.' She concludes. 'The CNM is positioned to become a center of excellence in both education and research. By enabling African nurses and midwives to deliver in-time, sensitive and expert healthcare to the poorest and most vulnerable populations, we benefit the wellbeing of the whole world'.