Student Voices: Marie Chantal Ingabire '18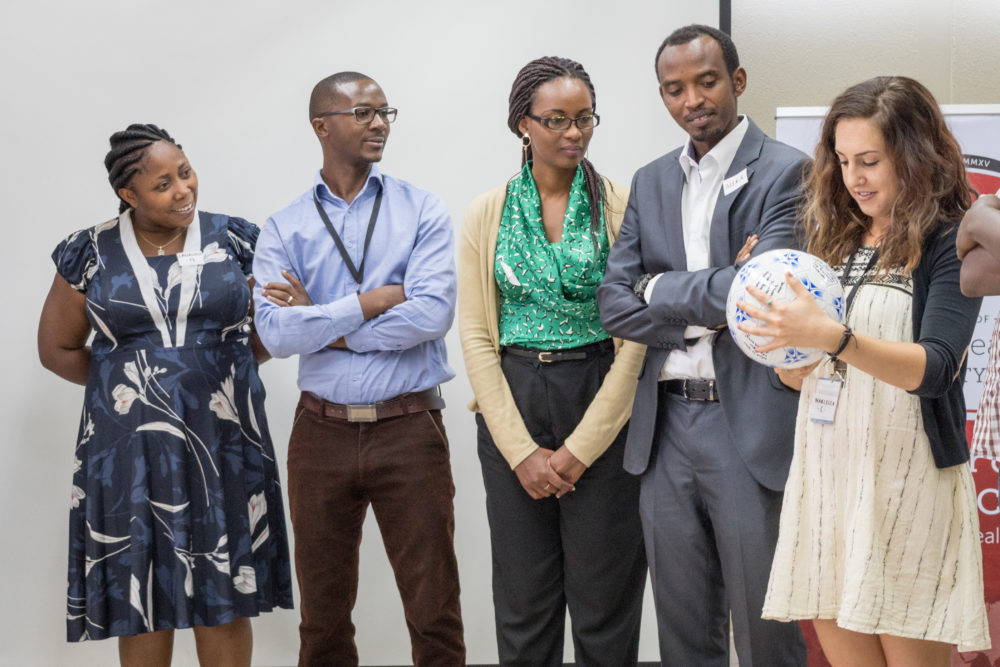 Marie Chantal Ingabire is a student in the Master of Science in Global Health Delivery (MGHD) Class of 2018. As an independent research consultant, Marie Chantal works with NGOs to improve data collection tools and systems for psychosocial research projects. As she prepares to complete her first year in the MGHD program, Marie Chantal describes how a shared mission for health equity has impacted her influence in the health sector.
When I first heard about UGHE, I was instantly drawn to its name. Equity is a word close to my heart and a guiding principle in both my personal and professional life. 
Growing up in post-genocide Rwanda, I was surrounded by individuals who suffered psychological trauma. While the growth of Rwanda's health system has seen an increase in access to services for the physical well-being of individuals, mental health services remain inadequate. After seeing the call for applications for UGHE's MGHD program, I immediately thought of those who remain without access to appropriate care for their mental illness. In pursuing the MGHD, I saw an opportunity to acquire skills that would strengthen my ability to deliver services to a population I felt had been left behind. 
By exploring the social determinants of health, the MGHD program has challenged me to consider other factors that can influence health care delivery. Before starting this course I viewed my work solely through a mental health lens, now I better understand the social and economic aspects that may contribute or intensify an individual's condition. The lessons I am learning at UGHE are concrete, allowing me to directly link what I am studying in class to experiences at my work. 
Recently, I had to take a skills test for a Research Coordinator consultancy position I had applied for. I was able to draw on the monitoring and evaluation skills I acquired through the MGHD program, which helped me succeed at the test, and the job. As an active member of the mental health community, I heavily rely on the evidence-based interventions that we explore in class to inform my professional work. From exposing me to new perspectives to providing me with practical skills that will advance my career, UGHE is shaping my ability to impact the course of health care delivery in Rwanda. 
Obtaining the MGHD degree will allow me to become more credible, and when you are more credible you can be more influential. I will use my experience and expertise to develop health programs with an emphasis on equity so that we are not just providing care, but we are serving the community, and serving them with dignity. 
This interview was edited and condensed for clarity.