Tackling Socioeconomic Determinants of Health Through Entrepreneurship Program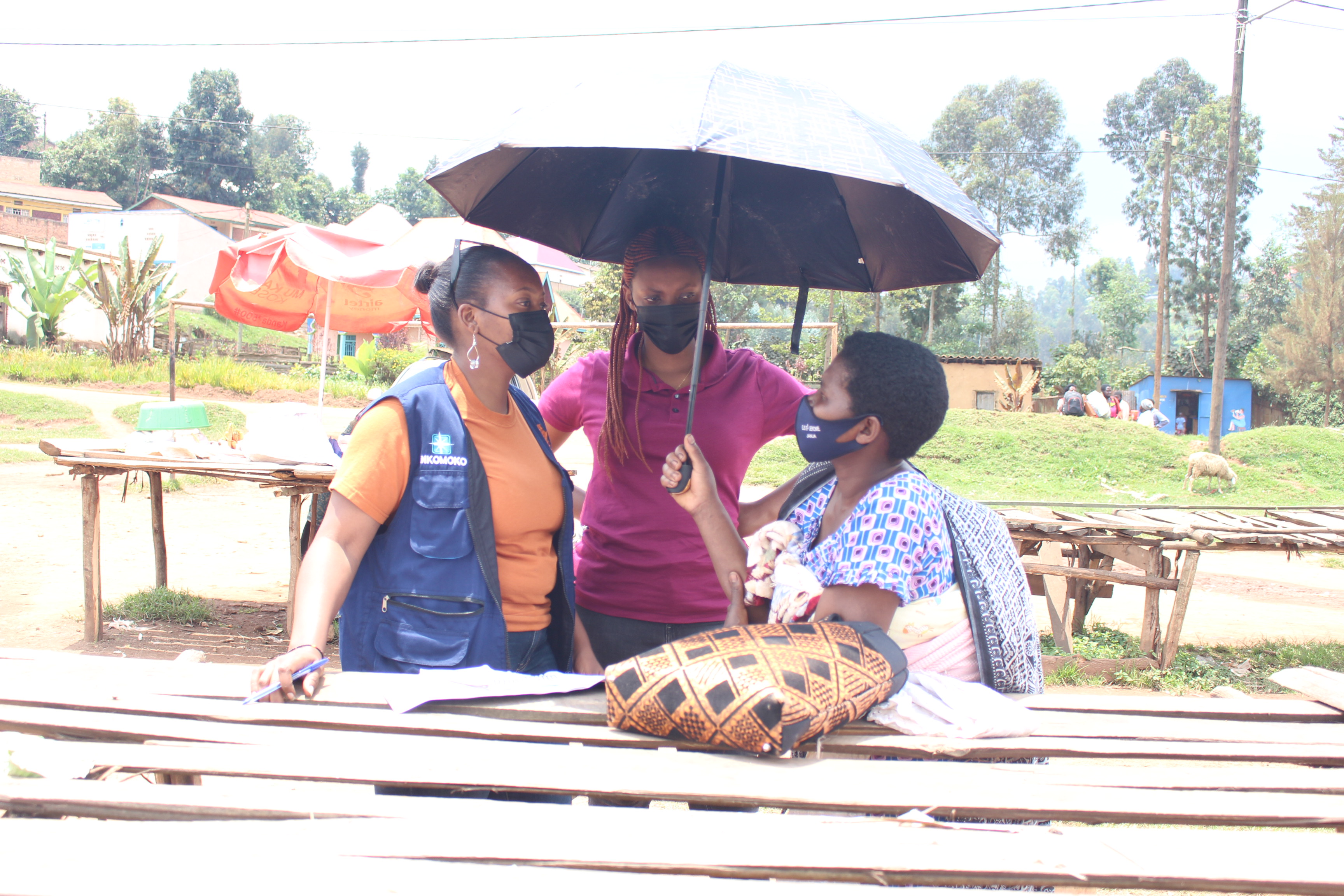 While many international human rights recognize health as a right, it is crucial to know that health interdepends and intersects with other economic rights. Economic factors are at the root of many diseases and illnesses which are often obvious in economically vulnerable communities.
UGHE prepares future generations of health care professionals who will not only treat illnesses but will go to the roots which are the social and economic determinants of health through social medicine courses.
As one of its strategies, UGHE is committed to maximizing the benefits of the community where it operates through local sourcing goods and services, providing job opportunities to people from the community as well as supporting and building capacity for small and medium businesses.
In partnership with Inkomoko, UGHE started an entrepreneurship program to offer business development skills to small and medium business owners to help them boost their businesses and be empowered financially as a way of addressing social and economic determinants of health in its community neighbors.
Committed to Community: Mujawimana Marie Louise's Story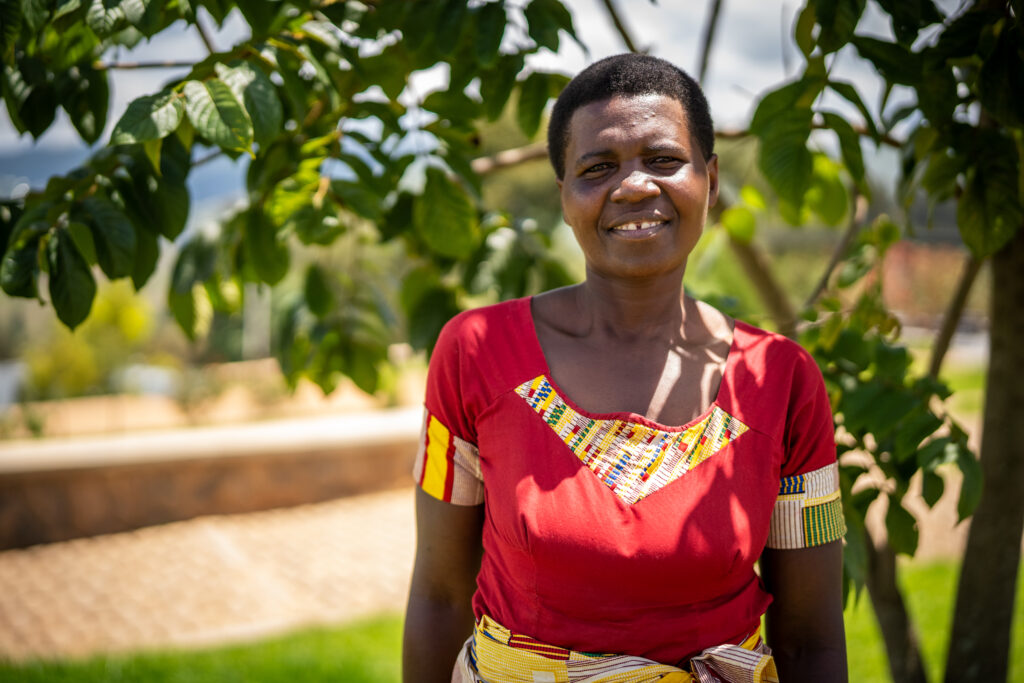 As part of its distinctive pillars to advance community development through a variety of initiatives, UGHE, through the Department of Community Engagement, encountered local entrepreneurs who were struggling to earn income and financially sustain their businesses and were also incompetent to source available opportunities at UGHE Butaro campus
Marie Louise was among those who were hustling so hard to save their small business even though there was nothing left but to give up.
Her disappointment started when she felt left out after her parents decided not to school her just because she was a girl and the firstborn in the family.
She recalls, "my parents refused to take me to school because I was a girl and the firstborn in my family."
Despite facing such gender bias as a barrier to her education since childhood, Marie Louse was convinced that she would not allow that to stop her from thinking beyond those walls and pushing herself to develop.
Her childhood determination inspired her to start a cows-selling business. Unfortunately, her enthusiasm for development was dashed when her business was constantly making losses and because she had to sell them all to pay school fees for her three girls and one boy so they could pursue education she never had the chance to take part in.
"I started a business of selling cows, but I ended up selling them all for my four children's school fees," she says. "Even when I got a bank loan from local financial institutions, I couldn't afford to repay it because my business was struggling"
She reflects on how excited she was to learn how the program would drastically impact her.
"It was such a turning point in my life, especially my development as someone who was denied the right to pursue studies in my childhood. "
Empowering Butaro community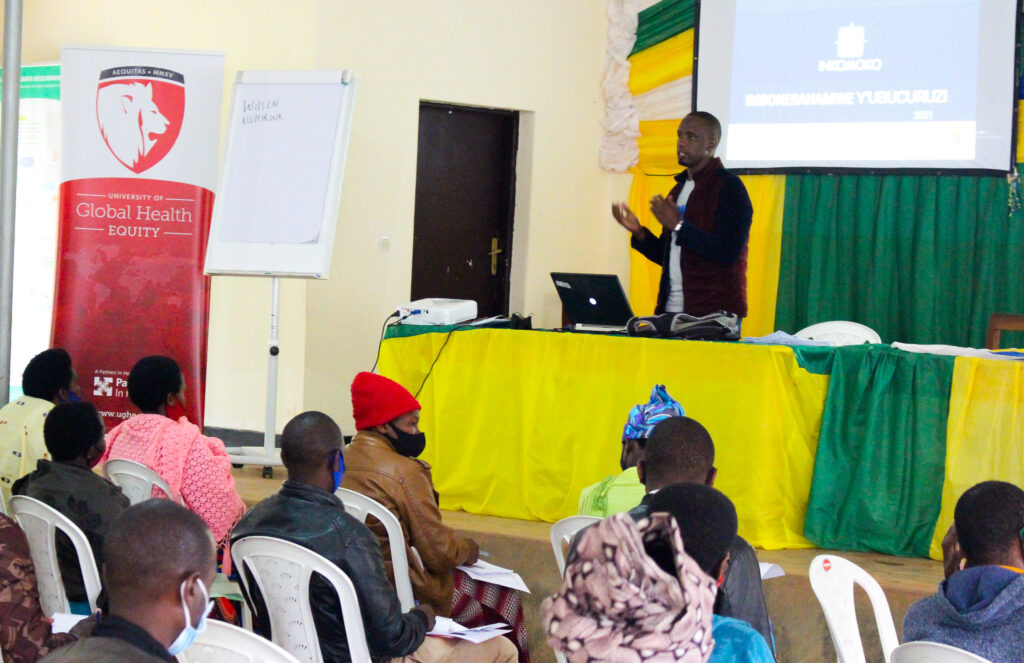 As local retailers in the Butaro community struggle to prosper in their small businesses, capacity-building training is essential. The UGHE's entrepreneurship program trained 50 small and medium business owners to revise their business ideas and approaches.
Trainees were equipped with skills in bookkeeping, financial projections, operations efficiency, growth strategies, and marketing to help them manage their businesses effectively and efficiently. Besides, they were given access to affordable loans by Inkomoko to finance and improve their poorly performing businesses.
Marie Louise discusses the impacts of the program after she started implementing the knowledge and skills acquired from the program.
"I am applying the record-keeping knowledge to keep track of my cashflows and using negotiation skills to make profits out of the new business of wholesaling Irish potatoes and grains, – an idea that stemmed out of the training,"
She adds, "for the first time I made profits of more than Rwf 100,000 monthly income, from my business, paid my loan of Rwf 800,000 well, resumed with the cows-selling business, started saving money, and no longer worried about where I will get school fees for my children."
She has doubled her business capital from Rwf 600,000 before joining the program to around Rwf 1,300,000 after graduating from the program and effectively using the affordable loan acquired from Inkomoko. In two years, she hopes to have her business capital increased to three million Rwandan francs.
Driving sustainable community development
While random management of small businesses or cooperatives in the community might help the owners for a time, equipping them with skills and building their capacity is a promising sustainable approach to help them make more profits, improve standards of living, and create employment opportunities for community members.
Marie Louse benefitted from the skills she received to realign her business and her business is growing while her standards of living are also improving, which keeps the family healthy and developing. She is now passing on the skills to neighbors and fellow female business owners.
"I have started sharing the knowledge with colleagues who are into small farming businesses to also help them boost their income and manage their businesses well."
As a Partners In Health initiative, UGHE is committed to boosting the well-being of the surrounding community by supporting local businesses and farmers through prioritizing ingredients sourced from the immediate local area, such as meats, eggs, cream, honey, fresh fruit, and vegetables, and, as a result, improving the social, economic, and environmental determinants of health in the Butaro community.
UGHE follows in the footsteps of PIH, which has always offered more than just medical care. To address systemic barriers to health care, it provides food, housing, transportation, and other necessities in all communities where it operates, which is known as social support.