Dr. Agnes Binagwaho Appointed Commissioner for the Task Force on Global Advantage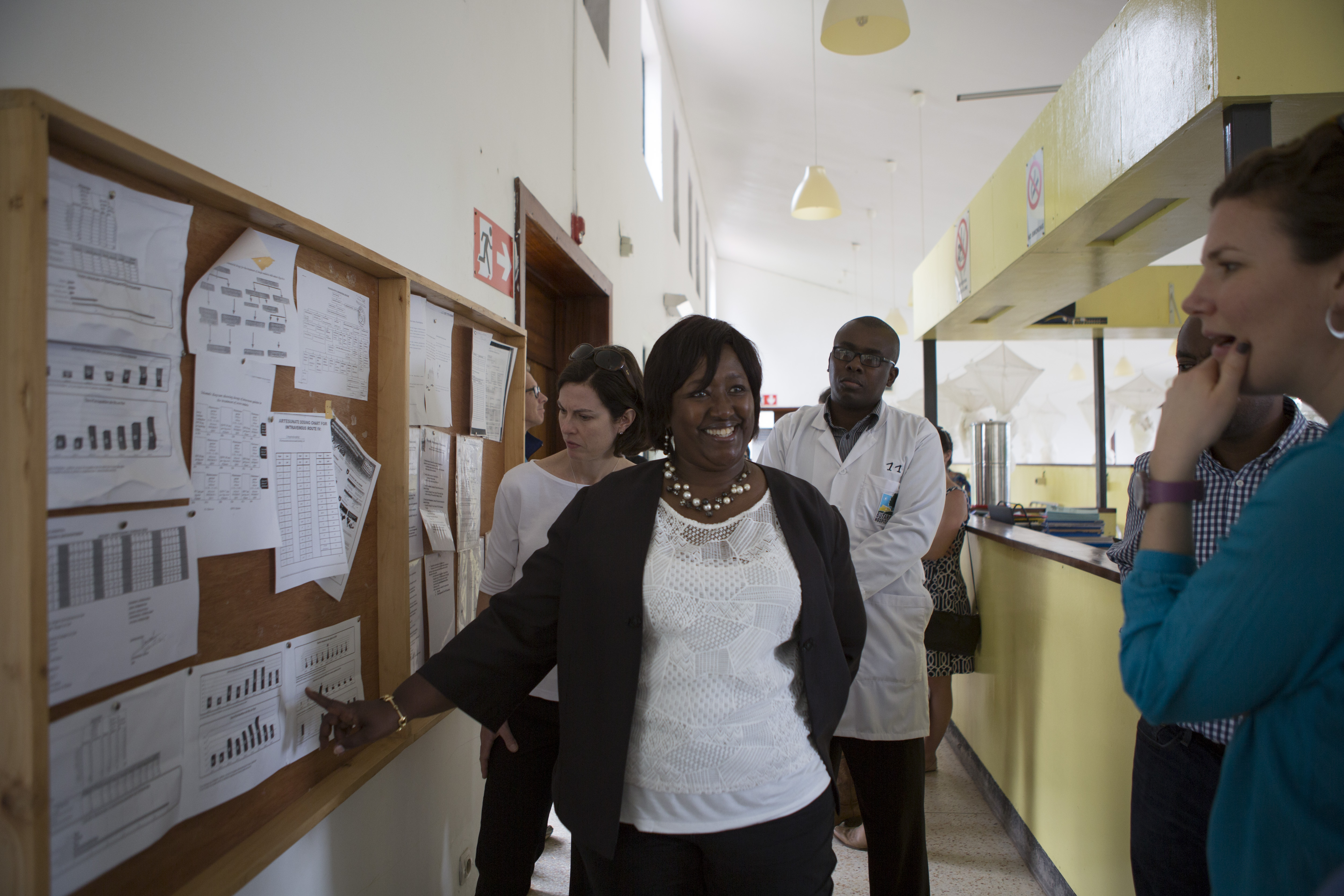 Over the last decade, Rwanda has seen significant advances in economic growth and population health. Developments in mobile health technology, household-administered rapid diagnostic tests, and support systems that integrate information and communications technology (ICT) are transforming not just how care is delivered – but where. By delivering high-quality health care and social services in some of the country's poorest communities, Rwanda has developed a strong brand in global health delivery.
Rwanda's approach has been emulated by health delegations across the region and now Mount Sinai's Arnhold Institute for Global Health Task Force on Global Advantage hopes to share these lessons globally, starting with the US health system.
Born from the idea that insourcing global approaches to care will improve the US health sector, and with support from the Robert Wood Johnson Foundation, the Task Force on Global Advantage brings together international and domestic experts to identify innovative models in health care and public health from international settings that could be adopted to create breakthroughs in health outcomes in the United States. Commissioners will focus on areas of "global advantage" in health system design, chronic disease action, ICT for population health, and training and workforce development to establish global solutions and methods that can be adapted to the US health system.
Task force members encompass leaders from a broad set of institutions, including the Lancet, Mount Sinai Health System, UN Office for Partnerships, the Institute for Healthcare Improvement, McKinsey Social Initiative, the Harvard Global Health Institute, the Aspen Global Health Institute and UGHE's own Vice Chancellor Dr. Agnes Binagwaho.
Dr. Binagwaho's focus on driving health care innovation and prioritizing vulnerable communities contributed to dramatic gains in population health and poverty reduction in Rwanda. Under her leadership, Rwanda achieved universal access to HIV prevention and treatment, a drop in HIV/AIDS and TB death rates by 78.4 percent and 77.1 percent, respectively, and a 59.5 percent decline in maternal mortality. As commissioner for health system design for the task force, Dr. Agnes Binagwaho will work to translate these successes into low-resource settings throughout the United States.
The task force will present their analysis and recommendations for dissemination in 2018.