UGHE Celebrates One Health Day With Public Lecture by Gorilla Doctors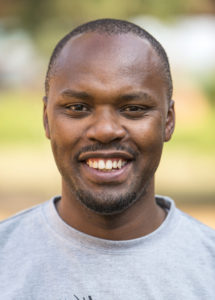 "Should the world switch to a plant-based diet?" a moderator asked the crowd, prompting a set of debaters to begin preparing their arguments.
What followed was a friendly dialogue pitting the impact of a nutritionally-balanced diet against the environmental effects of meat production– the first of several debate topics curated to raise awareness of One Health, an emerging discipline that connects people, animals, plants, and their shared environment. UGHE students, alumni, and faculty were gathered with professionals from across Kigali to commemorate One Health Day, an annual campaign celebrated around the globe, and engage in thought-provoking conversations that examined the complex roles humans, animals, and the environment play in health outcomes.
Dr. Julius Nziza, Head Veterinarian for Gorilla Doctors, a non-profit collective of doctors who are committed to protecting wild mountain gorillas, headlined the evening with a keynote titled, "People, Primates, and Parks". Wild mountain gorillas are the ideal One Health sentinels– their survival depends on habitat protection, controlling poaching and human conflict, preventing zoonotic disease transmission, and managing tourism activities. As he reflected on Gorilla Doctors' conservation efforts over the past few years, Dr. Nziza emphasized interprofessional collaboration as key to advancing the organization's research and restoration goals.
Following Dr. Nziza's address, UGHE students and alumni took the floor for a series of debates. Complementing the theme of the evening, topics included the pros and cons of a plant-based diet, whether or not Rwanda should introduce "The Big Five" into national parks, and the effects of using DDT to combat malaria. With playful heckling from the audience favoring both sides, the conversations challenged participants and spectators alike to view the challenges of our time through a holistic lens.
In the three years since One Health Day was started, networks from around the globe have marked the occasion with rallies, press conferences, committee meetings and symposiums, all aimed at connecting a legion of professionals, from across disciplines and across continents, to combat the spread of disease.