UGHE Chancellor Dr. Paul Farmer Awarded Rwanda's Highest Honor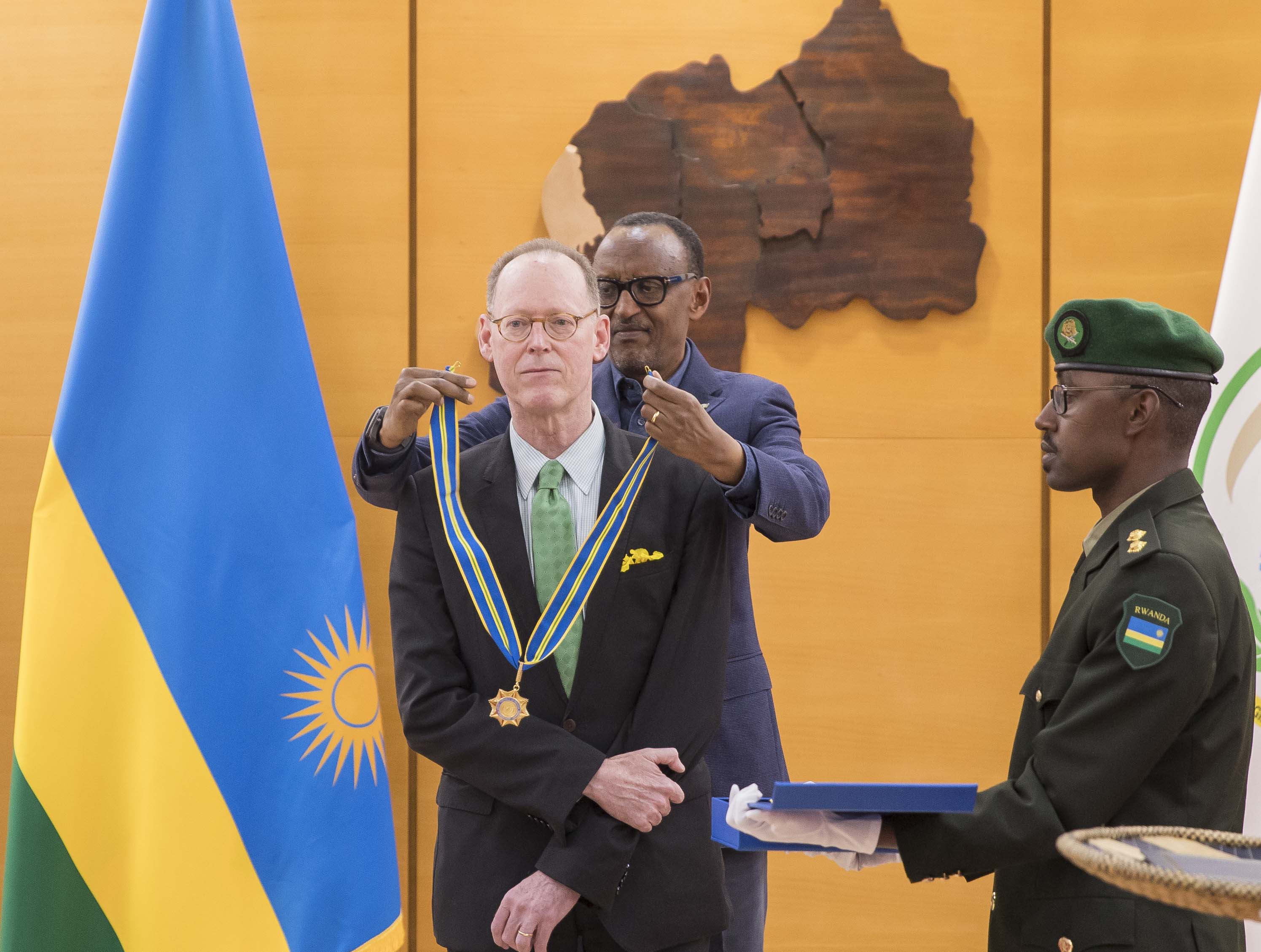 On Saturday, September 1st, 2019, the Chancellor of the University of Global Health Equity (UGHE), Dr. Paul Farmer, was awarded Rwanda's highest honor, the National Order of Outstanding Friendship (Igihango), by Rwandan President Paul Kagame. The medal, which has been granted to only nine individuals in the country's history, is given to those who have exhibited extraordinary service to the people of Rwanda.
"You have elevated global health to a level where it should be, and you have brought part of it with you to Rwanda," said H.E. President Kagame of Dr. Farmer's work in Rwanda. "What you have done over the years in our country has been at the center of our development."
The president expressed gratitude for Dr. Farmer's collaboration with the government of Rwanda in pursuing high quality and affordable healthcare for all Rwandans through his work as Co-Founder and Chief Strategist of Partners In Health, which helped establish hospitals in 3 districts. He also applauded Dr. Farmer's commitment to health equity in Rwanda and beyond, through training a new generation of global health leaders at the University of Global Health Equity and in his work with Partners In Health, which is helping to build stronger health systems in 10 different countries.
Other recipients of the order include Alain Gauthier and Dafroza Mukarumongi-Gauthier, who founded an organization to bring fugitives from the 1994 genocide living in Europe to justice, Prof. Linda Melvern, a British investigate journalist who has dedicated her life to telling the story of the 1994 genocide, and Howard Buffett, an American philanthropist who has made tremendous efforts to develop Rwanda's agricultural sector and strengthen the country's national parks.
The ceremony was attended by the presidential family, Honorable Minister of Health Dr. Diane Gashumba, as well as leadership from UGHE, Inshuti Mu Buzima, and Butaro District Hospital.
See the highlights of the ceremony below: