UGHE Hosts a two-day Workshop on Implementation Science Research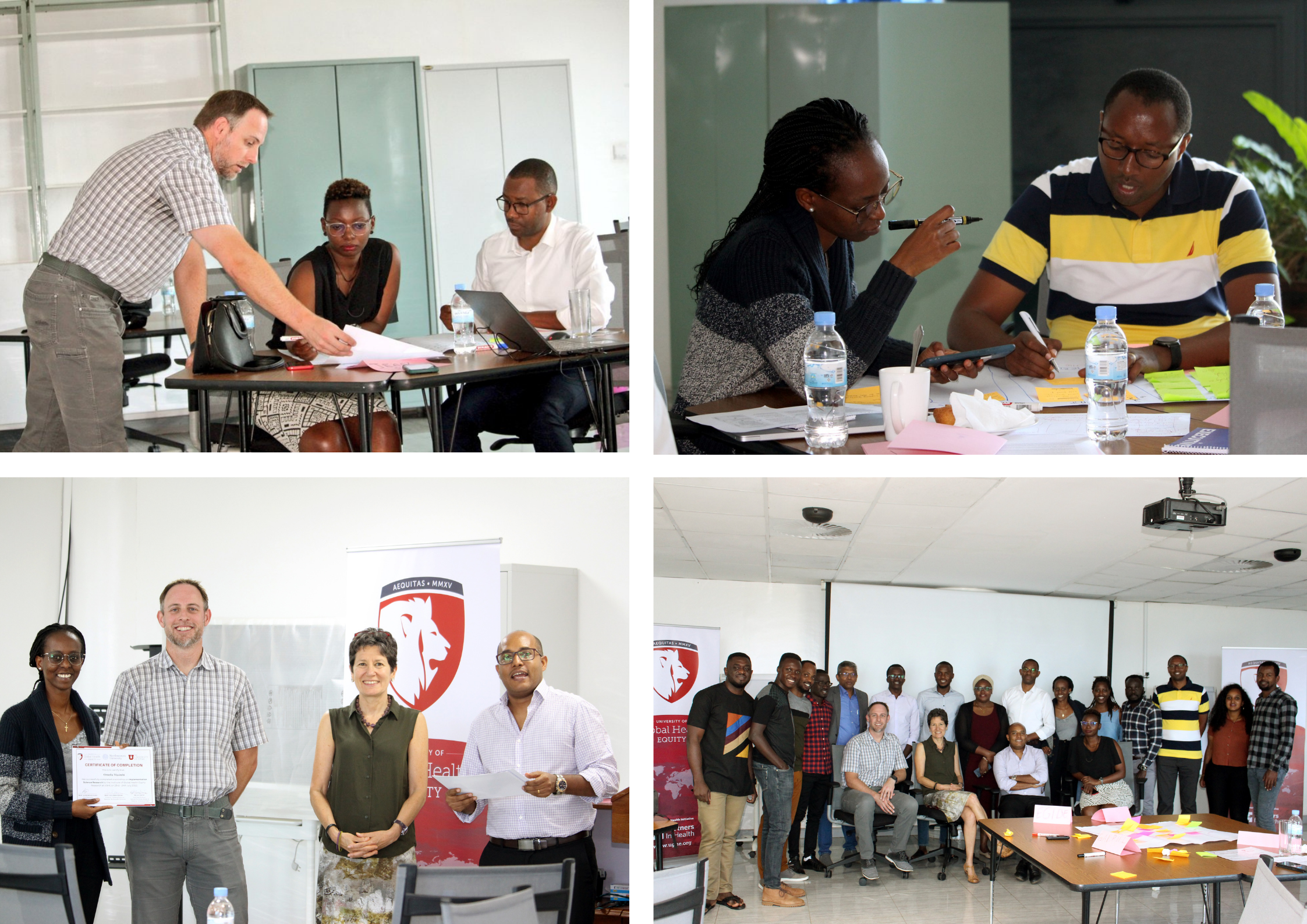 Institute of Global Health Equity Research (IGHER) at UGHE in partnership with Northwestern University and the University of Utah hosted a two-day workshop on Implementation Science Research (IR) aimed at equipping participants with implementation research concepts and increasing their skills to design projects to improve health outcomes.
The workshop, which was held at UGHE Kigali Office, from 23rd– 24th July 2022 was attended by students, faculty and staff from UGHE and the University of Rwanda as well as participants from Partners In Health and other NGOs. They explored different implementation research frameworks, models, and theories and how to define and measure their outcomes.
Participants such as Dr. Evrard Nahimana, Africa Region Policy and Partnerships Advisor at Partners in Health (PIH) whose role is to support governments across five countries where PIH is currently engaged including Malawi, Lesotho, Rwanda, Sierra Leone, and Liberia to develop equity-driven policies was thrilled to be part of the workshop and ascertains to its importance.
"This interactive workshop has equipped me with new concepts on implementation research strategies and tools that will improve how I approach healthcare delivery. Often times you will find that there are a lot of research studies conducted that do not really translate to the work that people are doing on a daily basis. The overall reason for implementation research is to improve some dynamics and the quality of public health" said Dr. Evrard.
Dr. Evrard said he saw momentum and interest in learning about implementation research amongst others and emphasized that understanding all its components and aspects is key to the studies that are being carried out.
"The course combined formal lectures as well as case studies which were conducted in Rwanda and in most developing countries. Attending the workshop has enhanced my professional skills and empowered me for my role at Partners In Health" he said.
The training sessions concluded with the presentation of certificates by Prof. Lisa Hirschhorn, Professor Feinberg School of Medicine, Northwestern University, Dr. J.D. Smith, Associate Professor, Spencer Fox Eccles School of Medicine, University of Utah and Dr Alemayehu Amberbir Assistant Professor and Head of Research Projects at IGHER.