UGHE Introduces World-Leading Anatomage Table to Medical School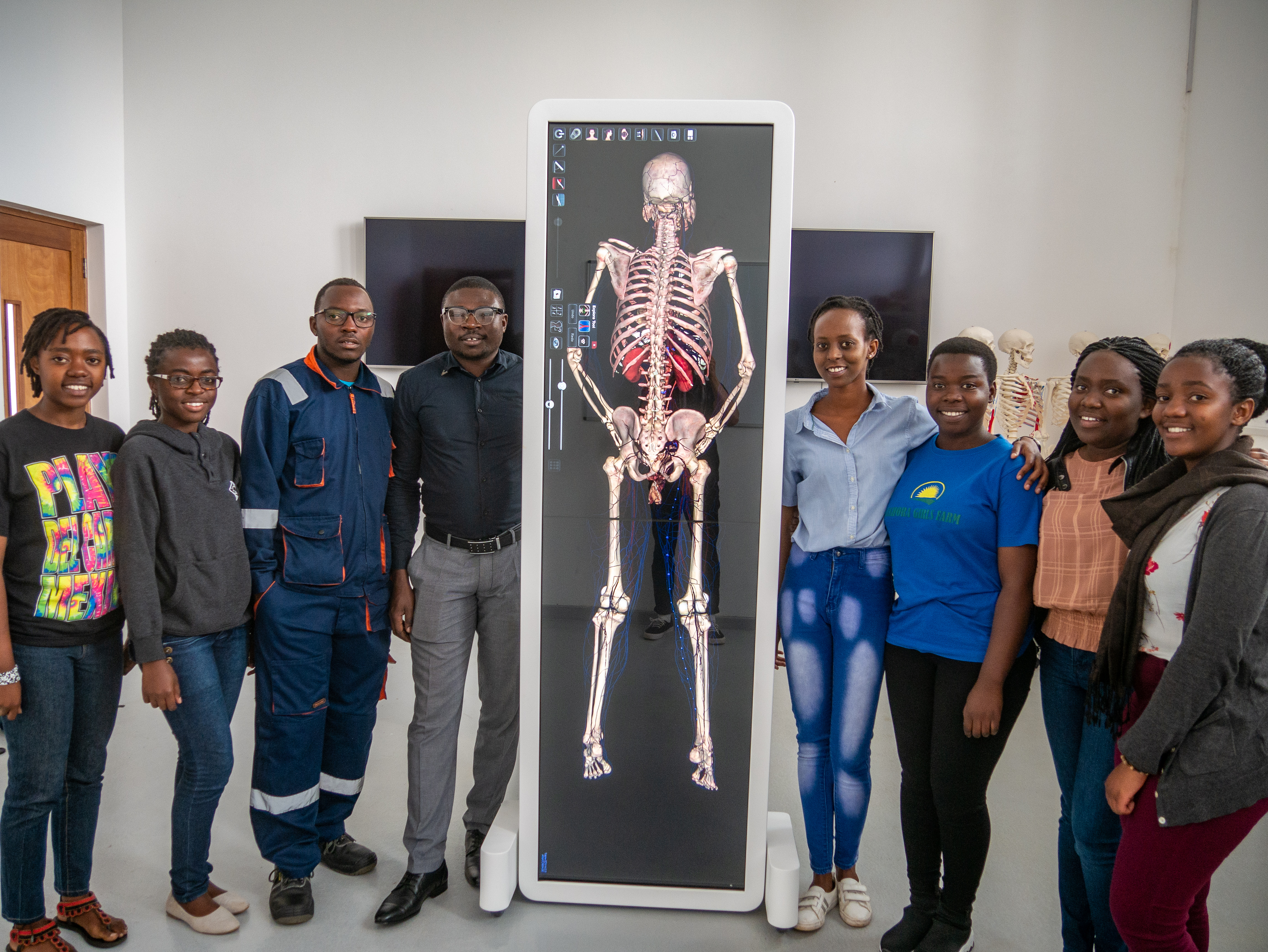 Students at the University of Global Health Equity will begin their science classes this year with a new tool that is revolutionizing the way medical students study the human body. The university has introduced the world's most advanced anatomy visualization system, the Anatomage Table, to its medical school in Butaro, Rwanda. The Silicon Valley device — the first of its kind in all of East Africa and one of only a few on the continent — significantly transforms the traditional way medical schools teach human anatomy and physiology.
"UGHE is committed to transforming health education and health service delivery by providing a world-leading and innovative curriculum," said Professor Abebe Bekele, the Dean and Deputy Vice Chancellor of UGHE. "This requires cutting-edge technology, and the Anatomage Table is a testimony to our commitment."
Described as a "virtual dissection machine," Anatomage utilizes a fully interactive multitouch screen to allow users to view three-dimensional renderings of the bodies of real patients, enabling students to perform "dissections" by cutting through layers of tissue and bone using a virtual knife to view the structures inside.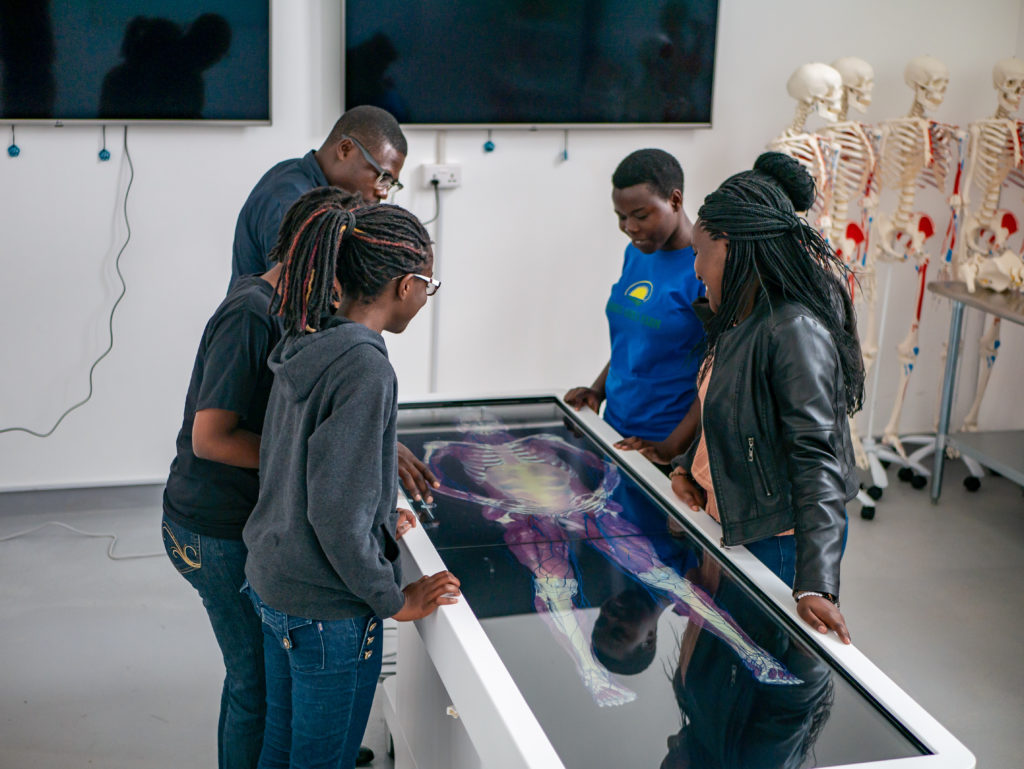 This new technology holds a number of advantages over the use of traditional cadavers, which have been utilized in medical education for hundreds of years. Cadavers are not readily available and preparing them to exact specifications, as well as maintaining them, requires the use of experts. Dissecting a cadaver is a long, difficult endeavor and many parts of the body are inaccessible or may be altered during the process. There is also an argument that tissues as seen in a dead body are quite different from those seen in living humans. This new technology affords students the most accurate representation of the human body possible without the physical limitations of a human cadaver.
"Medical education is rapidly advancing and medical and health professionals, who are expected to meet the world standard of quality and needs should be trained using world-class, advanced, and technology-inclined methods," said Dr. Joshua Owolabi, Head of Anatomy at UGHE. "Not only to give them the best learning opportunities and environment but to also indoctrinate them into the global culture of technology which has become indispensable to cutting edge research and services provision."
The Anatomage Table will be housed in the University of Global Health Equity Simulation Laboratory, which exists to give students the best tools available to enhance their medical education. The device will be complemented by high-fidelity mannequins, along with traditional methods of instruction including microscopy, use of models, dissections, and prosections to provide a fully-immersive educational experience for UGHE students.
"We have also invested in our simulation center, science laboratory, and access to books and journals," Professor Bekele said. "This table and the other equipment are available not only to our medical and health sciences students but also to students of the University of Rwanda and other medical schools in Rwanda"
UGHE continues to invest in building world-class facilities in order to provide the highest quality of education possible for our students. If you are interested in supporting UGHE's ability to enable students to study with the best tools available, please click here.