UGHE One Health Students Recommend Collaboration to Solve Global Health Challenges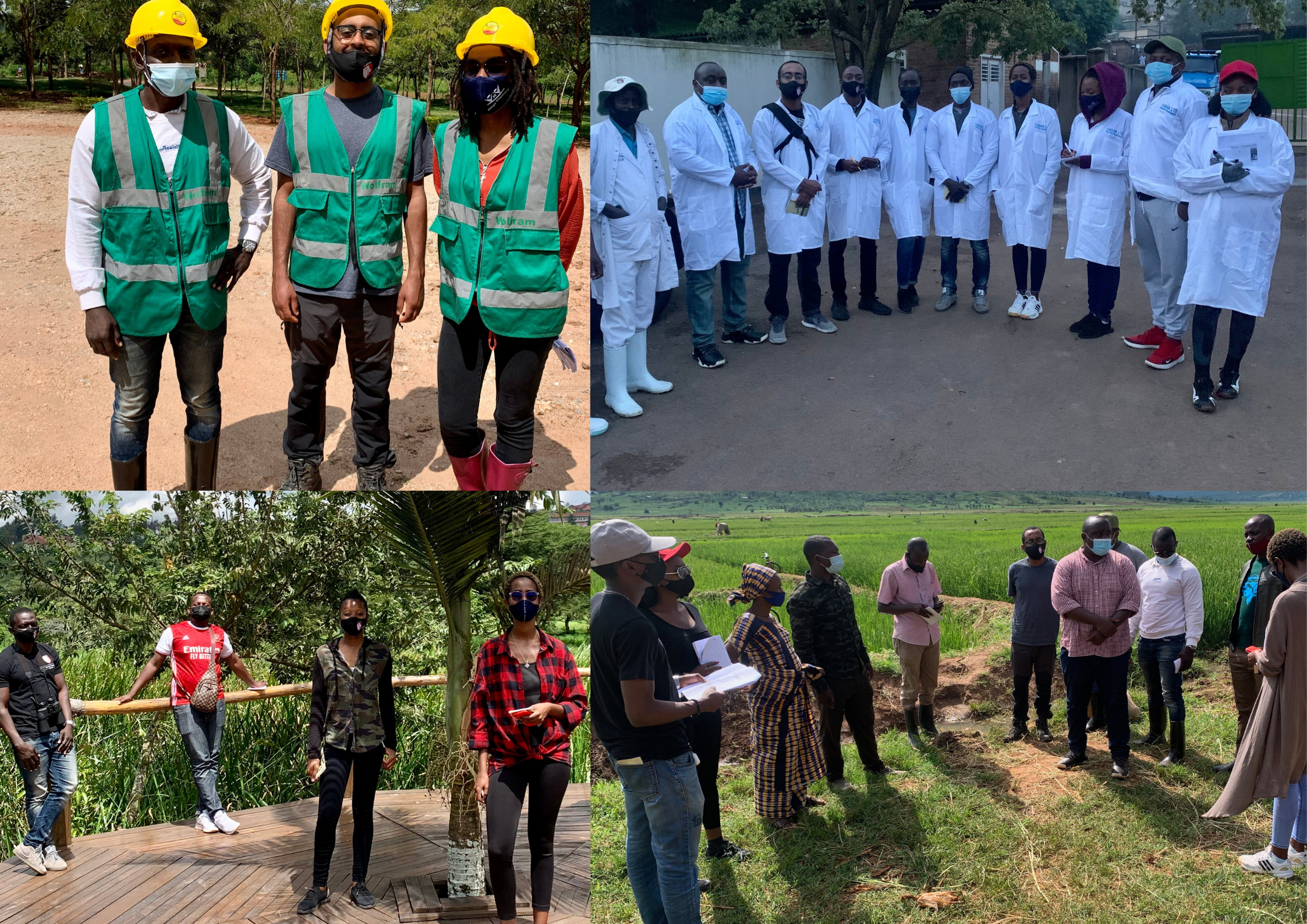 Class of 2021 Master of Science in Global Health Delivery (MGHD) students in the One Health option have underscored that institutions need to harmonize and strengthen collaboration in the application of the One Health approach as a remedy to health challenges that are threatening society.
The students made various recommendations after a six-day One Health Field School in April 2021 that included sites at a slaughterhouse, a poultry farm, a milk collection center, a mining site, a rice scheme, a crane rehabilitation center and a National Park in order to assess the interconnectedness and interdependence between human, animal, and environmental health.
At the slaughterhouse and milk collection center, the students observed how veterinary professionals quality-check meat and milk produced at the facilities to ensure that safe and hygienic products reach consumers. At these sites the number of infected animals, type of infections as well as prevalence and source of contaminated milk and meat are recorded. These are important surveillance data that may serve as a warning for bigger challenges for human, animal and environment health.
While the One Health approach is important, there is still a challenge because people do not yet fully understand how a particular action can be the root cause of a particular human, animal or environmental threat.
In clarifying this point, Yeukai Chikwenhere, MGHD'21 One Health graduate gave an example where before Akagera National Park got fenced, communities surrounding the park had challenges with wildlife such as elephants, destroying their crops; and lions killing their livestock. In retaliation, the community members devised methods to protect themselves such as the use of poison to kill lions which resulted in the extinction of lions in the park. "That alone should have caused a food chain imbalance ultimately upsetting the natural ecosystem," Chikwenhere explains.
Climate change is a global challenge that can lead to drought or lack of pastures for cattle leading to a reduction in the quantity and quality of milk and meat produced. These are challenges that were seen at the rice scheme, another site the students visited.
Ahamed Kallon MGHD'21 One Health graduate noted that due to drought in the Eastern Province, you will find that wild animals and domestic animals are sharing the same water drinking point and this may results in the propagation of various diseases such as Foot and Mouth Disease and Rift Valley fever to name a few.
It is clear that there is a need for cooperation between the Ministries and various agencies in finding a lasting solution that takes into account possible disease transmission among susceptible livestock species. If the disease strikes among the animals such as cows there will be a shortage of milk, meat and the little that is available is sold at a very expensive price since the demand increases while the supply has diminished. The solution must consider possible spillover of pathogens from a wildlife reservoir into human or livestock populations.
"From these examples, it is undeniable that human health is dependent on the health of animals and our shared environment. The impact of poor practice from one activity can affect the other on a grand scale" said Happy Kampire, another MGHD'21 One Health student who participated in the module. "For example, deforestation from mining activities may contribute to the droughts which causes a shortage of suitable feed for cows, and which affects the availability of milk for human consumption. Therefore, we need a multisectoral and transdisciplinary approach that takes into consideration the lives of all living beings and our shared environment." Kampire added.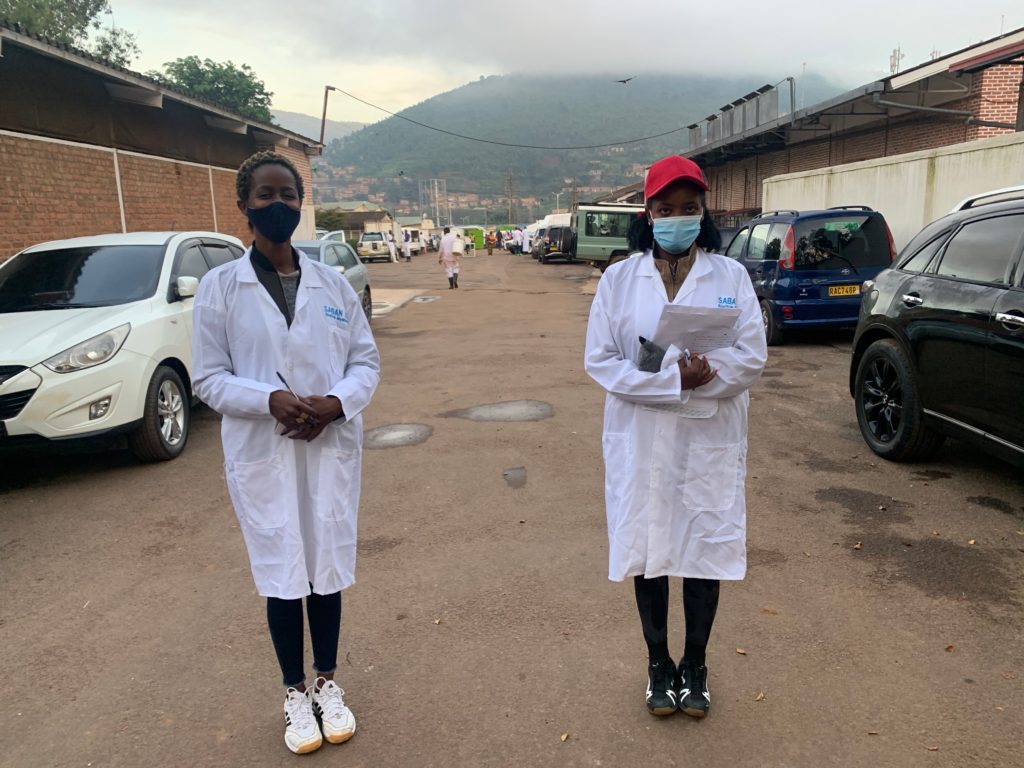 There are opportunities that can be exploited to establish harmony between humans and animals in their shared environment. An example is a water harvesting system that uses tanks as one way to adapt to climate change impacts such as drought.
"Raising awareness over individual contributions towards climate change as well as possible actions to implement at local levels can help mitigate climate change and thus reduce all challenges associated with it. Last but not the least, the milk collection centre needs to implement proper hygiene practices by adopting suitable sanitation facilities such as handwashing stations with soap around the center and proper latrines to avoid transmission of diseases" Valentine Ndacyayisenga said.
The field school which was conducted in April 2021, was an overarching opportunity to connect One Health in theory to the daily people's lived experiences.
UGHE's MGHD One Health track prepares global health leaders with a broad base of knowledge as well as cross-cutting skills directed towards improving the health of animals, the environment and humans through a transdisciplinary, multi-sectoral and holistic approach.
***
Applications for UGHE's MGHD Program class of 2023 with options available in One Health, Health Management and Gender, and Sexual Reproductive Health are now open and we encourage you to apply here before 4th February 2022.