UGHE Receives the ASPIRE to Excellence Certificate of Merit in Simulation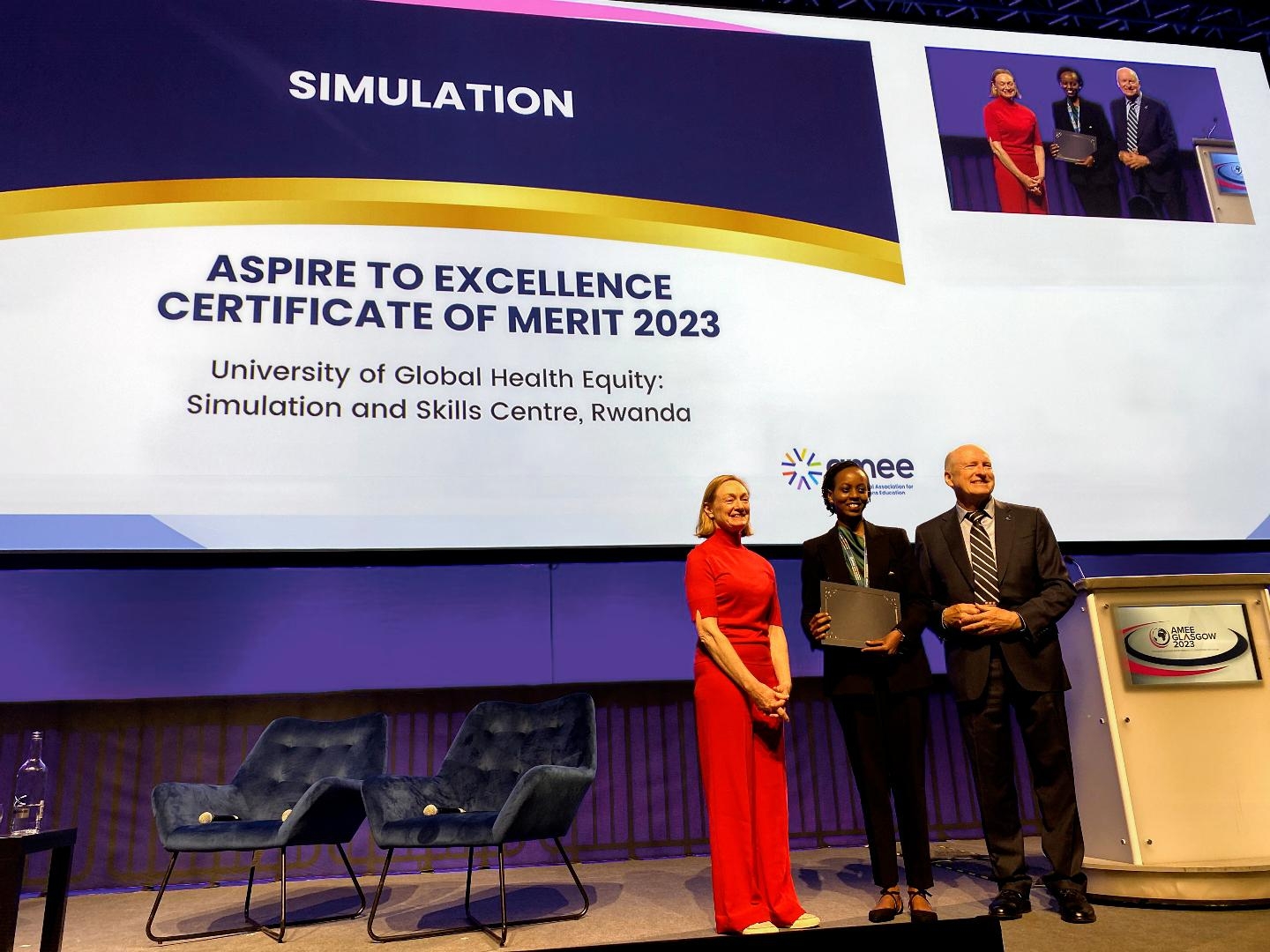 The University of Global Health Equity (UGHE) celebrates a remarkable milestone as its Simulation and Skills Center has been recognized with the 2023 ASPIRE to Excellence Certificate of Merit in Simulation.
Announced at the 2023 AMEE Conference in Glasgow on August 28, this esteemed recognition from the Association for Medical Education in Europe (AMEE) reinforces UGHE's commitment to redefine medical education standards on a global stage.
Showcasing best practices in simulation-based medical teaching in healthcare professions education, the honour of receiving this certificate spotlights UGHE's long-standing reputation for excellence.
Reflecting on the award, Prof/ Daniel Seifu, Dean of Research, Innovation, and Quality at UGHE, echoed the sentiments. "This award doesn't just celebrate our state-of-the-art facilities" Dean Seifu emphasized, "It recognizes our adaptability and our unwavering dedication to bridging the gap between academic knowledge and on-ground healthcare solutions, especially given our remote location. This is how we ensure our students make a real difference in their communities."
Located in Burera district – Rwanda, UGHE, established in 2015, bore witness to a unique vision. The university aspired to be more than just a place of learning; it aimed to be a crucible where the next generation of global health leaders would be molded. Today, with its flagship programs like MBBS/MGHD dual program, UGHE has consistently demonstrated its dedication to integrating practical skills with theoretical knowledge.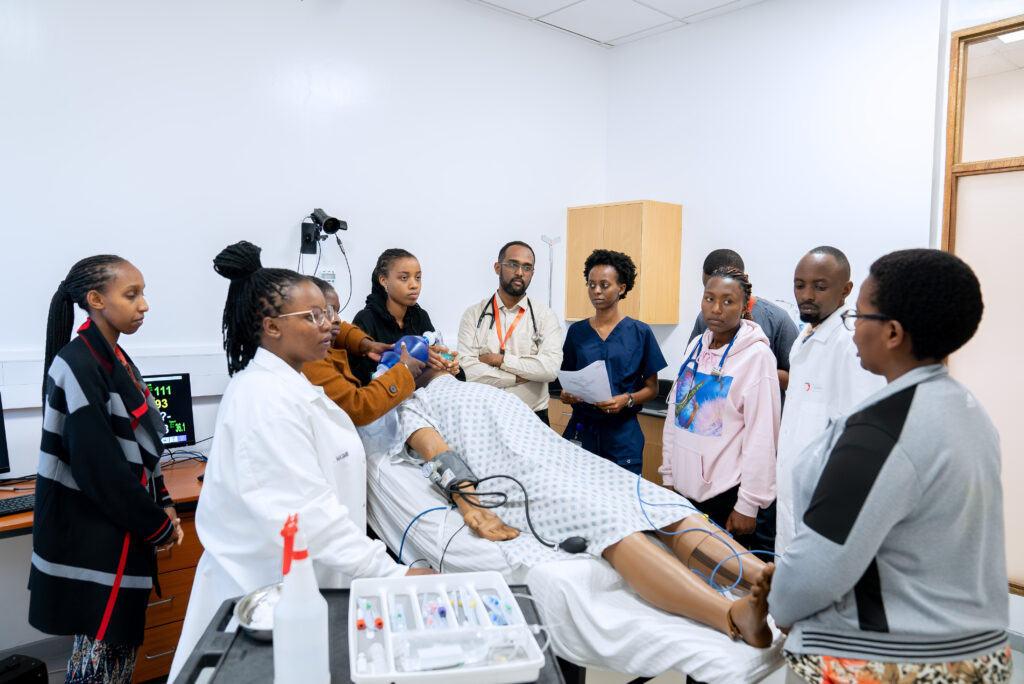 The Simulation and Skills Center is an epitome of UGHE's innovative approach. Launched in 2019, the simulation program has garnered praise for its embeddedness in the MBBS/MGHD curriculum, which is crafted in response to local requirements. Demonstrating a commitment that goes beyond the norm, the institution has shown immense support both in terms of infrastructure and development opportunities for faculty. A mix of international and local collaborations has fast-tracked the development of simulation expertise and practices at UGHE.
Reflecting on this remarkable journey, Dr. Ornella Masimbi, Manager of the Simulation and Skills Center at UGHE, commented, "Our unwavering commitment to healthcare excellence is exemplified by the Simulation and Skills Center at UGHE. Despite the logistical and resource challenges that often limit advancements in remote settings, UGHE has risen above, investing in world-class simulation equipment and high-quality training. This award recognizes the incredible work of our faculty and staff and the transformative impact Simulation-Based Education has on our learners' educational journey."
Earning such recognition at the AMEE conference serves as an affirmation of UGHE's pioneering approach to medical education. With a short span since its establishment and its remote location, UGHE's ability to rapidly innovate and adapt has positioned it as a beacon of inspiration for institutions regionally and globally. As UGHE continues its journey, its blend of innovative learning and deep-rooted community engagement promises to sculpt a brighter future for healthcare education.