UGHE Students Visit Mahama Refugee Camp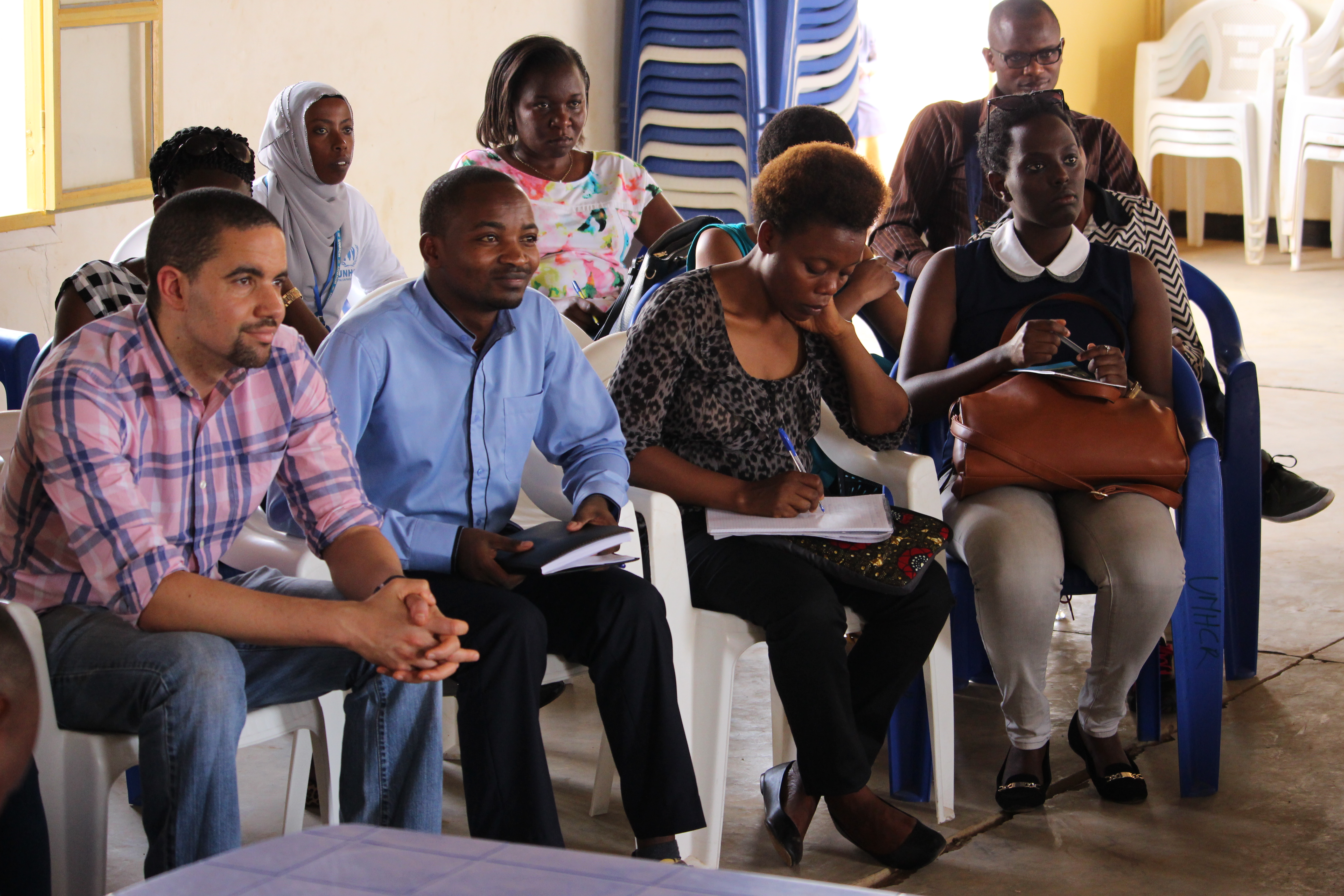 Orderly lines of homes and shelters stretch far down crowded, uniform roads at Mahama Refugee Camp in southeastern Rwanda, where more than 55,000 people have arrived since 2015 after fleeing political unrest and violence in Burundi.
The turmoil has displaced more than 400,000 Burundians across Rwanda, Tanzania, Uganda, and the Democratic Republic of the Congo, according to the United Nations High Commissioner for Refugees. The U.N. agency oversees Mahama, in conjunction with the government of Rwanda's Ministry of Disaster Management and Refugee Affairs.
Dr. Agnes Binagwaho and about 20 students from the University of Global Health Equity (UGHE) visited Mahama on a hot day in mid-September. UGHE is a Partners In Health (PIH) initiative, with several sites in Rwanda. Binagwaho is the university's co-founder and vice chancellor, senior lecturer in global health and social medicine at Harvard Medical School, and former Rwanda Minister of Health.
She said raw emotions from people's displacement were starkly evident at the camp.
"This is a crisis of recently traumatized people, and it's still ongoing," Binagwaho said. "Even if we are happy that they have a house, that they have access to basic sanitation and basic care, it is row upon row of people who are suffering, and you can feel it."
For students in UGHE's new cohort, the visit to Mahama was a powerful introduction to global health equity, and inequity, during their first week of class. The visit was part of students' intensive opening to the semester. The week also included a visit to a malnutrition treatment site—and homes of families with children in a malnutrition program—near PIH-supported Rwinkwavu Hospital, a few hours northwest of Mahama.
[Read the full story at PIH.org]