Meet this Year's UGHE Summer Bootcamp Participants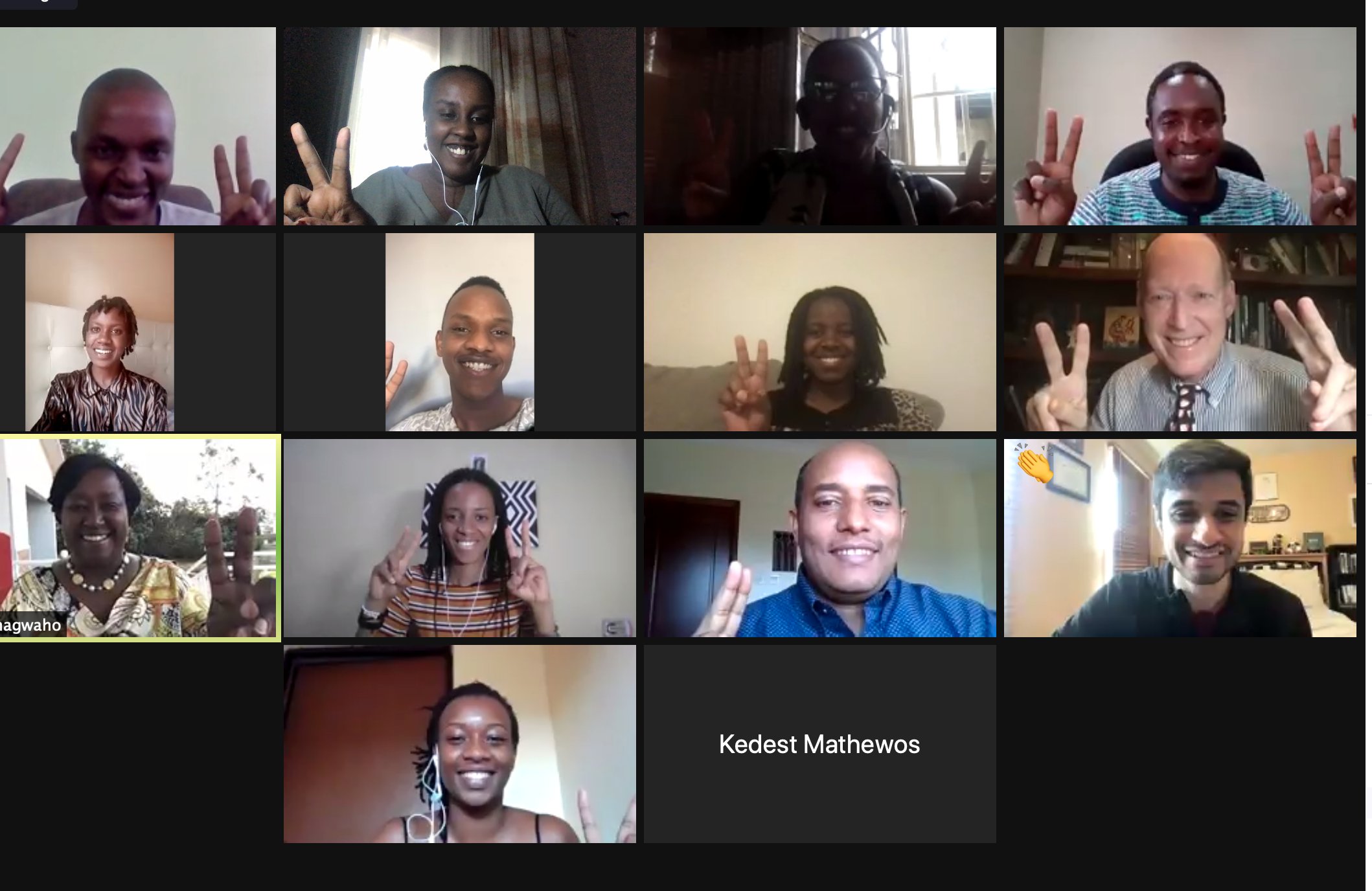 Nine Dynamic Weeks of Intensive Global Health Training, Hosted by the Office of the Vice Chancellor
In mid-June this year, UGHE was pleased to welcome a new cohort of interns for its Summer Bootcamp, a nine-week, intensive training program hosted by the Office of the Vice-Chancellor. Convening virtually this year in respect of COVID-19 measures, the structured short course aims to develop young global health leaders' understanding of equity in health systems building and health care delivery, leveraging the model of Rwanda's resilient health system.
As with previous cohorts, the 2021 interns have benefitted from direct touchpoints with global health leaders and experts across a variety of different fields, evidence-based learning through case study exposure, as well as end-to-end training in developing a research proposal and write-up. Now, in their final weeks ahead of the program's culmination in mid-August, we meet the cohort and hear a little about their experiences so far.
Meet our 2021 Summer Bootcamp Interns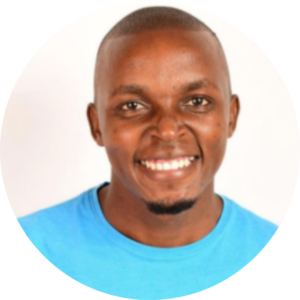 Ombaka Brian
Kenya
Brian is passionate about health care and the role communities play in building resilient health systems. He holds a BSc in Biochemistry and Molecular Biology from Jono Kenyatta University of Agriculture and Technology and is currently pursuing a Ph.D. in Epidemiology at Kenya Medical Research Institute, Graduate School. As a young health care professional from Kenya and a future global health expert; he is glad to be part of this year's summer boot camp at the University of Global Health Equity.
"Integrated health programing is critical in ensuring the sustainability of health systems". In the next five years, I see myself in a position with more responsibilities in the global health arena. The summer boot camp has prepared me to apply a global perspective when managing health programs."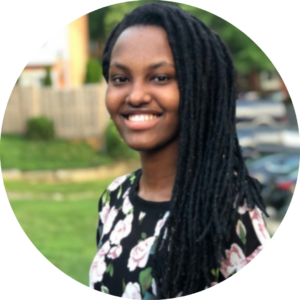 Gloria Mpundu
Rwanda
Gloria Mpundu is a rising senior at the University of Pennsylvania studying nursing and minoring in global health. As part of the UGHE summer bootcamp, Gloria is working on a research project that explores gender sources of sexual and reproductive health information. Gloria hopes to pursue a career in research and is grateful for the opportunity UGHE has provided to expand on her research skills.
"Before I joined the summer bootcamp, I had limited knowledge about the Rwandan healthcare system. I now know how different sectors such as religious organizations, NGOs, the ministry of health, Rwanda Biomedical center as well as healthcare professionals especially community healthcare workers are working together towards achieving health equity. I have been working on a research project exploring gender differences in sources of sexual and reproductive health among African youth so I have been learning how to conduct desk reviews, literature search and I have gained analytical and writing skills. I hope to become a nurse researcher and my participation in the bootcamp is undoubtedly a stepping stone to my dream career."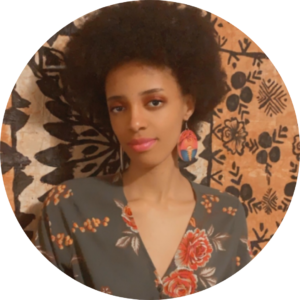 Tharcille Tuyisenge
Rwanda
Tharcille Tuyisenge is a rising senior student at Quest University Canada, pursuing a Bachelor of Arts and Science focusing on global health equity. She is passionate about research related to strengthening healthcare systems in Africa. Her academic interests extend to social and tropical medicine. During her time at Quest University, she engages with multiple research projects exploring how social and economic conditions impact health, disease, and the practice of medicine in Africa. She has spent numerous hours working with NGOs providing primary services to vulnerable communities. She plans to pursue a career fostering a healthier society by ensuring easy access to medical products. Tharcille loves to embrace systems thinking, diversity, and change. In her free time, she likes to write stories and read books.
"One of the things I have learned from the Summer Bootcamp is that community health workers are an integral part of equitable healthcare services delivery. They are heroes bridging the gap between the healthcare system and the community. It is, therefore, essential to train and support them. I plan to use my knowledge learned from the Summer Bootcamp by advocating for equitable access to health care and bringing attention to diseases including NTDs, Tuberculosis, Malaria, and AIDS that disproportionately affect the most impoverished communities globally."
Tuyikunde Joel
Rwanda
Tuyikunde Joel is a Global Challenges major at African leadership University with a concentration in Healthcare. He is passionate about Mental Health and availing of mental health services in African communities.
"The Summer Bootcamp is helping me network and collaborate with a variety of other health professionals and global health leaders. I'm learning daily from their approach, what strategies they employ, and how they go about implementing impactful policies. After the bootcamp I plan to deep dive into research to better understand how and why other countries are successfully tackling the global health challenges via human-centered solutions, and then how this can be widely applied across other geographies."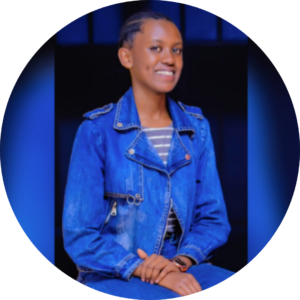 Mignonne Umurerwa
Rwanda
Mignonne Umurerwa is an undergraduate student in clinical medicine and community health at the University of Rwanda. She is also the President of the Clinical Officer Students Association in Rwanda (COSAR) and a member in charge of Advocacy and Humanitarianism for the International Federation of Physician Associate and Comparable Students' Association (IFPACS). She aspires to serve people as a future healthcare practitioner, she is eager to provide essential services and high-quality care that will promote health, prevent diseases, and improve the quality of life based on primary health care approach. Her interests are to gain more awareness of the global health challenges.
"The important thing I learned is that equity, inclusiveness, good governance, adaptability, and efficient utilization of limited resources serve as cornerstones for countries' health systems. At the end of the program equipped with a strong understanding of global health equity, equitable health interventions, and how the Rwandan health system model works to ensure no one is left behind, I plan to apply this knowledge in my future career by giving efforts to improve health equity, make it systemwide and leadership-driven priority and initiate evidence-based approaches towards restoring health equity."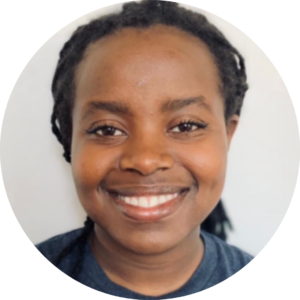 Josée Gloria
Rwanda
Iyonsaba Gloria is a rising Junior at the University of Pennsylvania majoring in Nursing and planning to minor in Global Health. She aspires to be a nurse who brings happiness and wellbeing to others. She strives for equal access to healthcare and resources for all by understanding the major factors contributing to health disparities among the disadvantaged and vulnerable communities globally. She also holds a strong interest in community work, where she volunteers and participates in community-based events that promote health education in her community. In her free time, Gloria enjoys reading and traveling to explore new cultures and environments.
"One key takeaway from the Summer Bootcamp is that building better and strong healthcare systems require good leadership, collaboration, evidence-based practice, and putting the well-being of people at the center of policymaking. I will use all the knowledge from the Summer Boot Camp to improve how I provide care and advocacy for people from different backgrounds."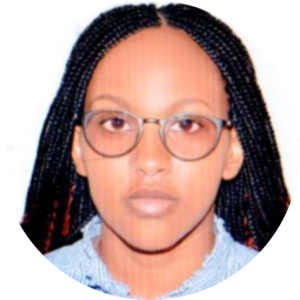 Liliane Mutoni
Rwanda
Lilliane Mutoni is a final year student at African Leadership University undertaking a bachelor's degree in Global Challenges, majoring in Healthcare. She is passionate about Mental health with a personal mission to change the outlook on Mental health in her community here in Rwanda.
"During the course of my undergraduate studies at my University, the key principles to conducting good research were taught. Yet, I never had an in-depth experience. This internship has been so eye-opening. It's given me an opportunity to participate in hands-on activities while being challenged by some of the most knowledgeable experts in this field. This setting is where real learning takes place. In the future, I plan to undertake more research on Mental health which is where I believe in-depth research and representation of innovative findings will be required and I'm eager to use what I've learned during this internship to improve my communication skills through research and get as innovative and creative as I can get."
Find out more about this year's UGHE's Summer Bootcamp here, and stay tuned for information and application details for next year's intern intake.