UGHE Vice Chancellor recognized in newly-announced 2020 100 Most Influential African Women List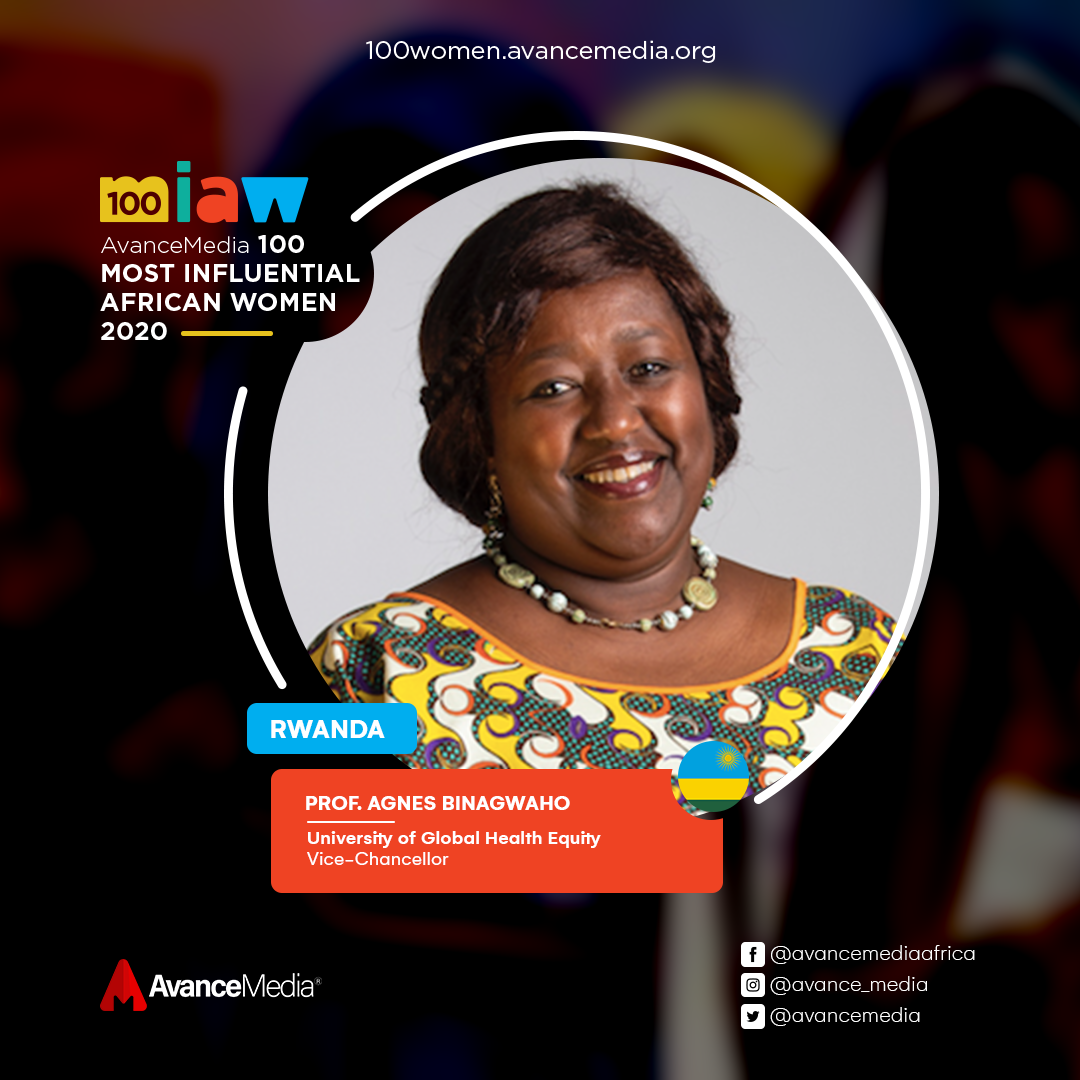 The second iteration of Avance Media's 100 Most Influential African Women list hosts an impressive cross-section of Africa's most prominent female trailblazers. Hailing from 24 countries globally, these 100 women represent diverse career backgrounds ranging from diplomacy, politics and activism, to entrepreneurship, business leadership and entertainment. Recipients of this accolade were judged across a range of criteria spanning excellence in leadership and performance, notable personal accomplishments, a commitment to sharing knowledge, and finally, a record of breaking the status quo.
UGHE's Vice Chancellor, Prof. Agnes Binagwaho, is among those named in this year's Most Influential Women list, an accolade that, based on the selection criteria, comes as no surprise. Her leadership roles have been manifold, positions that she has used effectively to drive significant gains across global health, gender equity, and education both in Rwanda, and internationally.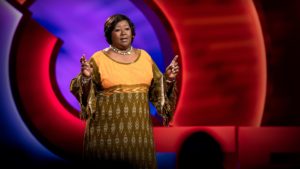 From 2002 to 2016, first, as the Executive Secretary of the Rwandan National AIDS Control Commission and then, as the Minister of Health, Prof. Agnes alongside health professionals helped transform the country's health care system. Under her robust leadership, all contributed to implementing national policies by advancing the human right to health in Rwanda, equitable access to care with a focus on the most vulnerable, reduced by half HIV infections, dramatically cut maternal and child mortality rates, and helped double life expectancy for Rwandans. Her work with her team fighting for provision of HPV vaccinations for Rwandan girls contributed to a staggering success story; 93 percent of eligible girls vaccinated, a figure many high-income countries would struggle to compete with.
Now, as Vice Chancellor at UGHE, her commitment both to knowledge sharing, and empowering the next generation is evident in every area of the university's output. As a role model, she soars; many of this year's graduating masters (MGHD '20) class from UGHE cited their Vice Chancellor as an inspirational figure who has helped shape, challenge and ignite their upcoming roles as tomorrow's global health leaders, and proved to the female cadre that they too can be on the forefront of equitable change and global decision-making, with a focus on vulnerable populations.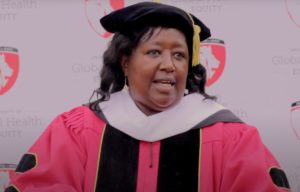 This same sentiment is echoed by the staff, faculty and campus workers who, under her leadership, are motivated to drive forward both the university's ambitious vision, and promote positive change in their own communities, countries and across the world. She now teaches how to build a robust health sector like the one she helped to build alongside thousands of Rwandan health professionals, that which is now implementing a successful response to COVID-19. This example of Rwandan national preparedness and response is recognized globally as an example for wealthier, better-resourced countries to model their own responses around.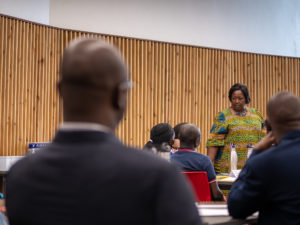 The Avance Media ranking was established along this same arc – to prove to the new generation that they too can become powerful influencers to promote social justice and equity on the global stage. Prof. Agnes' commitment to gender equity has been lifelong, but more recently has manifested itself in the launch of UGHE's Center for Gender Equity, the UGHE Mentorship Program, and the UGHE-hosted Women Leaders in Global Health Conference which, taking place in Rwanda in November last year, united female leaders and learners from 83 countries globally around the same mission; that of advancing gender equity in health leadership and improving health for all.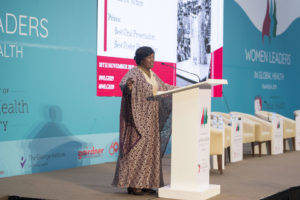 Notably, and in line with the Avance Media selection criteria, Prof. Agnes is committed to changing, and challenging the status quo. Currently women make up 70% of the global health workforce, yet only 25% of senior roles, a gap that Prof. Agnes is committed to address within the expanding global student body at UGHE and in establishing a framework of positive discrimination towards female applicants to UGHE's competitive programs. Empowerment of women and other vulnerable populations is central to all that she does — from empowering a network of community health workers whilst serving as Minister, to nurturing an equitable health workforce within UGHE's alumni — and her recognition in this list will, she hopes, help to inspire more women to pursue ambitious dreams for the future.
UGHE are delighted that its leadership is featured in this distinguished list, alongside a host of inspirational female trailblazers in Africa, all advocating for social good across the world. You can view all the profiles of the 2020 100 Most Influential African Women, and more information about the ranking here.