UGHE's 2nd Annual Hamwe Festival Brings Together Global Health Experts and Artists from 20+ Countries to Address Mental Health and Social Justice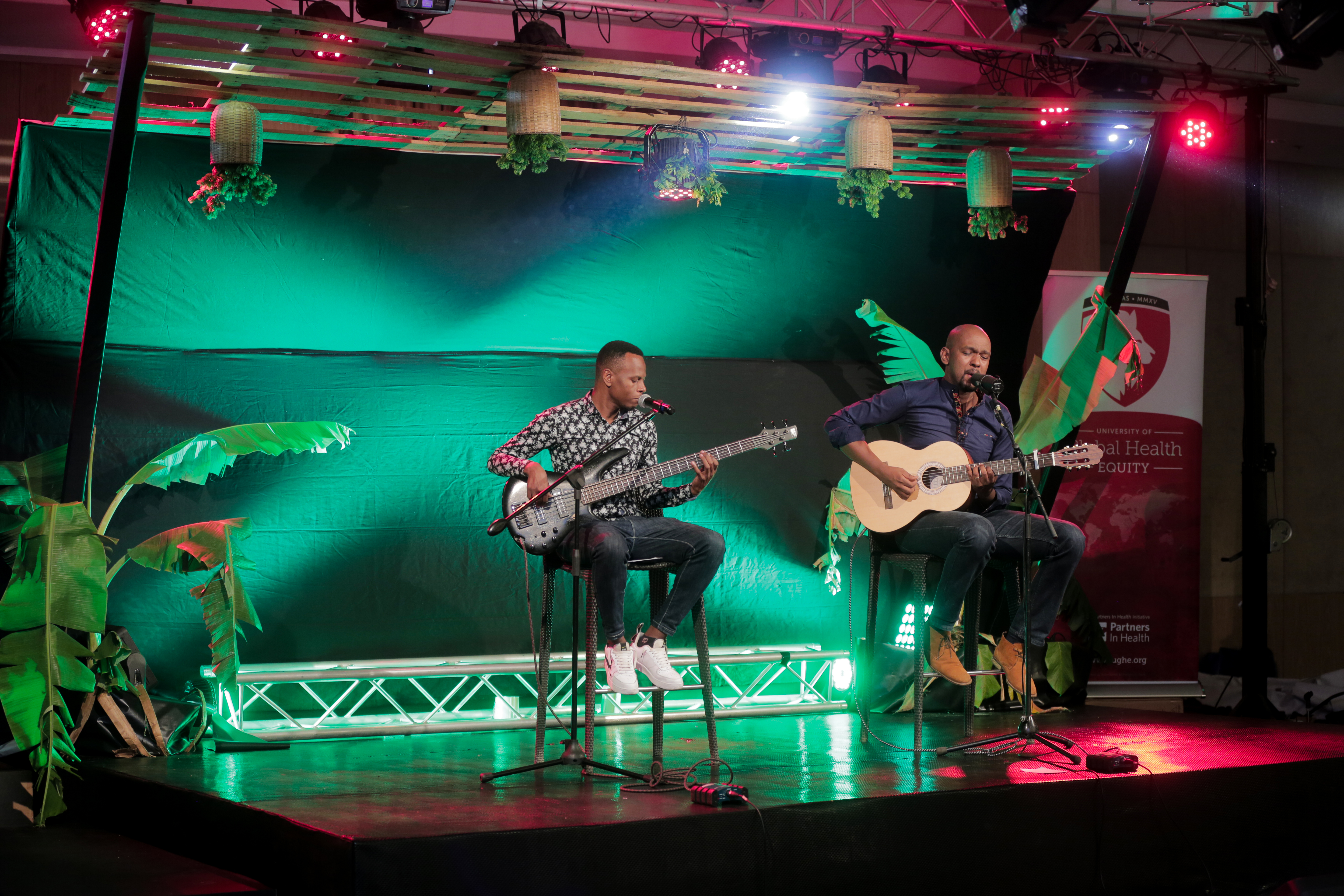 The Five Day Online Festival Highlighted The Roles of Art, Culture, and Decolonization in Mental Health
KIGALI, RWANDA – The University of Global Health Equity (UGHE) successfully concluded their second annual Hamwe Festival online with their closing ceremony on Sunday, November 15th. The five day virtual festival, which took place from Nov. 11 to Nov. 15, featured more than 60 speakers and artists from over 20 countries and 5 continents, in live performances, digital exhibitions, film screenings and panel discussions about mental health and social justice. Over the course of the event, nearly 10,000 participants from over 50 countries around the world joined to engage in this discussion.
Hamwe Festival launched last year in Kigali, Rwanda and drew more than 3,000 participants to its inaugural event. This year due to the COVID-19 pandemic, the festival was held exclusively online and allowed for participants around the globe to take part. Under this year's core theme of Social Justice and Mental Health, the dynamic five day event explored the roles of art, culture, and decolonization in mental health.
"This pandemic has brought about many problems that are linked to mental health and social justice. At UGHE we are using Hamwe Festival to explore the collaboration between the creative industries and the public health sector to ensure that we use all known methods to improve mental health outcomes." said Prof. Agnes Binagwaho, UGHE Vice Chancellor.
"We need to engage the community. We need to engage the entire community for the prevention of mental disorders. To address it we need an intersectionality model. It is very critical that the public be involved. This is all of our responsibility," said the Rwandan Minister of Health Hon. Dr. Daniel Ngamije.
Featured speakers included Rwanda Minister of Health Hon. Dr. Daniel Ngamije, Rwanda Minister of Youth and Culture Hon. Rosemary Mbabazi, Rwanda Minister of State for the Ministry of Health Hon. Dr. Tharcisse Mpunga, UGHE Chancellor and Partners In Health Co-founder Dr. Paul Farmer, UGHE Vice Chancellor Prof. Agnes Binagwaho, Partners In Health CEO Dr. Sheila Davis, Wellcome Trust Head of Mental Health Priority Area Prof. Miranda Wolpert, and Miss Rwanda 2020 Nishimwe Naomi.

Artists included award-winning South African artist Tsoku Maela, Nigerian documentary photographer Etinosa Yvonne, Rwandan singer-songwriter Kaya, Moroccan poet and novelist Soukaina Habiballah, and many more. Expert speakers include Victoria Tischler, professor of arts and health at the University of West London, Lisa Ndejeru, a Rwandan artist and psychotherapist, Mary Bitta, a Kenyan mental health researcher, and other mental health experts from around the world.
"What has most impressed me about Hamwe Festival's program is that it covers the full range of creative endeavours that can give us both insights and potential solutions to global health problems. We have been really impressed by how UGHE has linked science, the creative arts and social equity in such interesting ways. "- Prof Miranda Wolpert, Wellcome Trust Head of Mental Priority Area.
This year, Hamwe Festival announced a partnership with Wellcome, the independent global charitable foundation, as part of Mindscapes, their international cultural programme about mental health. Wellcome supports scientists, takes on big health challenges, campaigns for better science & helps everyone get involved in research. Moving forward, Hamwe Festival and Wellcome Trust will continue to work together to engage the public at-large on conversations around mental health, social justice, and the role of arts in health. This includes researching the role of creativity in health care through UGHE and exploring further ways to improve health outcomes through the arts.
View the replay of each Hamwe Festival day below: