UGHE's Bwiza Initiative Increases Access to Menstruation Knowledge and Affordable Sanitary Pads Among High School Girls in Butaro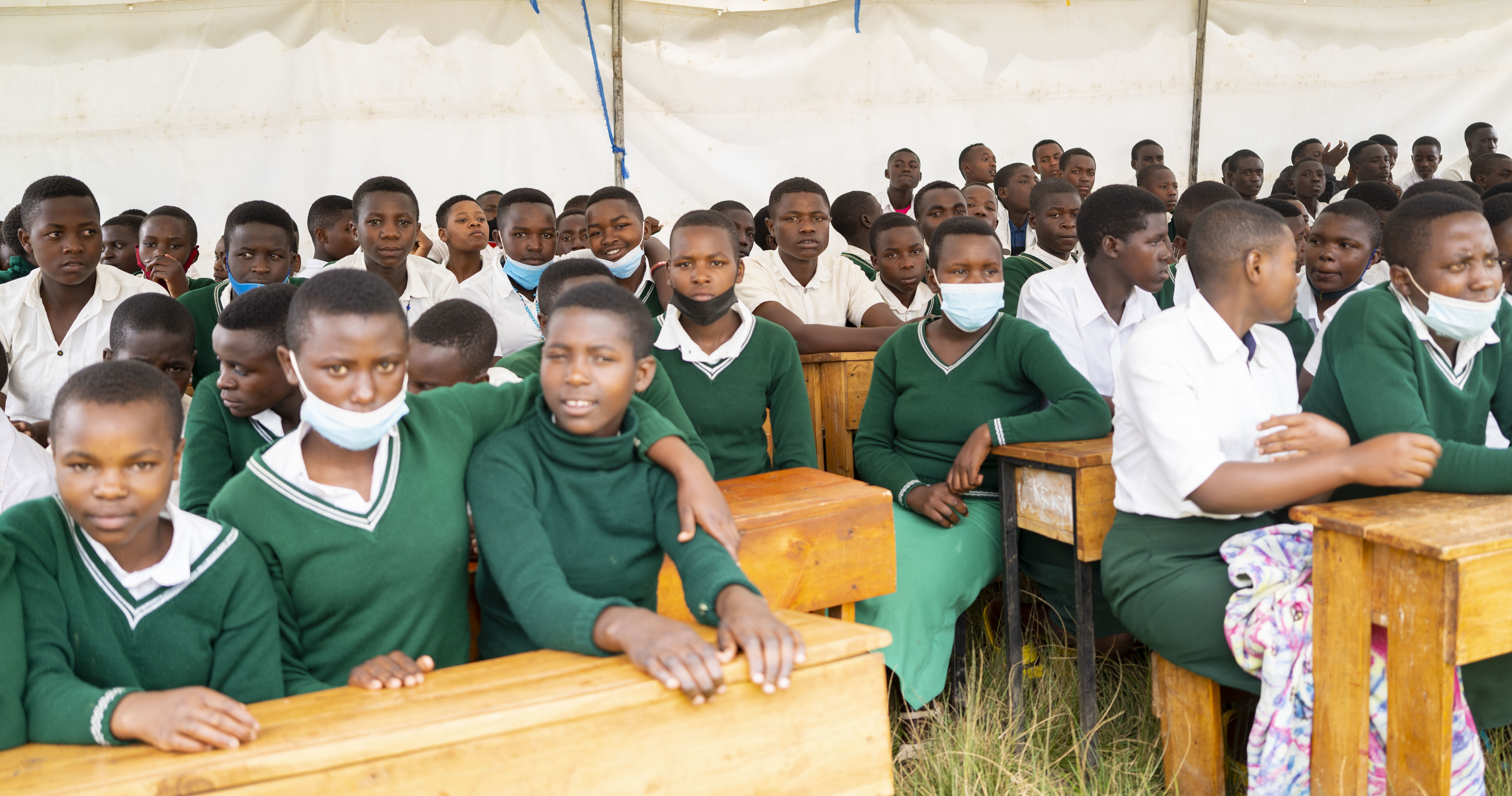 Through the existing partnership between the Department of Community Health and Social Medicine with high schools in Butaro, a study was conducted to better understand menstrual knowledge and attitudes among high school students, as well as menstrual practices among high school girls.
Sandra Isano, Lecturer and Coordinator of Community Based Education in the Community Health and Social Medicine Department at UGHE reflects on the findings from the research. She says, "among other challenges identified, we learned that when menstruating, schoolgirls in Butaro would rather stay home than be uncomfortable, inactive, and embarrassed due to lack of sanitary pads." To address these issues, UGHE launched the "Bwiza Initiative" at Groupe Scholaire Nyamicucu in Butaro, Burera District on April 28, 2022.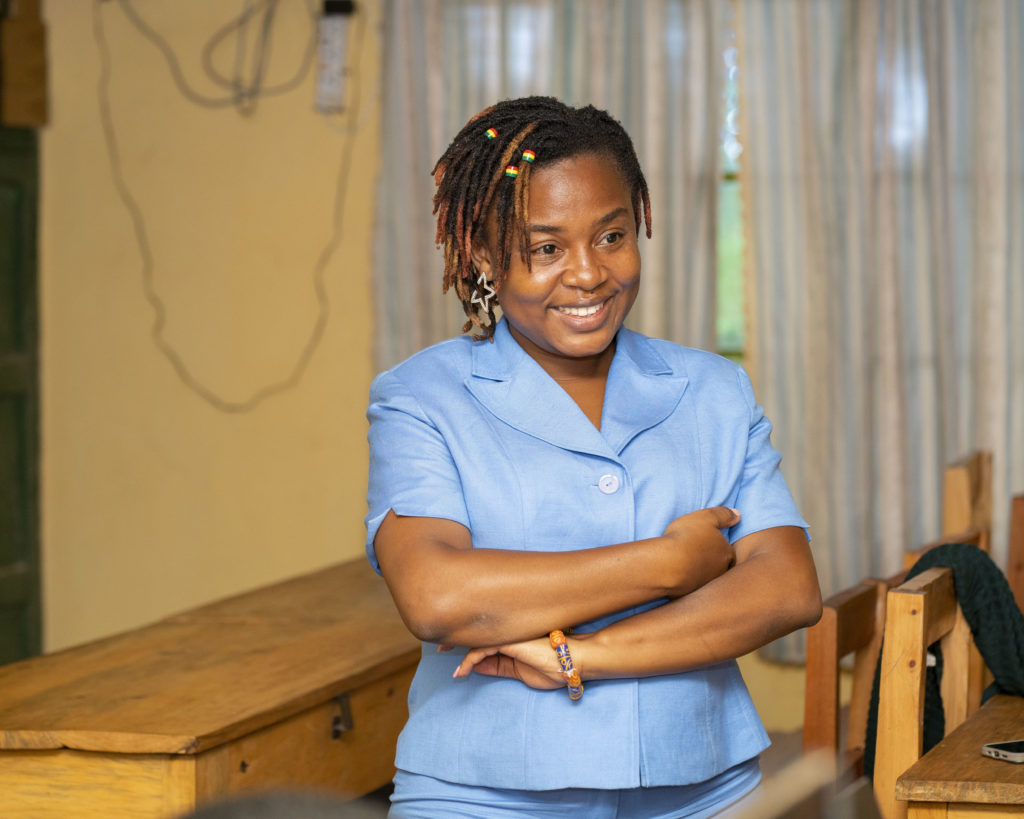 The Bwiza initiative seeks to empower female high school students across the Butaro Sector and other sectors within Burera District through education on good practices for managing menstrual hygiene, and training on innovative ways to make their own reusable sanitary pads. An inclusive approach was applied in this initiative to allow boys and teachers receive education on strategies to support menstruating girls.
In addition, SRH clubs were established in schools to promote gender, sexual, and reproductive health education among students and teachers. Girls will learn about the biology of menstruation, menstrual hygiene, management practices, and their sexual and reproductive health rights in the clubs. They will also gain practical knowledge on how to make reusable pads.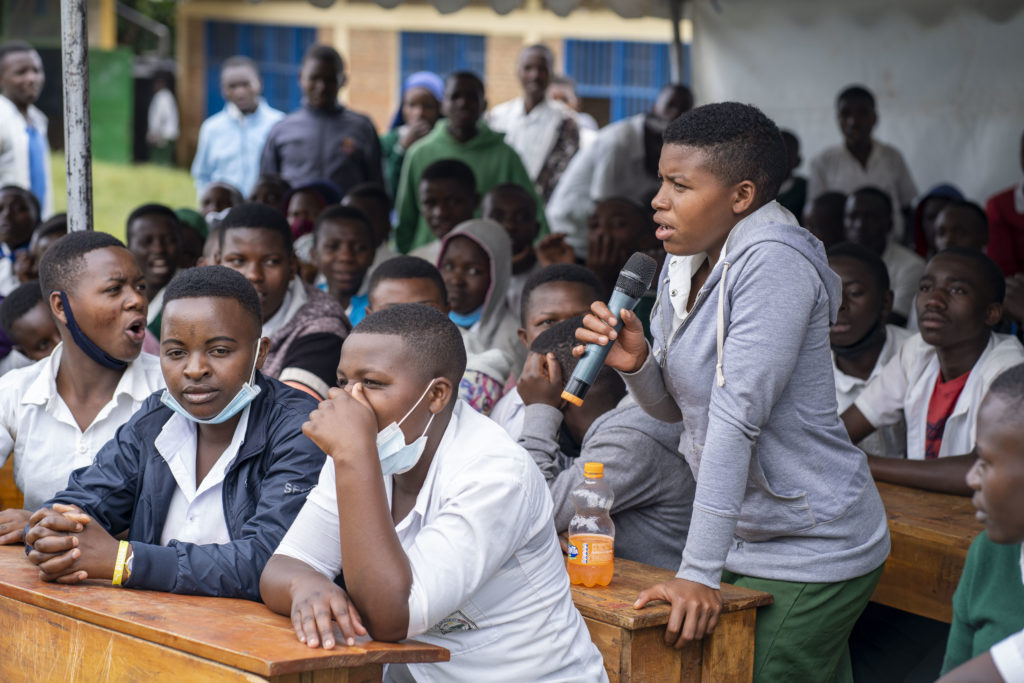 In response to this initiative, the Students Representative at GS. Nyamicucu, Immaculee Niyomukiza states, "The first major benefit of this project is that it will help us improve our hygiene. We may not have enough sanitary pads at times and must improvise accordingly. However, through the project, we will learn how to make more pads and pass on our knowledge to other girls who are not part of the club."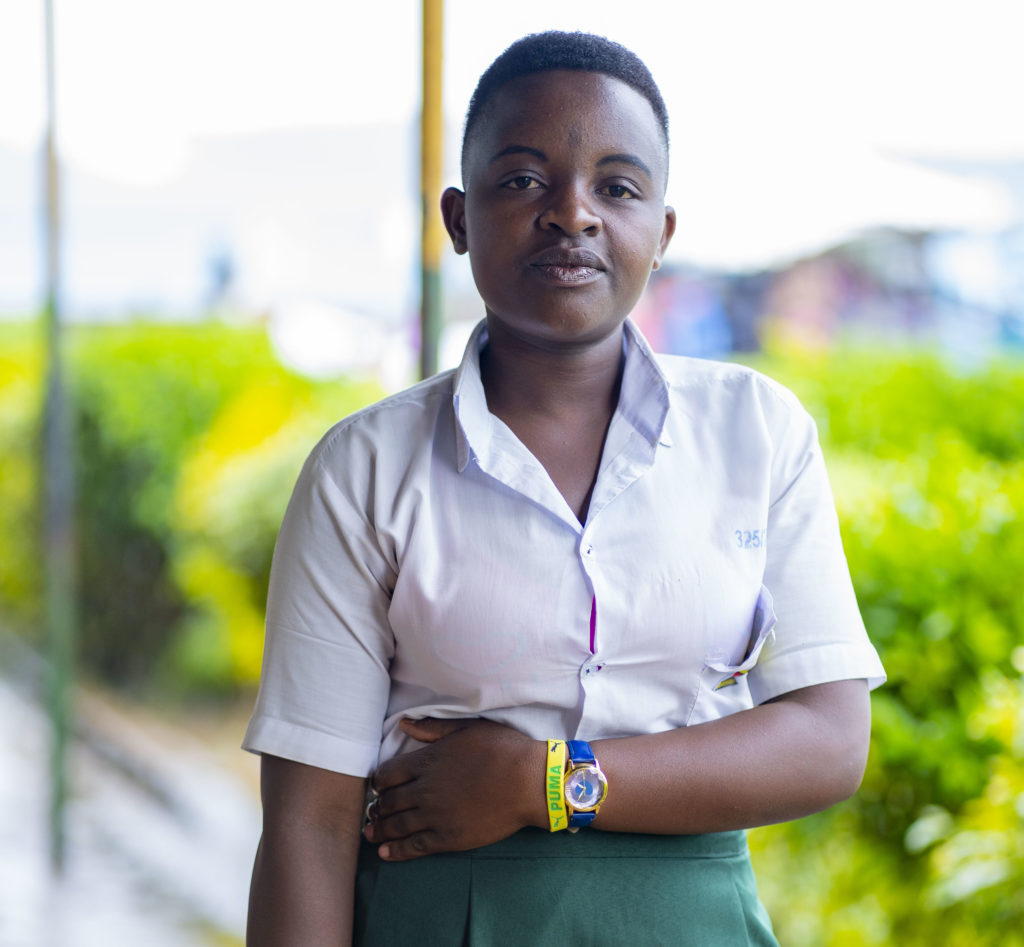 "Providing menstrual hygiene management education to both girls and boys will improve the girls' overall health by dispelling taboos and myths. Our ultimate goal is to increase secondary school girls' access to sanitary pads and menstrual health education" says Prof. Akiiki Florence Bitalabeho, Assistant Professor and Head of the Godley-St.Goar Department of Community Health and Social Medicine.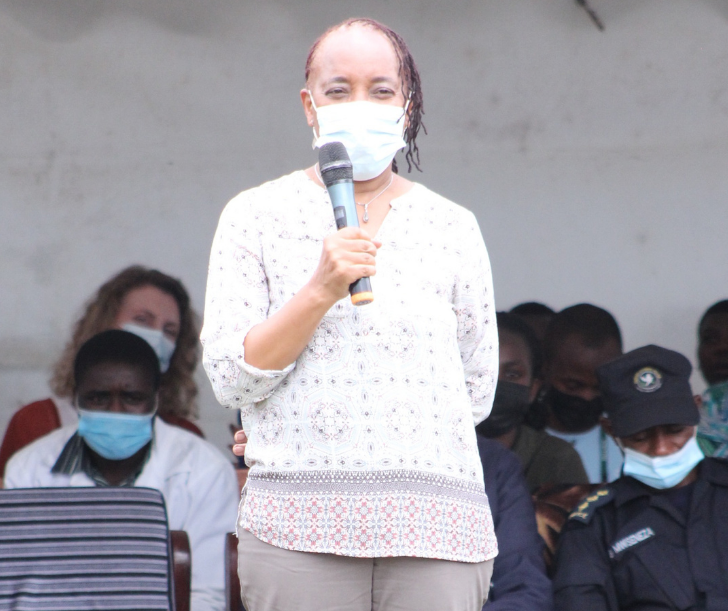 Boys will learn about menstruation and how to create a safe space for girls in the clubs, which will help to remove the shame and stigma associated with menstruation. "The Bwiza Initiative will teach us boys' sexual reproductive health and how it affects girls in high school. The club will also provide us as boys with skills that will allow us to guide our sisters on how to make pads in cases where there is a lack of funds to purchase non-reusable pads," says Jado Niyonasabye, Students Representative at GS. Nyamicucu.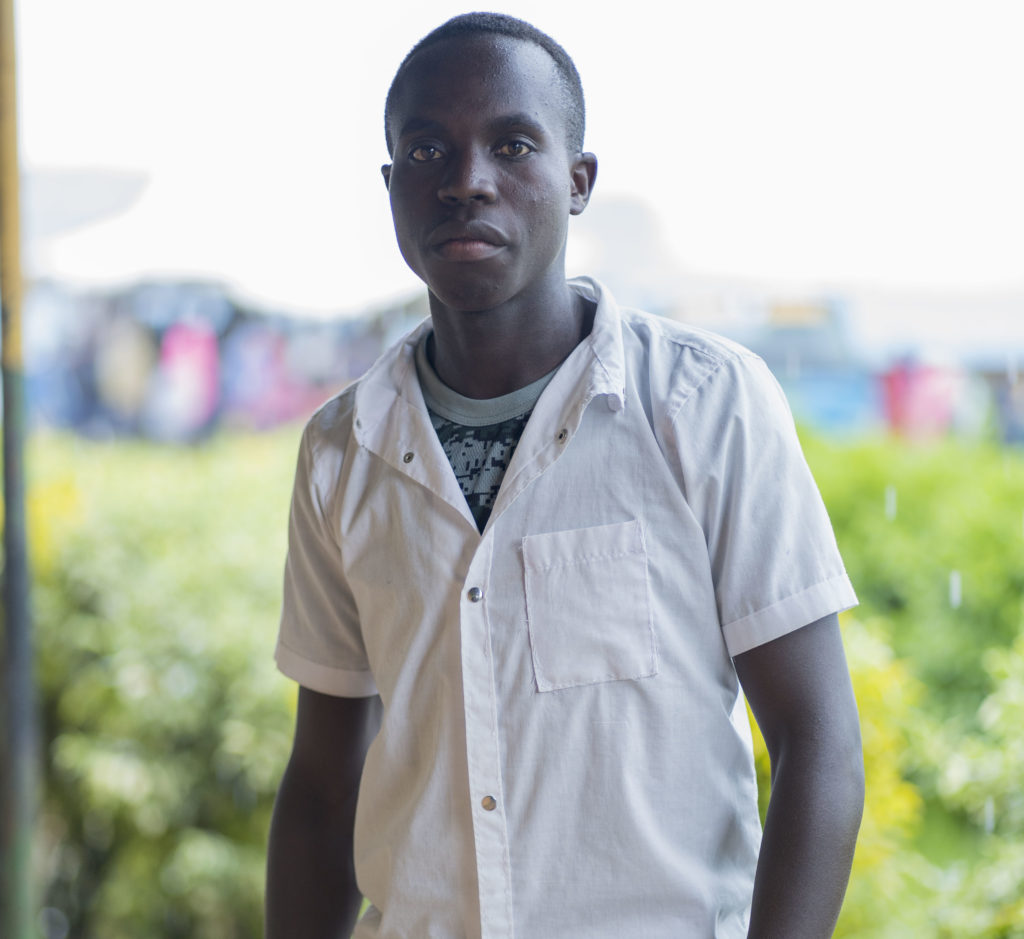 The project is also focused on educating teachers about menstruation, and other facts related to female reproductive health. This will enable teachers to provide menstrual health education to both female and male students with the ultimate goal of promoting a supportive environment.
Theophile Bakuramutsa, Headmaster at GS Nyamicucu primary and secondary discussed the Bwiza Initiative's benefits. "This project will guide students in the right direction as high school girls will look up to UGHE students who will lead discussions in SRH clubs as role models who will inspire them to dream big and study well. The project has a hidden curriculum that includes studies not covered in the school curriculum, allowing students, especially girls, to learn personal hygiene and how to prevent teenage and early pregnancies as well as sexually transmitted diseases. The structure of the Bwiza project, being carried out outside of classrooms, also motivates students to continue attending school and reduces the number of absentees."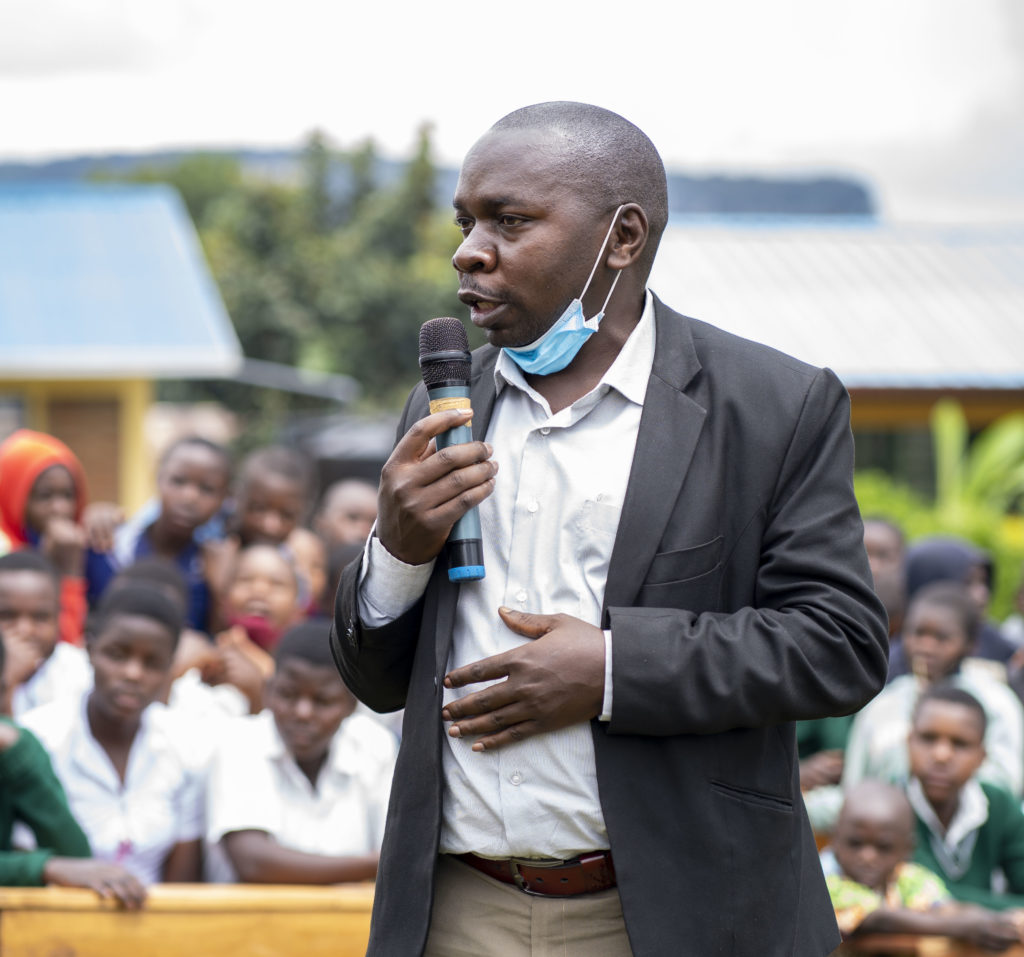 It has been an amazing journey for UGHE to work with the schools' leadership, teachers, and students to co-design the Bwiza Initiative for creating a period-friendly environment in high schools.