UGHE's Campus Kitchen – A Place Where Dreams Are Realized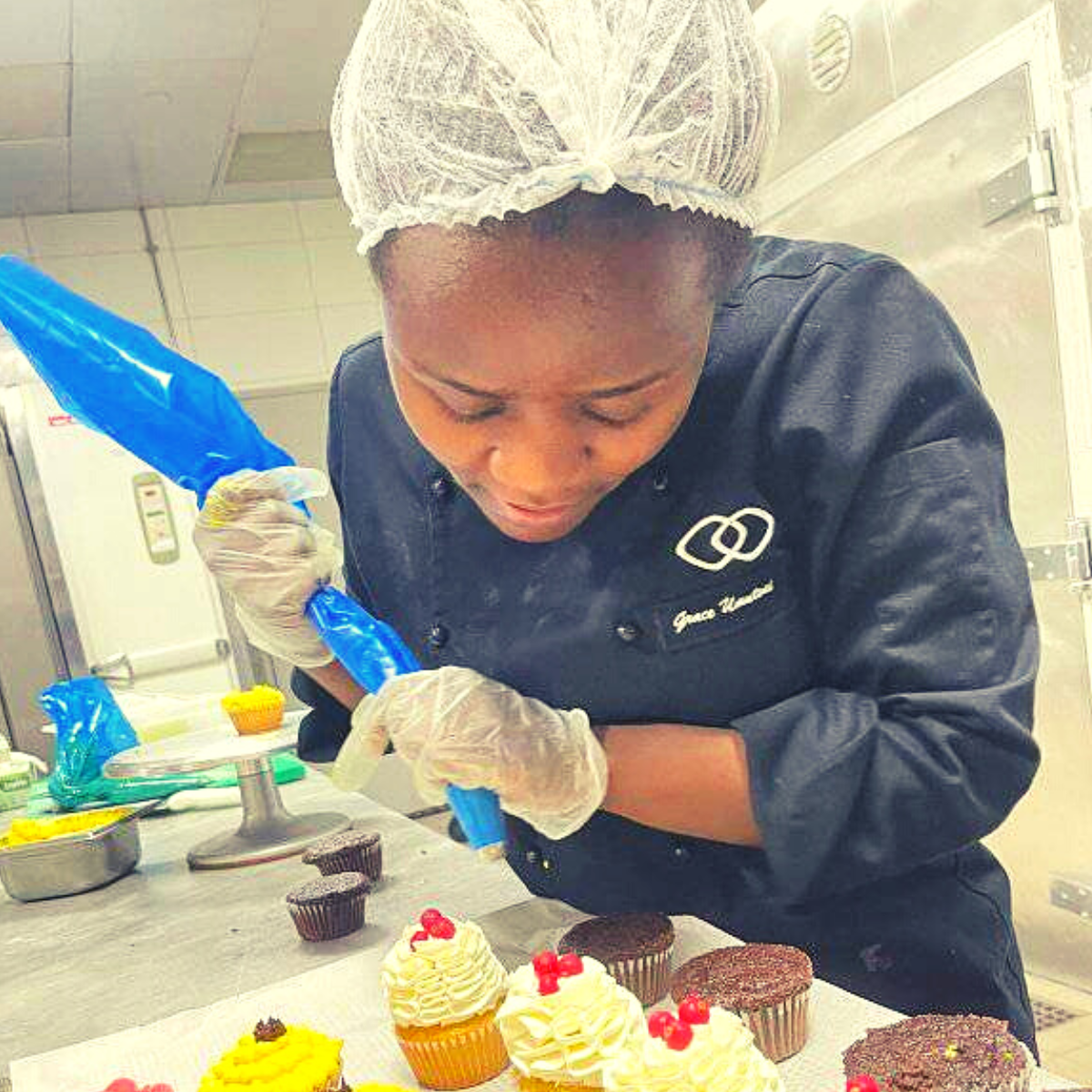 Who would have imagined that someone could transition from making tiles to working in hospitality? Grace Umutoni's dream of having a career in hospitality became a reality at UGHE's Campus Kitchen.
Born and raised in Musanze District, which is close to Burera District, where UGHE is located, Grace believed her dream would not be attained when, under the influence of her parents, she chose public works as her secondary school major which led her to a career in construction.
"I pursued public works in my secondary school and was able to get construction jobs. This is what led me to UGHE when I was hired as a construction worker to lay tiles during the construction of the Campus" she said.
Despite the opportunities that were available to her in the construction industry, Grace didn't give up on her dream of joining the hospitality profession. While she didn't know this would happen, Grace simply vowed to diligently serve the UGHE community through construction work until she was offered an opportunity to work as Campus Kitchen Cleaner for two years.
Through UGHE's commitment to community development and socio-economic impact of the Butaro sector where the campus operates, a number of residents in the neighborhood have benefited from having the campus within their vicinity. By hiring locals like Grace, as kitchen staff and giving preference to locally sourced ingredients like meats, eggs, cream, honey, fresh fruit, and vegetables, UGHE continues to uphold its commitment to community empowerment. As a result, local farmers' livelihoods are supported, local crop varieties are encouraged, and the nutritional value of food consumed on campus and in the community is increased. And as the university is growing, several socio-economic development programs are being planned and will support the preexisting community impact. This is because the demand for local supplies and produce gradually increases with the expanding campus facilities and residents.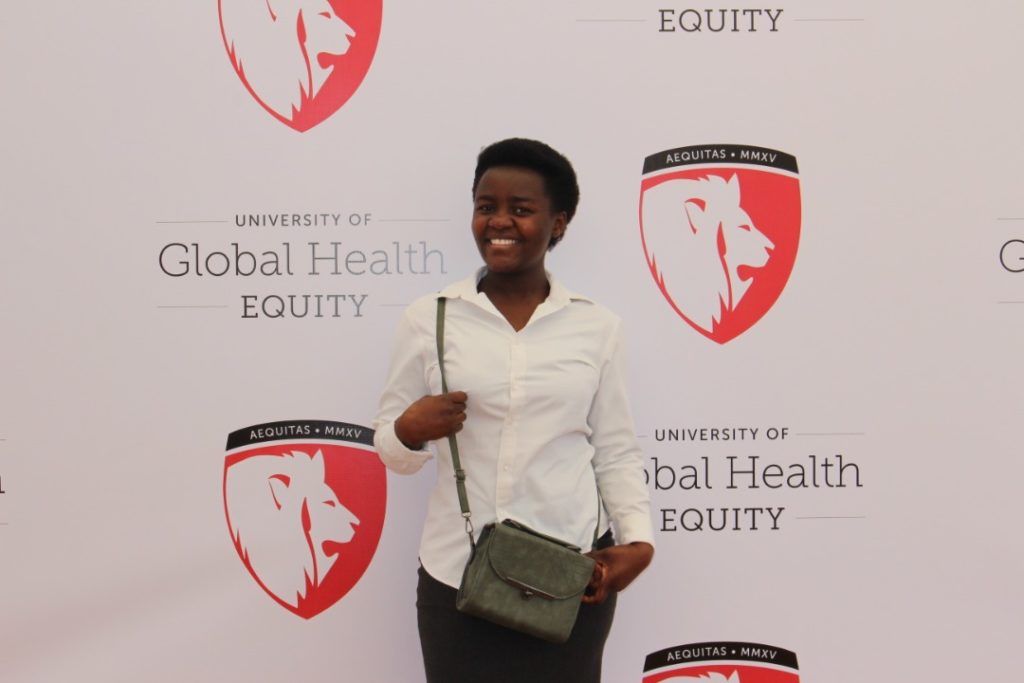 The department of Campus Operations and Community Engagement at UGHE has invested in reducing the skill gap among local business owners in the Butaro community and offered opportunities for learning to contractors like kitchen cleaners and cooks so they can advance in their careers in hospitality. Some of the activities include connecting them with practical teaching programs that allow them to improve their hospitality skills as well as programs that teach them English and public speaking.
Through the department, UGHE and Vatel School collaborated to offer a short course in tourism and hospitality to Butaro community members and the campus kitchen staff. 14 members of the UGHE kitchen staff successfully completed their training in front office procedures, Food and Beverage management, and two completed professional internships at the Nyurah Restaurant in Kigali, while three other members received promotions at the UGHE kitchen.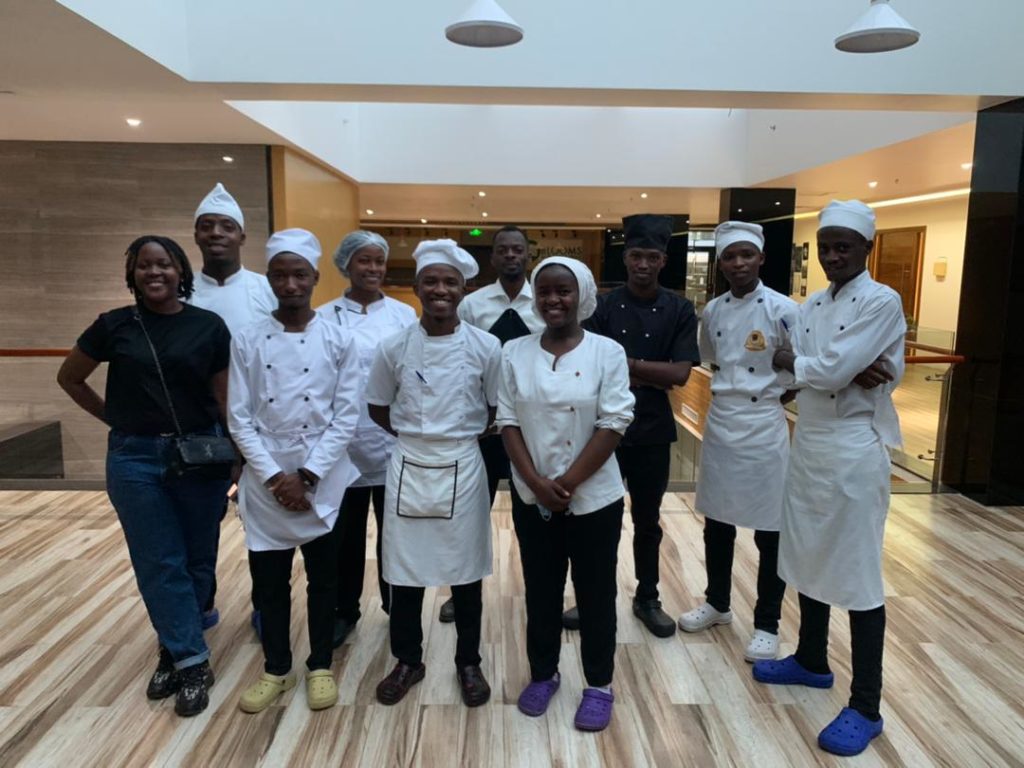 Grace was one of the kitchen staff members who had the chance to participate in this training program and was able to further her professional experience in an internship in Kigali, and later secured an international hospitality opportunity in Dubai.
She describes how UGHE helped her throughout the entire process of attaining her dream career in hospitality. "Through these programs, which UGHE connected me with, I improved my English proficiency and grew my self-esteem. I gained knowledge of the etiquette necessary for hospitality, as well as skills like preparing meals and drinks, serving customers, and other related topics. In addition to the internet accessibility and connectivity on campus, which I used to educate myself to overcome my language barrier, I also received support from staff and UGHE's Medical Students from the class of 2025 who would lend me a computer when needed" she said.
With continuous support from UGHE, Grace moved to the Sofitel Downtown Hotel in Dubai, United Arab Emirates, where she is now working and expanding her hospitality skills and experience as part of the Evolvin' Women program, a social enterprise that aims at building capacity for women to become professionals through international experience that increases their employability in their home country.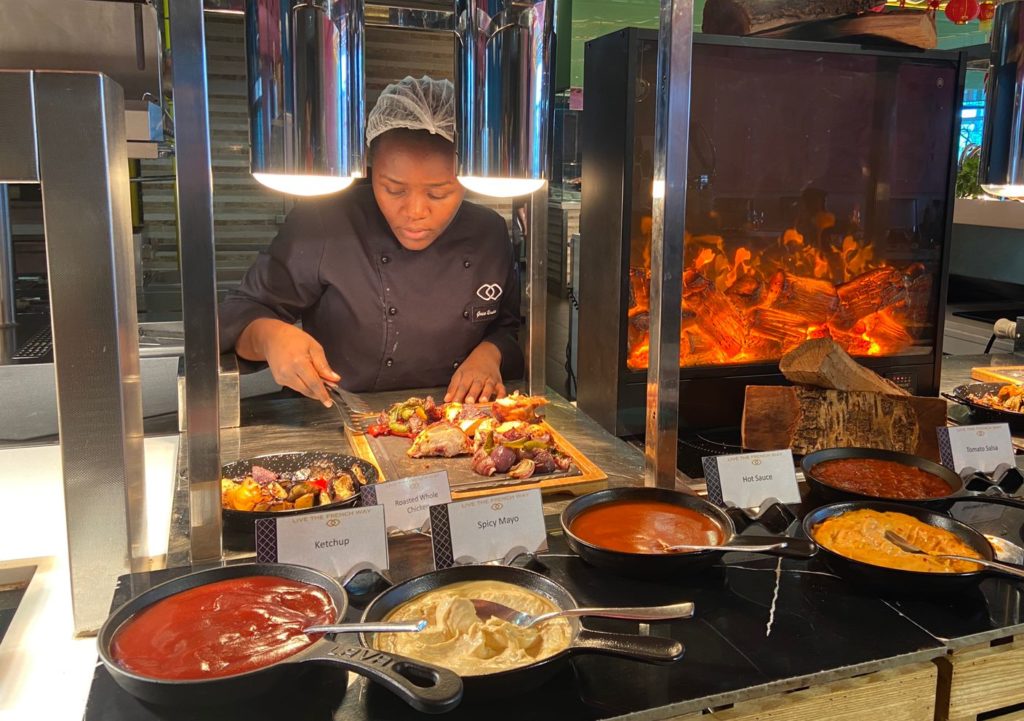 "I'm so grateful to the UGHE family for being so considerate and supportive in helping me realize my dreams. I intend to come back as an experienced person in hospitality and pass on the knowledge I have gained to my colleagues and other young women in my community," said Grace.