UGHE's Entrepreneurship Training Program Drives Economic Growth for the Wellbeing of the Butaro Community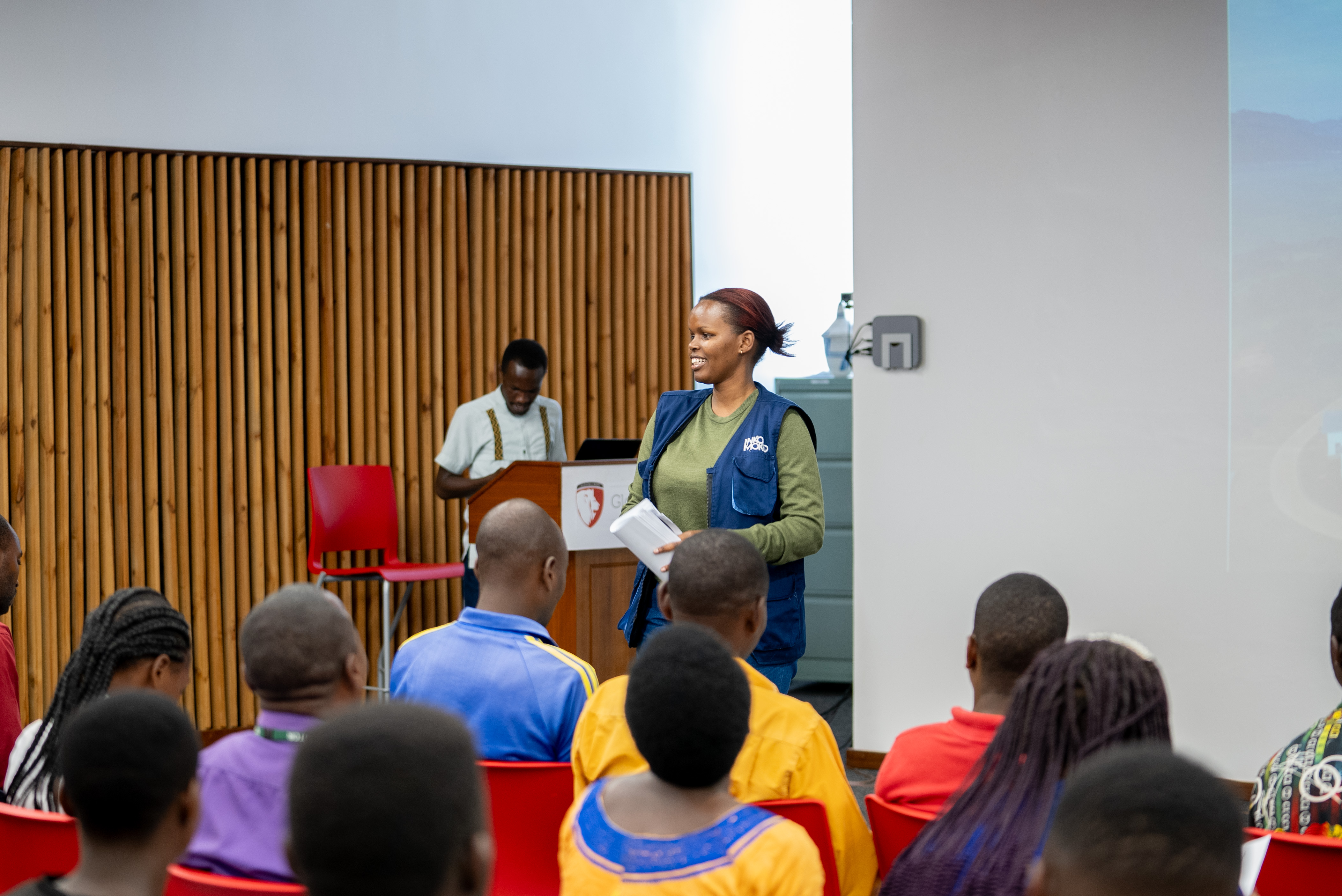 In the lush hills of Butaro, UGHE is once again taking a bold step towards fostering economic growth and sustainability in the Butaro community by hosting the second cohort of its impactful entrepreneurship training program. With a focus on nurturing small and middle business owners in Butaro Sector of Burera District, UGHE, in collaboration with Inkomoko, is equipping local entrepreneurs with essential business skills that pave the way for success in a competitive market.
The second cohort of this program boasts an impressive 78 participants, each of whom carries aspirations of transforming their enterprises into thriving ventures as well as transforming the well-being of the community. This diverse group is further divided into four cooperatives, each with a unique focus and set of challenges
The first cooperative receives support from PIH Rwanda's program on social and economic rights (POSER), leveraging the power of community partnerships to fuel entrepreneurship. The second cooperative's progress is buoyed by the UGHE Community Engagement Department, including the inspiring Her Story Project.
Among the cooperatives, a particularly inspiring one is comprised of visually impaired individuals who have ventured into piggery farming. UGHE extends its support to this cooperative by providing food leftovers, significantly reducing monthly operational costs and allowing the members to allocate their resources more efficiently. This demonstrates the program's commitment to inclusivity and empowerment, creating opportunities for those who might otherwise be overlooked.
The fourth cooperative focuses on honey farming, a testament to the program's dedication to fostering a wide range of entrepreneurial pursuits. Besides the cooperatives, the UGHE entrepreneurship training program also train Individual entrepreneurs – who comprise this second cohort. They are involved in a variety of fields including retail shops, agri-business, bars and restaurants, clothing retail, mobile money services, and more.
Embarking on a life changing journey
One of the participants, Angelique Uzamukunda, shared her excitement as she begins this transformative journey, stating, "Before joining this entrepreneurship program as an individual entrepreneur, my business was struggling. I didn't know how to manage and keep track of cashflows and retain customers. In this program, I'm learning how to manage business capital to get profits and how to market my business to existing and prospective customers. I am excited about the loan offerings in this program, and I believe that after going through the entire program, I will be qualified for the loan so I can expand my business in other fields other than selling cassava and yams."
Celestin Munyarugerero, a participant and leader of one of the cooperatives specifically for visually impaired individuals, expressed his appreciation for the program's multifaceted impact: "As a leader of my cooperative, this program is equipping me with leadership skills to coordinate members effectively, technical skills on how to manage our piggery business, and customer relationship skills necessary to increase sales and profits."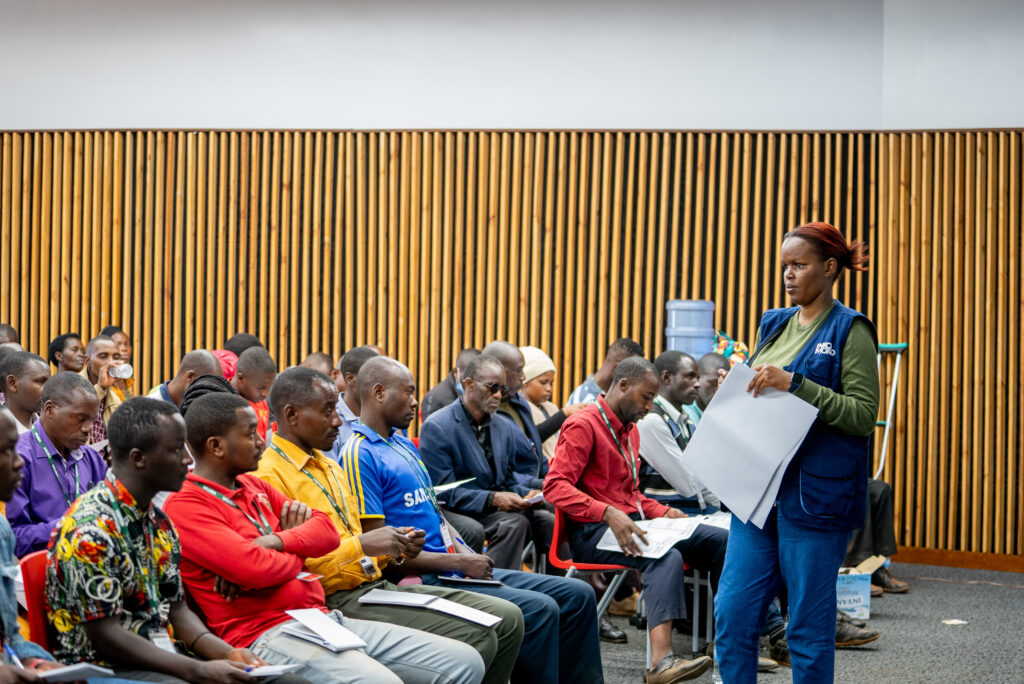 About the Program
The UGHE entrepreneurship training program is a comprehensive initiative that addresses the skills gap among the local businesses and cooperatives in Butaro. Participants undergo rigorous training in business capacity building, equipping them with the knowledge and tools needed to navigate the challenges of entrepreneurship successfully including marketing, cashflow management, taxation, customer care, and more. Business coaching sessions, lasting four to six months, provide ongoing guidance and support, ensuring that participants have the skills to not only initiate but also sustain their ventures.
A key highlight of the program is its emphasis on access to financial loans with very low interest rates. This financial support empowers entrepreneurs to invest in their businesses, expand their operations, and achieve sustainable growth. Additionally, the program plays a vital role in connecting participants with markets, providing a platform for them to showcase their products and services, generate profits, and make a meaningful impact on their communities.
The first cohort of 50 members of the Butaro community received entrepreneurship training, business advisory services, and access to funding, resulting in the creation of 154 new jobs and a positive economic transformation for the community.
A Beacon of Hope for Economic Progress and Community Wellbeing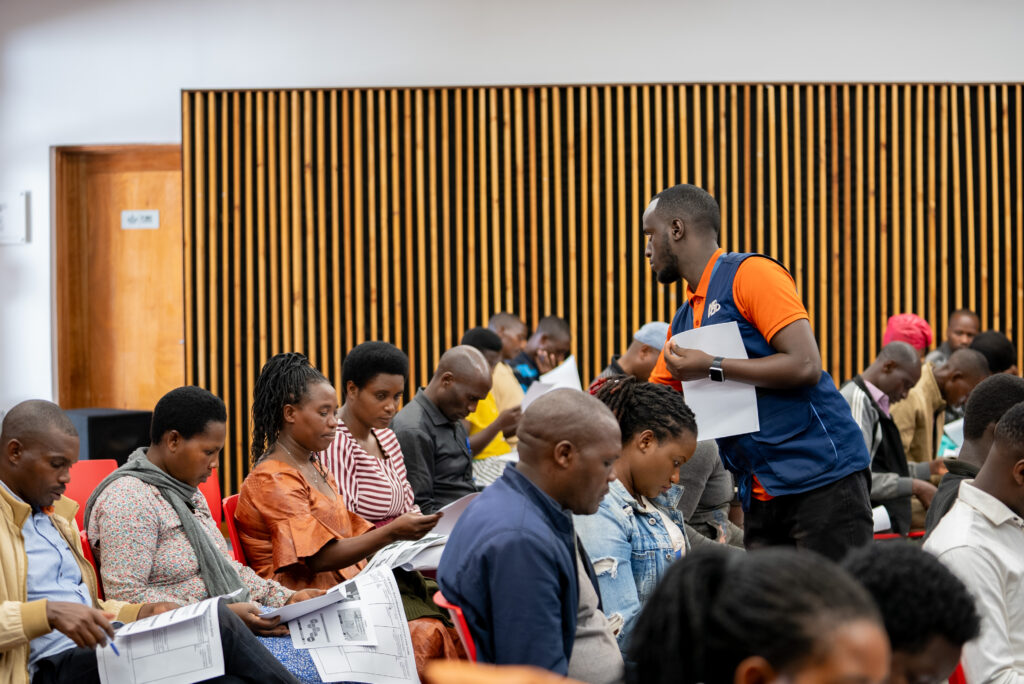 As a Partners In Health initiative, UGHE is committed to being one of the available markets for these participants' local businesses and farmers, boosting the well-being of the surrounding community by prioritizing ingredients sourced from the immediate local area, such as meats, eggs, cream, honey, fresh fruit, and vegetables, and, as a result, improving the Butaro community's social, economic, and environmental determinants of health.
As UGHE continues to champion entrepreneurship in Butaro and beyond, its entrepreneurship program stands as a beacon of hope, driving economic progress, fostering innovation, and empowering individuals to transform their dreams into reality. By nurturing the spirit of entrepreneurship and providing the tools necessary for success, this program not only improves the health of the community through improved standards of living but also strengthens the overall well-being of the community.