UGHE's Global Leadership in Nursing and Midwifery Program Equips Nurses and Midwives to Become Leaders and Change Makers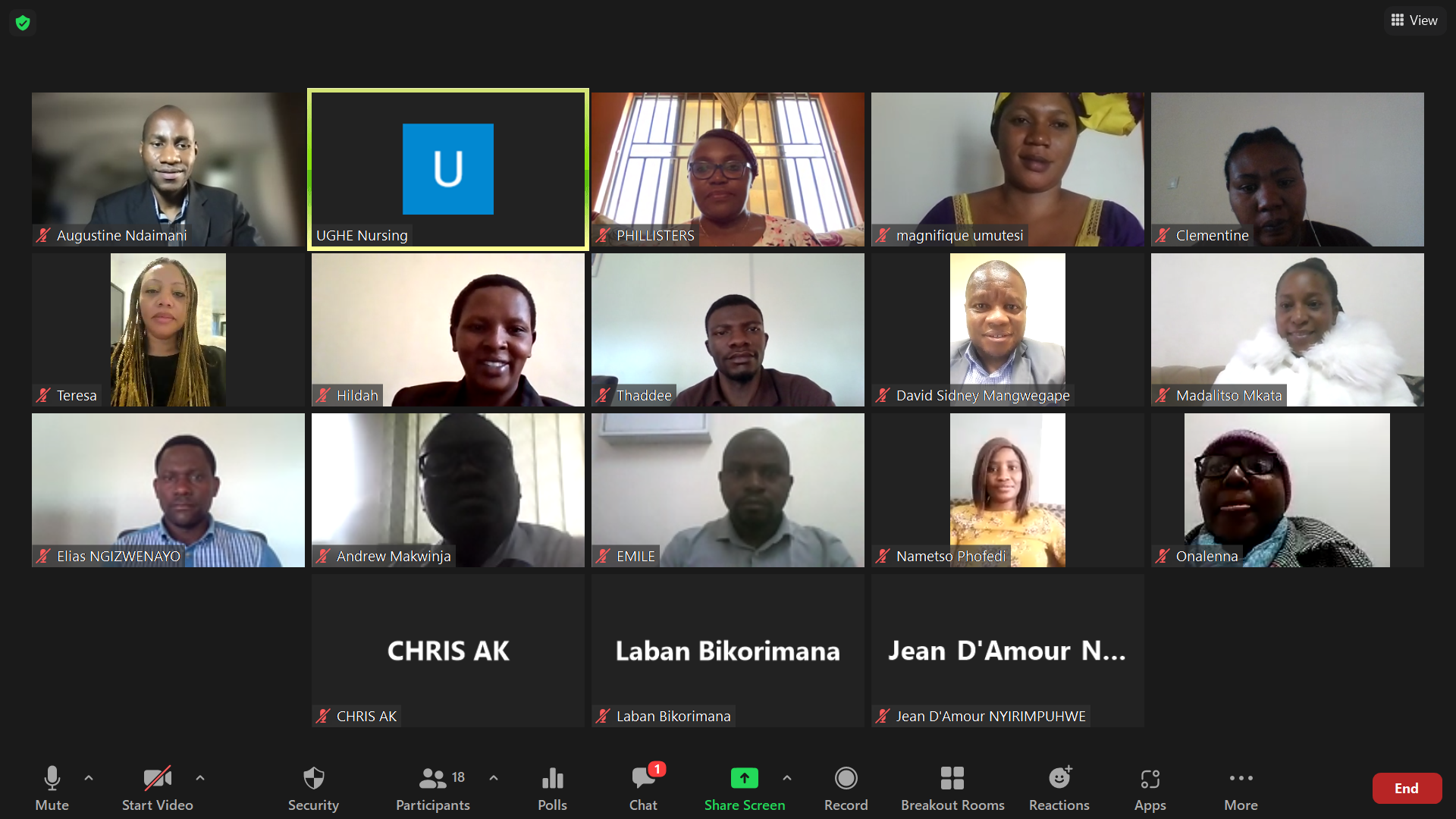 Nurses and midwives are central to primary health care due to their pivotal role in health promotion, disease prevention and treatment and provision of frontline care. As the first health professionals that patients meet, the quality of their initial assessment, care, and treatment goes a long way in alleviating pain and suffering and often, saving lives.
Nurses and midwives are part and parcel of their local communities – sharing their culture, strengths and vulnerabilities, and are therefore best placed to deliver effective interventions to meet the health needs of populations in Africa
UGHE through the Global Leadership in Nursing and Midwifery (GLNM) Executive Education Program has been proactive in preparing nurses and midwives to become leaders who will address challenges and make much-needed improvements in the health system. The program teaches skills in leadership, decision–making, critical thinking, problem-solving, self-reflection, confidence-building, and discusses contemporary global issues facing nursing and midwifery, health governance, quality improvement, pandemic preparedness, mental health, palliative care, social justice and equity, financial and resources management.
On 30th July 2022, the first cohort of the Global Leadership in Nursing and Midwifery Executive Education Program held a virtual graduation event in celebration of their successful completion of the program. Judy Khanyola, Chair of the Centre for Nursing and Midwifery reflects on the benefits of the program and says, "this Executive program is empowering the next generation of Nursing and Midwifery. It has blazed the trail for nurses and midwives who will become leaders and catalysts for change, love, and peace."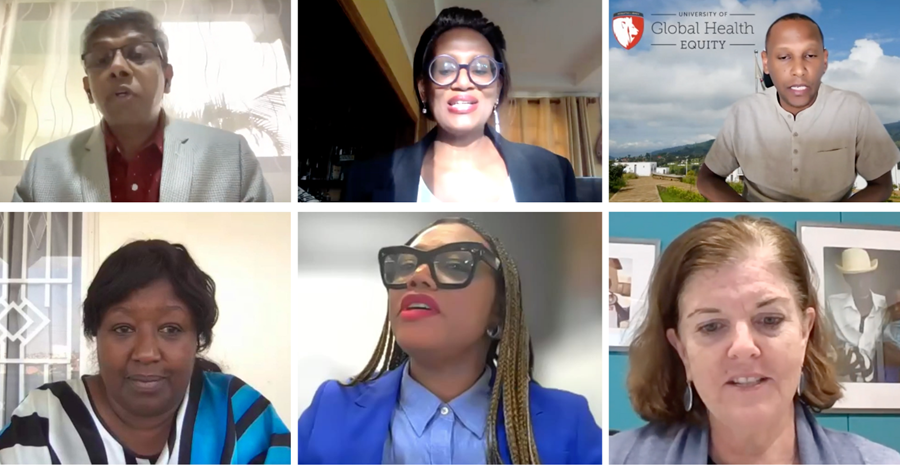 UGHE's leadership, including the Vice Chancellor, Prof Agnes Binagwaho, Deputy Vice Chancellor of Academic and Research Affairs and Dean of School of Medicine, Prof Abebe Bekele, and the Director of the Centre for Executive Education, Prof Anil Kumar Indira Krishna emphasized that UGHE will continue to invest in sufficient numbers of well-trained and equipped nurses and midwives with the necessary tools to be great advocates of holistic systemic change and with leadership skills needed to create and lead health systems as key players in achieving quality health care for all.
UGHE Board Member and CEO of Partners In Health (PIH), Dr. Davis Sheila, in her keynote address expressed the reason why nursing and midwifery is important to the mission of PIH and UGHE.
"Dr. Paul Farmer was a staunch champion of nurses and often referred to nurses as the heart of medicine. For nursing to play a pivotal role, we need nurses to be leaders to ensure that the highest level of evidence-based care is being delivered", she said.
Two of the participants from the GLNM Executive Education program shared their experiences and what they hope to achieve with the knowledge they acquired from the program;
Madalitso Mkata, Nurse-Midwife, Director of Programs, Developed Medical Imaging in Blantyre, Malawi
"Some of the skills that I gained during the program include how to lead myself and others using leadership theories and knowledge about emotional intelligence to achieve a common goal in the rapidly changing health systems. I have learnt communication skills to employ during times of change and crisis and the importance of systems thinking in nursing leadership.
Knowledge about systems thinking in clinical management has helped me to no longer look at nursing as a stand-alone section but to utilize collaborative practices through working with other departments to identify areas in the health system that need improvement and how the different departments can work together to improve the health outcome of patients and clients that we serve. It has helped me as a nurse leader to identify new possibilities and insights to deal with complex issues in the health system, to embrace change, collaborative practices and innovation
My plan is to support the Nurses Council of Malawi through collaborating with like-minded nurse leaders and advocate for the representation of nurses in different settings such as policy-making forums, managerial positions, research, and health finance. The financial, political, environmental, and technological challenges in the health care system affect all departments including the nursing sector where it is critical to involve nurses in decision-making spaces. I would like to work with technocrats in the health sector to promote nursing leadership and strengthen the workforce through the provision of an equitable working environment that is conducive across all cadres."
Fauste UWINGABIRE, Nurse, Partners In Health, Rwanda
"During the Global Leadership in Nursing and Midwifery (GLNM), I learnt many skills such as self and team leadership, self-reflection, complex and critical thinking, problem-solving, confidence-building, being a change agent, social justice, equity, and inclusive health care. I updated my quality improvement skills and indirectly, learnt from my national and international colleagues about current issues in nursing and midwifery as well as the positive impact that empowers nurses and midwives.
The educational model of this program is adult-friendly with well-informed facilitators from various contexts which provide a wide view of the scope of the nurse leader. This was not a single-story program because we had facilitators from across the globe. It was even motivating, especially when nurse leadership is not yet embedded in the system.
My priority is to apply change agent and advocacy skills acquired from the program to bring other colleagues together to have a consistent voice that re-enforces decision-makers to represent nurses at the Ministry of Health. Advocacy for nurses and midwives is advocacy for good population health. I will be part of the voices looking for a nurse protecting and empowering system."
UGHE is committed to assisting African nations to achieve Sustainable Development Goal 3 on health and well-being by strengthening the nursing and midwifery workforce to provide expert, dignified and compassionate care to its people.
Watch the event's recording here