UGHE's Inaugural Class of Medical Students Pledges Commitment to Health Equity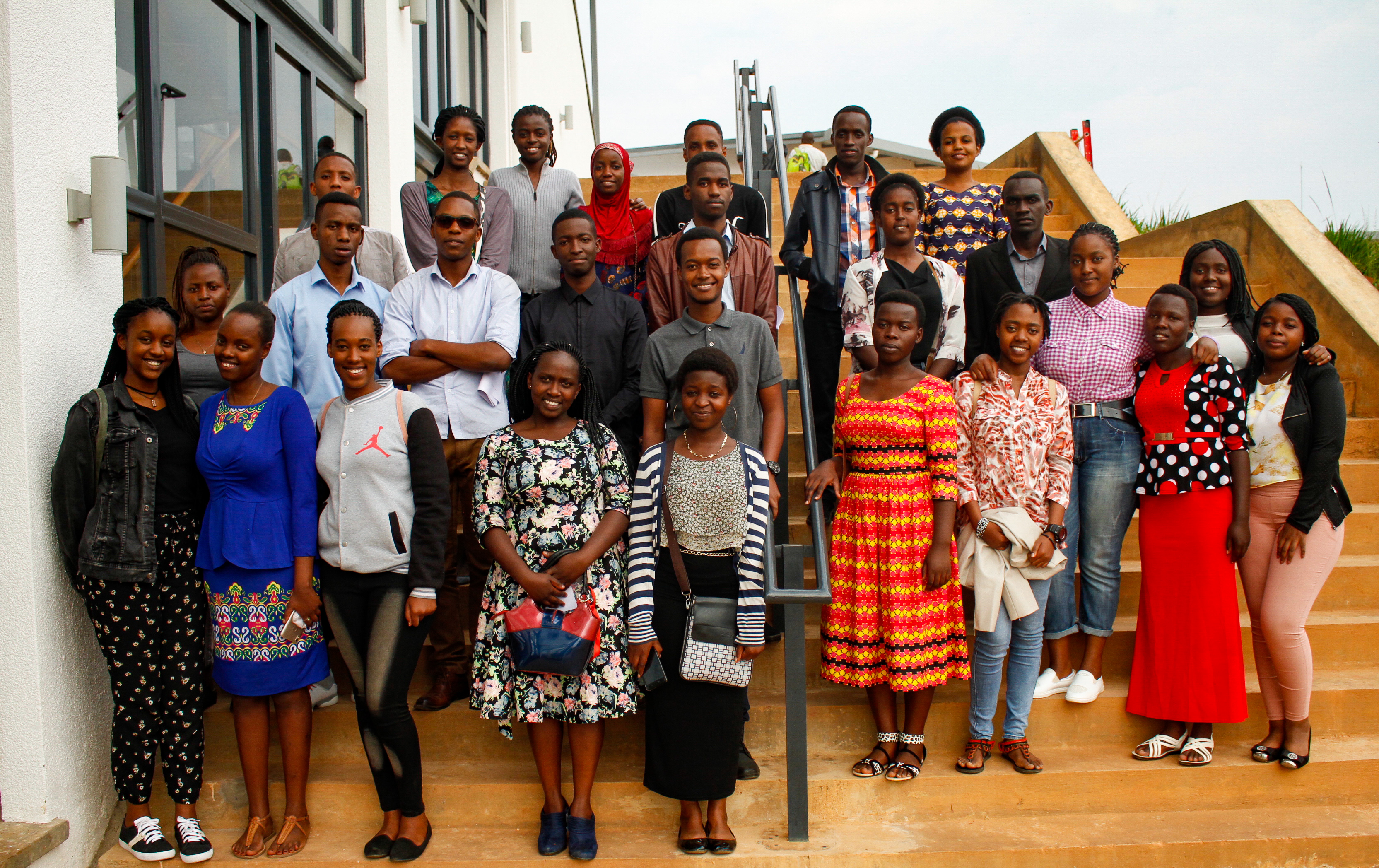 On July 10th, 2019, a new era of global health education began in Butaro, Rwanda. The University of Global Health Equity matriculated its inaugural class of medical students, who will spend the next six years on campus as part of the university's new Bachelor of Medicine, Bachelor of Surgery/Master of Science in Global Health Delivery (MBBS/MGHD) program. These young and aspiring global health leaders, all hailing from Rwanda, have a commitment to health equity and a passion for developing stronger health systems in their home country.
To demonstrate this commitment, every student has signed an Umusanzu Agreement. Under Umusanzu, which means "contribution" in Kinyarwanda, one of the official languages of Rwanda, students pledge to work with the government of Rwanda for 6-9 years in underserved communities in exchange for a full scholarship to UGHE. The scholarships themselves are funded by private charitable contributions.
Umusanzu is at the heart of UGHE's mission of building the next generation of global health leaders. The university believes that financial capacity should not determine one's ability to pursue a career in global health and that removing these financial barriers to medical education will create a more diverse field of medical professionals that will lead to more equitable health outcomes.
"We take pride in providing equitable access to health sciences education, as we believe that equity in education is the basis of equity in health care," said Professor Abebe Bekele, founding Dean of Health Sciences at UGHE. "We do not want our students to pay us back for the education they receive here, but rather we want them to pay it forward by serving those who have lacked access to quality health care in the past."
This partnership between the university and the government of Rwanda is the embodiment of this belief, and the gravity of this opportunity is not lost on the students.
"This scholarship is a great chance for me to fulfill my potential here at UGHE and go on to take part in the global transformation of health care," said Joselyne Nzisabira, a member of the university's first class of medical students. "It reminds me of the great efforts the government of Rwanda has taken to improve our health system and the trust it is building in the youth by investing in our education."
Though their journeys at UGHE have only just begun, these students represent the future of global health in Rwanda and beyond.
To learn more about what compelled these students to pursue a career in medicine and what they look forward to the most about studying at UGHE, read the profile book below. If you are interested in supporting one of these talented young students, please click here.
UGHE MBBS-MGHD Class of 2025 Profile Book_final-digital-2