Ultrasound in Medical Education, a Sound Foundation to Improve Health Care Delivery to Vulnerable Communities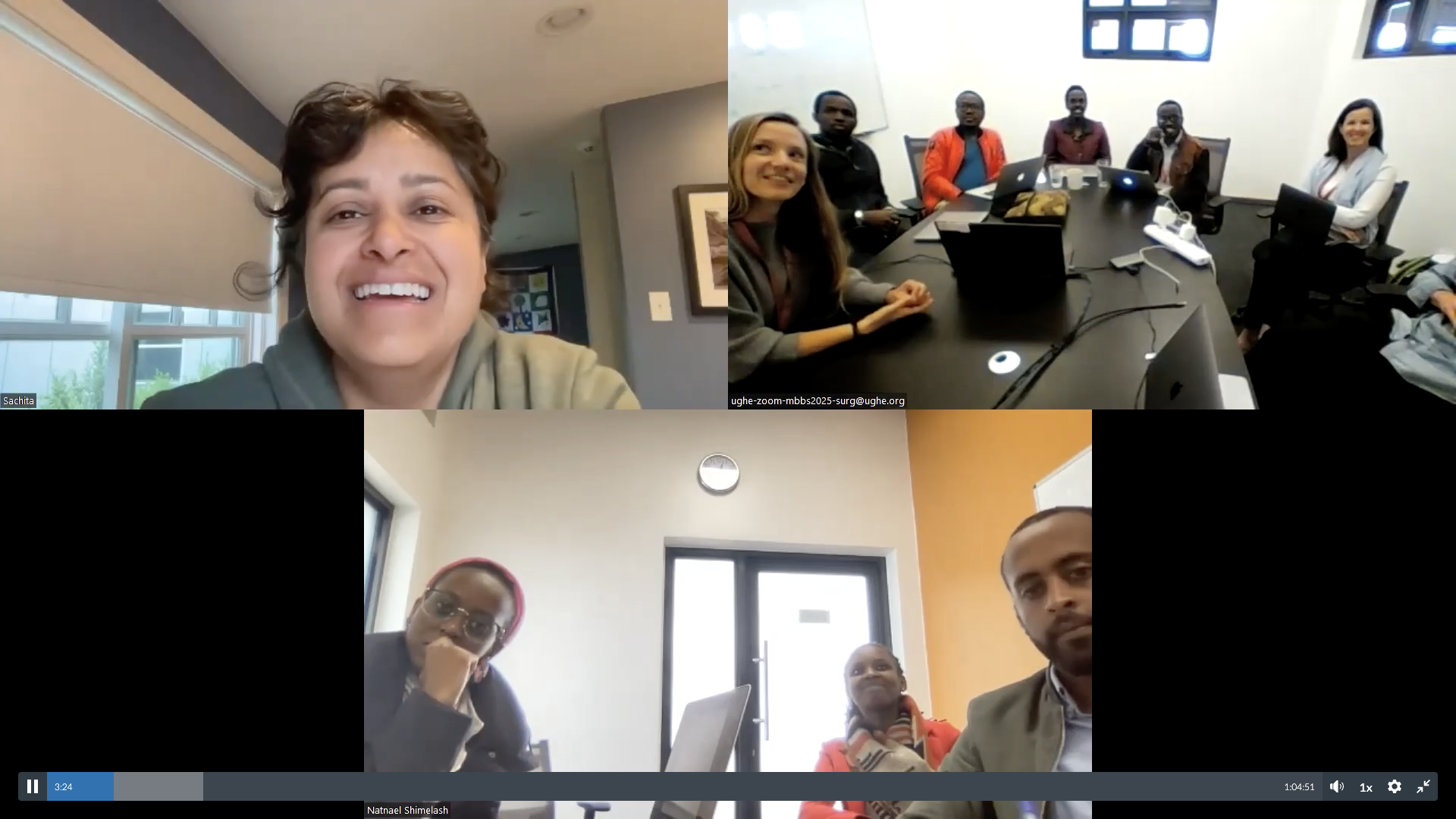 Ultrasound is one of the imaging modalities in medical practice, and a tool physicians frequently rely on to make a diagnosis and guide treatment. It has become more and more common and integrated in the standard of practice and allows physicians to now diagnose diseases and guide management easily and can help avoid unnecessary transfer of patients to referral hospitals. However, because most medical curricula do not include formal ultrasound training, junior physicians are left with only one option to rely on scarce human resources such as specialists and technicians to perform this basic exam.
Training of Trainer Course in Point of Care Ultrasound
As an academic institution whose mission is to train healthcare professionals who will provide not only equitable but also high-quality healthcare services, Point of Care Ultrasound (POCUS) has been identified as an important element for the UGHE MBBS teaching. Faculty from UGHE, led by Dr. Kelsey Ripp and Dr. Natnael Shimelash, organized a Training of Trainers course in Point of Care Ultrasound (POCUS) which was delivered by partners from other institutions to seven general practitioners from the basic medical sciences, simulation center, and clinical divisions of UGHE to incorporate POCUS training into the MBBS curriculum.
The training was provided twice this year as the initial phase of a long-term plan to integrate a longitudinal ultrasound curriculum into undergraduate medical training. The primary objective of the program was to equip UGHE faculty who will train MBBS students in the fundamentals of point-of-care ultrasound. The training was a mix of virtual and in-person sessions that concentrated on six key ultrasound procedures, including FAST, cardiac, lung, hepatobiliary, kidney, and bladder. The in-person training built upon these skills with dedicated and focused hands-on practice. The course covered normal anatomy as well as the detection of important abnormalities, with a focus on bedside diagnosis and management, which is POCUS's principal use.
Dr. Sachita Shah, an Associate Professor of Emergency Medicine at the University of Washington School of Medicine and an expert in point-of-care ultrasound led the virtual training with a team of other specialists, while Dr. Lei Chen, an experienced Ultrasound instructor and Pediatric Emergency Medicine Professor from Yale University provided the in-person training for this training course. In addition, UGHE's visiting faculty with ultrasound expertise have been able to conduct informal point-of-care ultrasound bedside training on the wards for clerkship students.
POCUS training ─ a necessity in medical school to improve healthcare
UGHE faculty who participated in the POCUS training, along with partner educators, have been collaborating to design the longitudinal ultrasound education, which aims to enhance anatomy and physiology instruction in the preclinical years and improve diagnosis and management of patients in the clinical years. Following implementation, UGHE MBBS students will be able to conduct essential ultrasound exams independently wherever they are placed. This will improve their capacity to assist their patients, especially by delivering quality healthcare services to the most vulnerable patients they will serve in the future.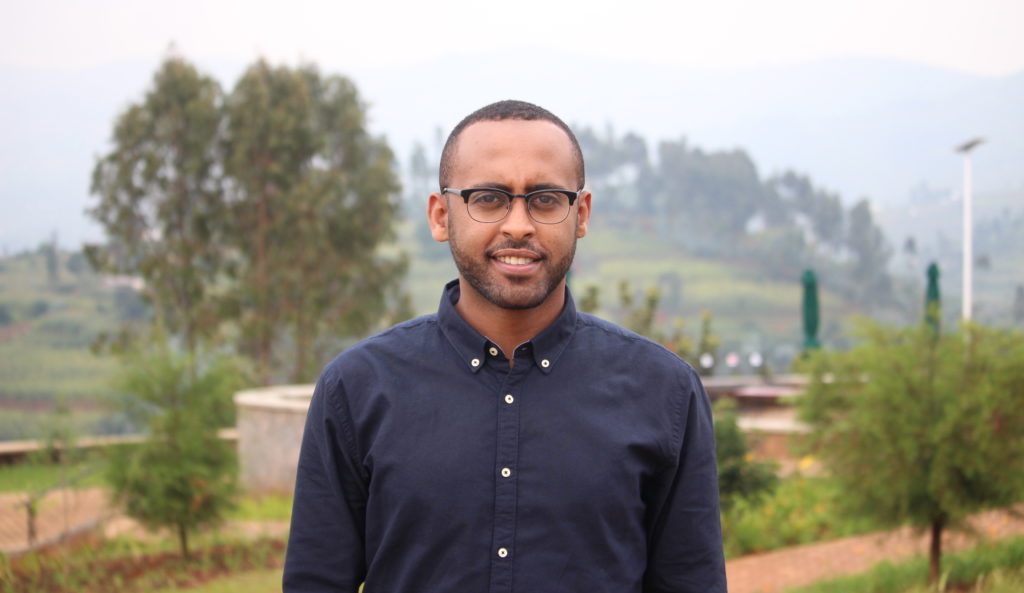 Dr. Natnael Shimelash, Lecturer in the Simulation Center and one of the POCUS trainees, reflected on the benefits of incorporating ultrasound into the MBBS curriculum, highlighting how it can improve quality health care services to the most vulnerable patients, particularly in Africa.
He says, "In Africa, one of the major reasons for referrals and treatment delay is the lack of resources both human and infrastructural. We believe having general practitioners equipped with the skills to perform basic point of care ultrasound in these settings would enhance the chances of patients to receive timely diagnoses and treatment at the closest health facility. Consequently, it will lessen avoidable referrals to larger towns and cities where patients and their families are subjected to catastrophic medical and non-medical expenditures."
Improving diagnostic capability in patient care through POCUS in MBBS Syllabus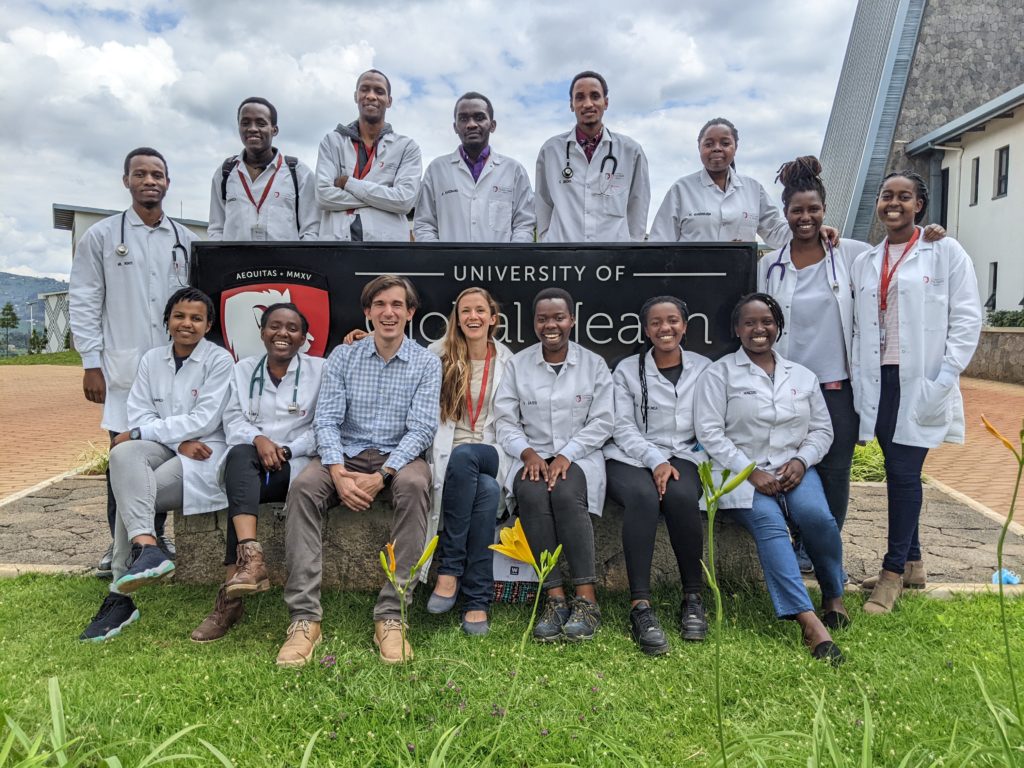 Dr. Kelsey Ripp, an assistant professor at the Center for One Health and the Division of Clinical Medicine, agrees with Dr. Natnael that including POCUS into the UGHE's MBBS curriculum will assist in improving diagnostic capability and procedural safety in patient care.
She explains, "point-of-care-ultrasound (POCUS) is a remarkable tool for aiding diagnosis and management of patients at the bedside. This is particularly important in settings in which other diagnostic tools like advanced imaging and laboratory investigations are limited, and therefore the ability to help improve care of vulnerable patients in remote, rural, and under-resourced healthcare settings is significant."
She adds, "while large, nonportable ultrasounds used to be the standard, more affordable, portable point-of-care ultrasounds are becoming increasingly utilized and more easily accessed. Even, and especially, in rural and under-resourced healthcare settings, a healthcare provider trained in point-of-care-ultrasound (POCUS) can quickly and significantly improve diagnostic capability and procedural safety in patient care. The use of POCUS should not replace the need for alternative imaging or for specialists when necessary, but when used appropriately it can be a very important adjunct to providing high quality and timely care."
Globally, medical schools are designing and redesigning their curricula to adapt to changing technology, knowledge, and health challenges, and the incorporation of hands-on ultrasound experience has become a desirable component, and not just during clinical training. The integration of ultrasound technology into preclinical training at UGHE will support the teaching of anatomy and physiology, as well as the translation of this knowledge into physical exam skills, while boosting students' comfort with the use of ultrasound technology early in their education. The goal is to graduate highly competent physicians as well as global health leaders able to effectively serve the most vulnerable communities.