UNESCO Highlights UGHE as Model for Global Health Education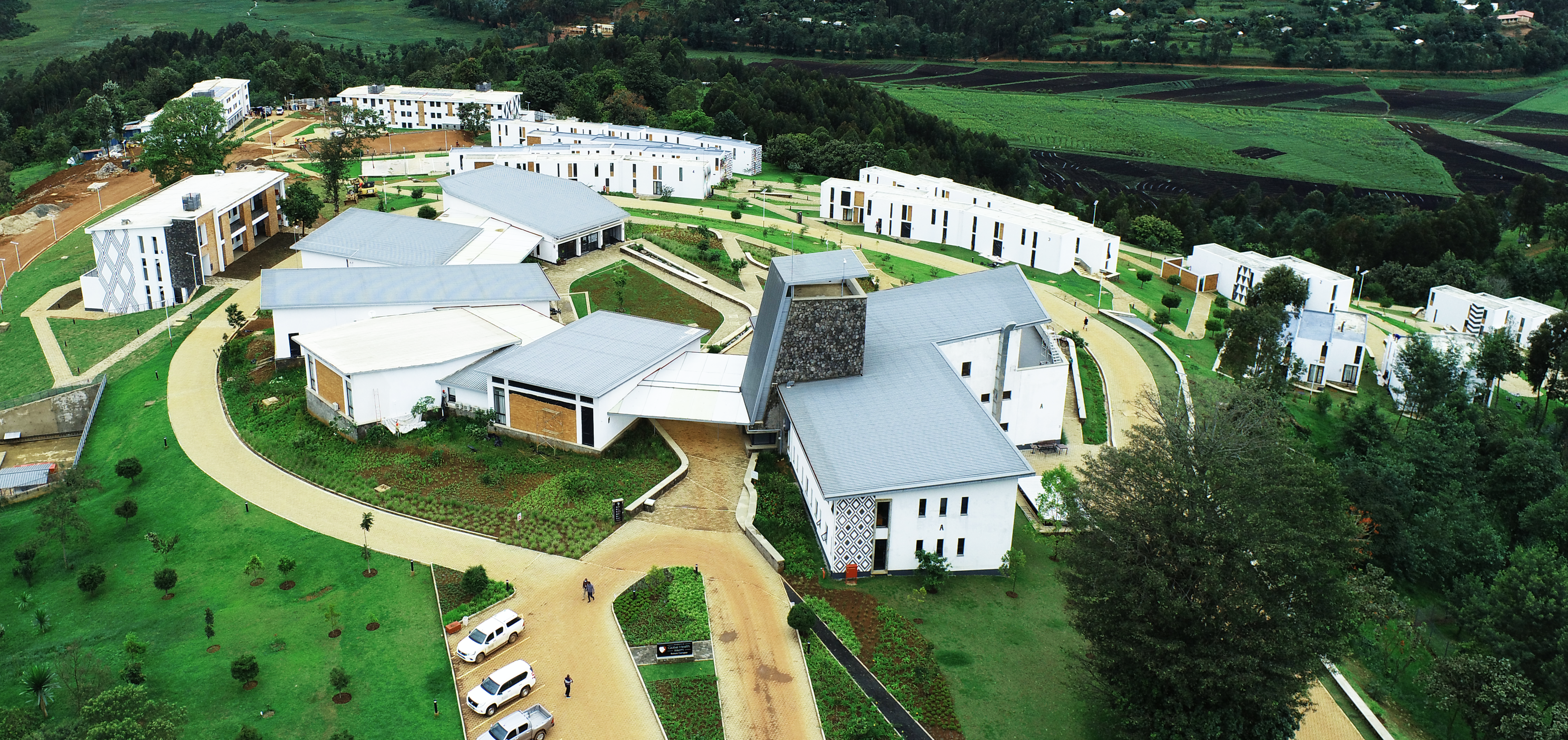 The United Nations' education agency has highlighted the University of Global Health Equity (UGHE) as a model for equitable global health education in a new report.
The university, based in rural Butaro, Rwanda, is described as a "high-quality health sciences institution" helping shift the center of gravity from where it has traditionally been, within higher-income countries, to lower-income countries—specifically, within Africa.
The report, published by the United Nations Educational, Scientific, and Cultural Organization (UNESCO) on February 9, discusses the role of higher education institutions in advancing the UN's 2030 agenda, which includes ensuring "inclusive and equitable quality education."
For the six-year-old university, the moment comes as a milestone.
"This is a great moment of reflection for UGHE, to have our unique education model stand on its own as a pillar of exemplary achievement," says Dr. Agnes Binagwaho, UGHE's vice chancellor and professor of pediatrics and a former minister of health in Rwanda.
The global health sciences university was launched by Partners In Health in 2015, in collaboration with Rwanda's government. Based in the north's Burera District, UGHE aims to radically transform the way health care is delivered not only in Rwanda, but across Africa and around the world by training generations of global health professionals to deliver equitable, high-quality services.
UGHE graduated its first cohort of graduate students in 2017. Two years later, UGHE launched its six-and-a-half-year nationally accredited medical program, which confers a Bachelor of Medicine, Bachelor of Surgery/Master of Science in Global Health Delivery, combining a bachelor-level medical degree with the university's existing master-level degree.
In its curriculum, the university pairs education in human rights and social justice with rigorous, community-based medical training as well as leadership and management training—often viewed as "add-on" by health education programs, according to the UN report.
The report notes that UGHE stands out for its scholarship offerings and innovative funding methods to ensure that students from disadvantaged backgrounds can access its high-quality education. All medical students at UGHE receive full scholarships and all Master's in Global Health Delivery students receive scholarships, totaling on average 95% of the total tuition and room and board.
After graduating, students serve for six to nine years with the ministries of health in their home countries—service commitments that place them in settings ranging from cities to rural areas to refugee camps, ultimately strengthening health systems and delivering high-quality care to the most vulnerable. UGHE students come from more than 23 countries around the world.
Additionally, UGHE partners with medical schools across Africa, Asia, Europe, and the United States to implement faculty development programs as well as to assist in creating master's and doctoral degree programs.
UGHE's equitable approach to health education is essential to leveling the playing field worldwide. As the report notes, Africa bears 27% of the global burden of disease but has just 1.7% of the world's doctors.
UGHE aims to upend that paradigm, one graduate at a time.
"UGHE is a laboratory in education that moves constantly and forward towards excellence in education," says Binagwaho. "With our supporters, UGHE is…transforming higher education globally."
***
Read the original article on PIH's website.